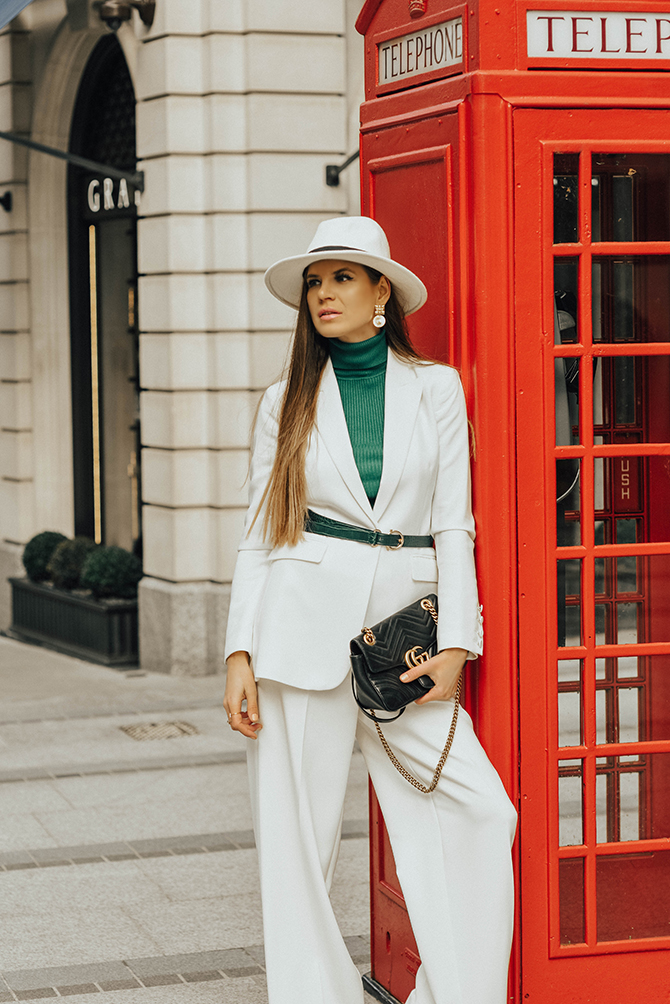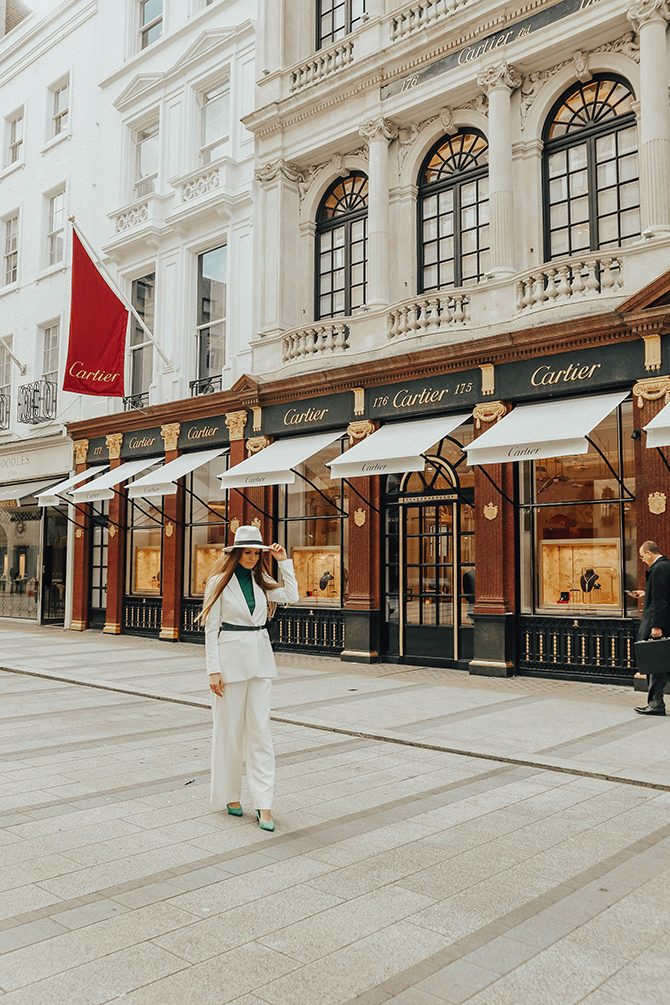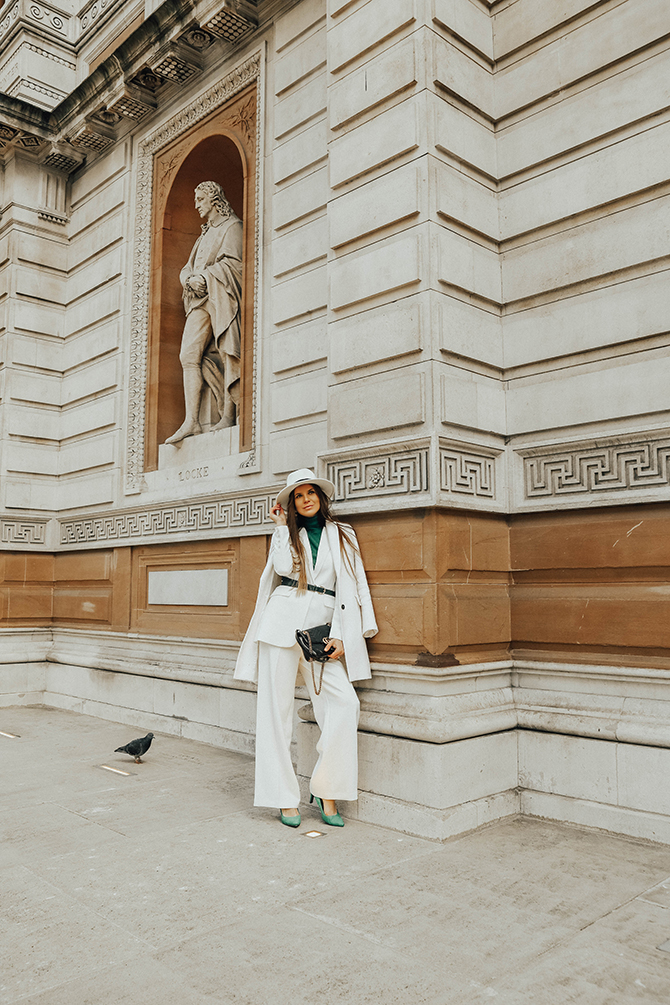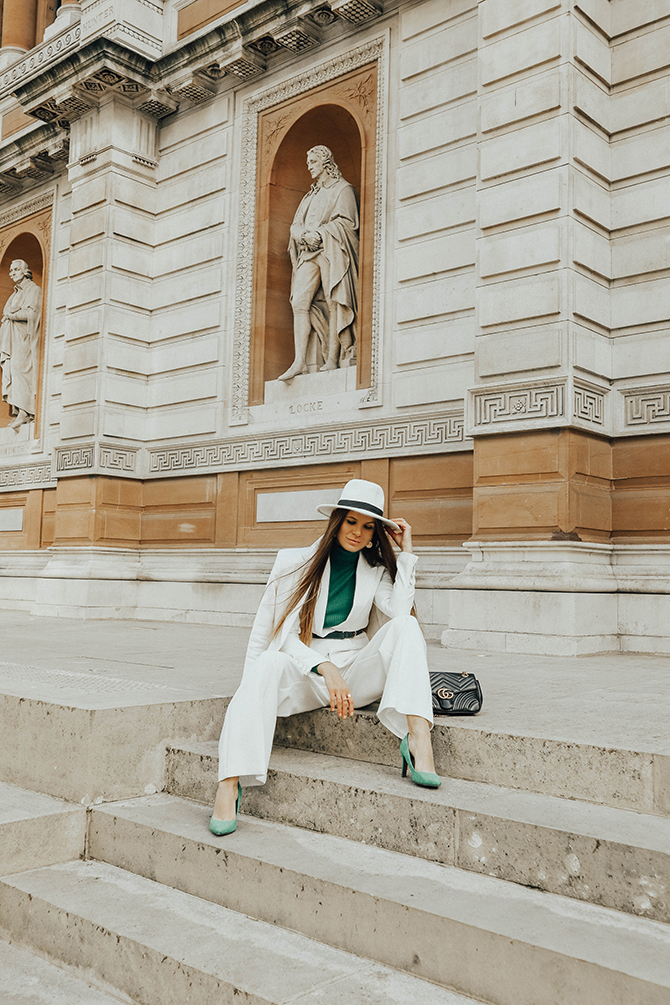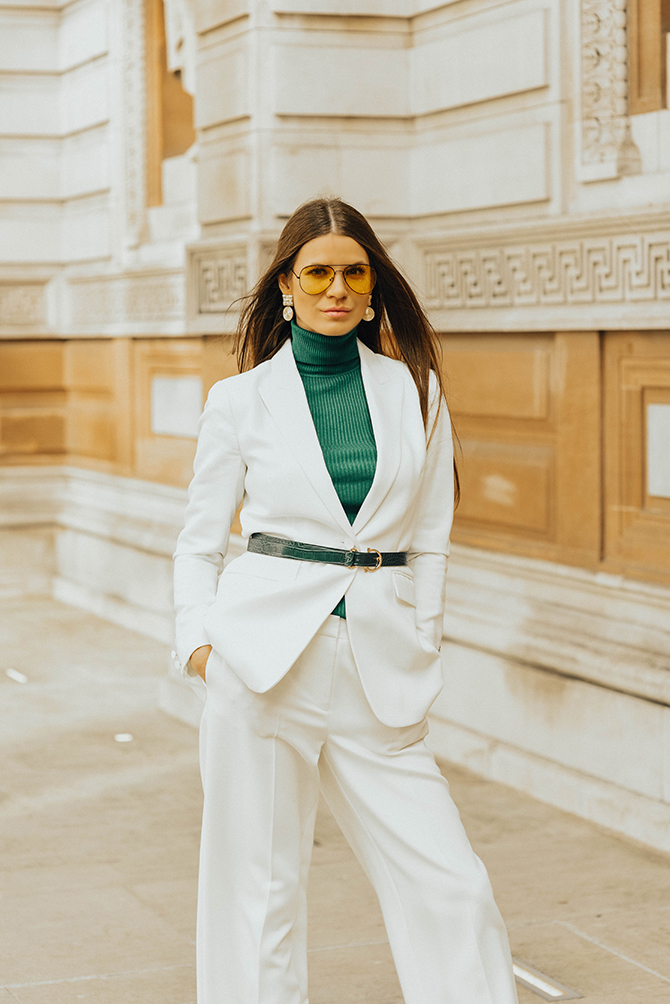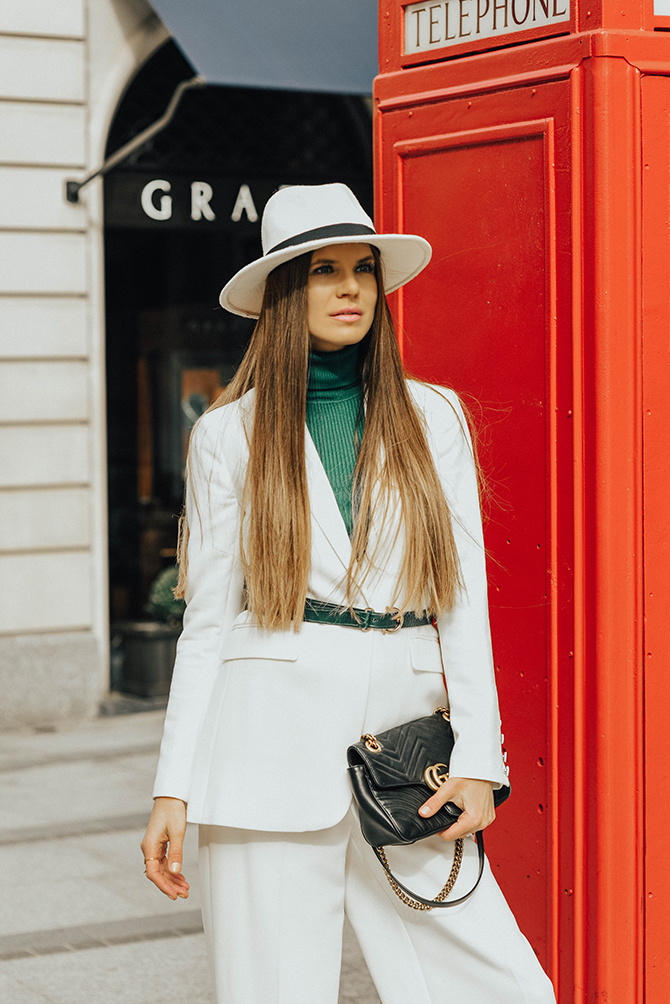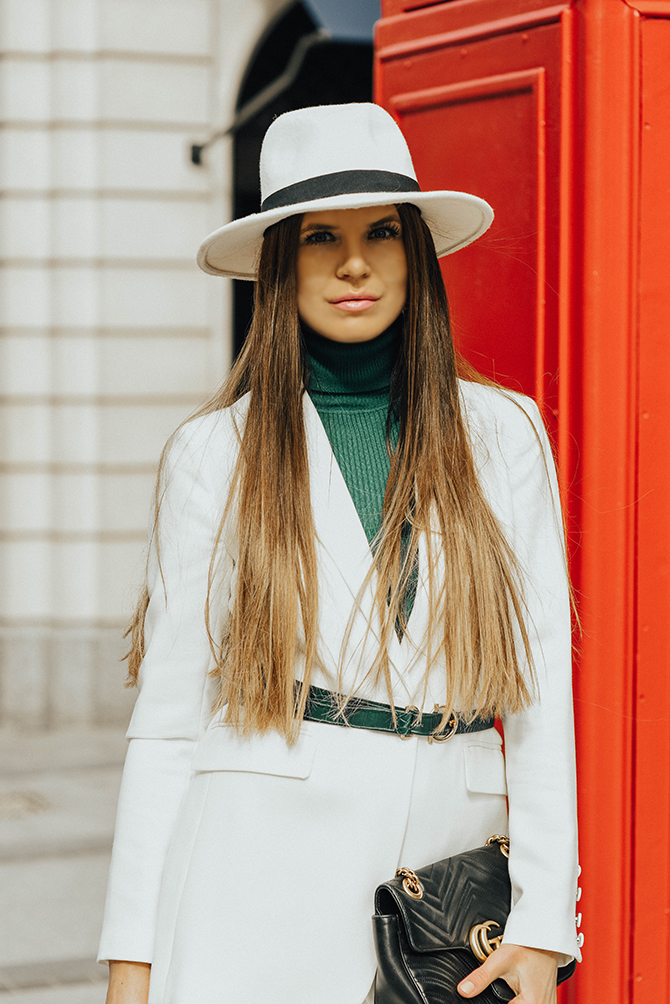 I can undoubtedly say that a quality suit is a part of a capsule wardrobe. It's so versatile that it can be worn from the office to the bar, from daytime meetings to evening events. A white trouser suit is one of those pieces that requires a lot of attention and especially for me it's pretty hard to keep it white bearing in mind that I am a bit of a clumsy person. Nevertheless, I truly believe that white trouser suit is a must-have for every empowered woman.
As spring just kicked in, it's the best time to refresh your wardrobe and if a white trouser suit isn't in there, here are 5 reasons to buy it this spring.
– It Boosts Your Confidence. There is a saying when you look good, you feel good and with a white trouser suit, you will definitely look good. And when you look and feel good, your confidence goes up.
– It Doesn't Require Time. It saves so much time. You don't need to think about what to wear with trousers, it just goes nicely together with a blazer. You can spend time on more important things or just have some extra time for morning coffee.
– It Makes You Look Put-together. The suit just screams itself that you are put-together. It's a classy piece and whether you choose simple white trouser suit as it is or accessorise it with bold details, it still stays a classy piece.
– It Will Last Ages. A well-made suit can last you ages, well, of course, depending on how good you are with taking care of things.
– It Won't Break the Bank. You can get a nice quality suit from as little as £100. This stunning White Trouser Suit from Marks and Spencer cost just £114. It includes single breasted tailored blazer and wide leg trousers.
So are you convinced by white trouser suit? No, not yet? Maybe Jodie Comer will help you to decide as she just showed up at Stylist Remarkable Women's Award in White Trouser Suit and everybody loved it.
Get the Look:
Marks and Spencer White Suit Blazer £69
Marks and Spencer White Suit Trousers £45
M&S Green Court Shoes £19.50
M&S Green Belt £12.50, now £7
Green Turtle Neck Jumper (sold out, similar) £45
*This is a paid collaboration with Marks and Spencer, however, all views and pictures are my own.