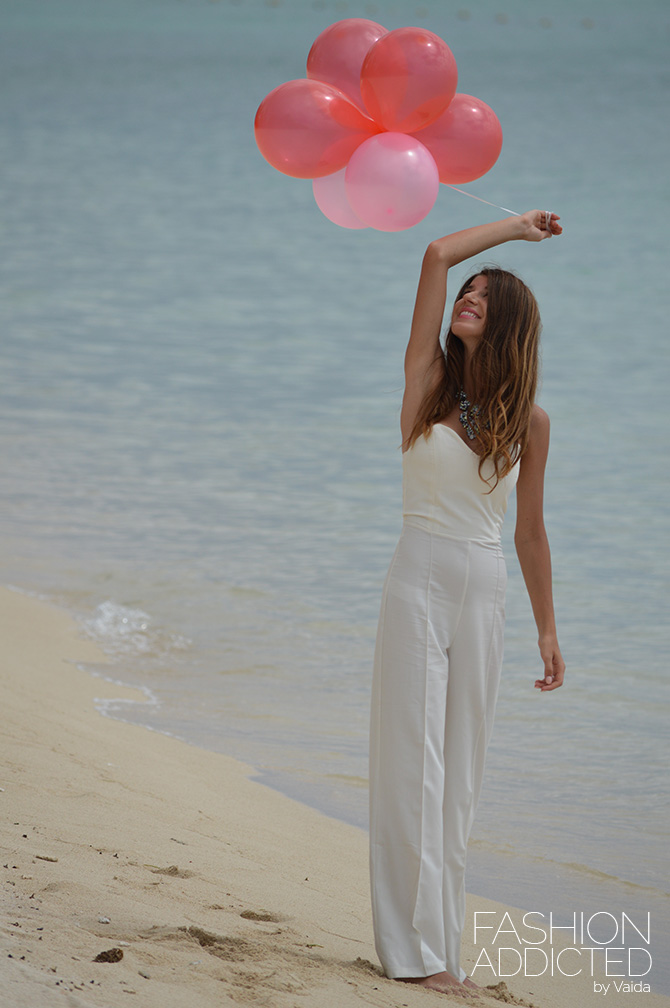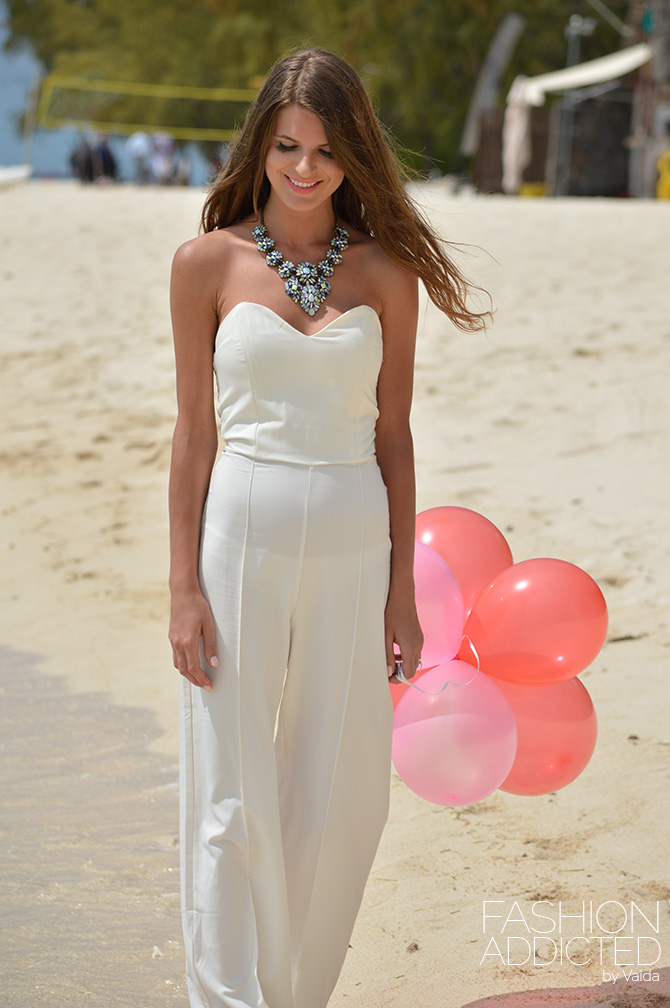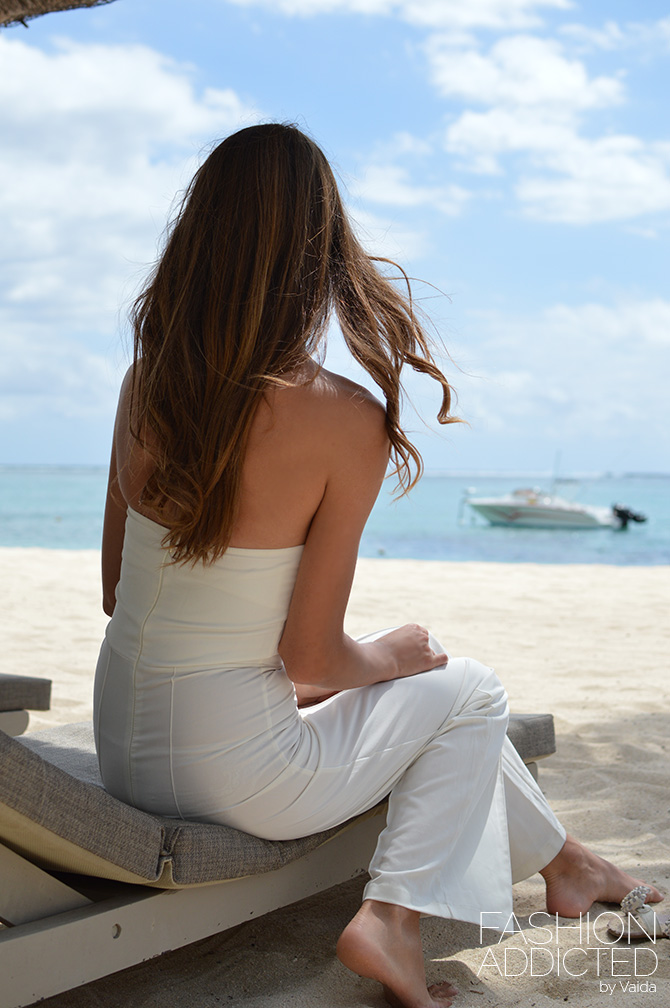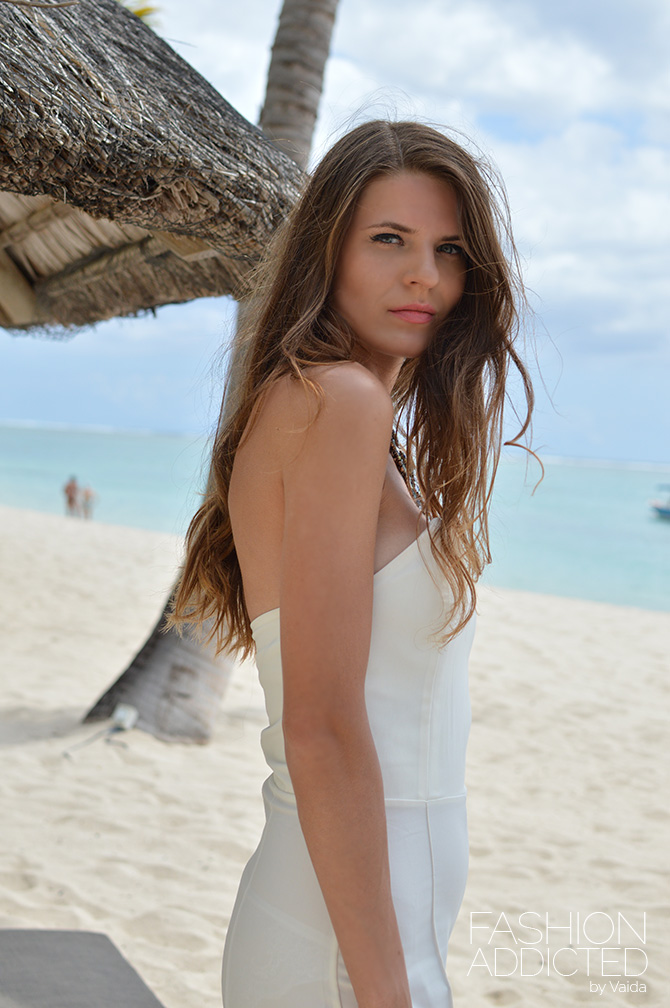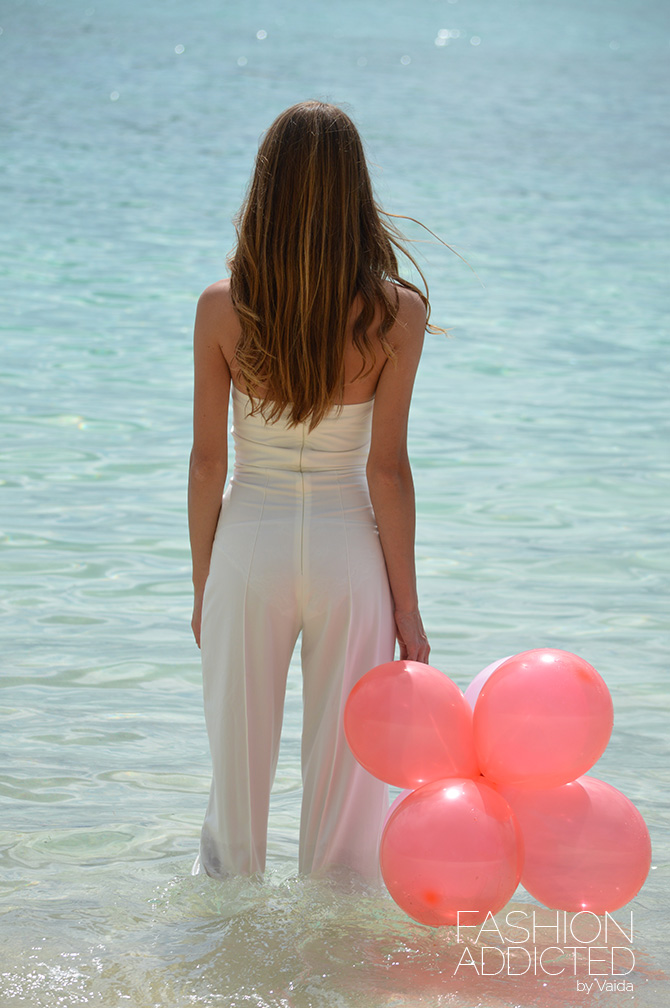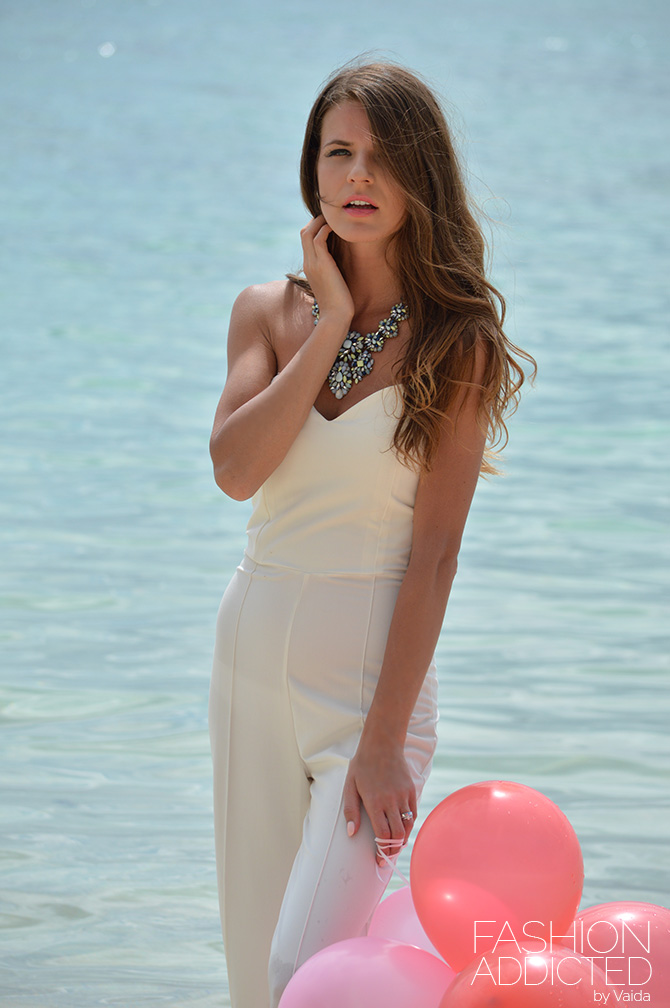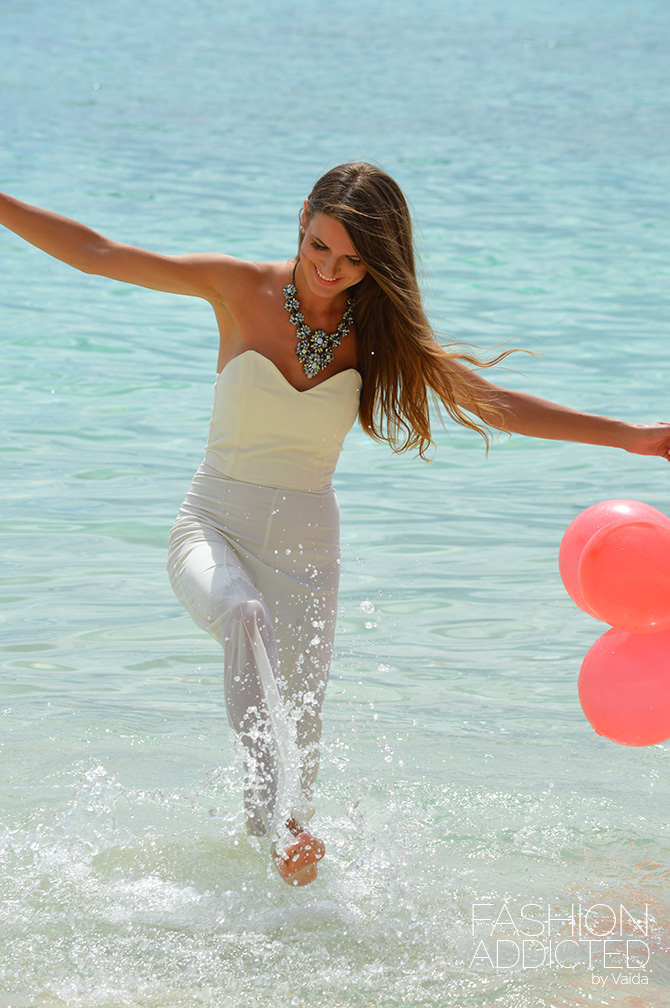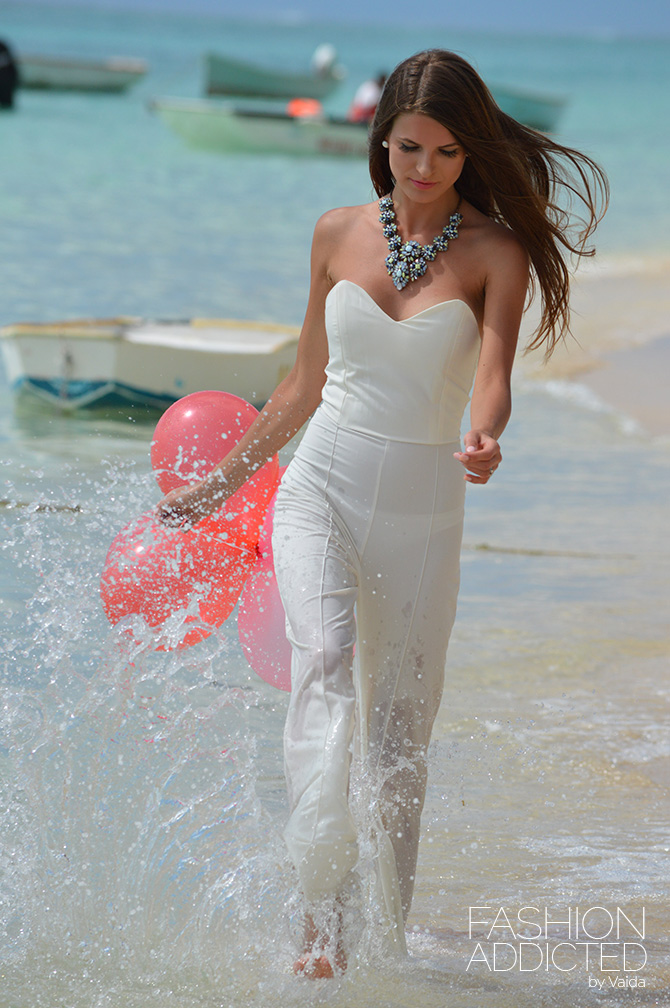 Hello,
I just closed my eyes and gone back to a wonderful island Mauritius. Laying on the beach, enjoying sun, blue ocean & blue sky. Oh I would give a lot now to be back on that white sand and dip in a blue ocean…
Well lets go back to reality. Or maybe not? Maybe you are planning sunny holidays sometime soon?
There is no one rule what to wear on holiday, just choose what you feel the most comfortable. The best material would be linen, cotton, silk. Try to leave dark colours for colder season, choose white and bright. Don't forget you are on holiday so have fun when packing your suitcase. Take floral trousers which you didn't have a chance to wear last summer or a bright pink blouse which was hiding in your wardrobe for a while. Be fun have fun!
White Bandeau Jumpsuit is a perfect choice. Perfect to have fun on the beach.
Add some Statement Necklace and nothing else is needed.