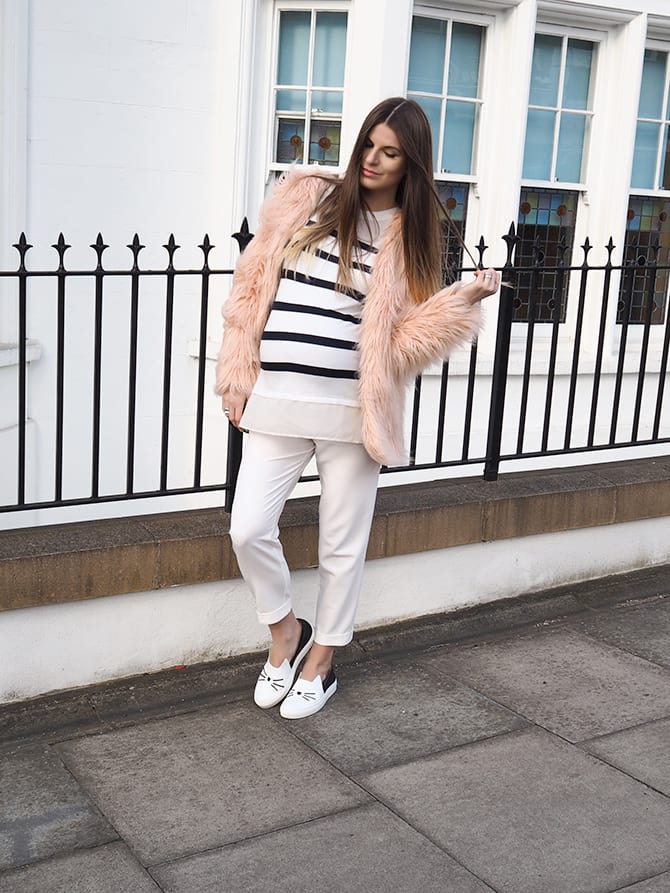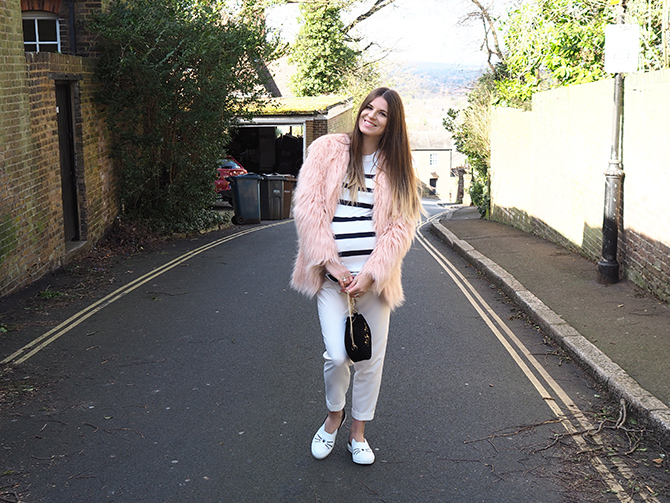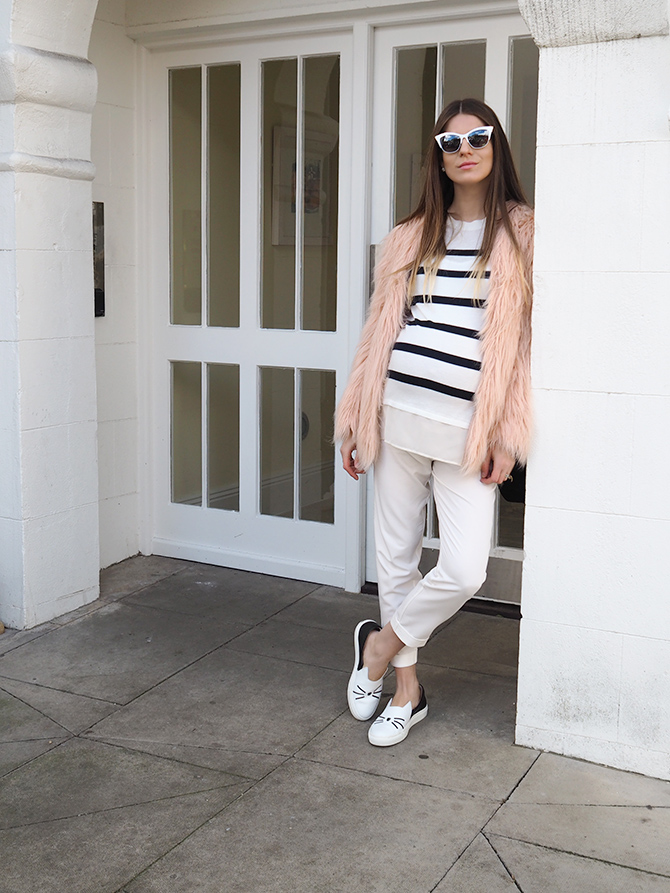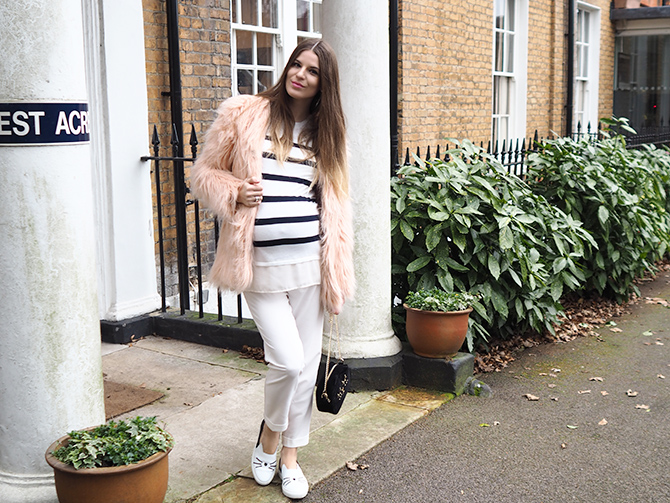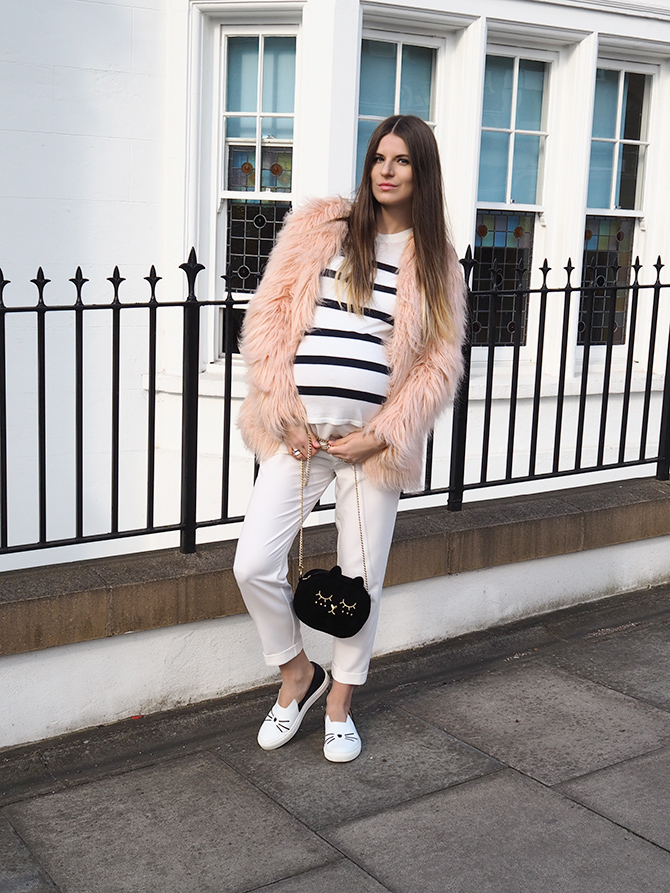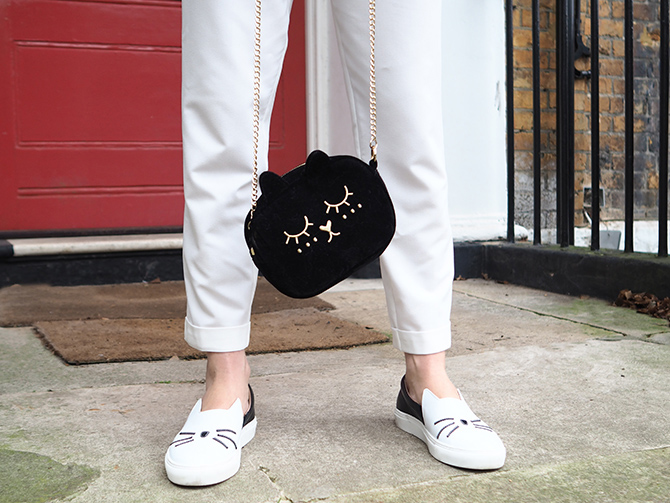 Yep, my beloved Karl Lagerfeld Cat Shoes are on my feet again. Oh gosh I missed them so much. London weather didn't treat us well lately so my main footwear were over the knee boots. And then at last we got a bit of sunshine I decided to go for my cat shoes, fluffy fur coat (because it's still not that warm as it looks like) and white trousers. I was looking for white maternity trousers for ages and guess what I found them on my 37 week. Great, after few weeks they not gonna even fit me but I was so keen on them that bought them anyway. My actual plan was to wear them as a suit with white blazer, something like here but it didn't work. Oh well they are just fine with my breton stripe jumper and cat shoes. What do you think?
Get the Look:
White Maternity Trousers £25
Karl Lagerfeld Cat Shoes £240
Pink Faux Fur Coat (sold out, similar) £90
Maternity Breton Stripe Jumper £28
BTW guys, Fashion Addicted competition to win £100 worth ASOS voucher is coming to an end, it takes just few seconds and you can enjoy shopping spree at ASOS, check it here if you haven't yet.