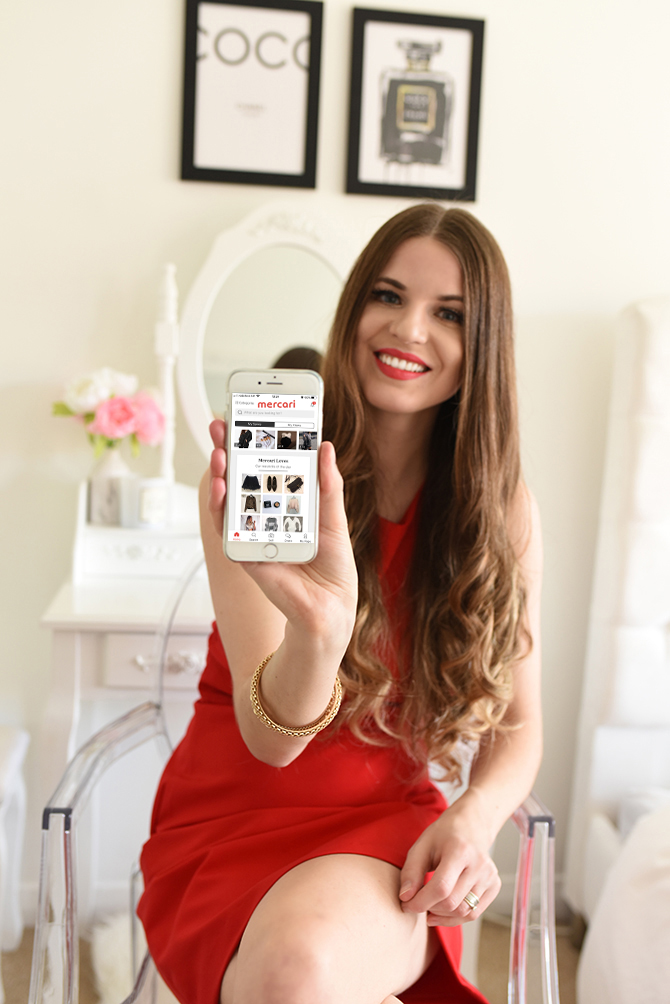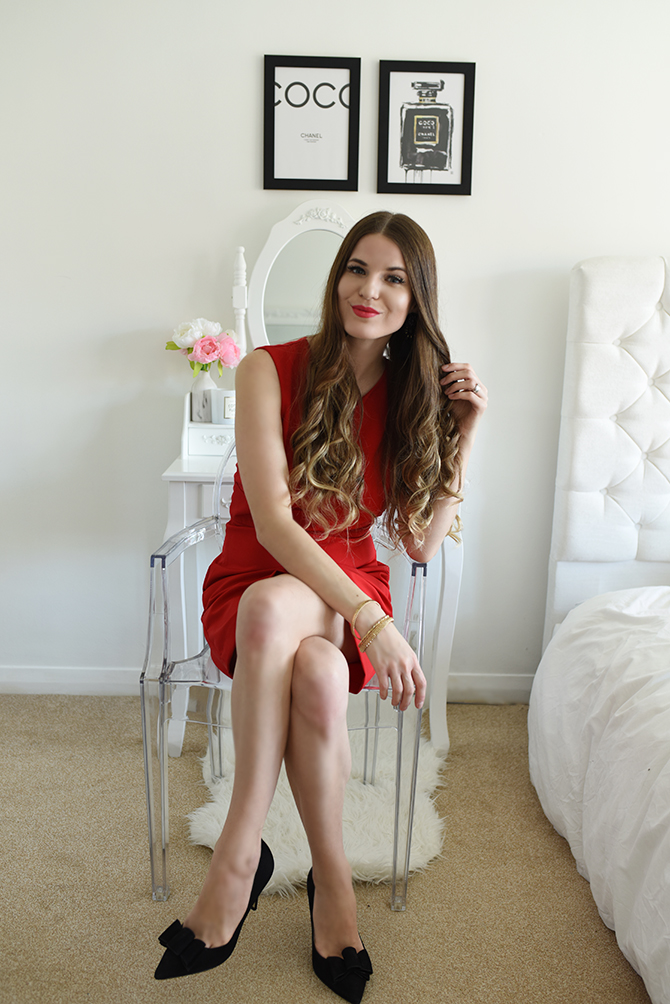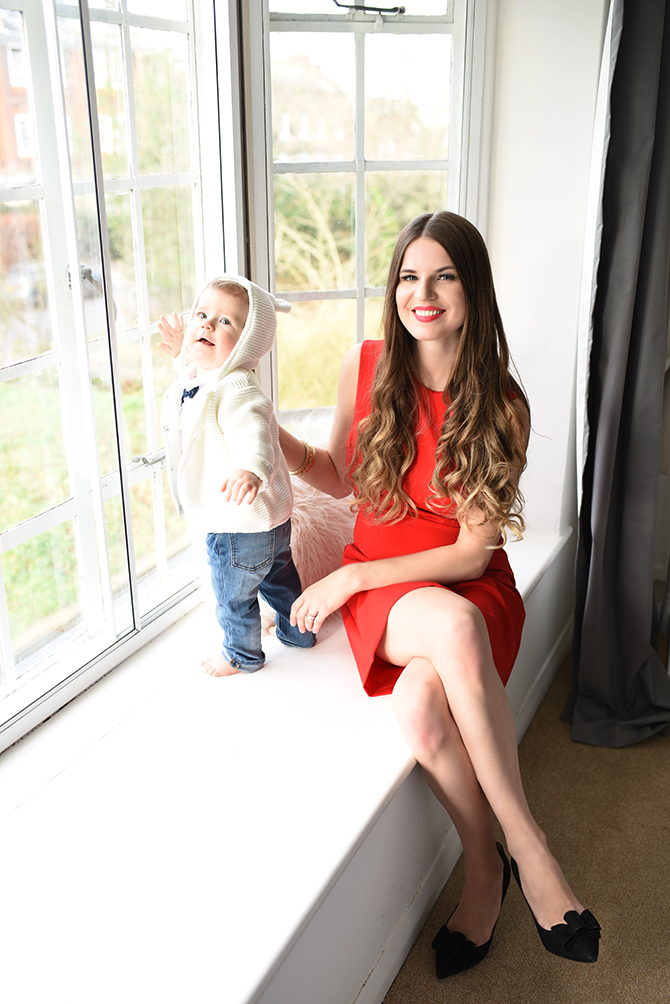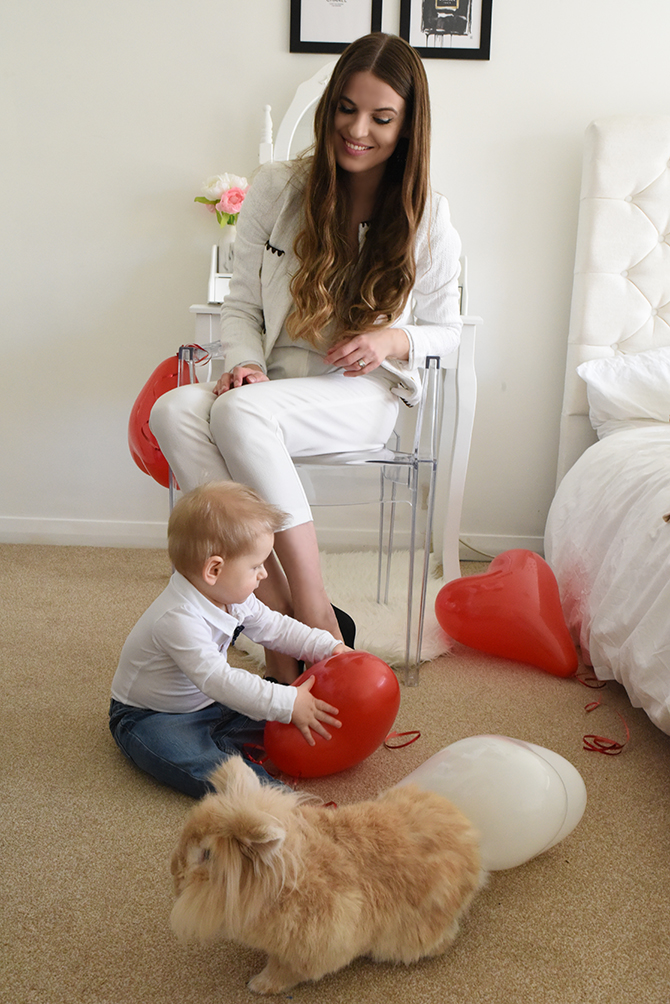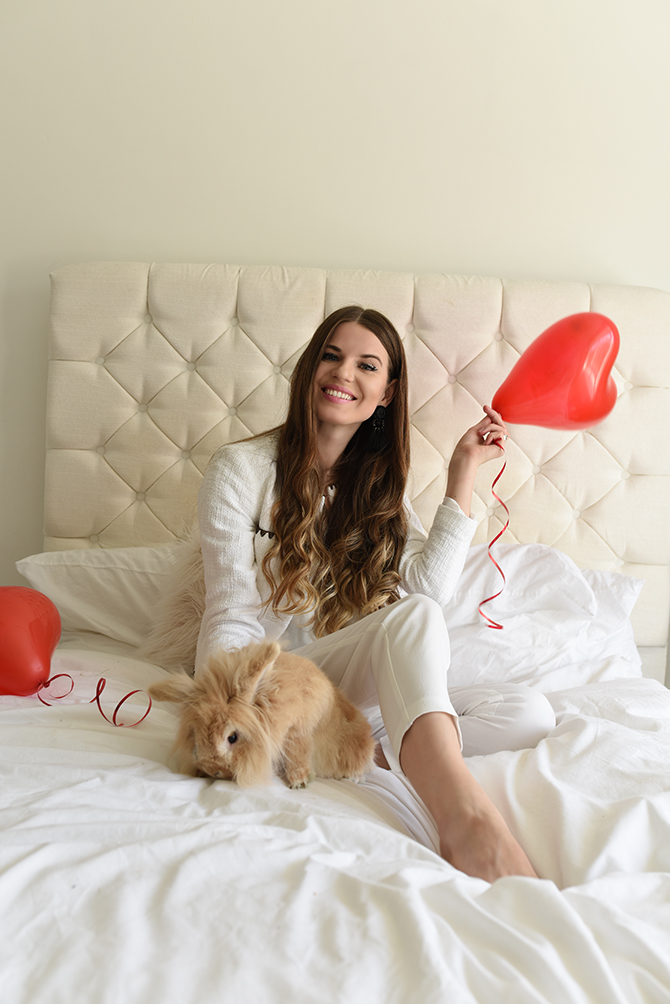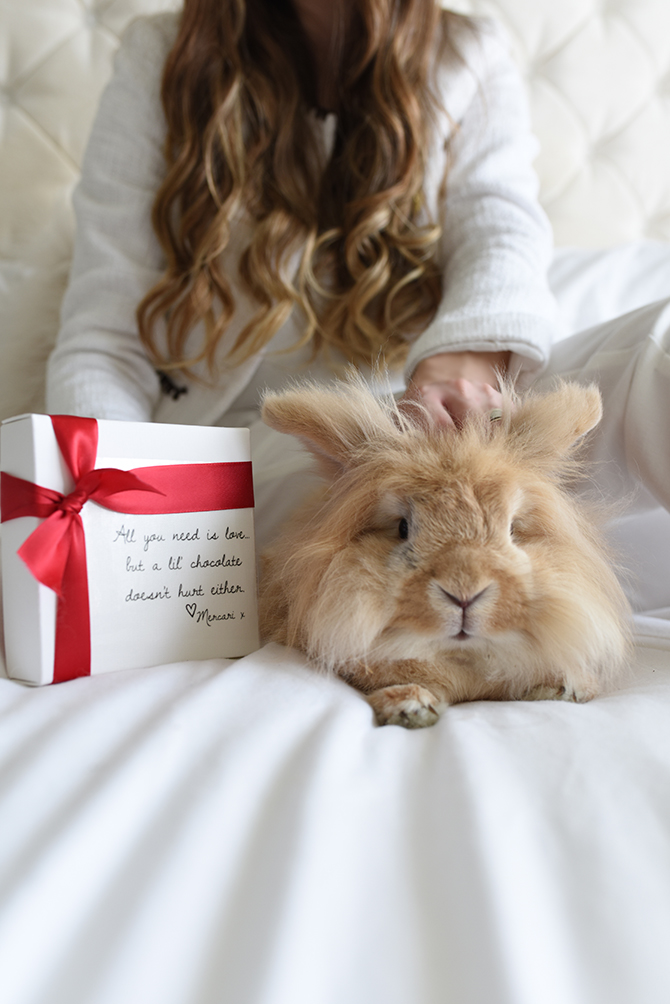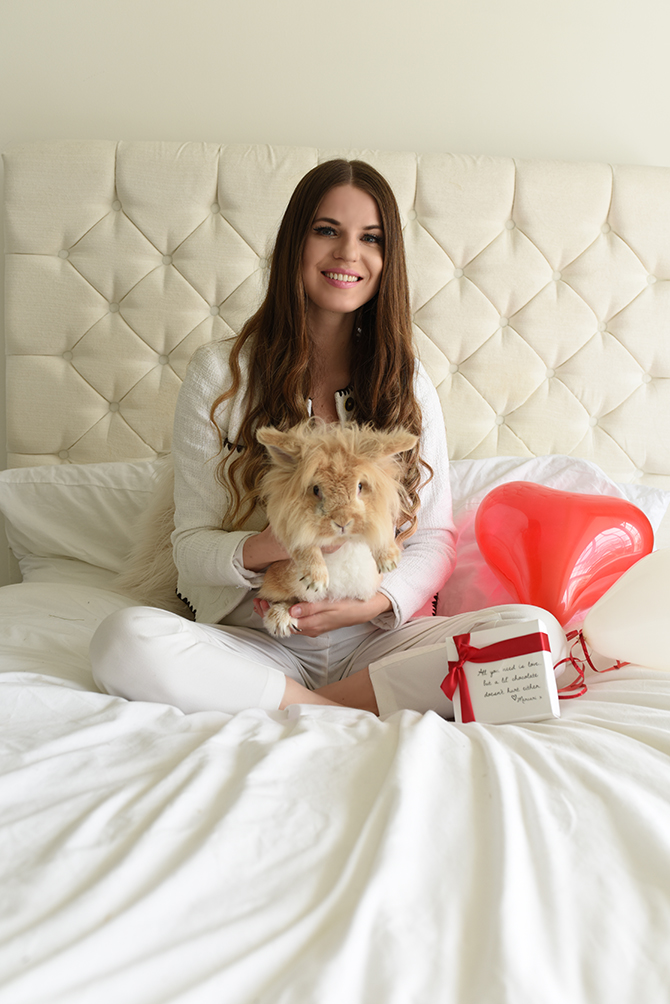 Valentine's day is approaching fast and as always that one question bothers all girls. What to wear? Old stuff is falling down from wardrobe (possible wardrobes) but nothing to wear. What a familiar feeling. So this year I decided to get rid of things I don't wear anymore and instead buy something new (well might be not so new, but at least it's something new in my wardrobe lol). I downloaded Mercari UK app where you can list an item for sale in under a minute and buy something in seconds for free. So easy and so convenient. I sold few items and bought amazing new ZARA Red Dress for just £15. Can you believe it? I also bought white trousers, white teddy coat, handbag and still can't stop browsing the app. Have you downloaded it yet? If not, what are you waiting for? :) You can download it here.
Ok, let's get back to my Valentine's Day plans. As you know we have a baby (very active one:)) and there is no chance that three of us could quietly enjoy dinner. So we decided to put the baby to bed, hire a babysitter to stay at home while he is asleep and enjoy a romantic dinner in the local restaurant. It will be our third dinner for two in 11 months (omg how time flies). I just can't wait to wear my new gorgeous red dress and white teddy coat.
What I've Got On Mercari UK:
ZARA Red Dress £15
White Trousers £20
Teddy Coat £40
Handbag £15
Shop my items here and get £2 off with PNUCAT code.