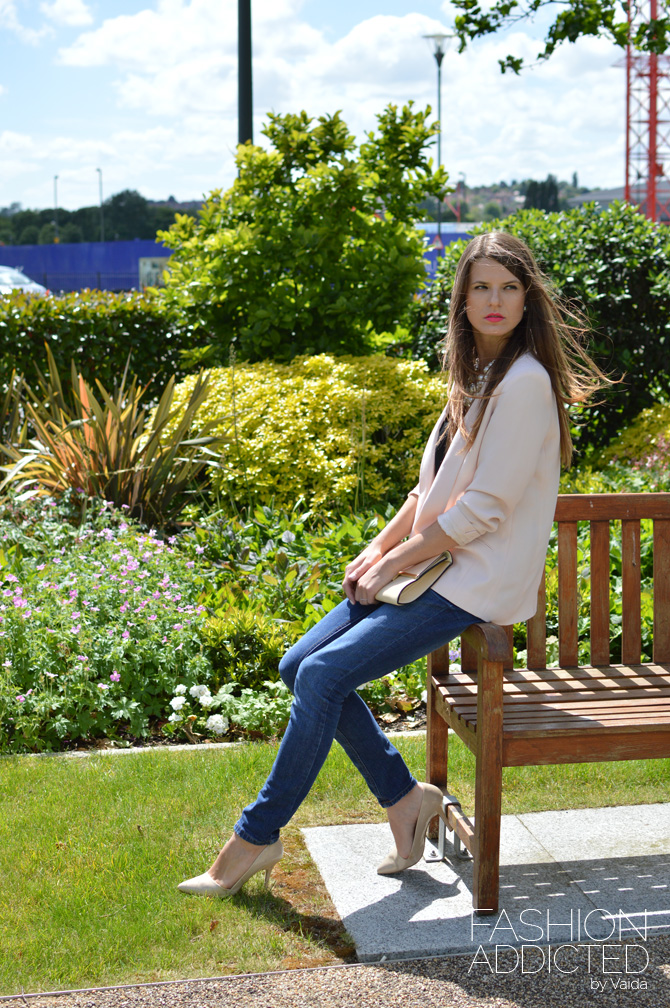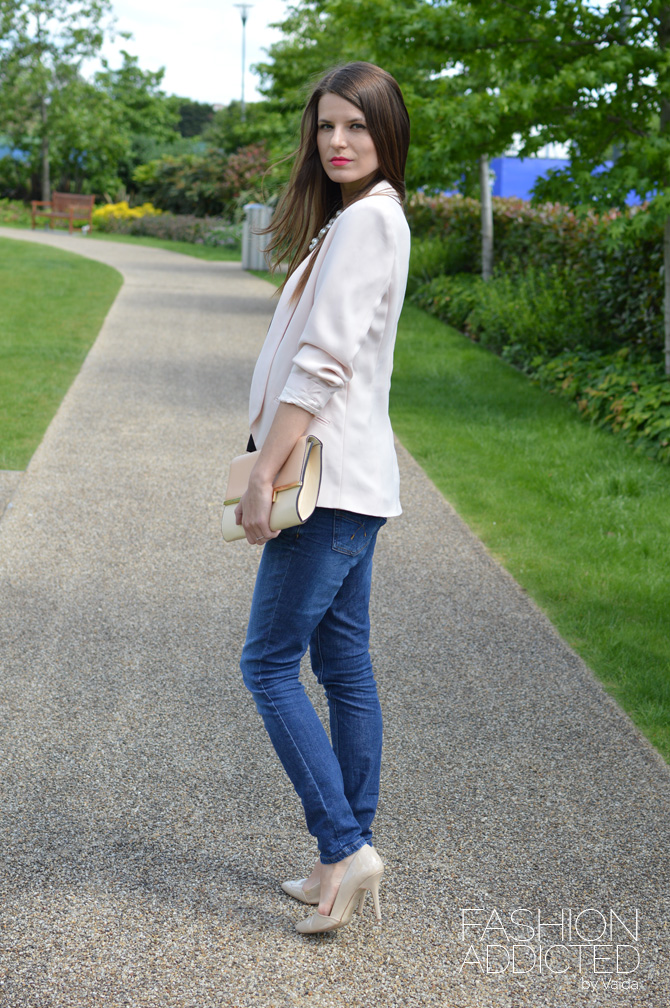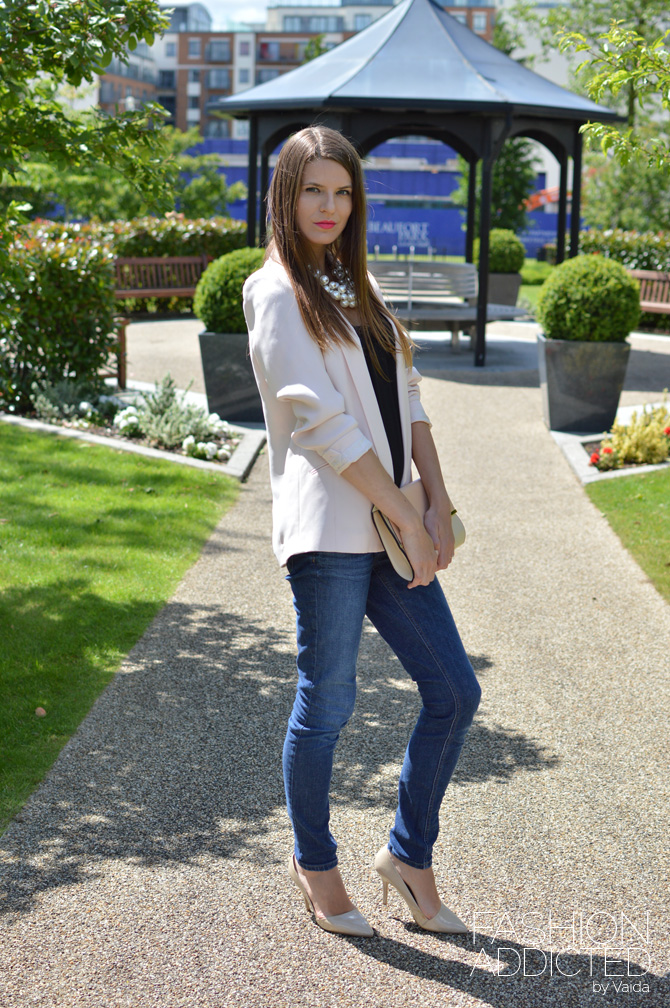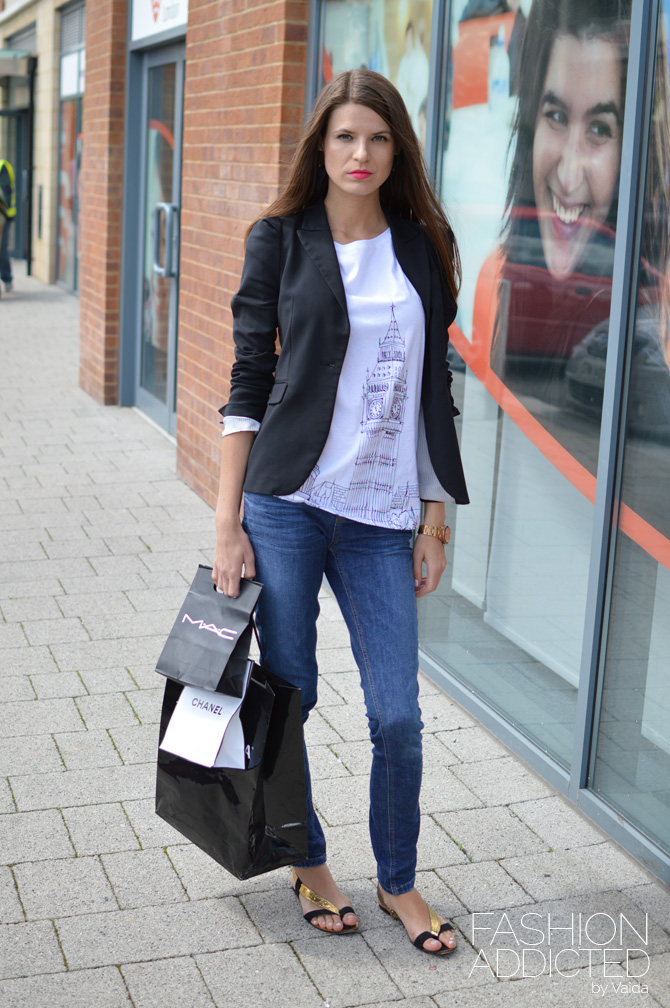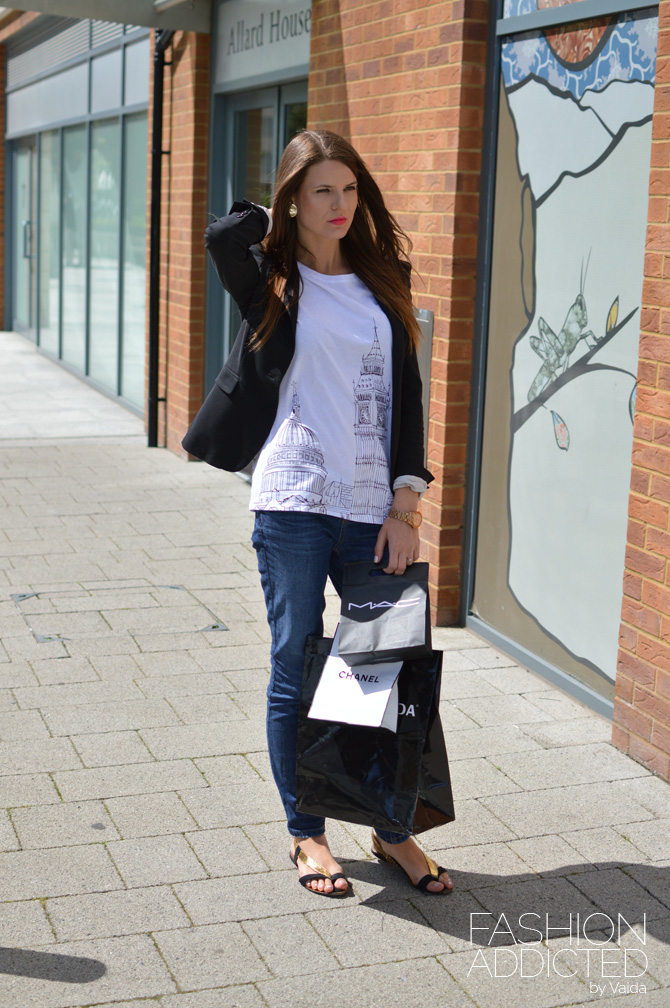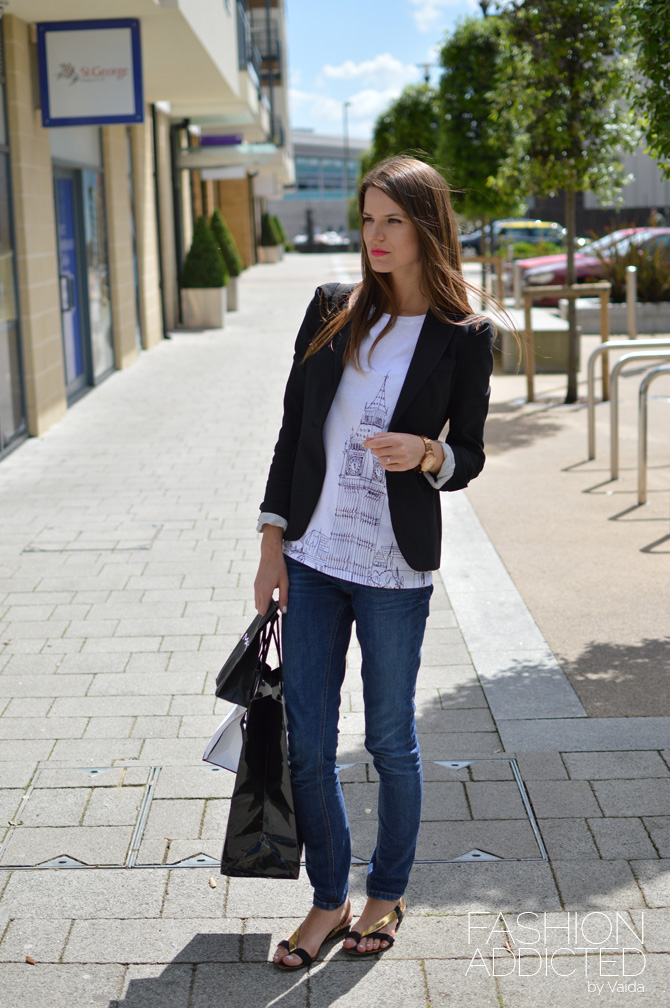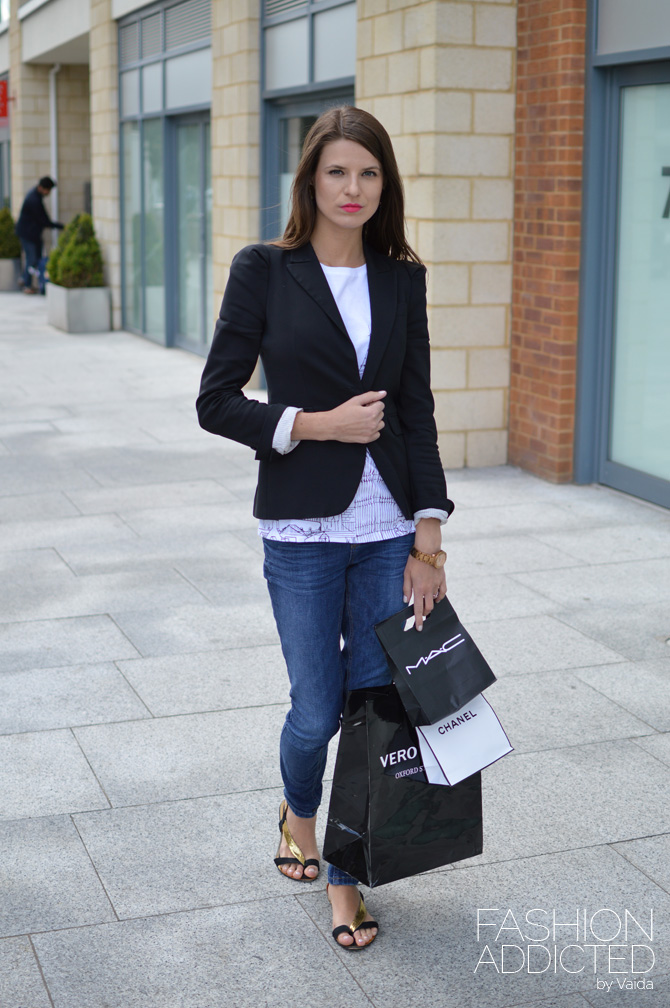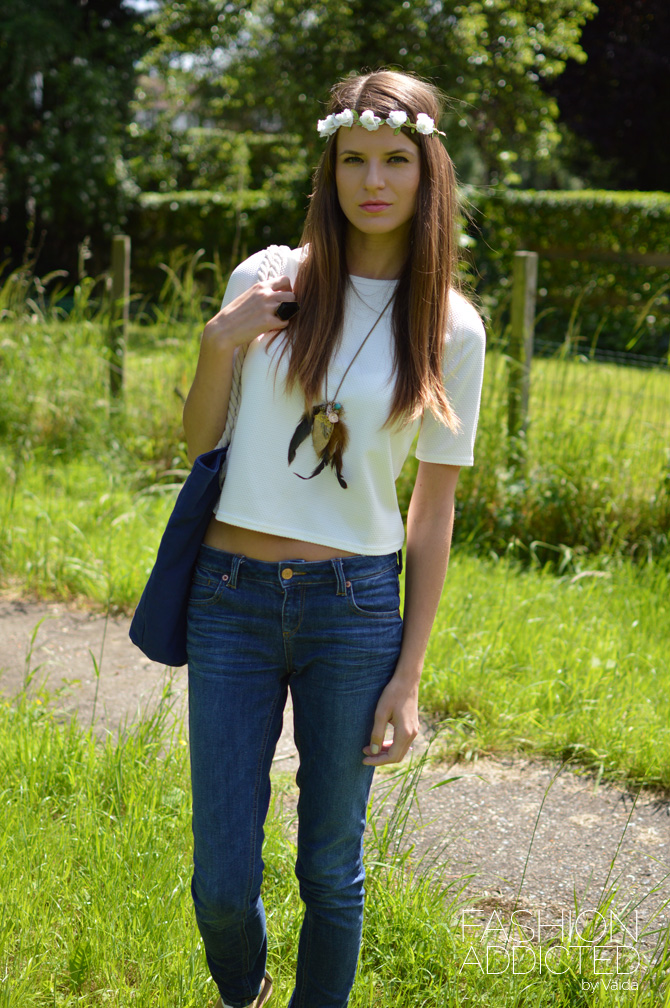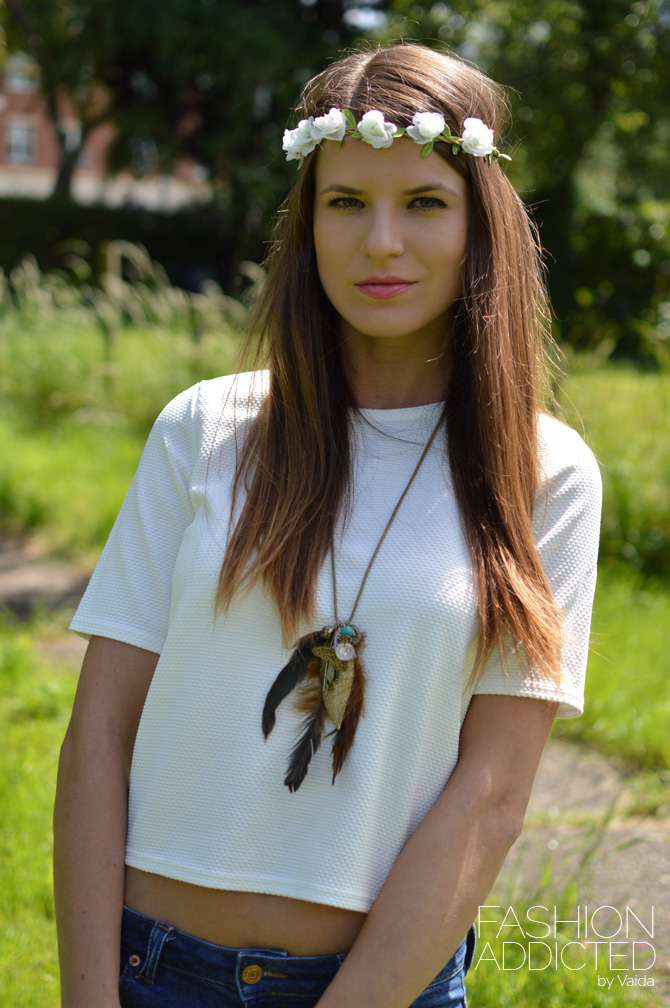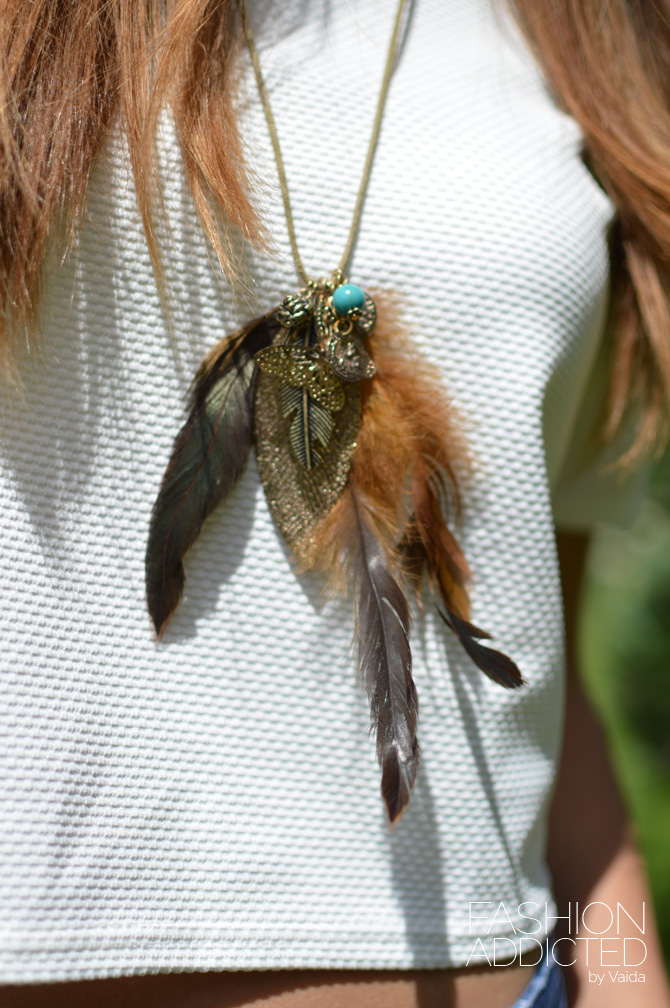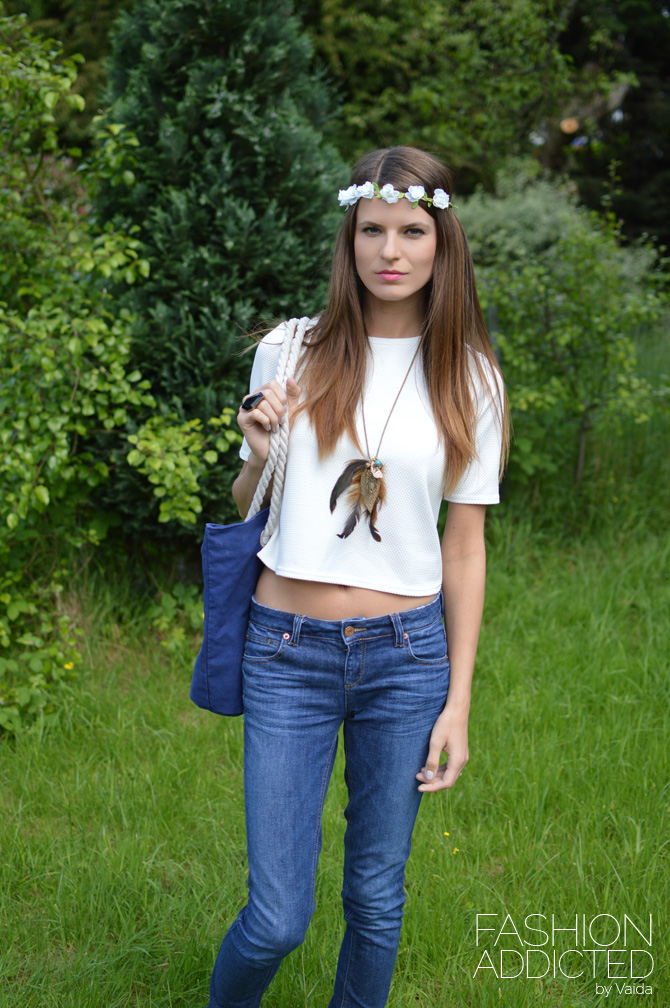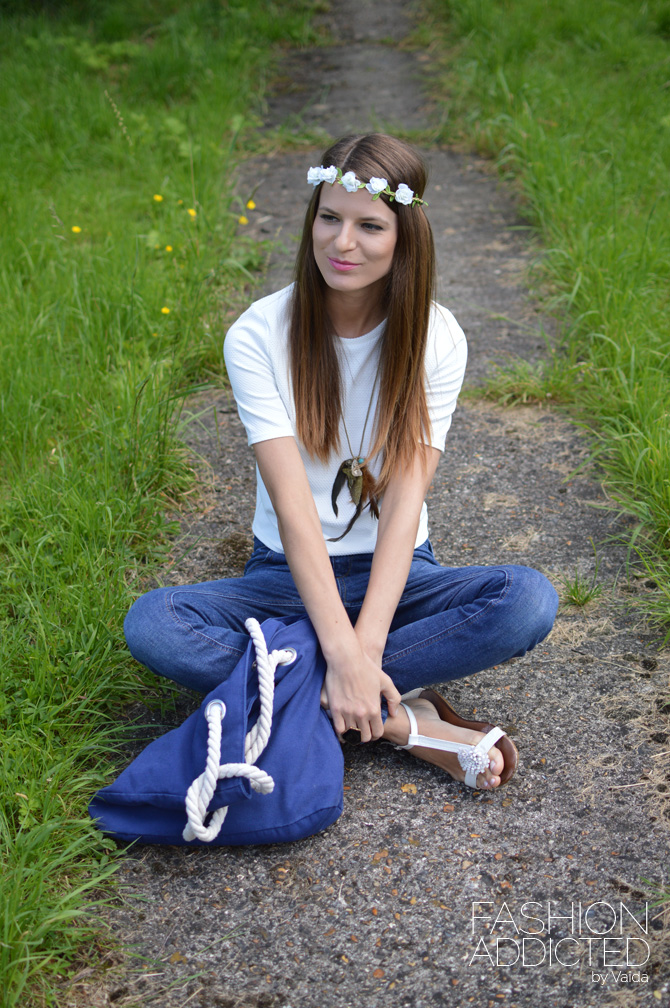 Hello my lovelies.
Special for the magazine Ji24. I would like to share some ideas how to wear the same jeans but create few different looks.
Need something glamorous? Going to a date? Put on lovely ASOS Woven Cami with Lace Neckline, Light Pink Crepe Oversized Blazer, Zara Pearl Necklace, grab Orange And Cream Stepped Clutch and you are ready to go. Everybody will adore you in jeans.
Need something simple, but chic? Going for a shopping in a city? Just put on printed T-shirt and Black Blazer and start a shopping spree.
Going to a festival? That's right you can wear jeans to a festival as well. Just put on Cropped Sweater, add Flower Garland Headband, grab a shopper bag and get in a party mood. You are a festival star.