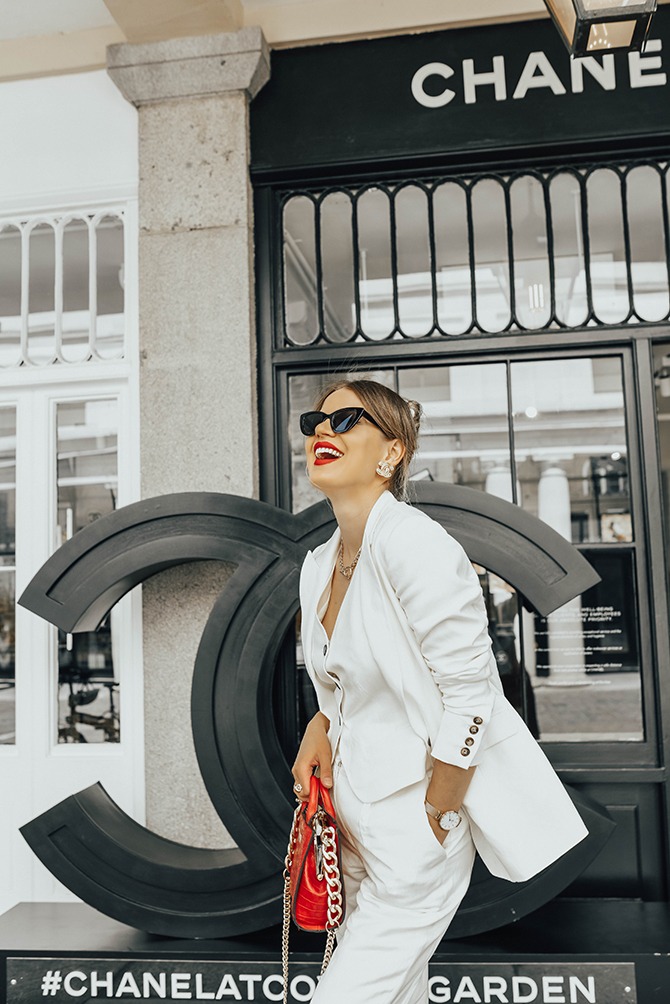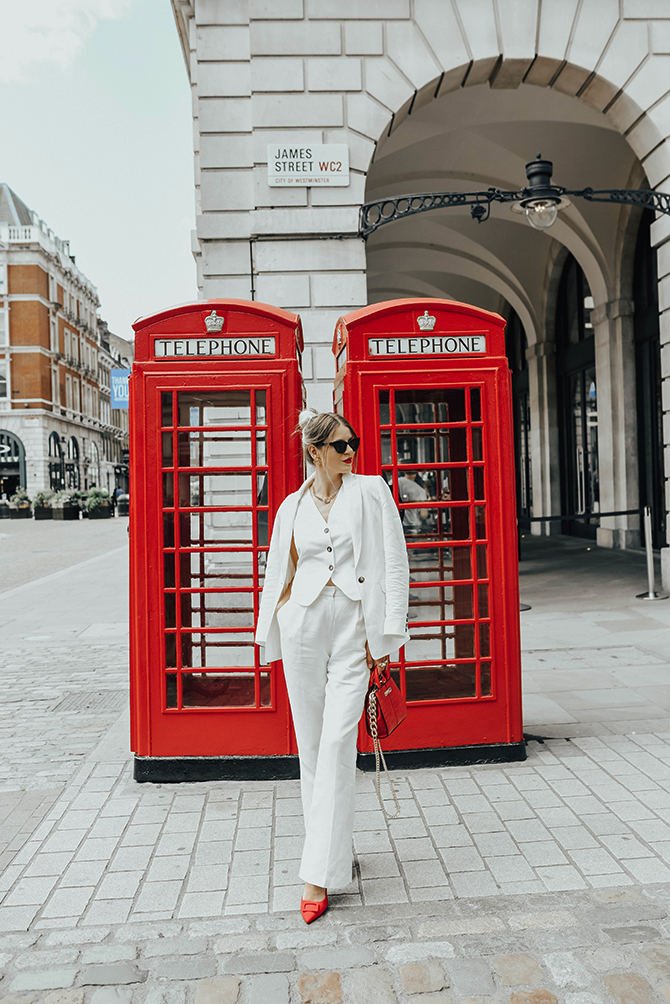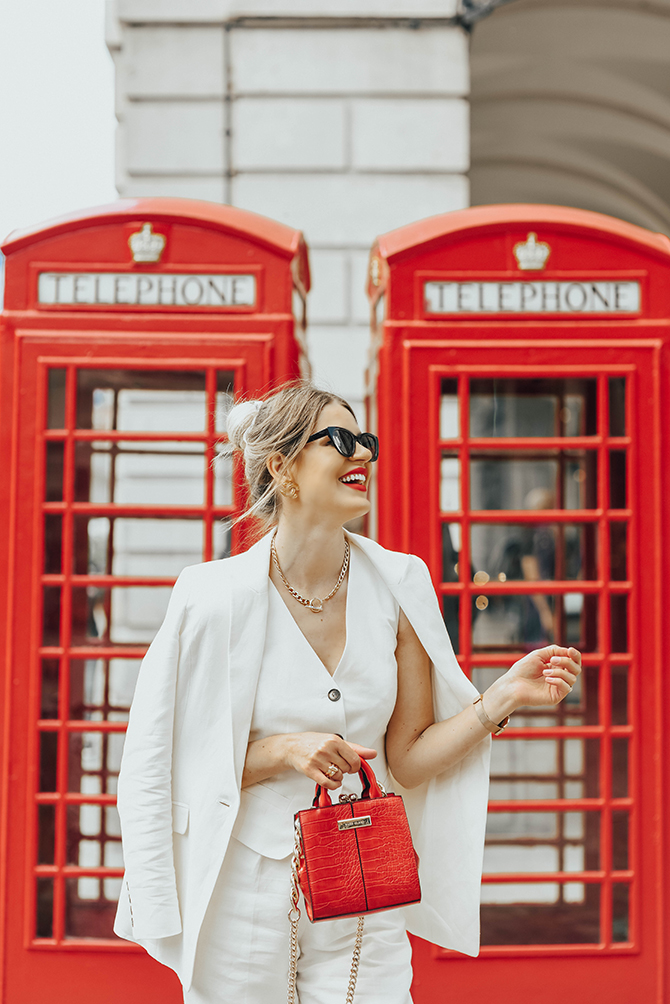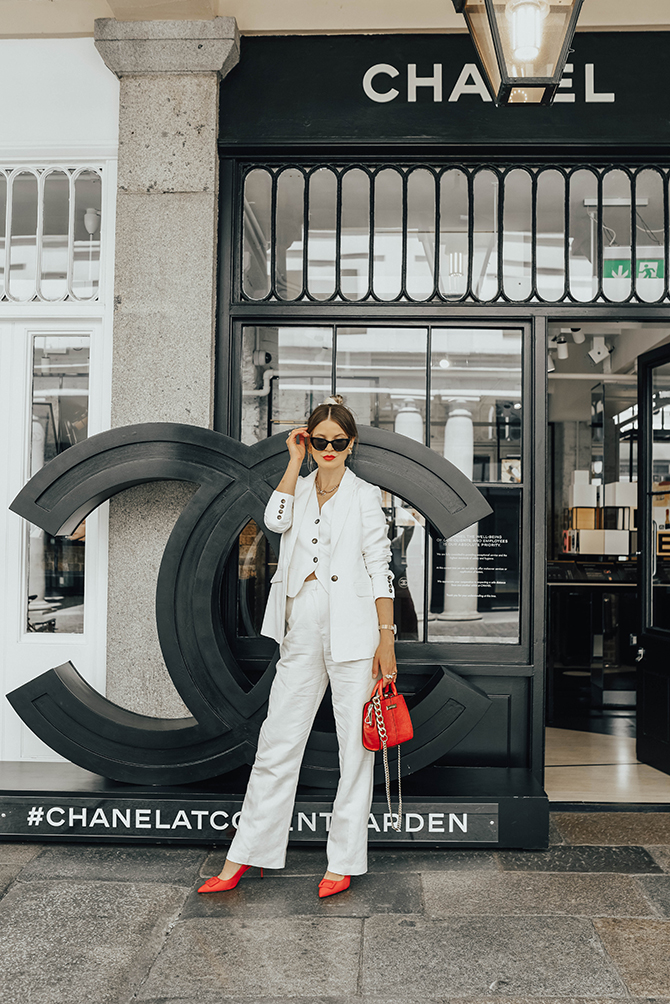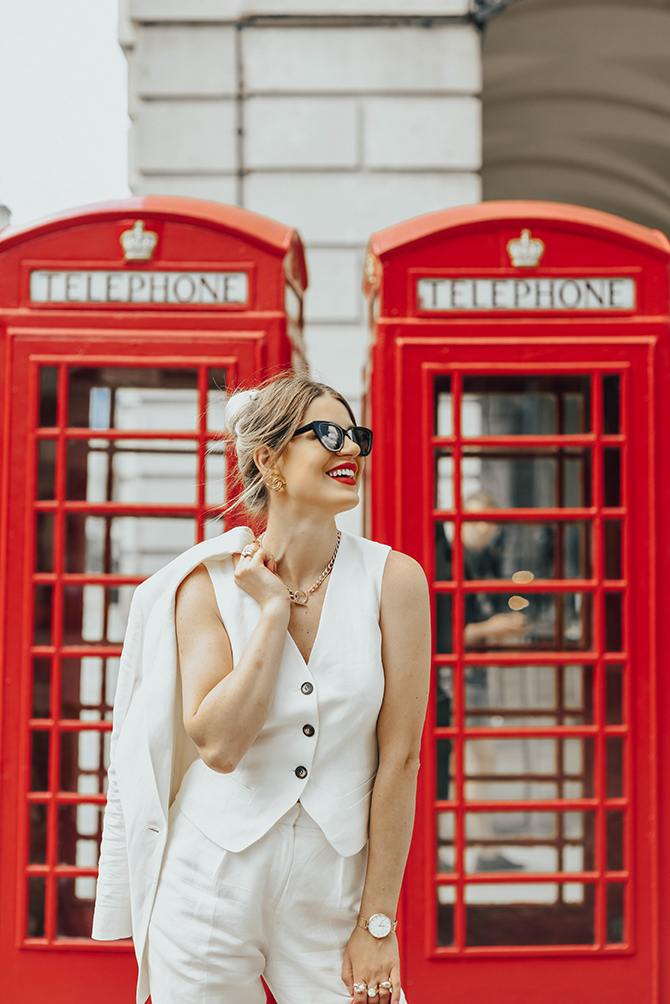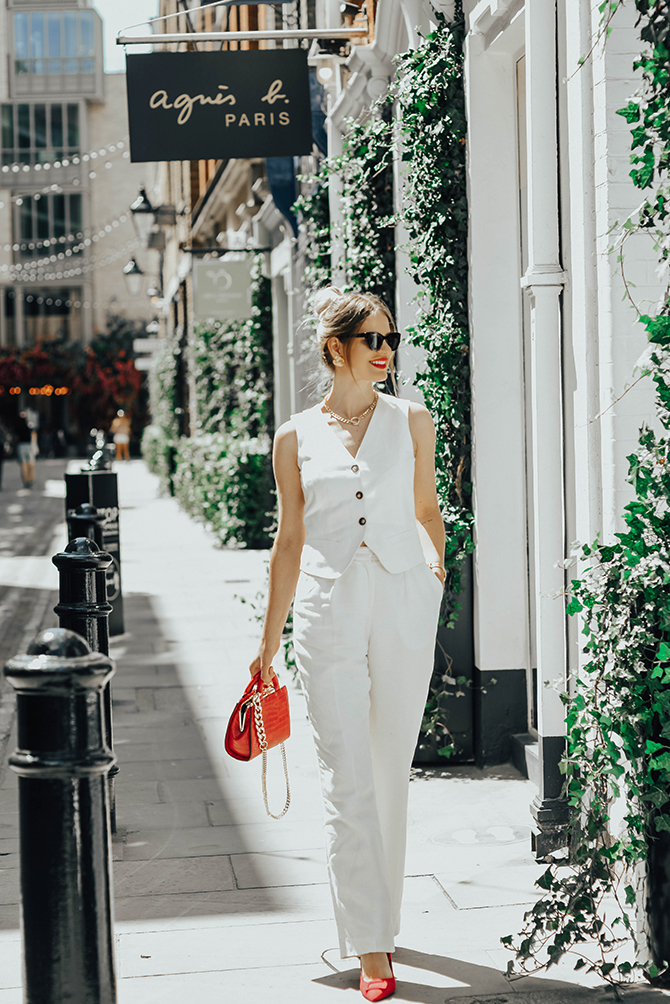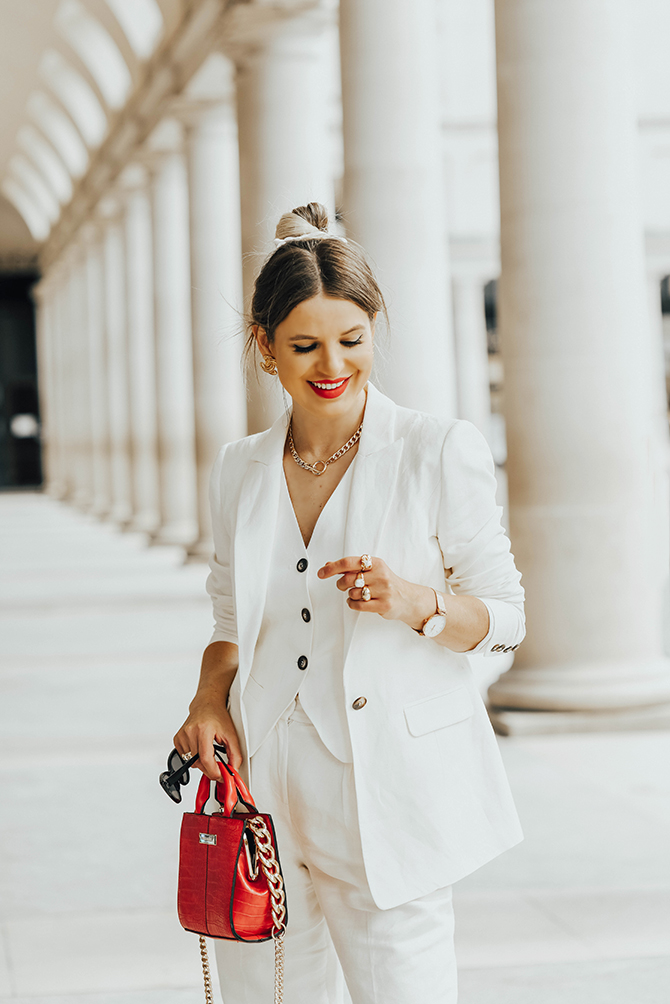 Three-piece suit for women? Yes, you heard it right, it is no longer just men thing. The trend was showcased by many well-known designers including Burberry, Marc Jacobs, and Louis Vuitton back in 2019. So if you haven't got your eyes on 3 piece suit yet, act fast! It is so sleek, elegant, and sophisticated!
I totally fell in love with the linen 3 piece suit by Karen Millen. It's a perfect outfit whether it's for office work, meetings, lunch with your besties, or even evening out. It's a truly statement piece of clothing!
So let's dig a bit deeper into 3 piece suit. It can consist of a jacket/blazer, waistcoat/vest, and trousers or skirt. Not long ago it was mainly men's outfit and worn quite rarely, e.g during black tie events/weddings. However things change and I can see men wearing 3 piece suits more often, nevertheless, women are still rarely seen in 3 piece suits. And as addicted to suits person (if you know you know) I am quite surprised and kinda disappointed that this type of suit is still worn mainly by men.
By wearing a three-piece suit I feel confident, I feel bold, I feel that I am in my own shoes and I've got this whatever comes into my way!
I do however understand that it might not be everyone's cup of tea but you can also mix and match the pieces. You can wear a waistcoat and a jacket with jeans or choose a skirt instead of trousers and add a waistcoat with no jacket. There are quite a lot of options here and if you love a good suit, I would suggest trying a three-piece suit. And if you want something light go for linen option by Karen Millen.
P.S. Karen Millen has 40% off everything plus you can get 10% off extra.
Get the Look:
Karen Millen Suit Blazer was £149, now £89
Red Handbag (sold out, similar) was £256, now £160
Red Heels (sold out, similar) £395
Gold Chain Necklace (sold out, similar) £20
Chanel CC Earrings (sold out, similar) £355
*This article is sponsored by Karen Millen, however, all views and pictures are my own.