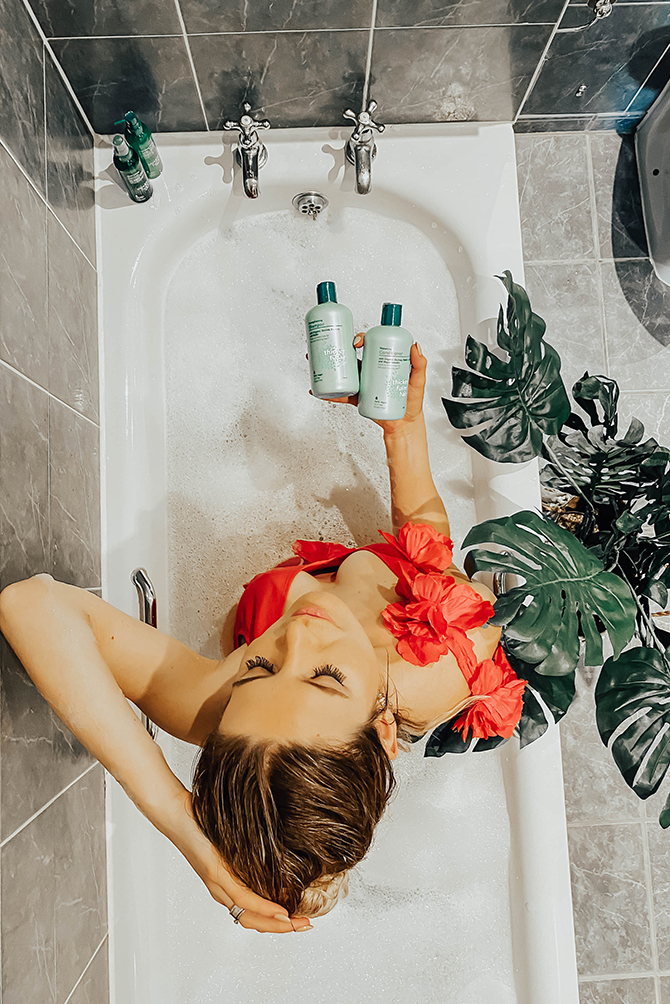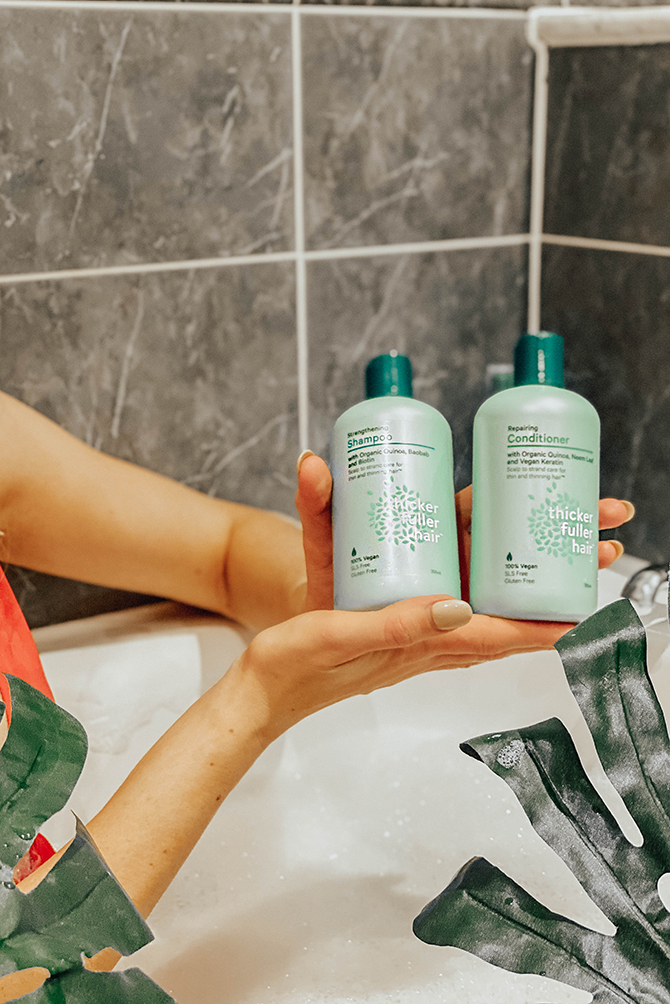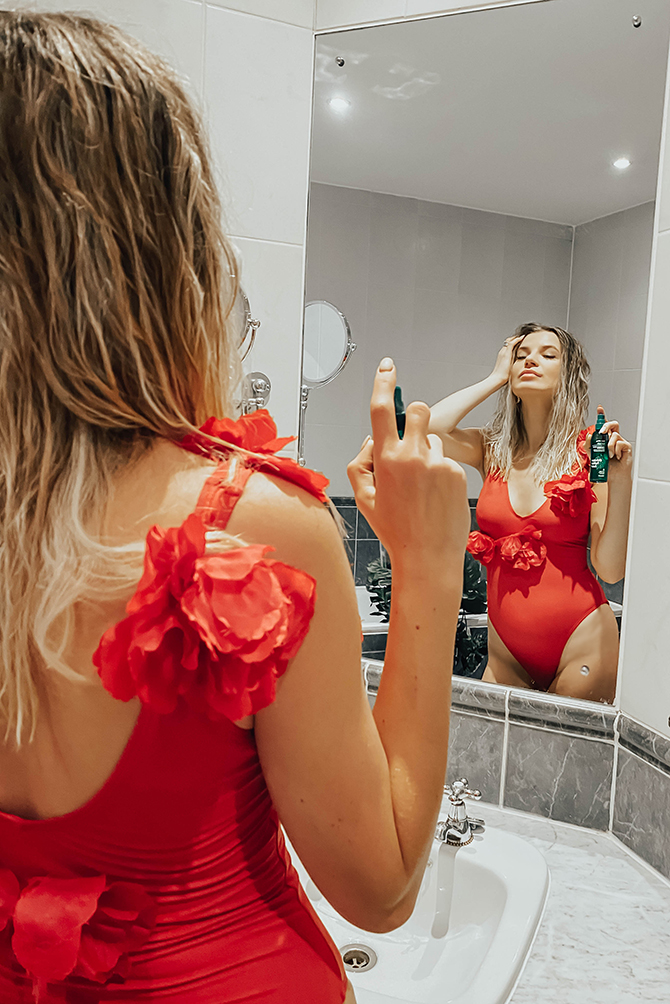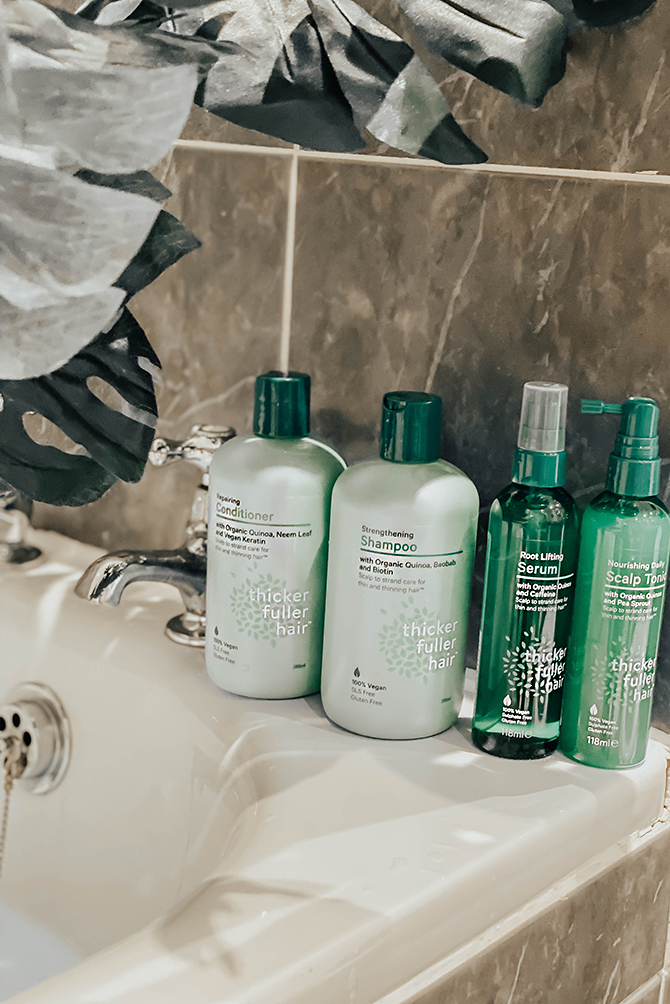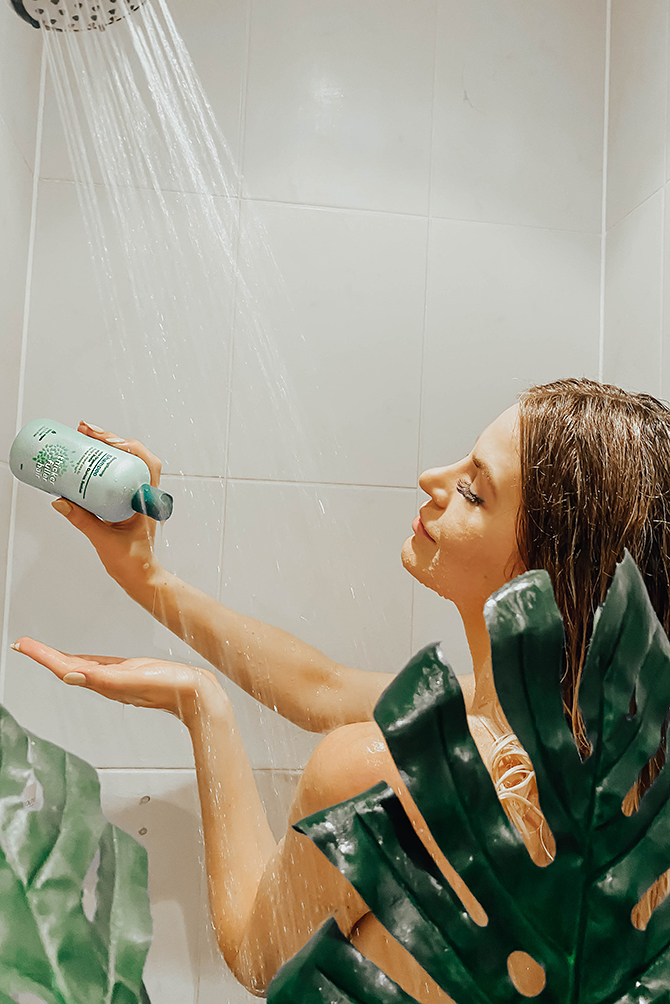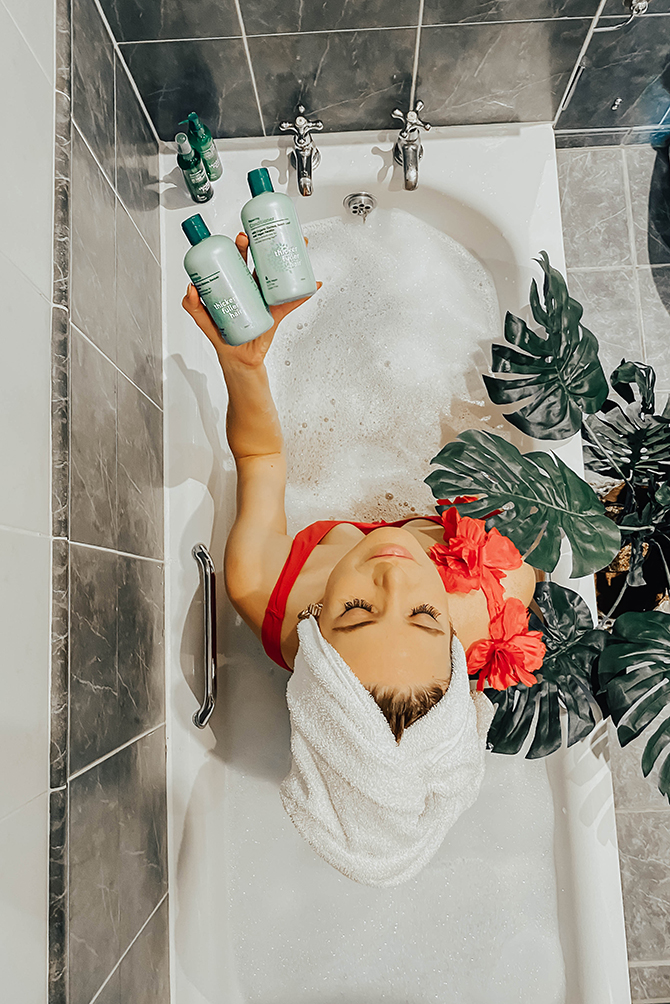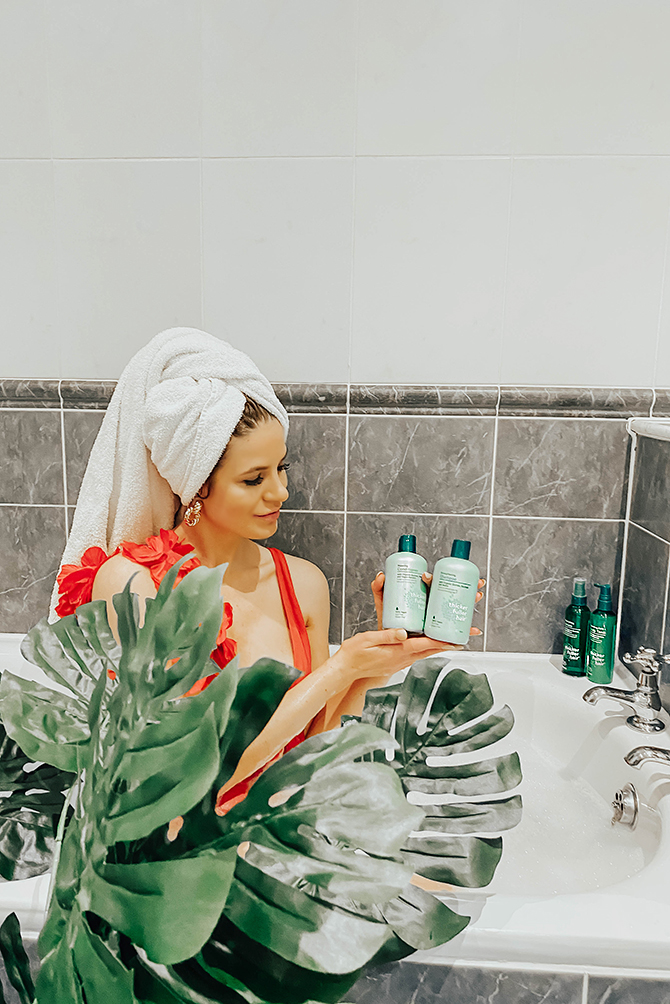 Healthy, Thick and Full hair is every women's dream. And even though some of us are lucky enough to have it, a lot of factors can change it. UK Omnibus Study showed that 69% of UK women worry about hair loss! Causes of hair loss include stress, changes in hormones, illness, diet, dying/colouring, over styling and etc. Yes, even simple things like over-styling hair and harsh brushing can cause hair loss and therefore women's hair loss should no longer be a taboo!
NEW Thicker Fuller Hair range is on a mission to destigmatise hair loss issue that isn't discussed widely. Thicker Fuller Hair was developed by a world-renowned Ayurvedic Chemist and is a dedicated plant and mineral-based trichology-backed range. The range has been specifically designed to smell, look and help women feel amazing whilst providing complete scalp to strand care that cleanses, feeds and repairs for thicker, fuller hair. The range includes 4 products and all of them are vegan, free from nasties, natural and cruelty-free.
Strengthening Shampoo – A total reset for thin and thinning hair, this shampoo harnesses the power of nature's nutrients to free your scalp from follicle-clogging impurities and strengthen each individual strand
Nourishing Conditioner – Essential nourishment for thin and thinning hair, this ultra-lightweight conditioner contains a potent elixir of super antioxidants to protect and repair damaged strands.
Root Lifting Serum – A caffeine fix for thin and thinning hair, this formula contains a triple shot of powerful botanicals to lift hair at the roots and provide all-over protection.
Energising Daily Scalp Tonic – A daily super-shot of essential nutrients for your scalp that creates the optimal conditions for healthy-looking hair.
I tried all 4 products and can confirm that even after the first use I could see improvement. Healthy-looking hair starts at the scalp. By feeding it the right diet of nutrients, your scalp pores are clear and ready to foster thick, full, healthy-looking hair. Thicker Fuller Hair range is all about clean scalp and variety of nutritious ingredients including:
– Organic quinoa which works to repair and protect hair strands.
– Vegan Keratin – a plant-based Keratin which deeply moisturises hair strands.
– Vitamineral Boost which rejuvenates the scalp surface with a rich, indulgent blend of essential minerals
– Pea Sprout which revitalises and refreshes the scalp and promotes healthy-looking hair.
– Caffeine that helps build visible hair volume
– Organic Baobab which deeply hydrates and protects hair strands.
– Neem Leaf which increases hair shine and manageability.
If you need to strengthen your hair, help to stop hair loss and looking for a more natural solution instead of harsh synthetic solutions then Thicker Fuller Hair range is just for you.
Get the range at Boots. More information at Thicker Fuller Hair and don't forget to follow their Instagram.
*This is a paid collaboration with Thicker Fuller Hair, however, all views and pictures are my own.
SHOP