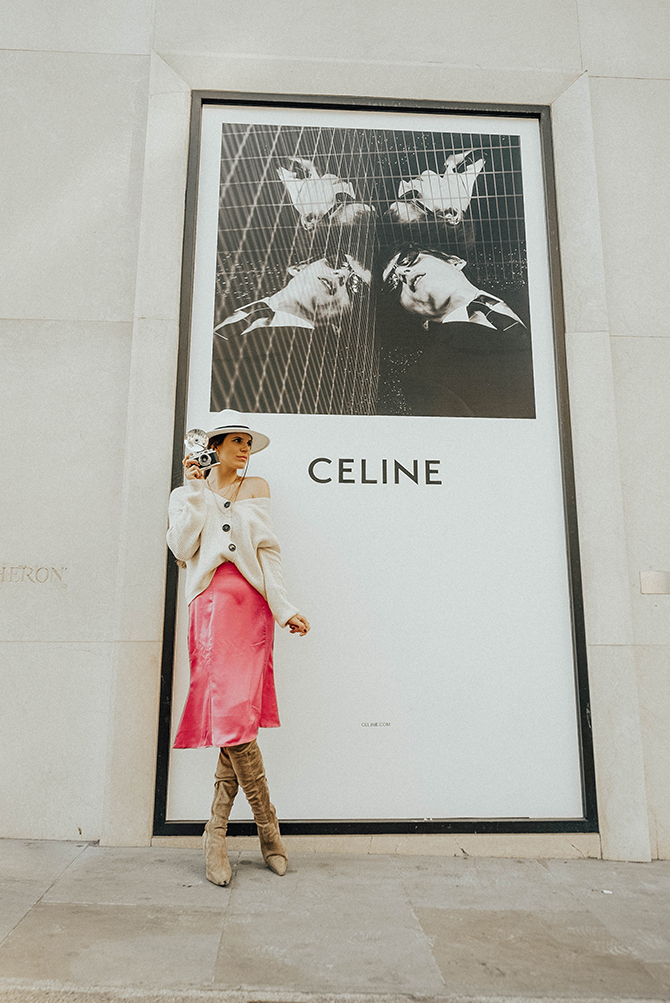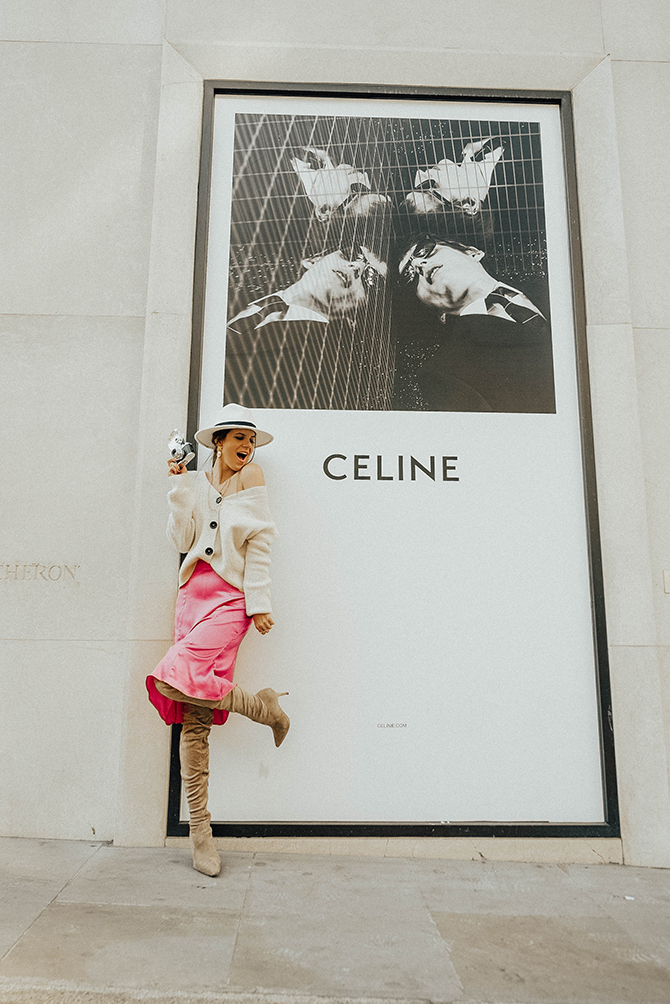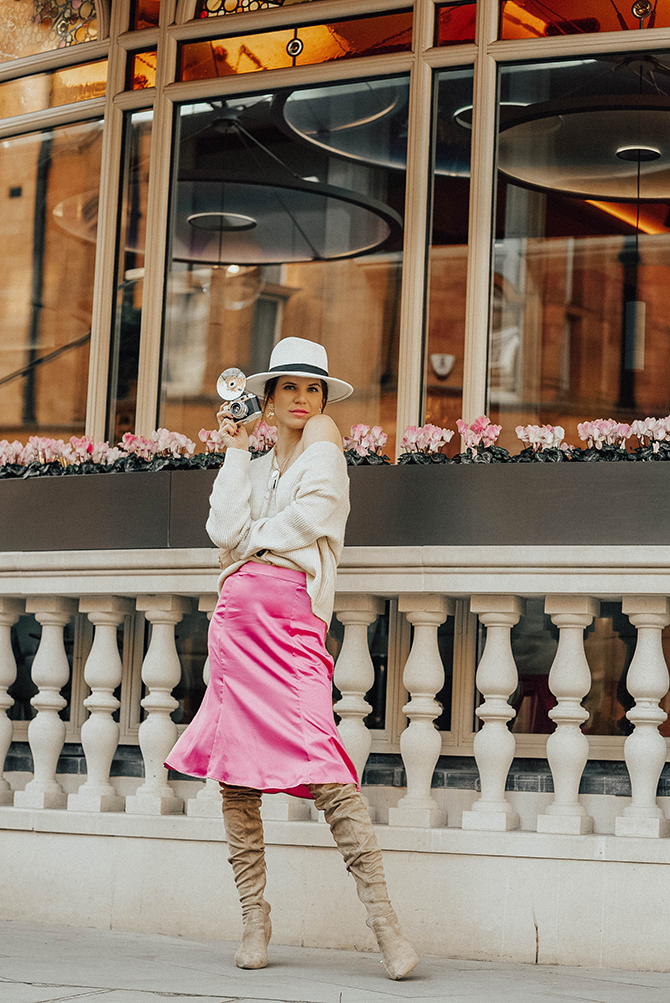 The Biggest Fashion Trends 2019 comes not just from Fashion Week runways, but from everyday street style and Instagram too. If you want to know what to wear this season and be up to date with trends, just keep reading.
There are few trends that have been seen for a while already this season, but they are still keeping strong. The list on trends can vary from magazine to magazine, from one blogger to another, but these are the main ones that I am sure will stick around in 2019.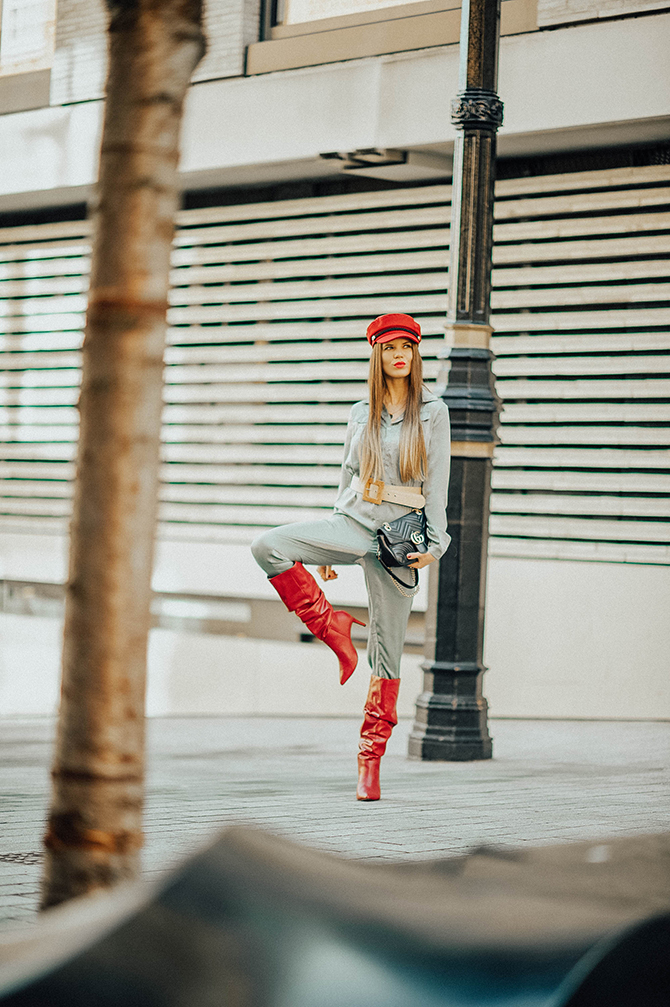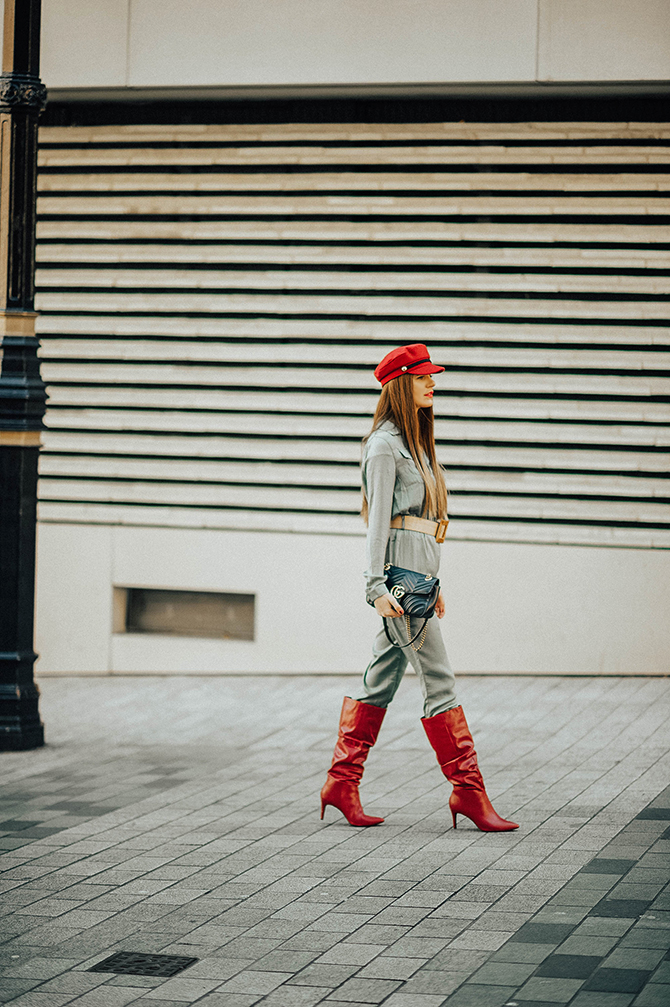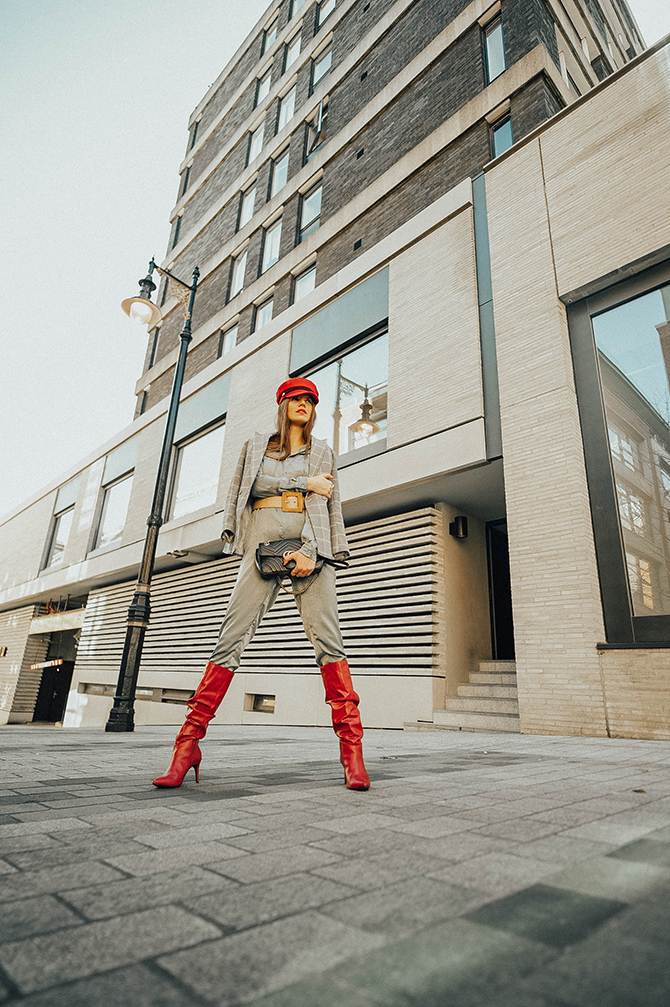 1. Utility Trend. From utility dresses and skirts to boiler suits. I am wearing a khaki utility suit styled with red biker hat and red boots.
2. Bike Shorts. Sorry to say but I have love and hate relation with these shorts. When I first noticed them on other bloggers, I said no way, it looks really bad, but then I tried to style it with a longline blazer myself – I kinda loved it.
3. Satin Slip Skirt/dress. Satin is really precious fabric, it can show every single bump on your body that you can usually cover with any other fabric. Let's be honest, I still have postpartum belly even though it's been two years lol and satin skirt shows it very well, but covering it with oversized jumper makes it a perfect outfit. Don't you think so? And if you have toned body, satin is just perfect for you.
4. Puff Shoulders. The trend that came all the way from the 80's is one of my favourites. I am sure you will see me in puff shoulders this spring/summer many times.
5. Animal Print. The trend that has been here for a while and not going away just yet, so go go girl and get that leopard dress or zebra sandals.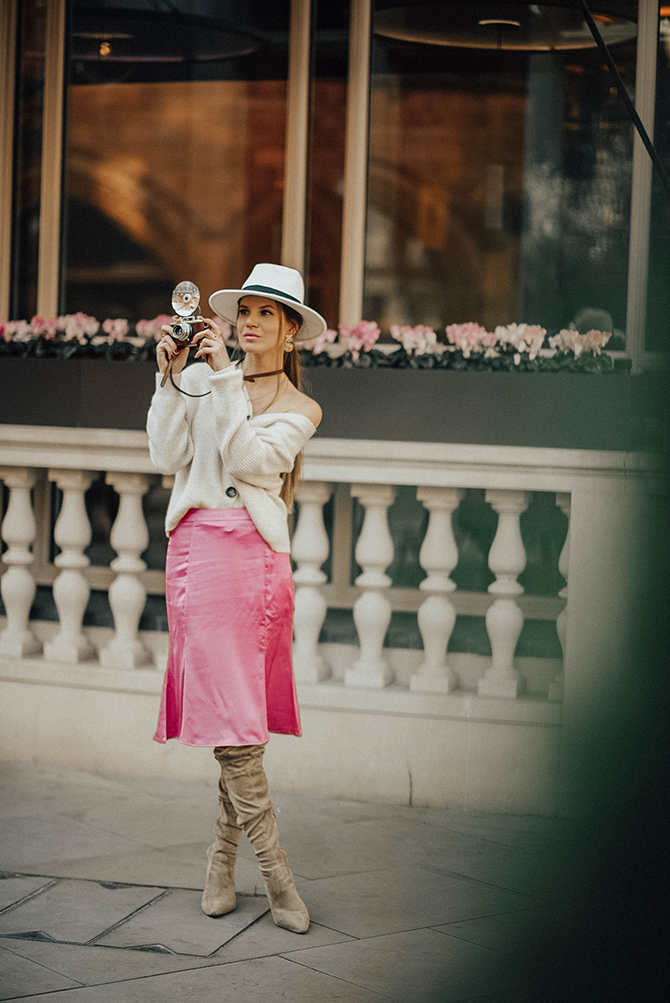 6. Chunky Trainers. Same like bike shorts, I hated at first, but now I love it so give a try yourself if you haven't yet.
7. Bucket Hat and/or Oversized Hats. Get ready for those sunny days with a bucket hat or oversized straw hat.
8. Pistachio/Mint Colour. Loving this trend, even though you can see a lot of red bold colour on my Instagram, I am a huge lover of pastels too.
9. Neon. The trend that is dominating on Insta. Great comeback from the 80's.
10. Tie Dye. This trend has been seen on Prada, Stella McCartney and other designer's catwalks and it has made a serious comeback in 2019.
Get 1st Look:
Satin Slip Skirt £15
Button Cardigan £29
Over the Knee Boots £27.50
Get 2nd Look:
Utility Jumpsuit £12.50
Red Slouch Boots £103
Red Bakerboy Hat £5.50
*This post includes gifted items, however, all views and pictures are my own.