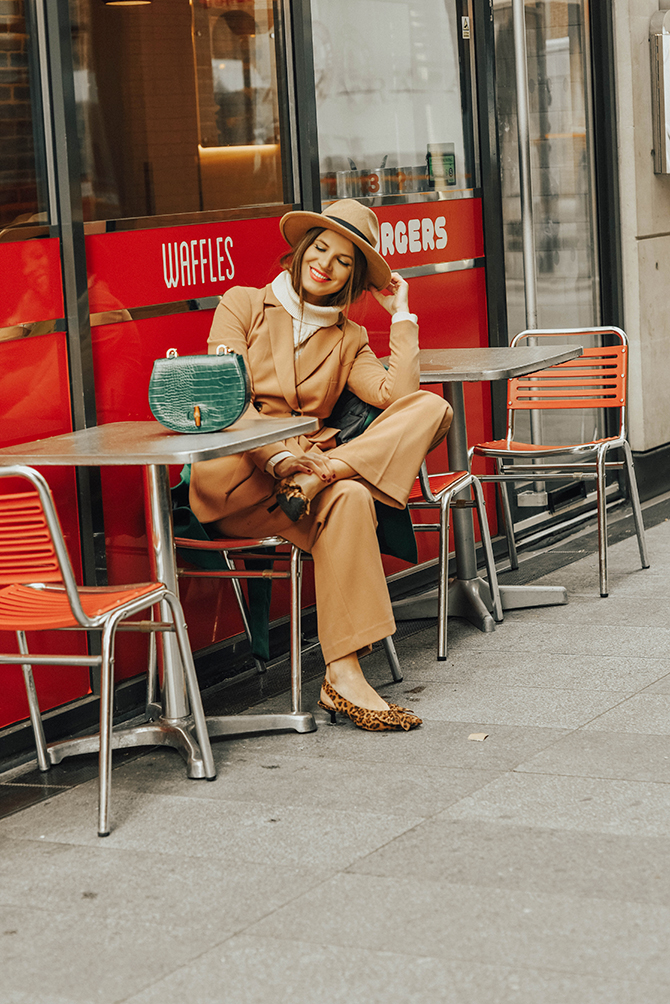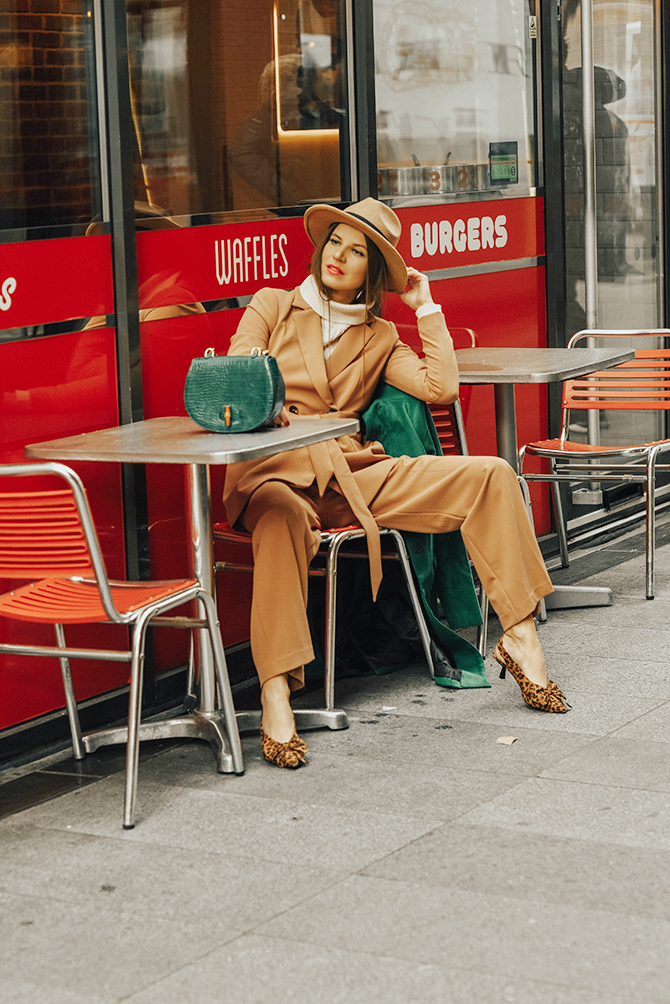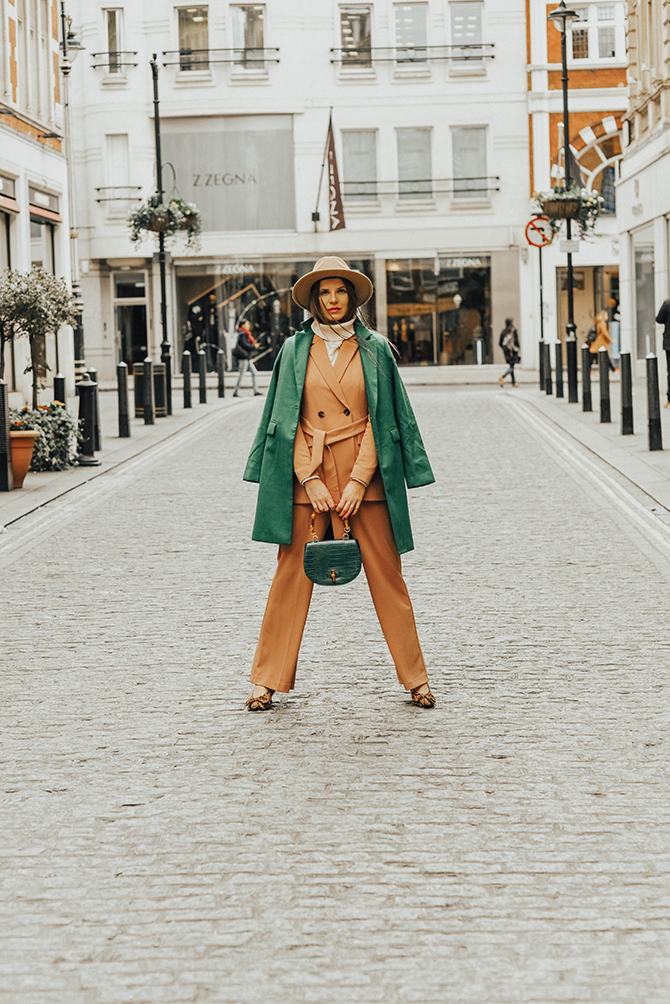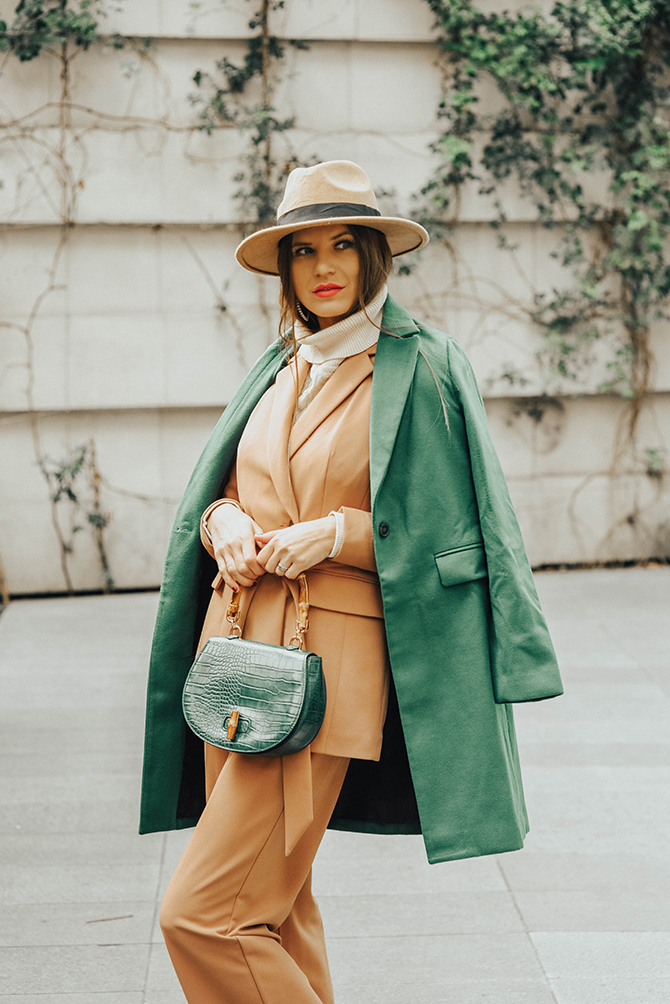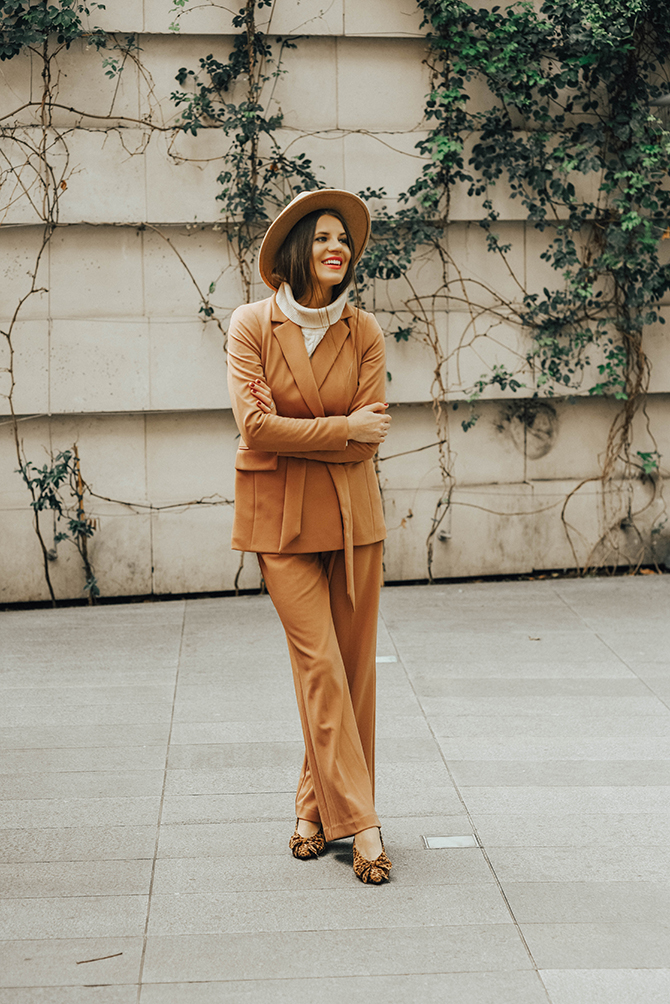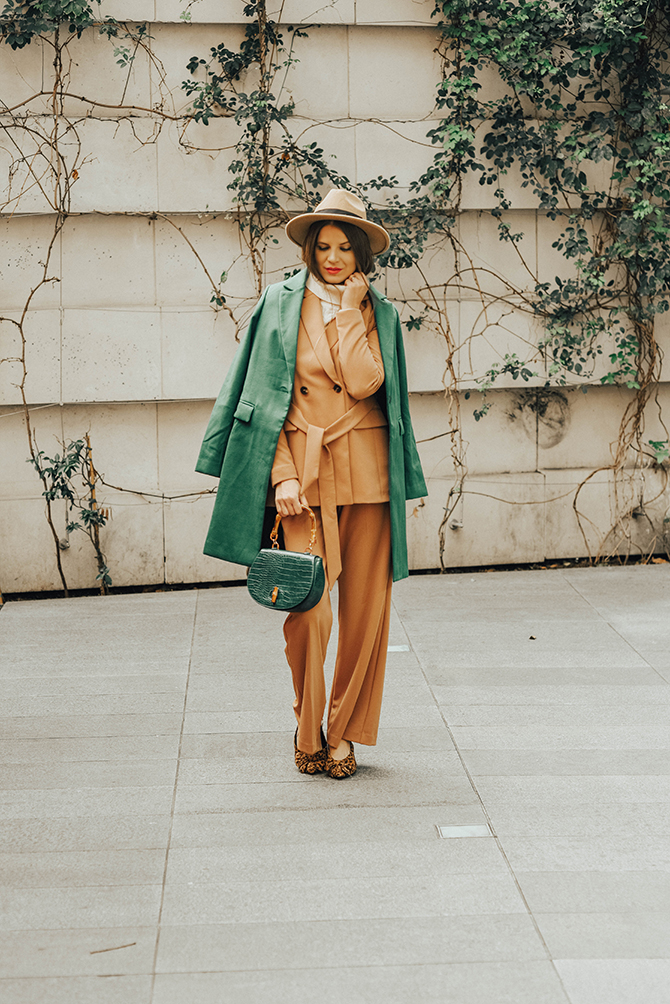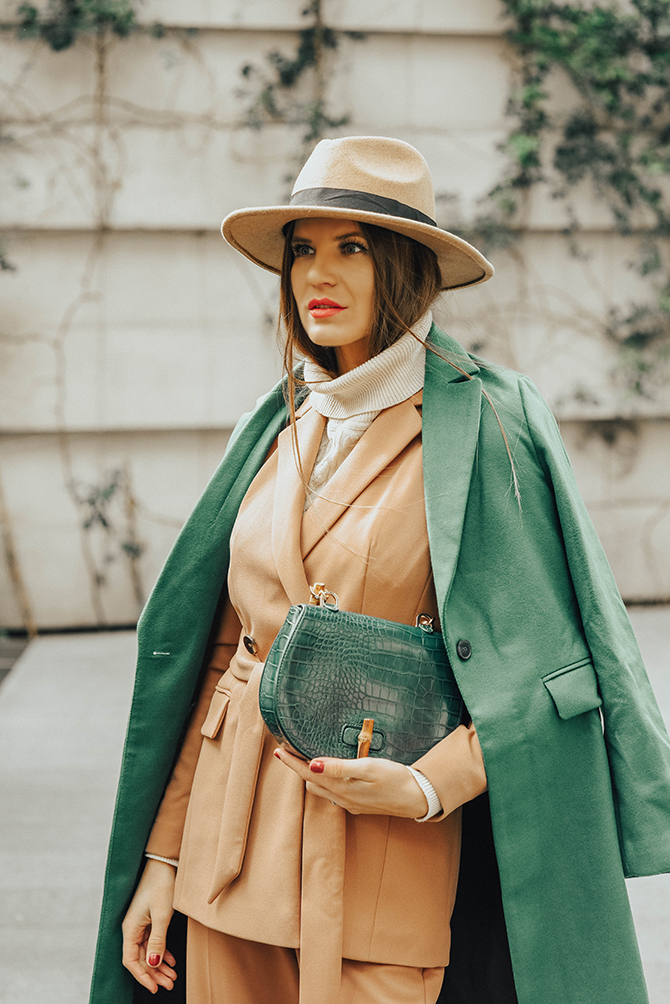 Tan suit might look boring and suitable for just 9-5 office job, however, it's totally wrong thinking. Wearing a tan suit you can easily stand out of the crowd. And as you noticed already I am obsessed with suits, so it's essential for me to make sure they don't look the same and boring. If you a lover suits like me, these tips will definitely help you to stand out of the crowd.
1. Incorporate bold colours, like emerald green (like I did), bright red, fuschia, etc.
2. Style it with a hat (trilby, beret or even classic cap) or headband.
3. Don't choose boring footwear like classic court shoes, wear it with leopard shoes (like I did), colorful heels or trendy chunky trainers.
4. Wear bold red/burgundy lipstick.
5. Smile
And now you are ready to show the world your tan suit.
Get the Look:
Tan Suit Blazer £49
Tan Suit Trousers £30
Green Coat £19
Leopard Shoes (sold out, similar) from £10
Trilby Hat (sold out, similar) £60
*This post includes gifted items, however, all views and pictures are my own.