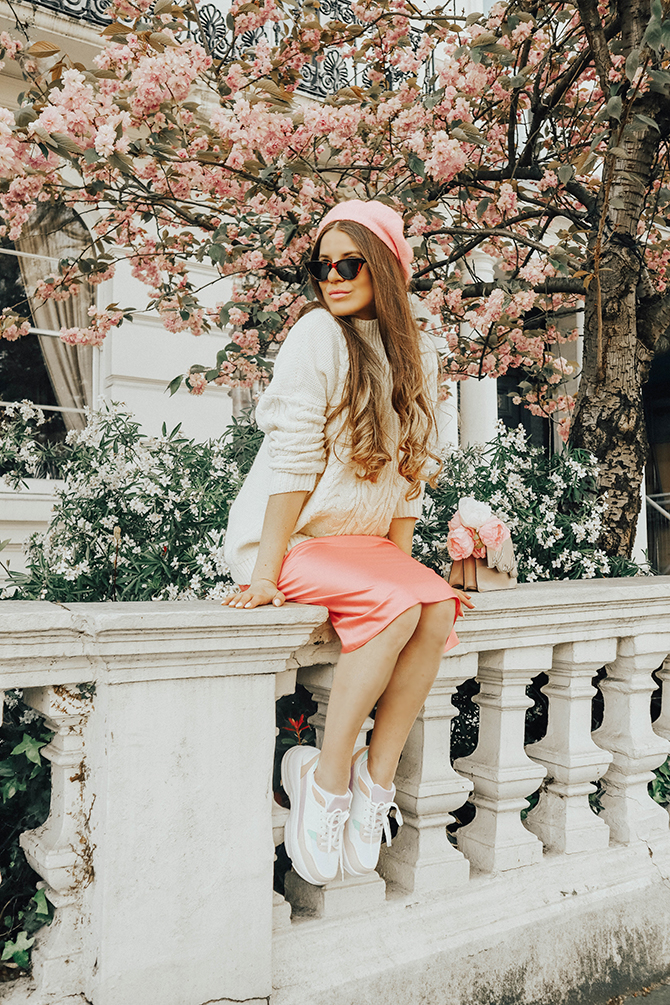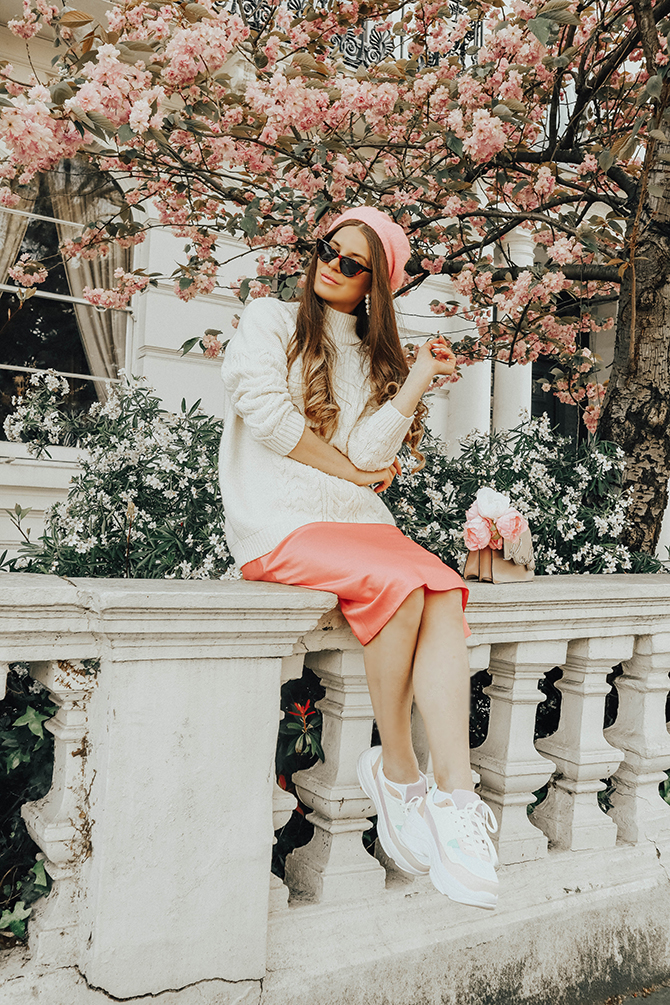 Satin Slip Skirt is a huge trend now however it still gets a lot of doubts and questions about ways to wear it. Is it appropriate to wear it as an outfit at all rather than just at bedtime or underneath the actual skirt/dress? Oh yes girl, slip skirt/dress is more than appropriate to wear during day and night time (and I don't mean bed by saying night time). It will make you feel sensual, feminine and beautiful (just the way you are at all times ;)).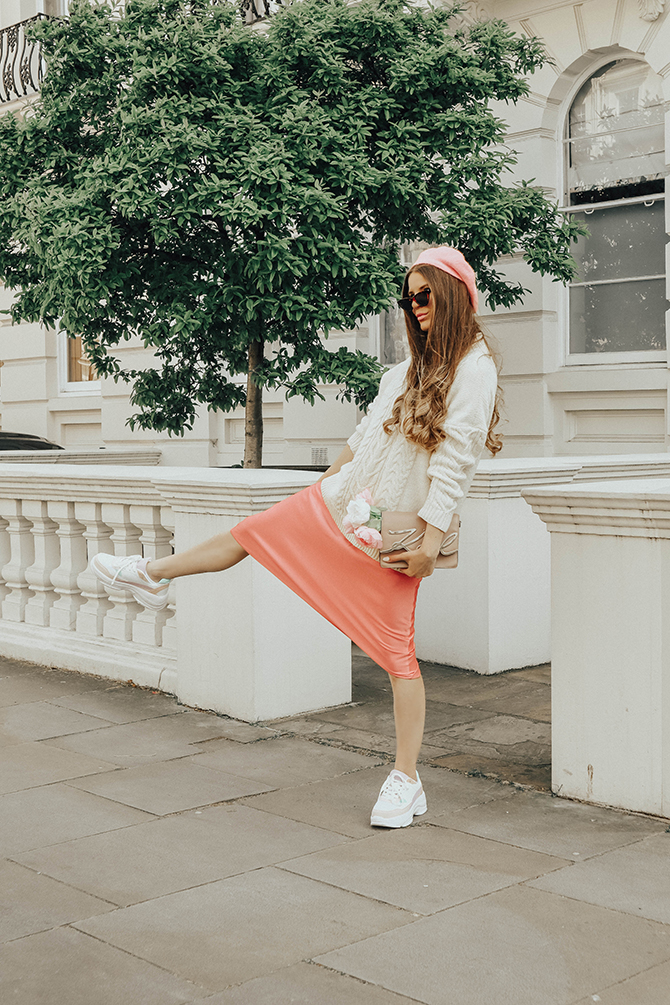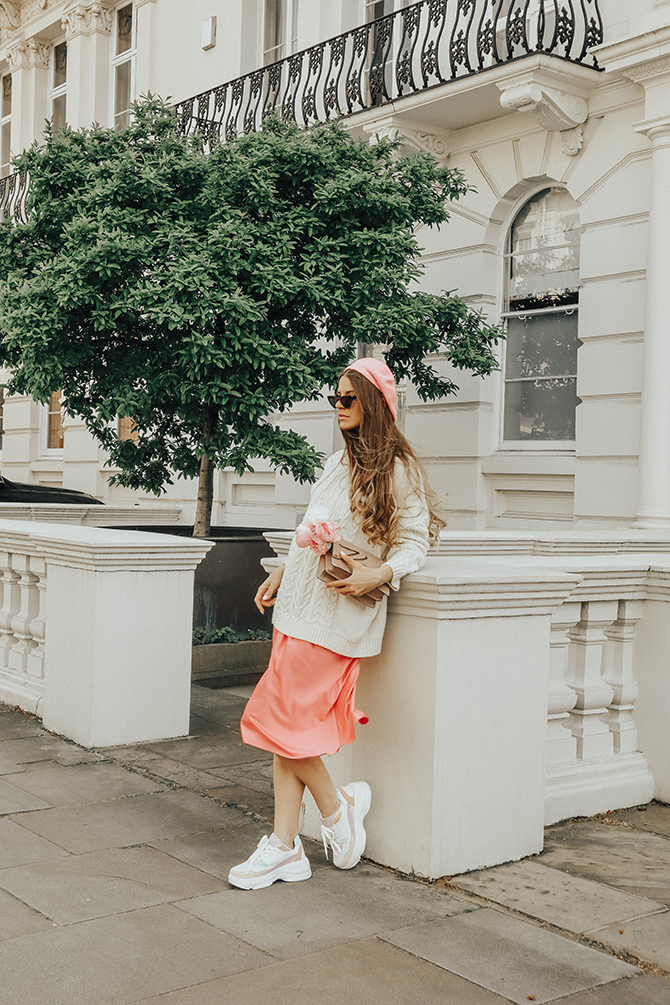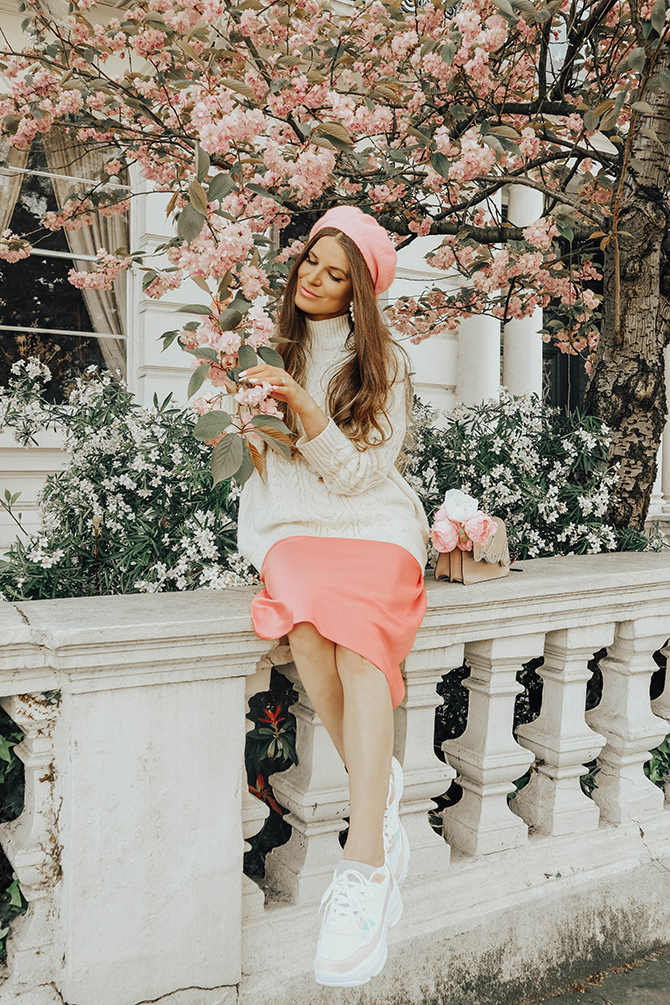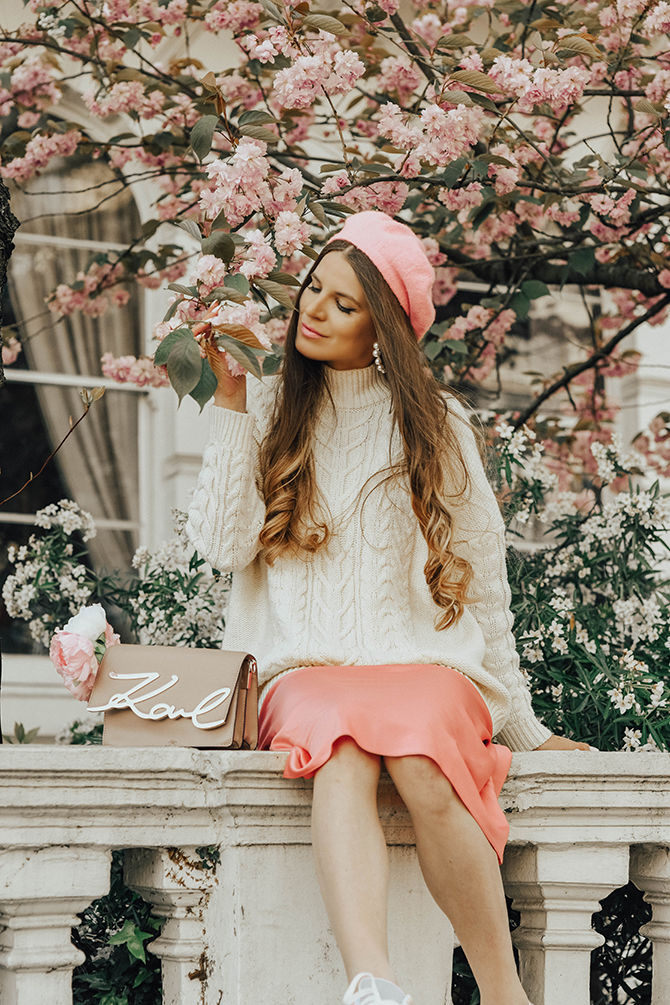 5 Ways to Wear the Satin Slip Skirt:
1. For those chilly days choose an oversized jumper and satin slip skirt, pair it with trendy chunky trainers and you will be the chicest girl on the block.
2. For office wear/ meetings choose elegant blouse, possibly satin as well or sheer/organza/cotton/silk, pair it with high heel court shoes and you are ready to impress your boss.
3. For a laid back look choose a t-shirt with a slip skirt and trainers, slides or buckled/studded ankle boots.
4. For those hot summer days pair slip skirt with a cami top and strap heel sandals.
5. Let's not forget that slip skirt is great for winter too, so put on your wool roll neck jumper, over the knee boots, a warm coat and you are sorted for cold weather too.
Just before you go, a little tip to hide your bumps and lumps, don't forget to wear control pants. I know they are not the pretiest thing, but with satin slip skirt you might need them ( well at least I do).
Get the Look:
New Look Satin Slip Skirt was £19.99, now £9
New Look Chunky Trainers was £25.99, now £10
New Look White Jumper (sold out, similar) was £27.99, now £10
New Look Cat Eye Sunglasses £7.99
Karl Lagerfeld Bag £275
*This post includes gifted items, however, all views and pictures are my own.