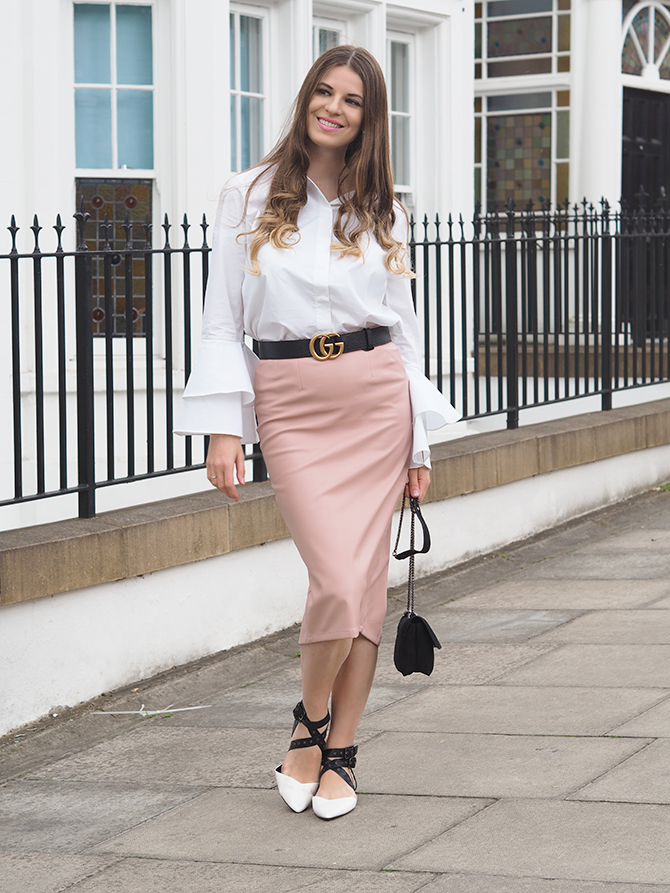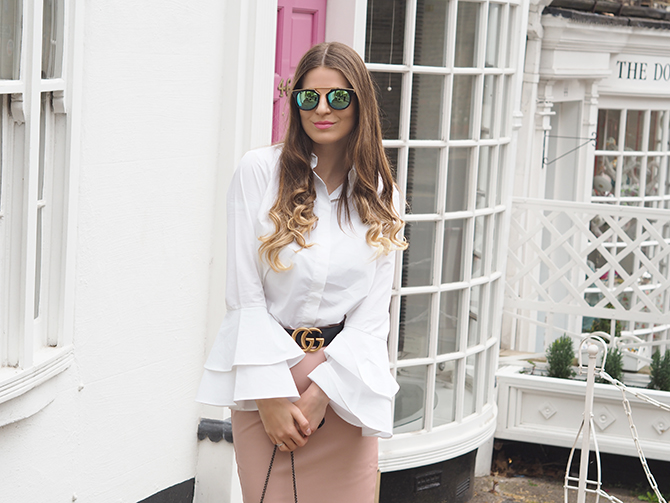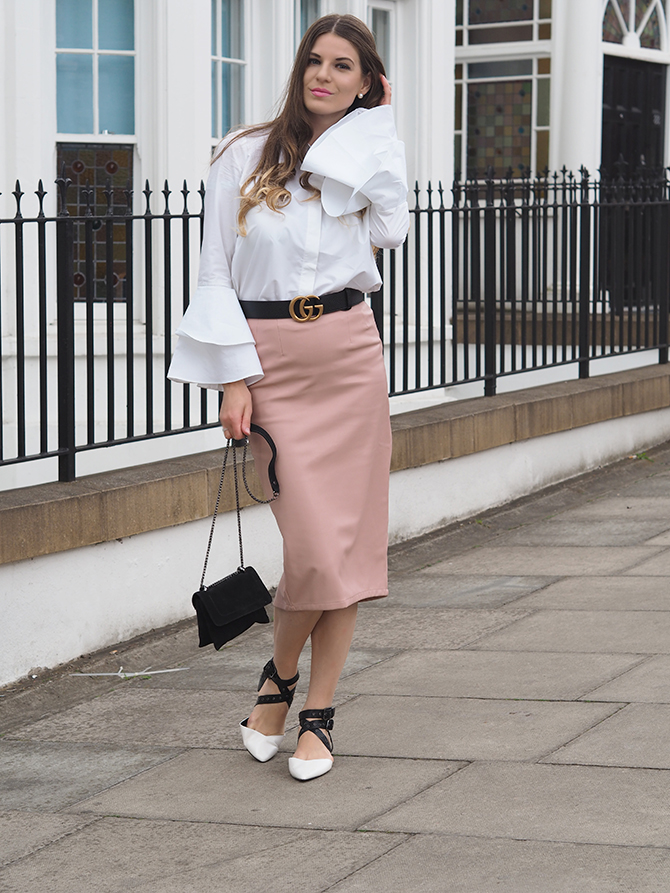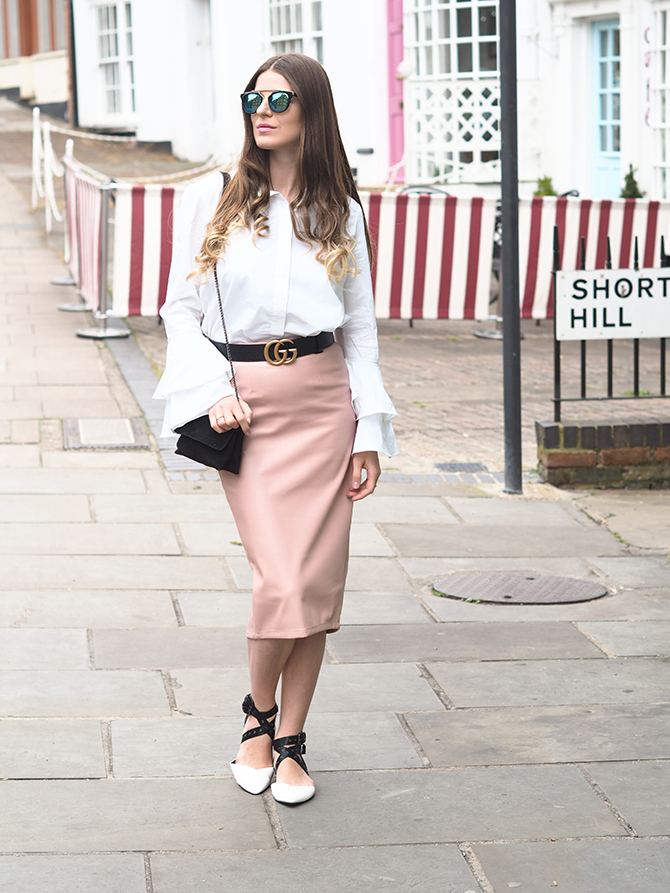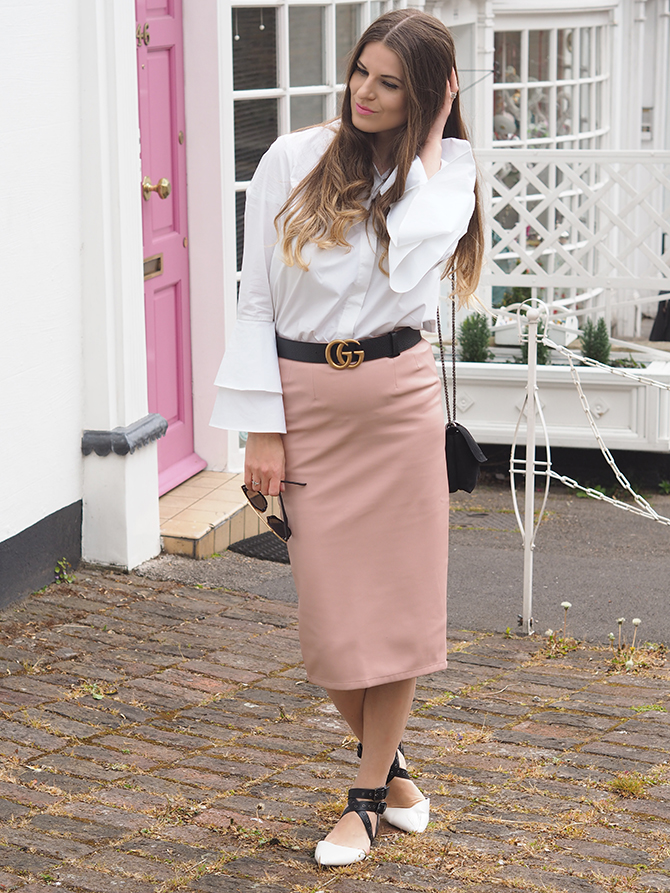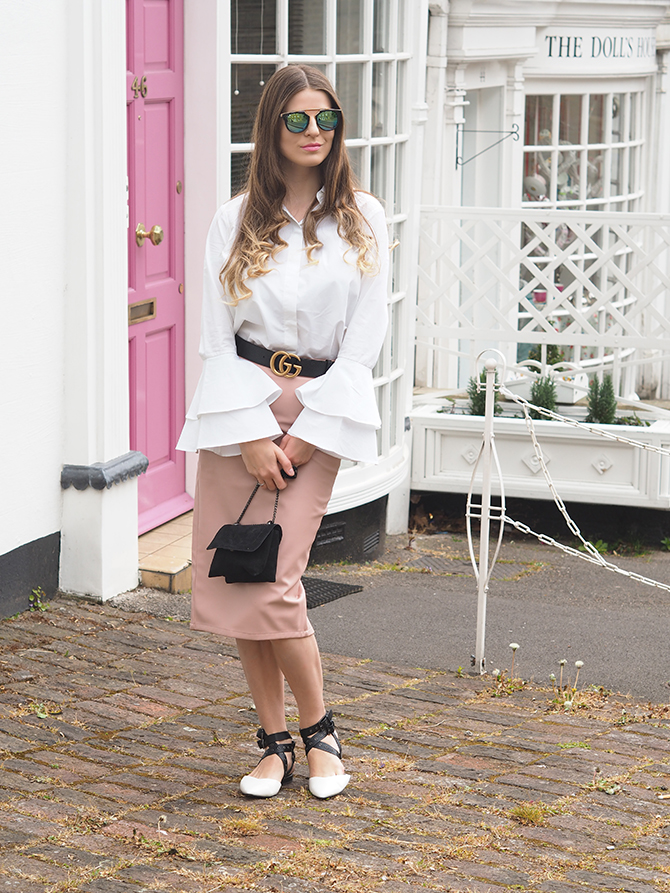 Next Ruffle Sleeve Shirt was on my must have list as soon as I saw them advertised. And guess what they were sold out instantly, so I had no luck buying them straight away but lucky enough I've got them on sale at last. Total bargain at £14. I should have more than one piece as it's such a versatile shirt. Can be worn basically with everything and everywhere. From shopping day with girls to office wear, from day out to night out. This time I styled them with pink leather skirt (sorry for my sticking out belly, just less than two months passed after I gave a birth) and of course I accessorised it with my new beloved GUCCI Marmont Belt and mini leather bag.
Get the Look:
Ruffle Sleeve Shirt £14
Mini Leather Bag £26
Ankle Wrap Point Shoes £35
Gucci Marmont Belt £240
BTW guys, Fashion Addicted just announced a competition to win £100 worth MISSGUIDED voucher, it takes just few seconds and you can enjoy shopping spree, check it here.