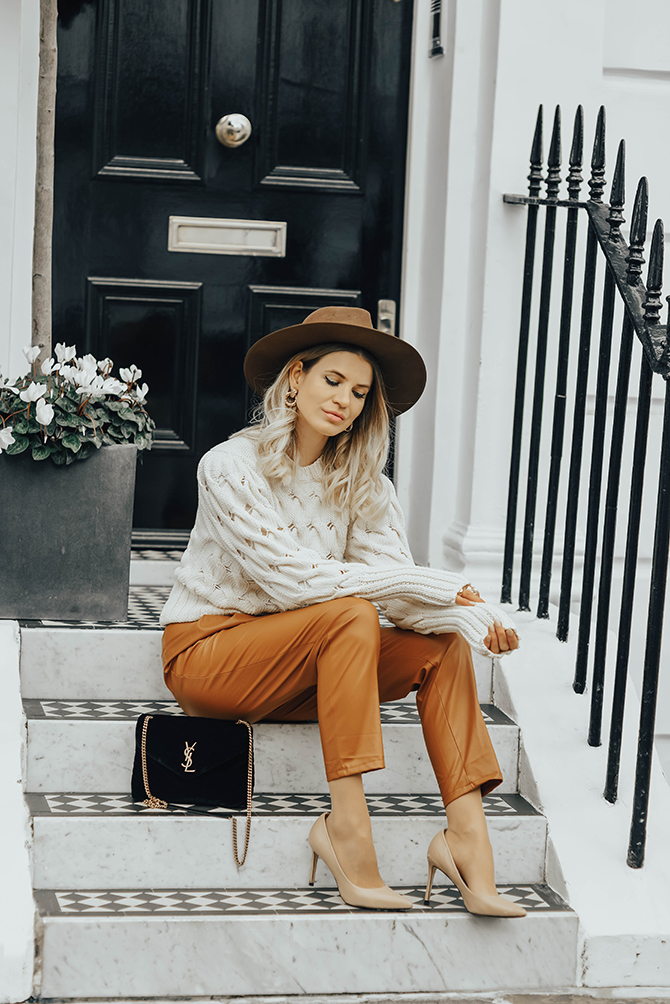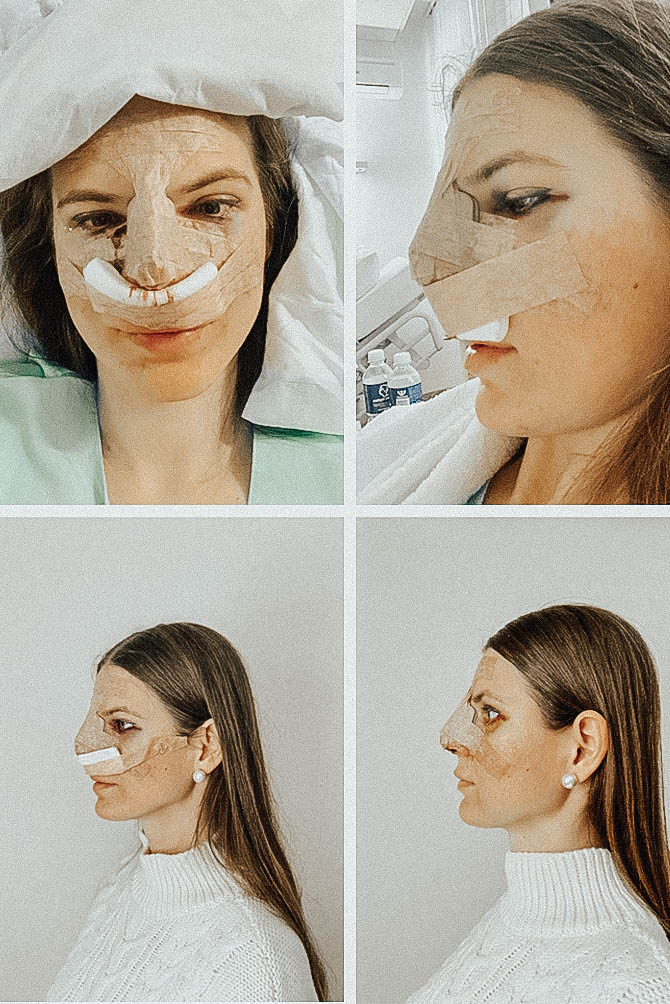 It's been nearly a year since I did my nose job (Rhinoplasty) and I would like to share with you everything you need to know about nose job.
Ok, let's start with the question of why? Well, since my teenage years I didn't like my profile because of the nose, I would never take a picture from side and if anyone did I would ask to delete it straight away. And unfortunately, that feeling has never gone. My nose was absolutely fine looking from the front and that's why many of you were questioning why I decided to do the nose job. Well, because if you scroll down through my Instagram or blog pictures you won't find even one profile picture and the reason is my nose. To be honest when I wanted to show you before I couldn't find any pictures apart from the one I took a few hours before surgery.
But that's enough about why let's begin the serious talk.
Surgery: Where and Who. I did my surgery in Lithuania at Grozio Chirurgija clinic and my surgeon was Kestutis Maslauskas. Why I chose him? I wanted this surgery for so long and 5-6 years ago I read lots of reviews about nose surgeons and most of the girls who did their surgeries were unhappy. I was scared to get my nose even worse so I somehow have hidden thoughts about the surgery but of course, never forgot them. And just before my final decision, I joined the Facebook group where girls talked about surgeries and many of them praised this doctor. And that was it, I knew I could trust him and this was the time.
Booking and consultation
As I live in London and the clinic was in Lithuania, I agreed on everything via emails, I booked consultation and day of surgery. On arrival at the consultation, the doctor asked me if I really want the surgery, he said that nothing really gonna change. Just for a tiny second, I doubted, but then I came back to the reality that this is what I wanted for 15 years, so my answer was yes. I think it's a standard procedure to check how badly you want and if you are ready psychologically. And then the doctor took pictures from the side and front and photoshopped how my nose will look. Omg, I nearly cried, I loved it so much! I couldn't wait for it. So after the consultation, the nurse took a blood sample and the next day my surgery was planned.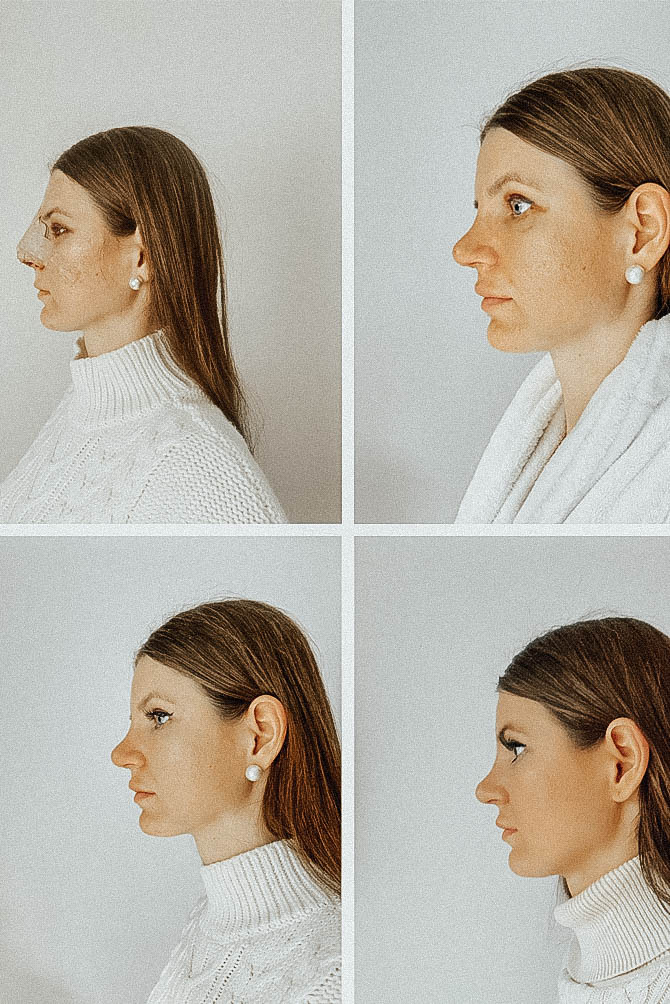 Day of surgery: at least 6 hours of no food. Well, that was a huge challenge for me as I am not used to doing such long gaps between food, but I somehow survived. I showed up at the clinic as I am, I didn't need to take anything as everything was provided by the clinic. First I was escorted to my room and asked to change, then Anesthesiologist came, asked a few questions about my general health, if I do not use drugs, alcohol, etc and checked my throat. You might ask why, well I did too. During surgery, it's not possible to breathe through the nose so pipes will be placed in the throat and all the breathing will go through them. A bit scary. But to be honest I never did feel anything so don't worry about it.
After anesthesiologist visit, the doctor came, took some more pictures, did drawings on the nose and then I was seen by a nurse who gave me magical liquid lol (she called it champagne). After it, I was so relaxed and wasn't afraid of surgery whatsoever. I was escorted to the theatre and in a minute I was deeply asleep.
After Surgery. I woke up in my clinic room after surgery, all badly bruised and bandages placed all over my face, (also very hungry :)). I couldn't breathe through the nose and blood was flowing. It wasn't the most pleasant experience, but not something you think about after seeing your new nose lol. I was able to eat after a few hours and it was so good (damn I didn't eat all day :)). The first night was the worst, even though I was given a night pill to sleep, I couldn't sleep at all. I was exhausted. The next morning bandages were removed from my nose, it was rather unpleasant but very quick, less than a minute, so don't be put off by all these stories that it's painful and gross and etc. The best thing about the surgery is that there is no pain whatsoever!
So after wool tampons were removed from my nose I could go home. I was provided with some nose drops and anti-inflammation medicine. A few more days the blood was leaking and was quite unpleasant, but day by day it got better.
In regards to bruises, I experienced pretty bad ones, it took a while to get rid of them and I think Arnicare helped me (similar medicine in Lithuania is Traumeel).
After 7 days threads were removed, it was quite quick although a bit unpleasant, but nothing to worry too much.
It was time for me to fly back home to London and in three days remove all the dressing myself. However, if you live locally, usually the doctor removes it himself after 10 days post-surgery. I couldn't wait to remove my dressing, not just because I was excited to see my nose but because of dressing irritating my skin so badly.
Result. So finally after ten days, I removed the dressing and I saw my new nose. It was a bit of shock. The first few hours I didn't actually like it but later on, I understood that it's just a big change, the nose is swollen and it will look amazing! And of course next day I was so happy that I couldn't even express my joy.
It's been nearly a year now and I couldn't be happier.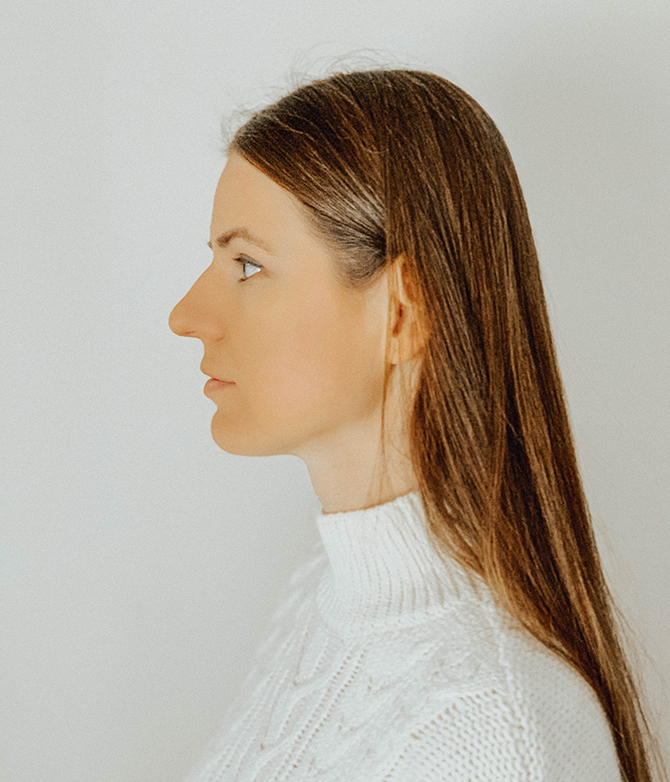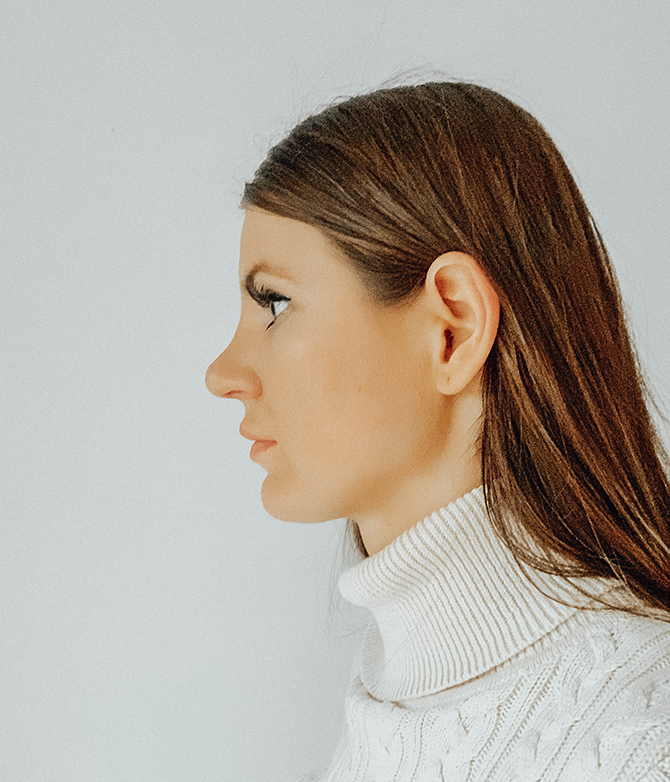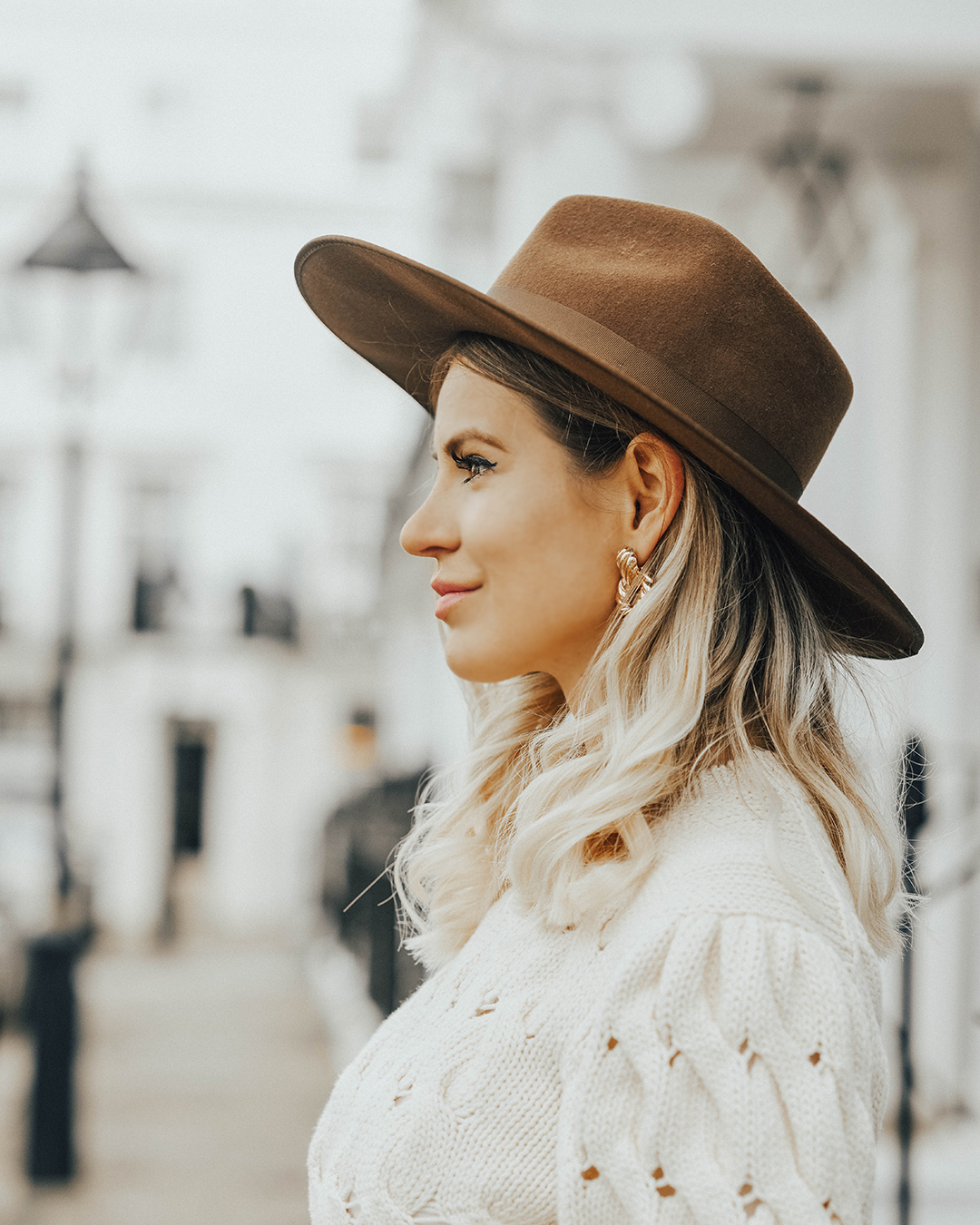 I received lots of questions on my Instagram stories, most of them I have already answered, but here are some more and if you want to ask anything please leave a question in the comment section or ask on Instagram and I will make sure to answer:
– How much did rhinoplasty cost:
2400eur
– What to pack to the clinic?
Nothing, seriously everything was provided by the clinic. Just take your phone and charger, that's it.
-Any medicine to take before and after rhinoplasty?
Nothing before. After surgery nose drops and anti-inflammation medicine were provided by the clinic. I also bought myself Arnicare for bruises and artificial saliva. As the mouth gets extremely dry while all night breathing through the mouth.
-Is it painful?
No pain whatsoever.
-Can you breathe through the nose after rhinoplasty?
No, the first 24 hours wool tampons are inside, so no breathing through the nose, after wool tampons are removed you might if you can, it's very individual, one might breathe through the nose straight after tampons are removed, another might need few weeks or even few months, I personally started to breathe after dressings were removed after more less 10 days, but my breathing switched between nose and mouth for the next couple months.
-When the dressing is taken off and I can finally see my new nose?
After 10 days
-When threads are removed? Is it painful?
After 7 days. A bit but it's a different experience for everyone.
-When can you do makeup after rhinoplasty?
After 10 days, I personally did after 13 days, but it was complicated as skin is pretty bad.
-How long was the rhinoplasty surgery?
1.5 hours
-Do you plan any other surgeries?
No, no plans at all.
How did it change during the year?
There wasn't major changes, to be honest, it just dropped down slightly, it's not as upturned as the first few months but overall I am happy with the final result.
Where can I see how your nose looks now?
If you would like to see how my nose looks day by day, don't forget to follow Fashionbyvaida Instagram and subscribe to newsletter.
All rights reserved. No part of this publication including photos may be reproduced, distributed, or transmitted in any form or by any means without the prior permission of the publisher Vaida.