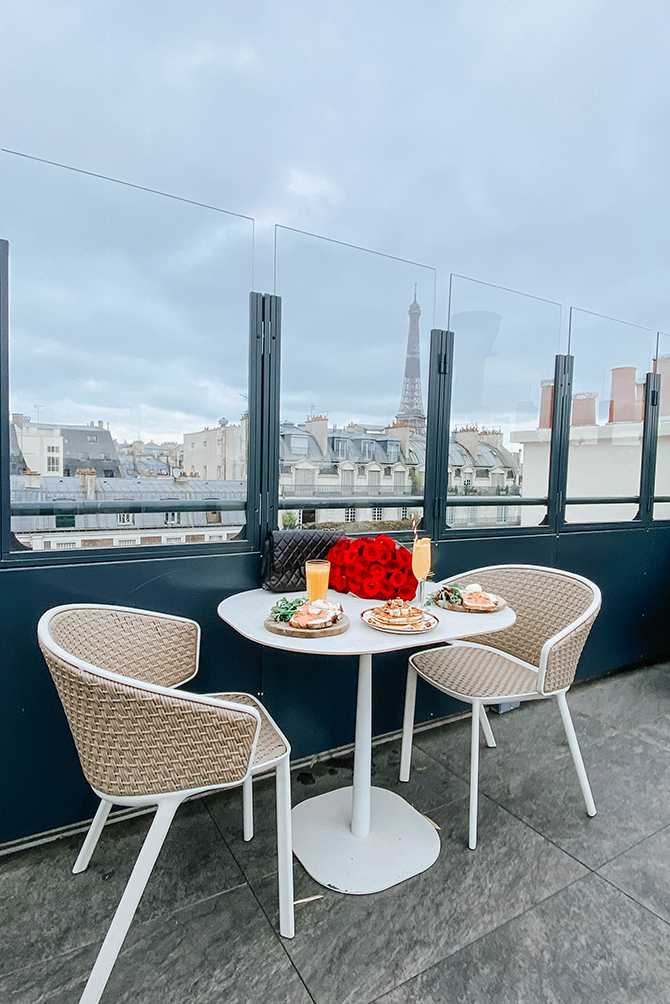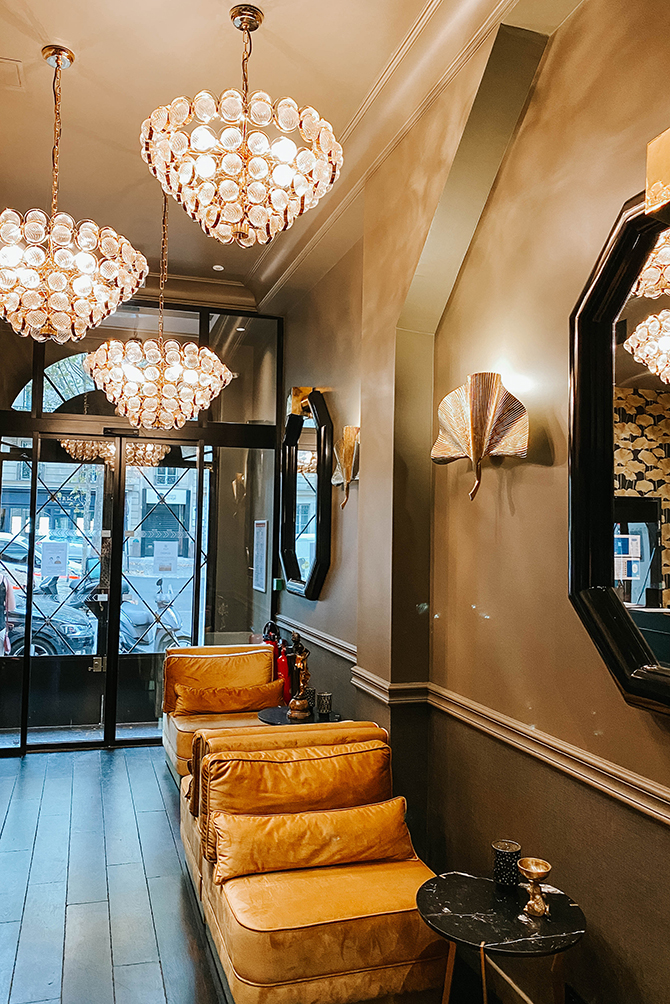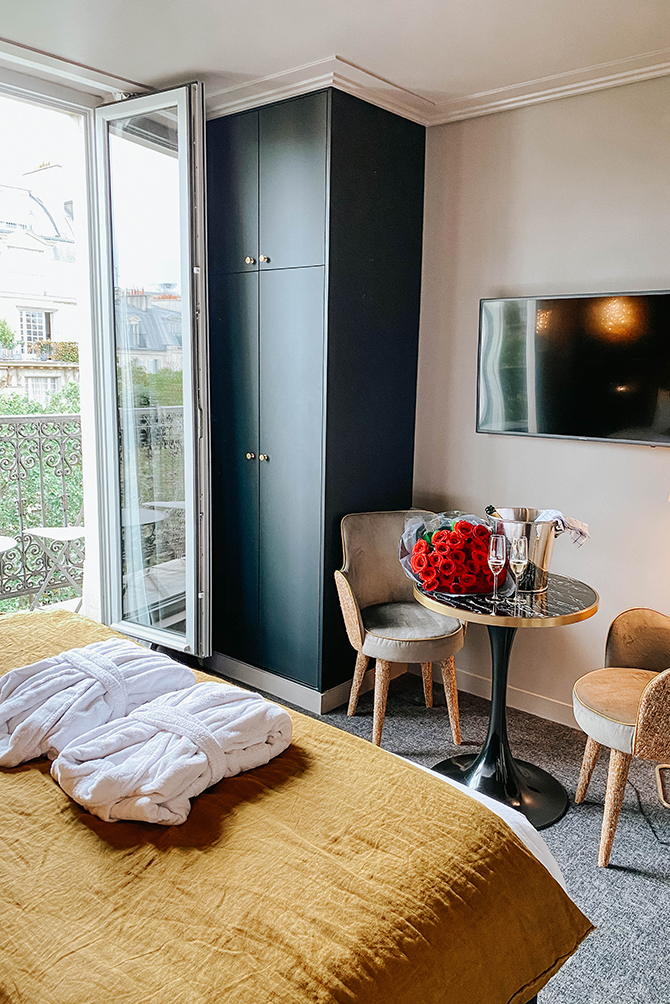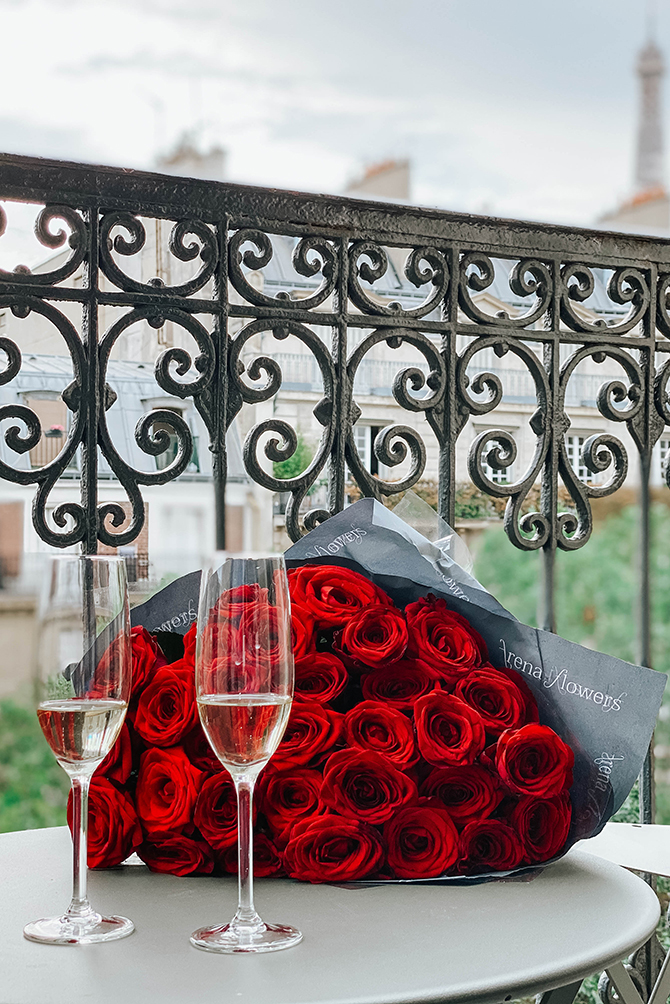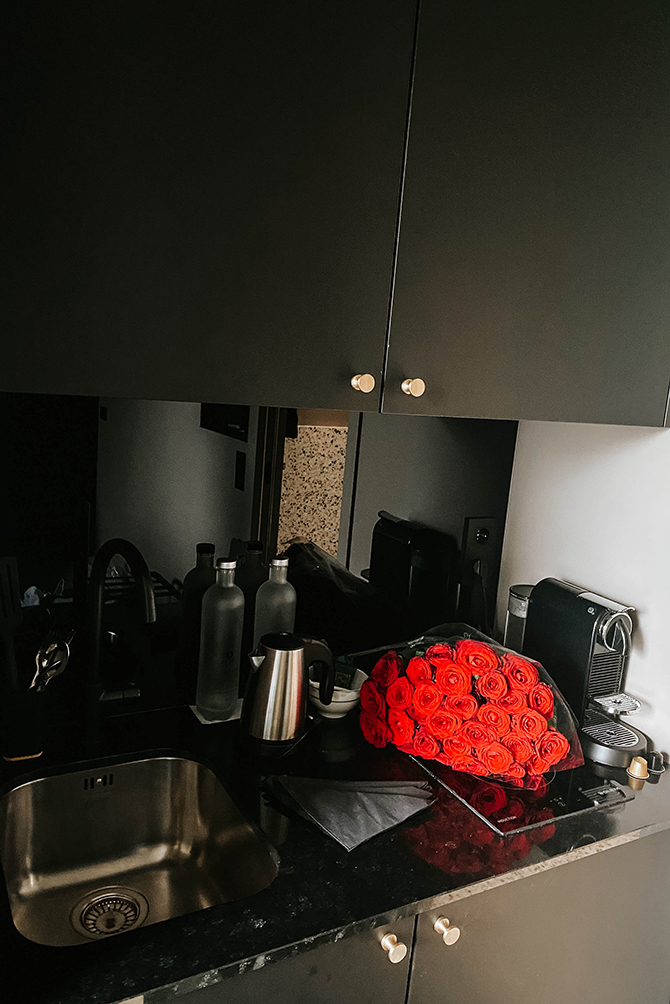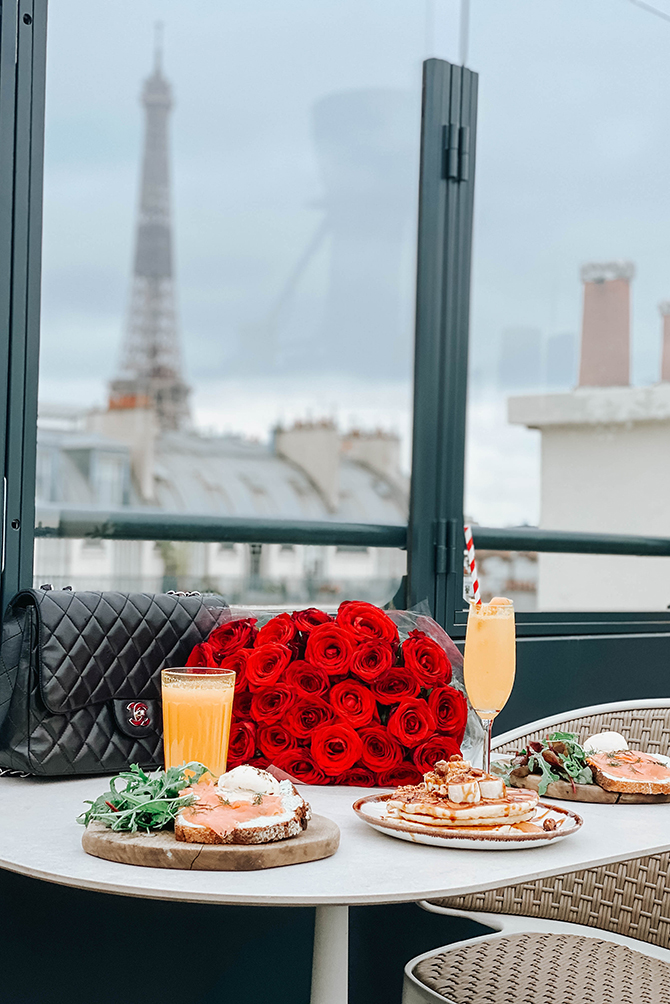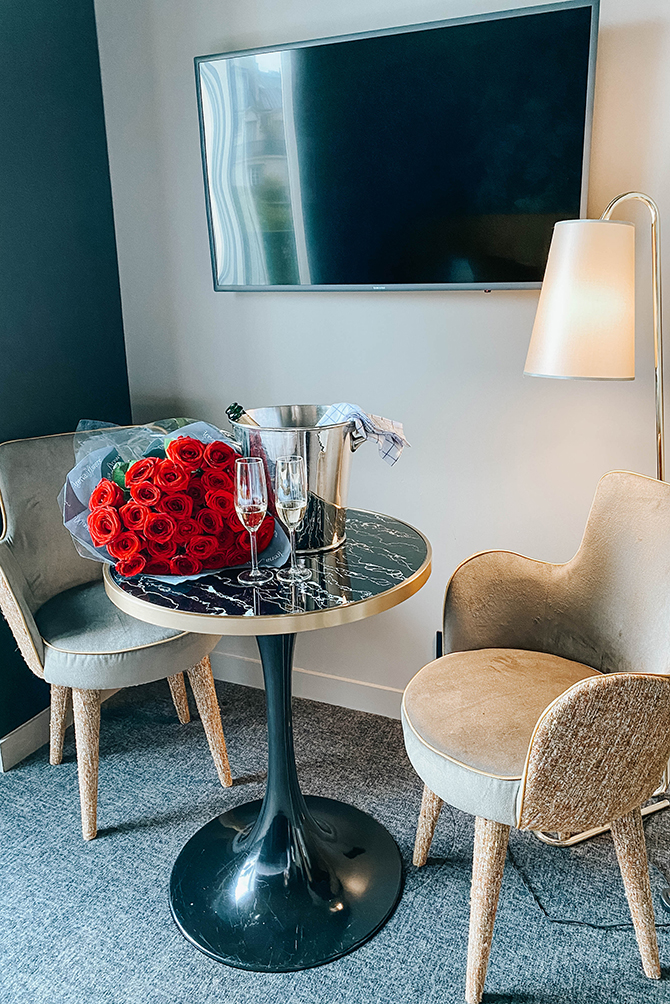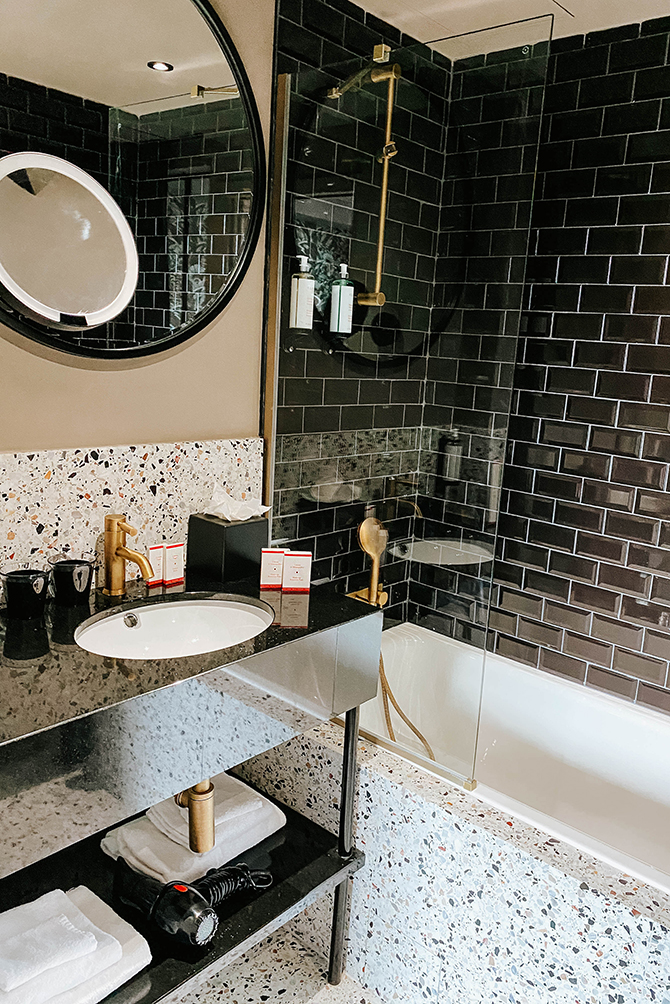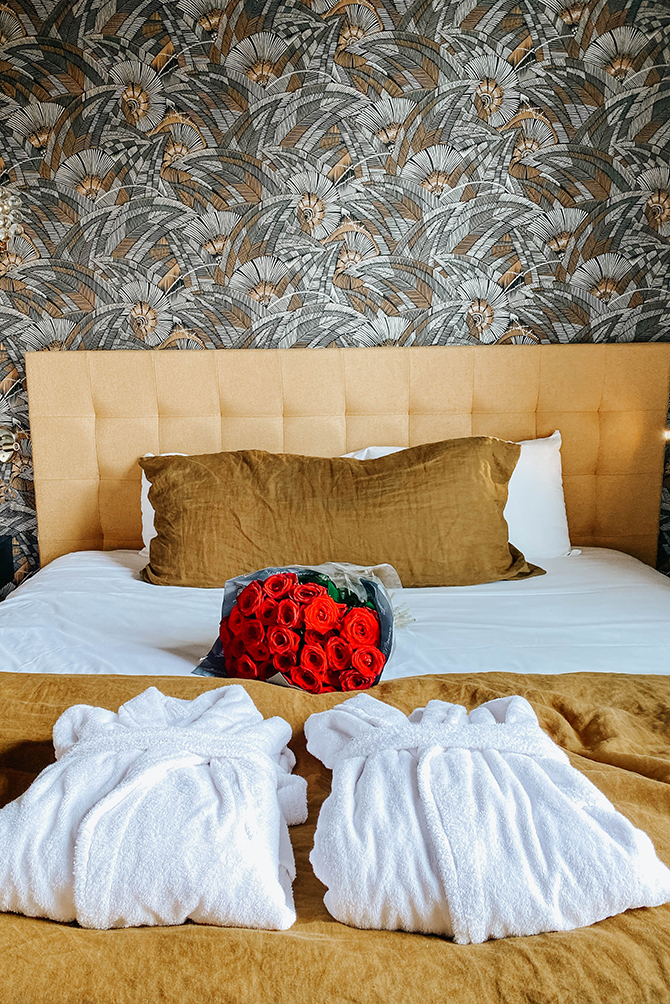 Rayz Eiffel Hotel is right by Eiffel Tower. Just less than 15 minutes walk or 5 minutes with Uber and you are in front of the iconic Eiffel Tower. But you don't need to travel anywhere to enjoy the beauty of Eiffel, it can be seen through the hotel's balcony! Spectacular views will delight your eyes and will make you feel like you are in a Parisian dream. You can fall asleep and wake up with a mesmerizing Eiffel Tower view! And moreover, you can enjoy breakfast on the roof terrace with breathtaking Eiffel Tower views.
Let me tell you a bit more about the hotel. It's a boutique hotel with 25 studios with 7 different types including classic studio, comfort studio, deluxe studio, deluxe balcony studio, deluxe studio with Eiffel Tower view, deluxe studio with a view of Eiffel Tower and balcony, duplex. All rooms are modern and elegant, perfect for a romantic getaway or business trip. Each room has kitchenette: very well equipped with cutlery, plates, coffee machine, etc. So perfectly suitable for those who prefer to make and have food in their own room. The bathroom is modern, well equipped, and has a variety of well known Clarin's products. The hotel also has a working space and a boardroom for up to 12 people in the nearby Rayz Vendome hotel, so it's a perfect destination for business guests too.
And the very best part of this beautiful and modern hotel is the roof terrace. Cozy atmosphere with garden lounge space and most spectacular Eiffel Tower view. Whether to have breakfast, dinner or just enjoy the view you are welcome here from early morning to late at night.
We stayed at deluxe studio with a view of Eiffel Tower and balcony and it was a truly magical experience. Comfortable king-size bed, cozy Parisian balcony with bistro table and chairs, and of course an astonishing view of Eiffel Tower.
Stay at Rayz Eiffel 
*Press Stay sponsored by Rayz Eiffel, however, all views and opinions are my own.