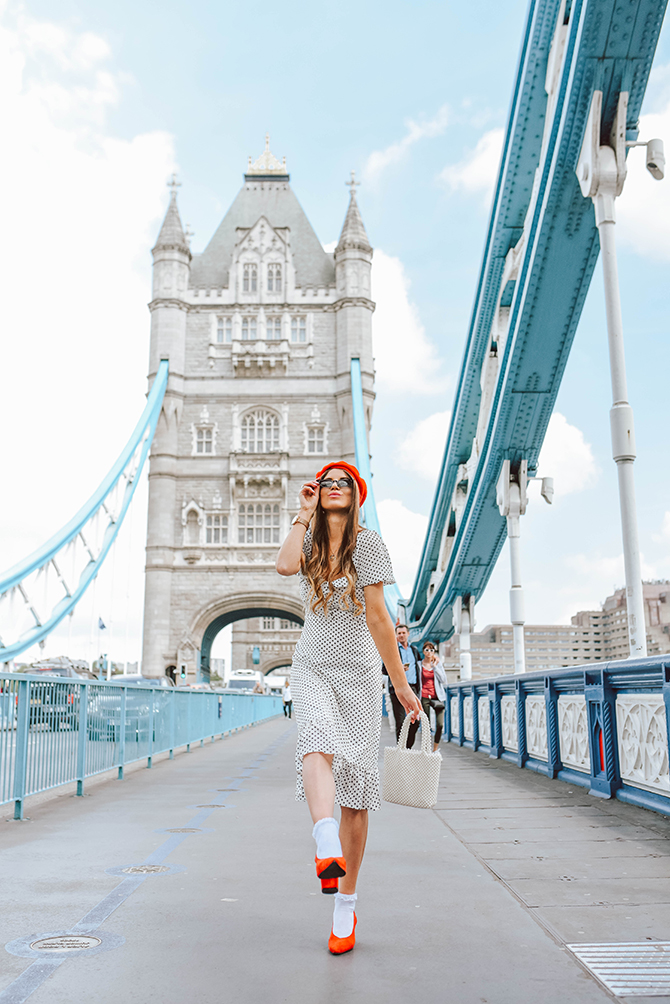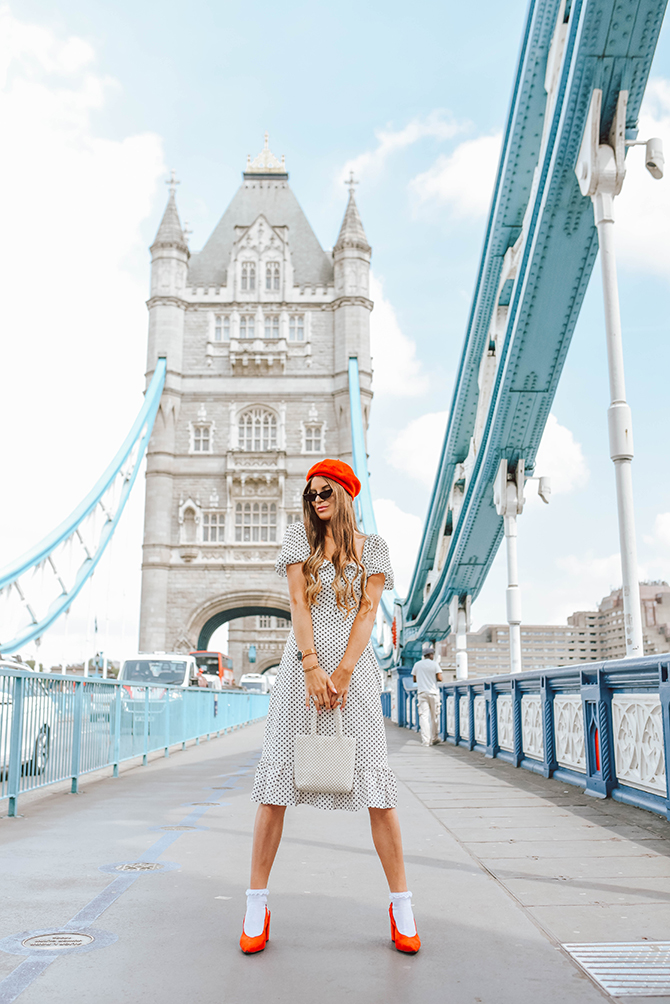 Polka dot dress is a staple piece just like little black dress or shall we say it's a new little black dress. It's so versatile and can be worn on so many different occasions from a beach holiday to BBQ party, from an evening out to a wedding. I owe several polka dot dresses and love them all. I can easily style polka dot dress without much thinking as it's such a staple piece.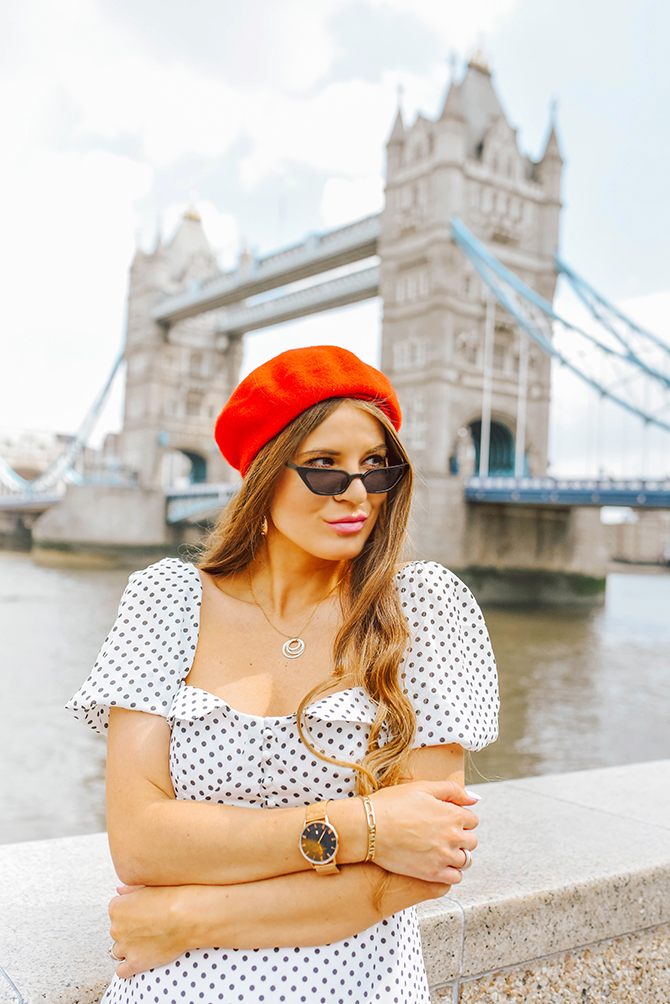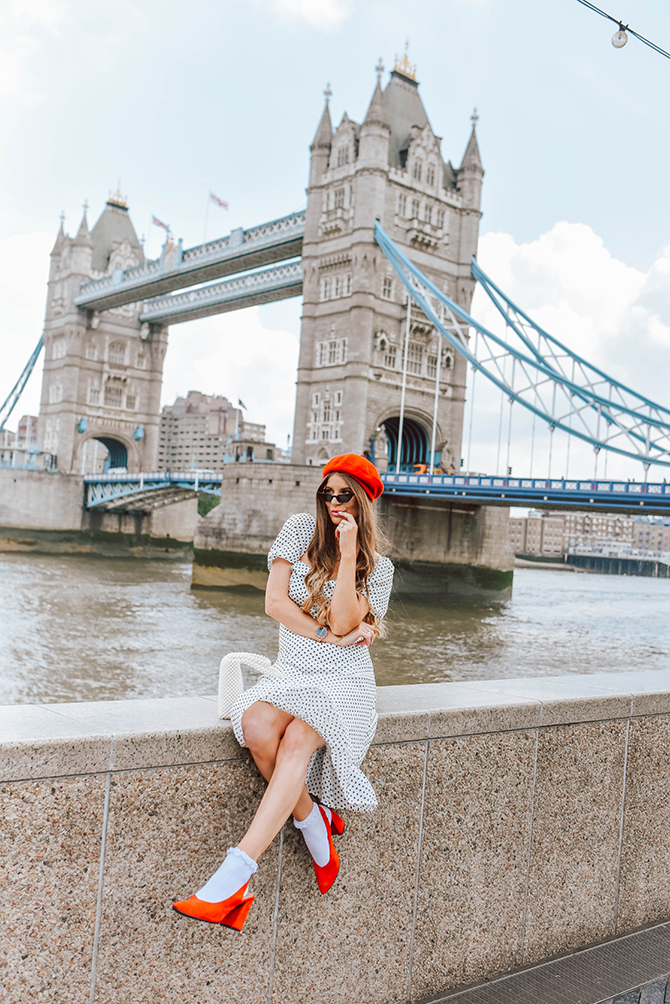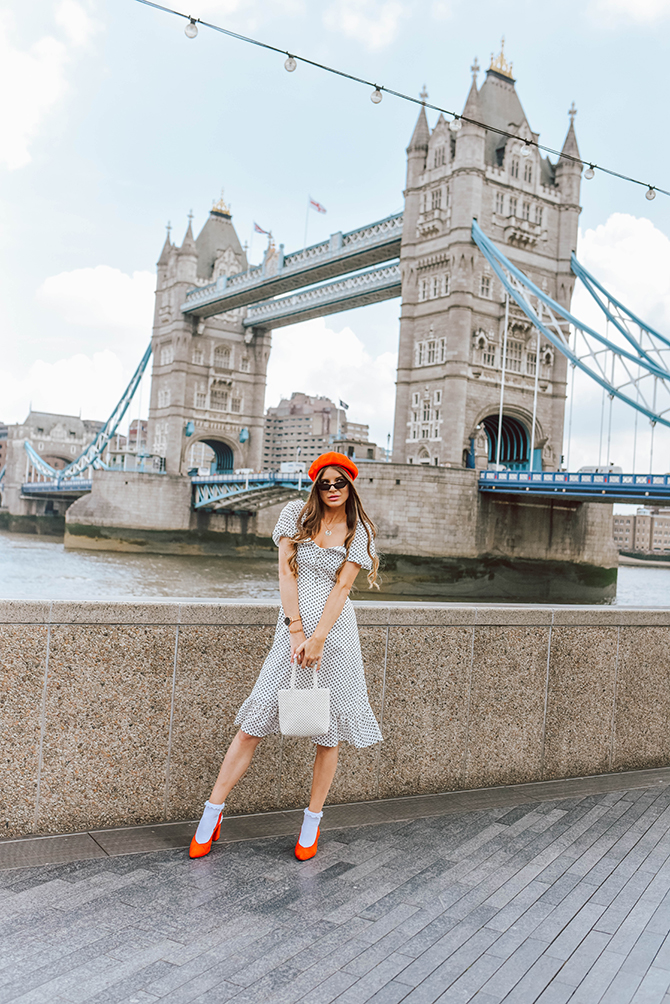 Going through fashion trends over the years polka dot fabric has always been on a trendy list. So you can always be sure to look trendy by owning a polka dot dress.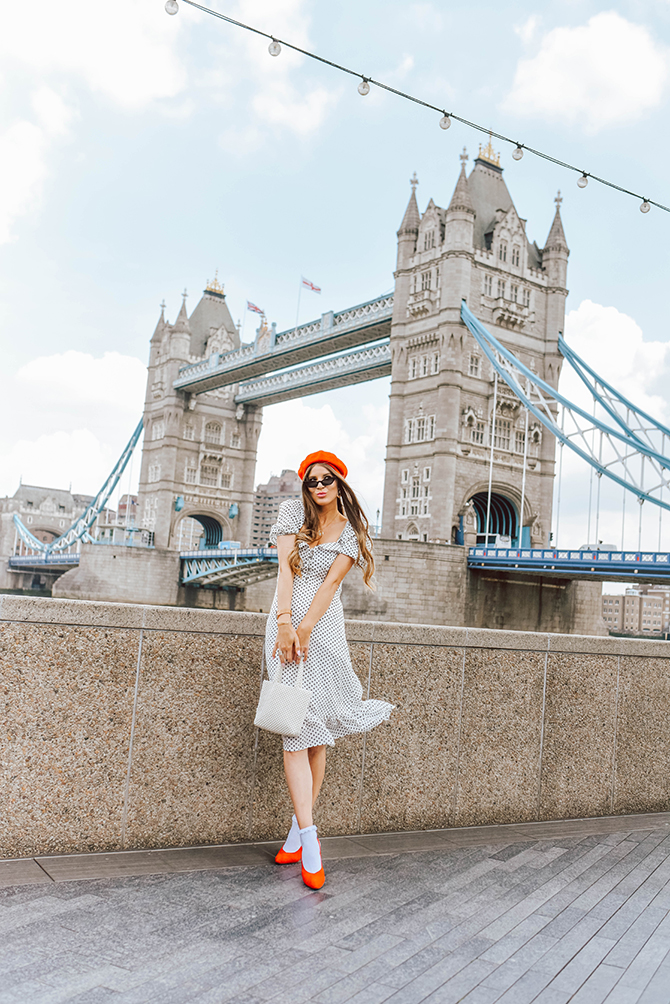 This time I created French chic look by wearing a polka dot dress with a red beret, white frill socks, and red heels. Oh and let's not forget accessories. I really wanted a necklace with my most special people names and I found an amazing company ONecklace which sells personalised jewelry. I chose a necklace with my whole family names: my son's, my husband's and mine. It's a gold plated necklace with ring pendants. You can add as many rings as you want to add your family member's names. I also got a bracelet with my wedding date in roman numerals. It's a great accessory to wear it with a watch or on its own.
I wore this gorgeous polka dot dress and ONecklace accessories on a lovely occasion: to celebrate my husband's and my birthday. We stayed at amazing K West Hotel & Spa and we had a great time. A little break from everyday routine was exactly what we needed. Spa facilities were beyond good, from hydrotherapy pool to the first London's Snow Paradise. Our executive double room was really big and the bed was super comfy. Oh and let's not forget super yummy breakfast. One of the best I've ever had in a hotel!
Get the Look:
Polka Dot Dress £25
White Frill Socks £4
Red Slingback Shoes (sold out, similar) £29.99
Personalised Necklace from £31
Personalised Bracelet from £47
Red Beret £8.99
*This article includes gifted items and experiences, however, all views and pictures are my own.