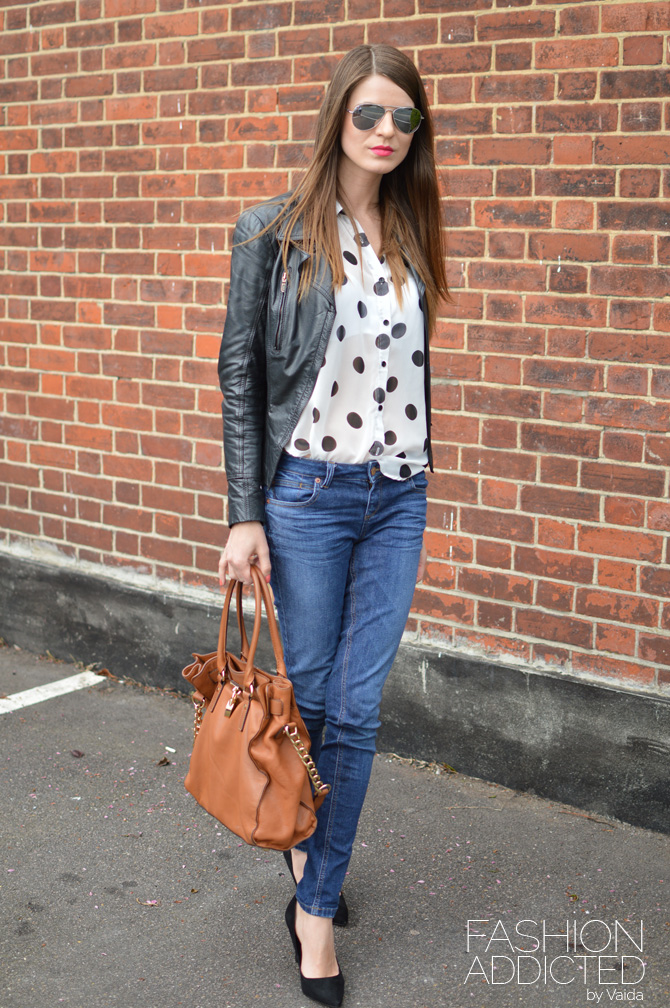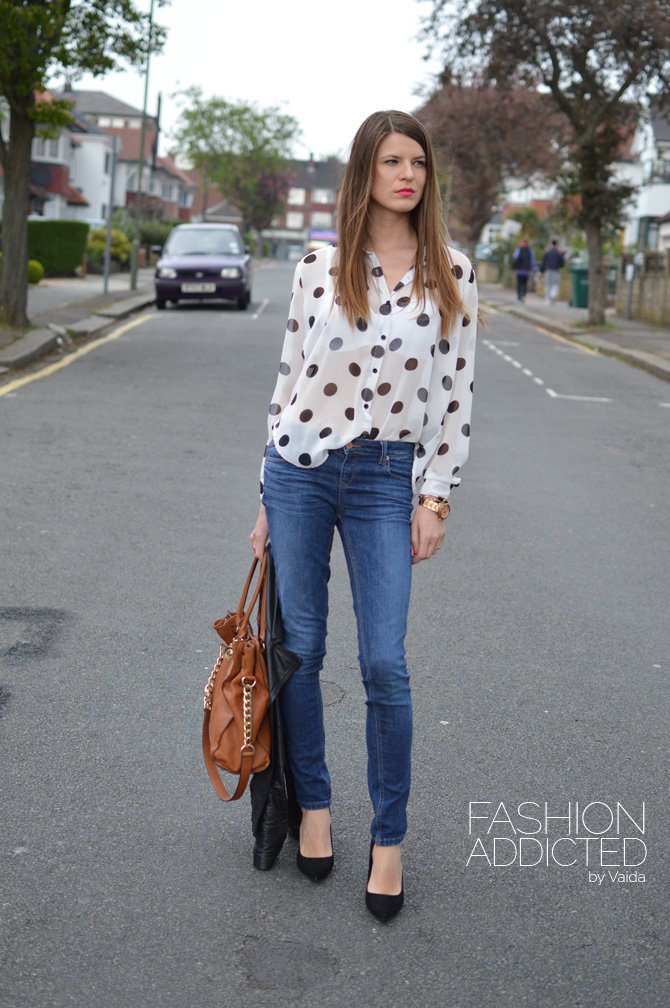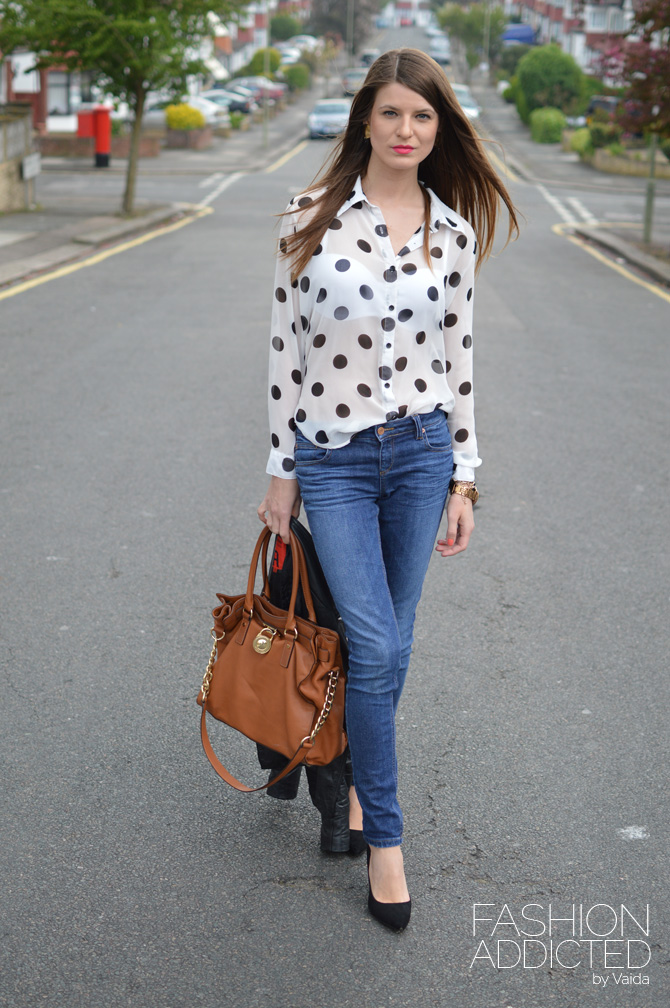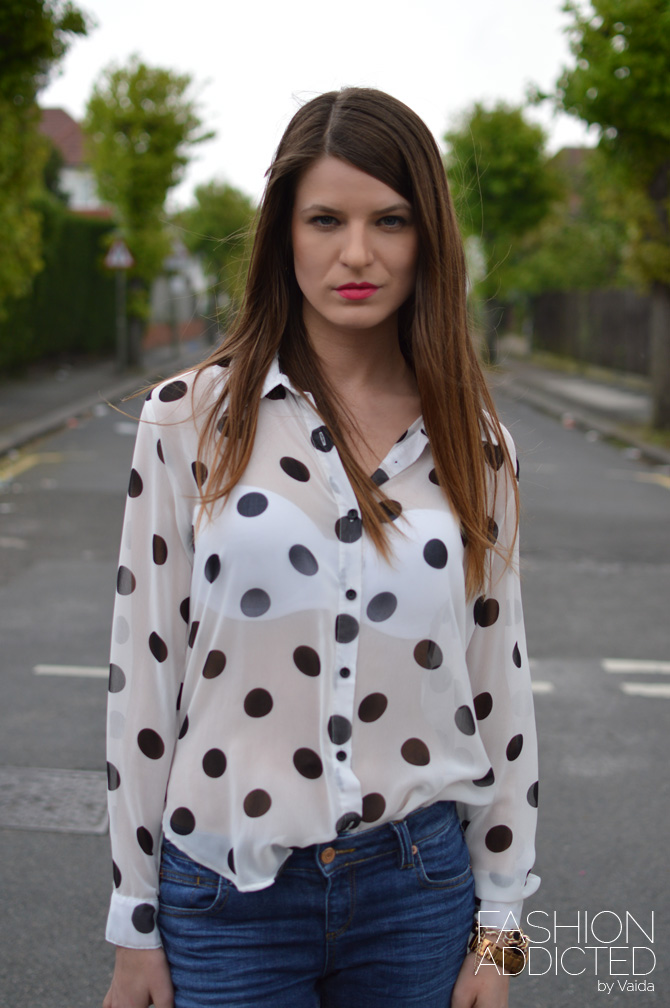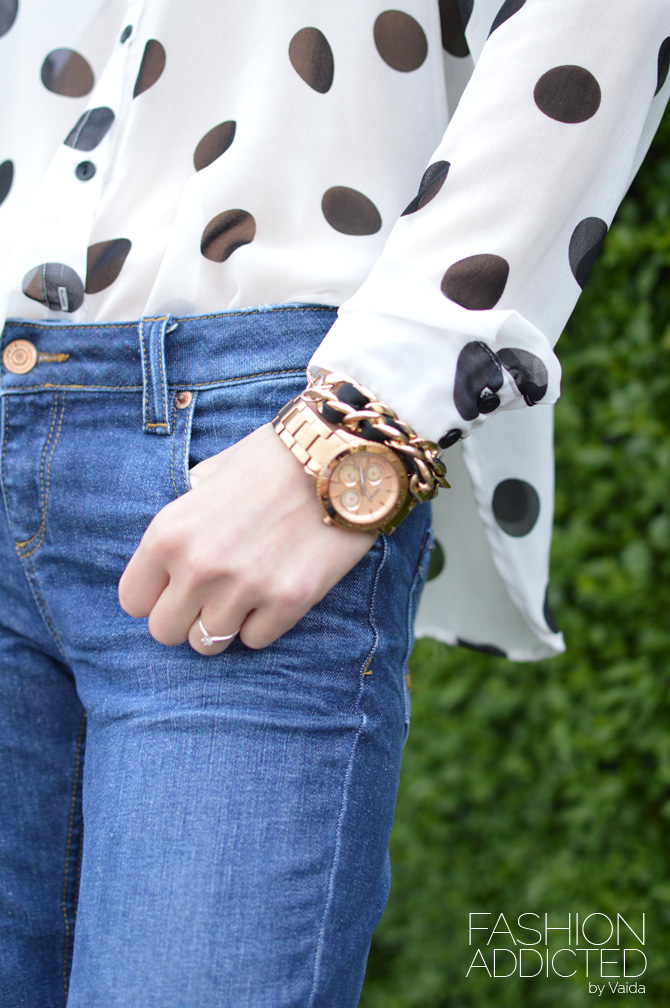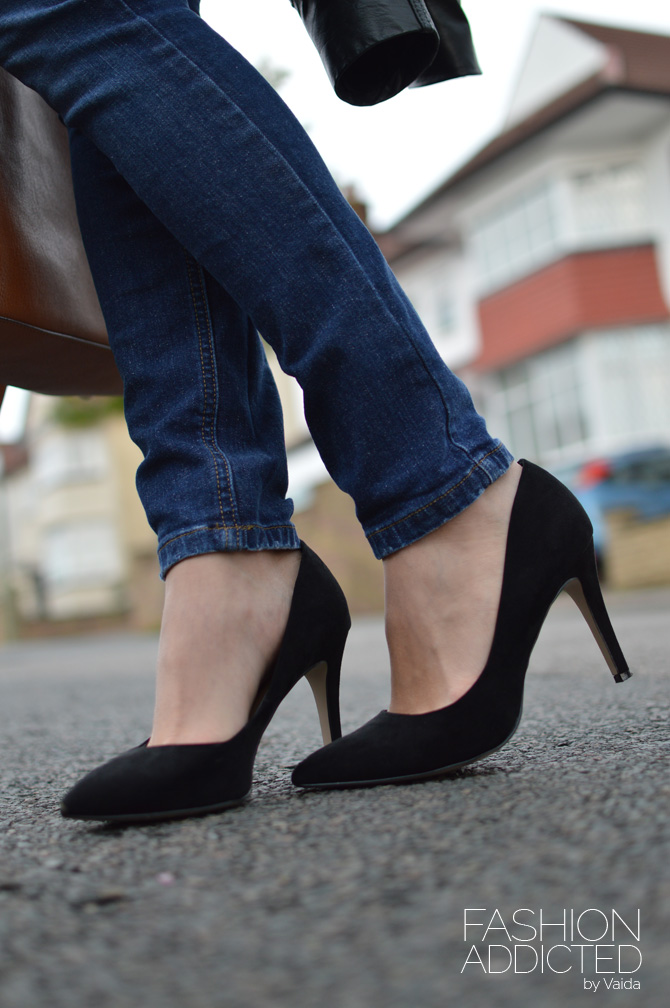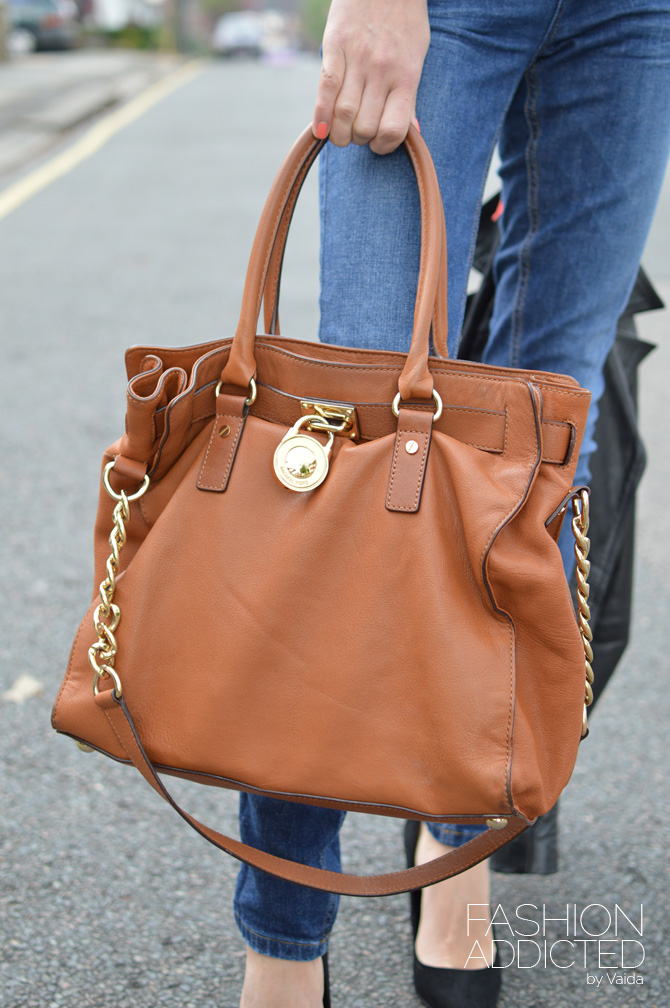 Hello all.
Polka dots. I am so in love with them. I think everyone needs to have at least one item in a polka dot.
Today I put on cute polka dot blouse with an oversized fit and button up front. I paired it with some blue denim jeans, grabbed my Michael Kors Hamilton Large Tote bag, put on ASOS SPRING BREAK Heels and off to a meeting.
Polka dot blouse can be easily worn not just with jeans, but pencil skirts, under jumpers or layered over a dress as well. Have a go!