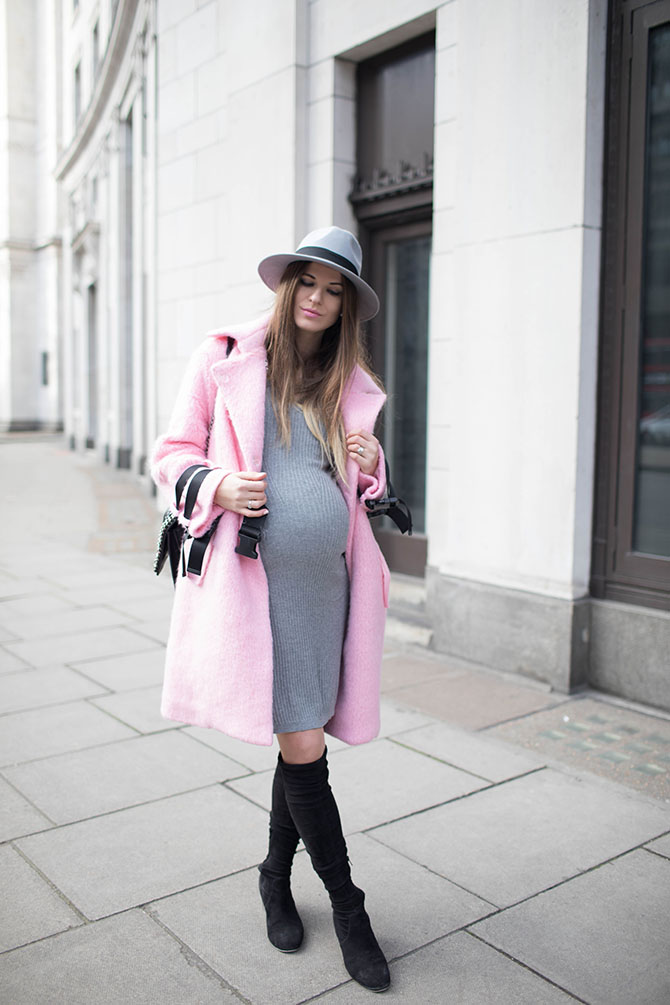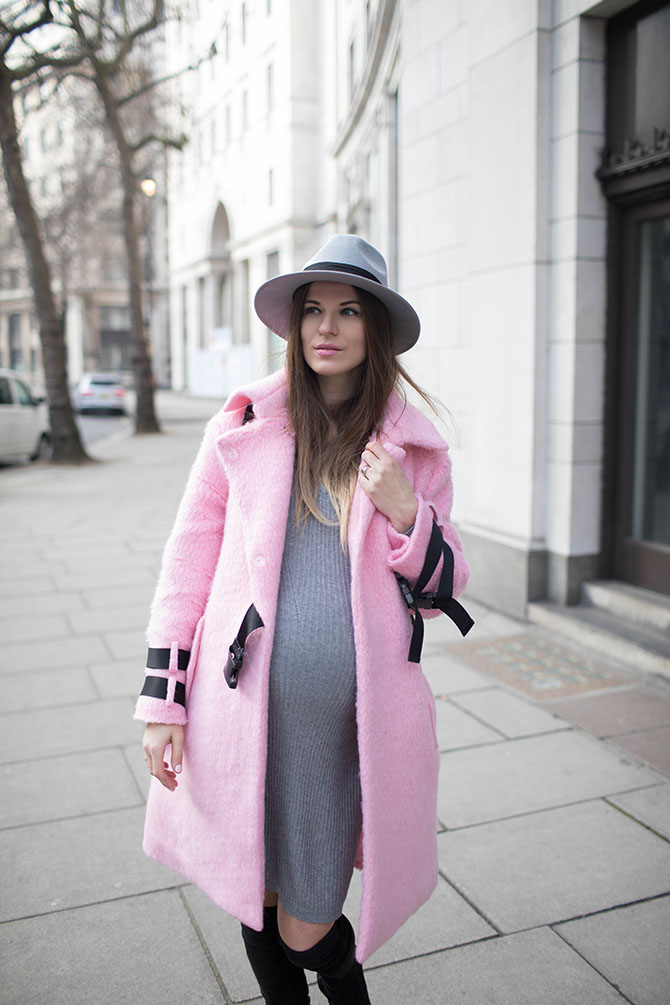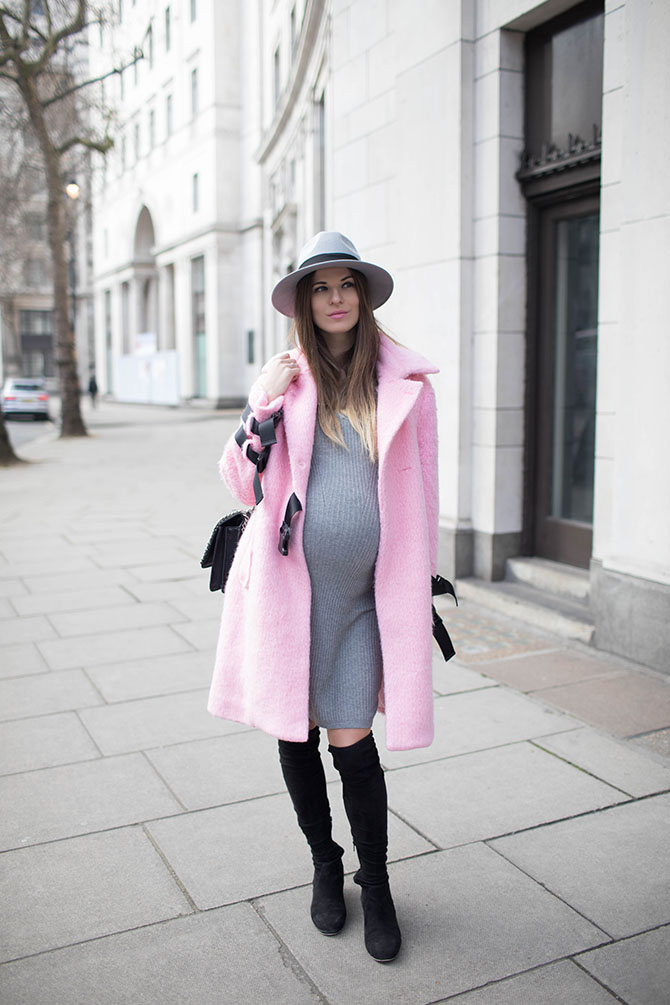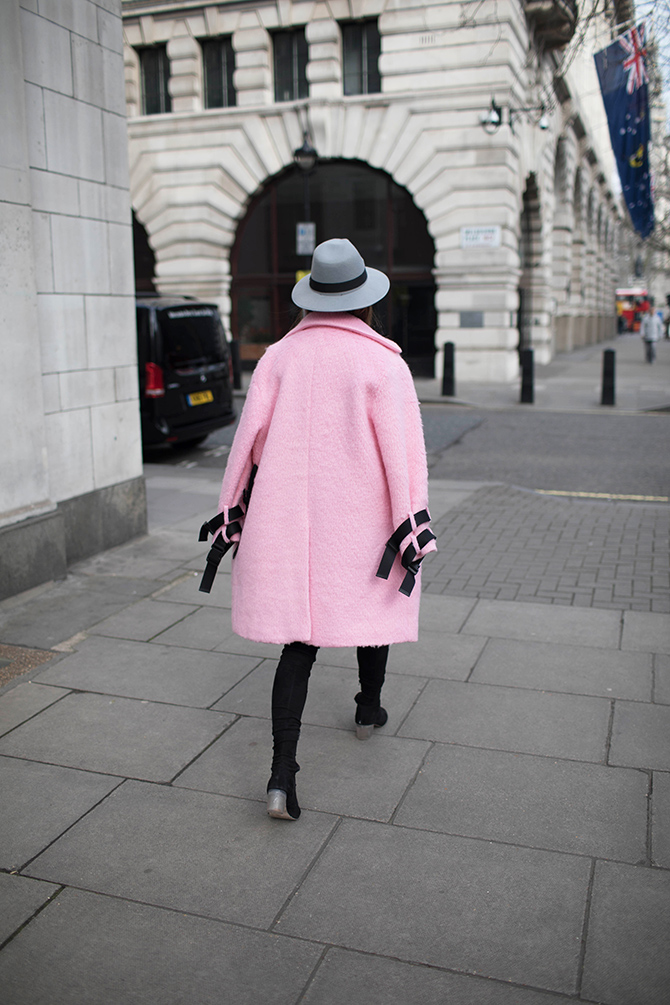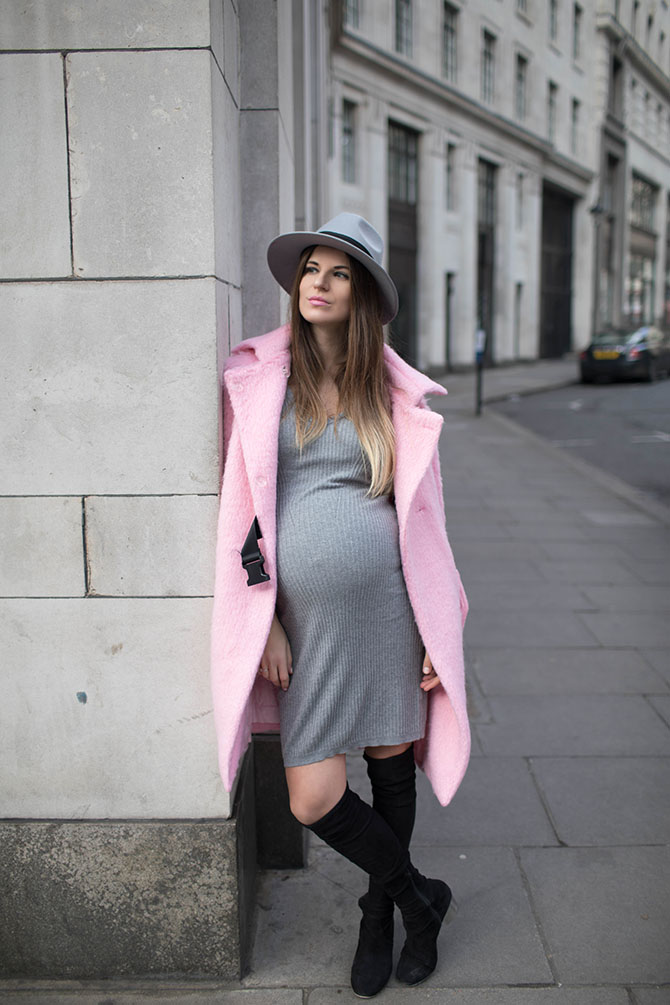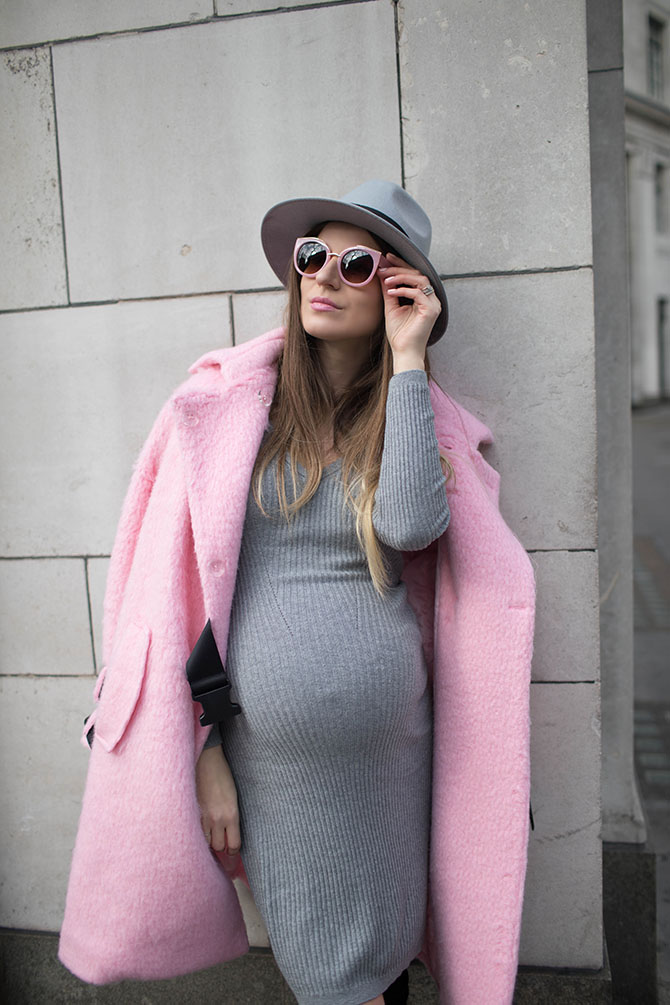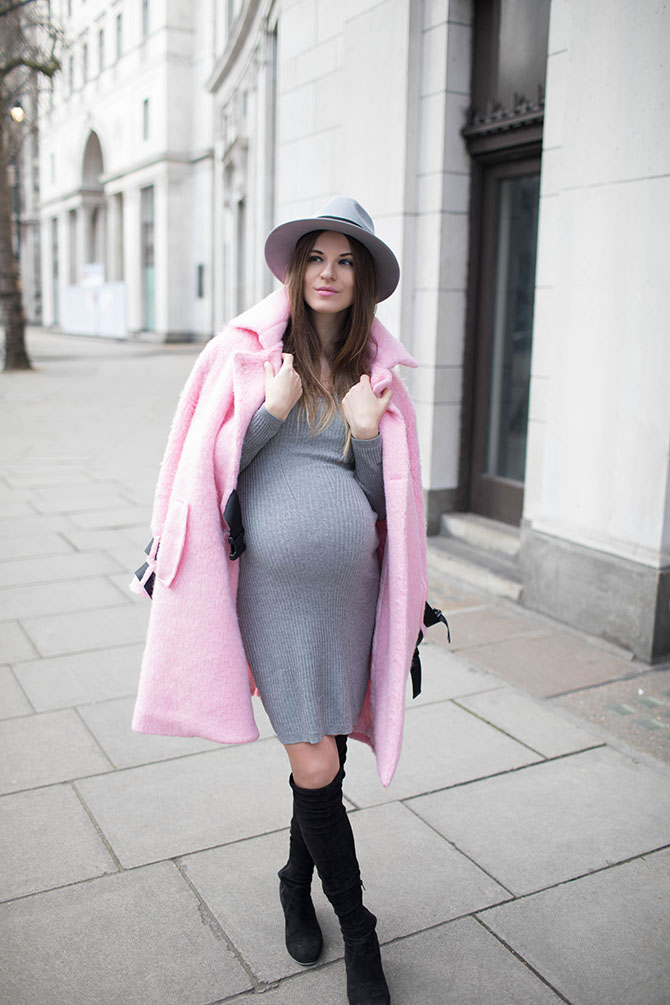 As every year I was a part of London Fashion Week. This year my choice of outfits were quite limited because of my huge belly. And funny enough one lady asked me if I am expecting by any chance. Well I think it's quite obvious now :) I chose JustFab dress which was actually not from maternity range, it's just stretchy fabric dress and I can still wear it after my baby is born. As the dress was lovely but rather simple I decided to spice it up with Grey Fedora Hat and Stylenanda Coat. I love buckle details on this coat and that was the main reason I chose it. Well and because it's pink (you know my love affair with pink colour lol :))
Get the Look:
JustFab Sweater Dress £39.95
Stylenanda Coat £175
Black Over the Knee Boots (sold out, similar) £49.99
Grey Boohoo Fedora £10
Justine Cole Photography
BTW guys, Fashion Addicted competition to win £100 worth ASOS voucher is coming to an end, it takes just few seconds and you can enjoy shopping spree at ASOS, check it here if you haven't yet.