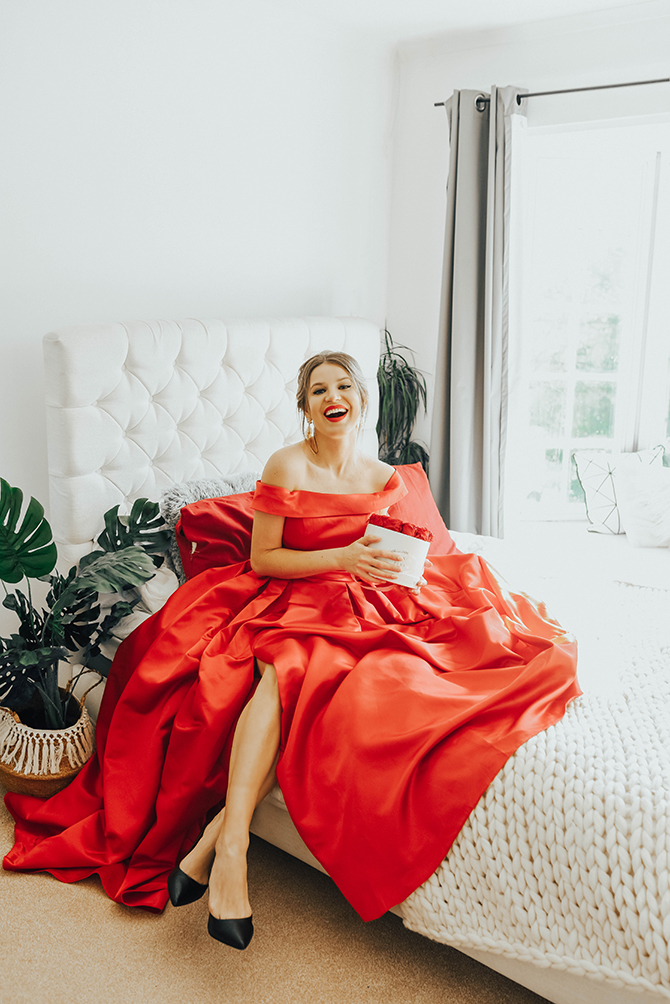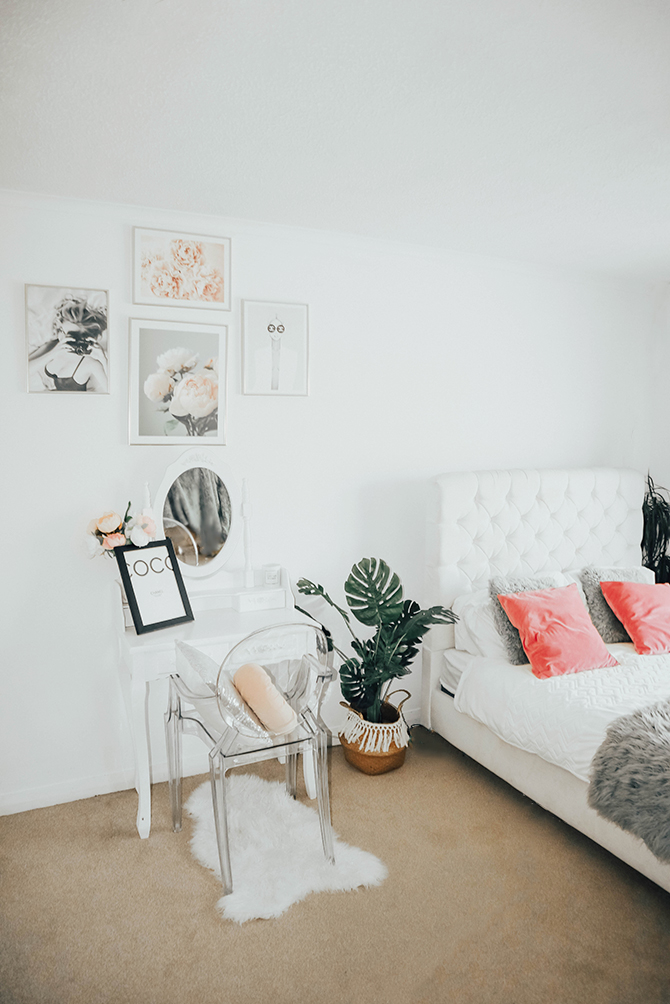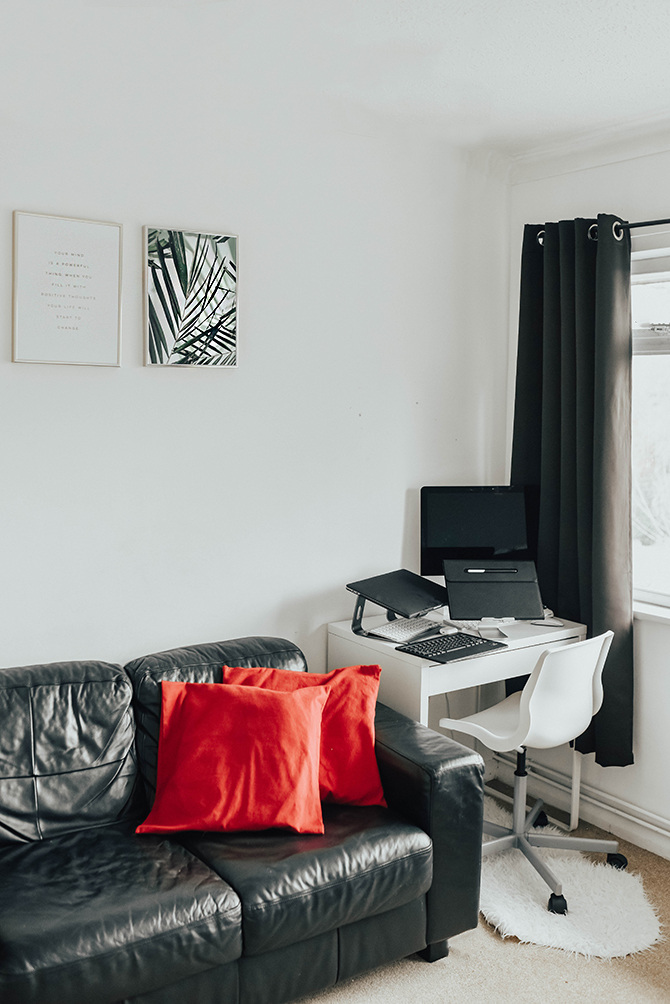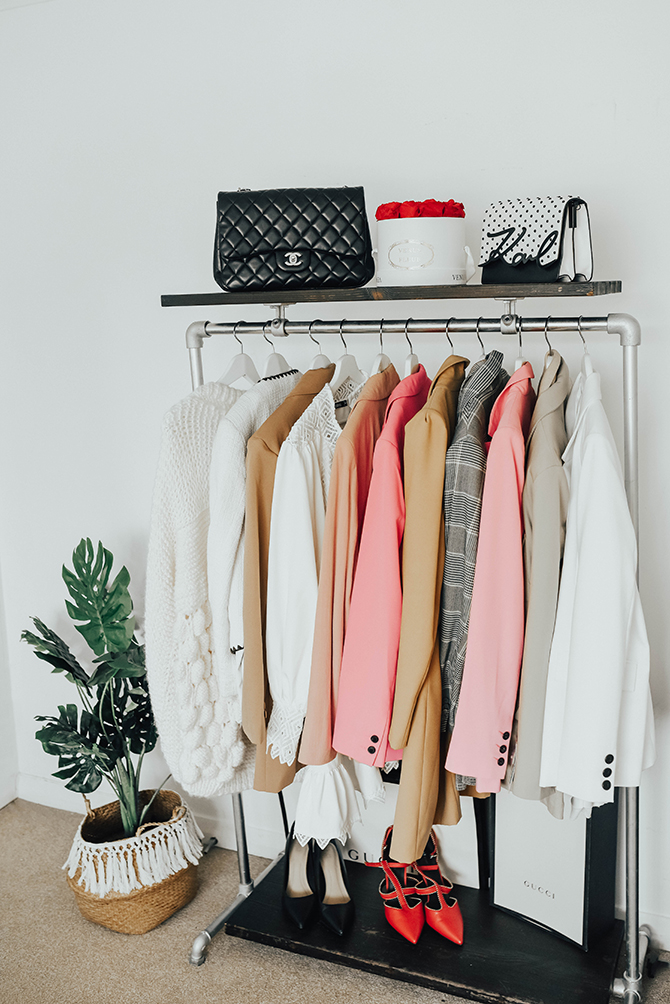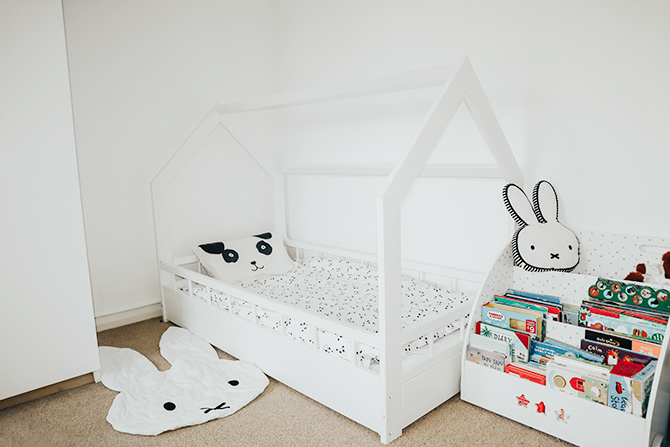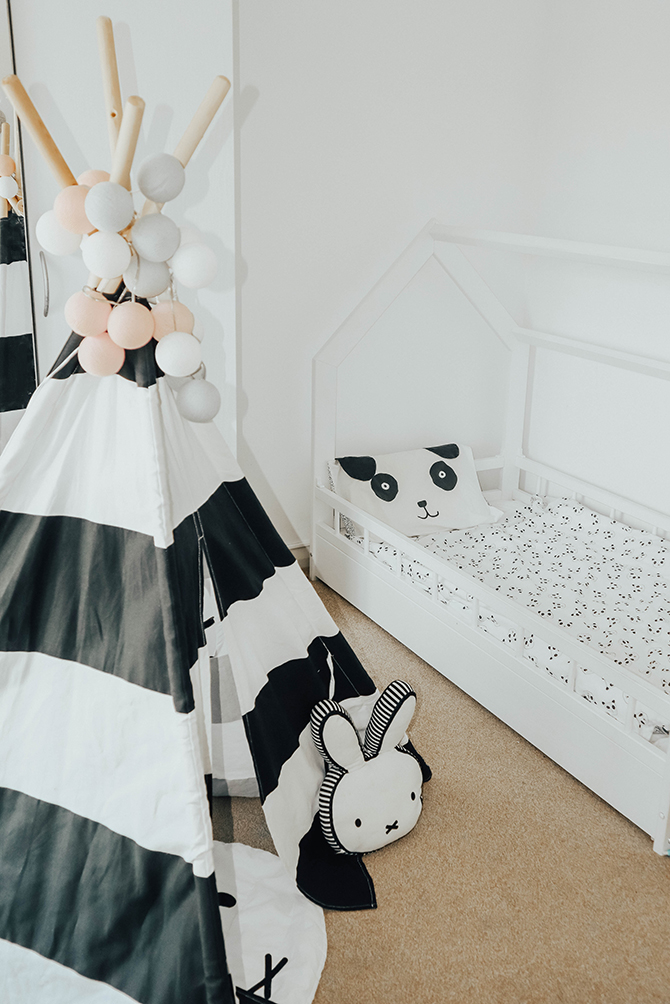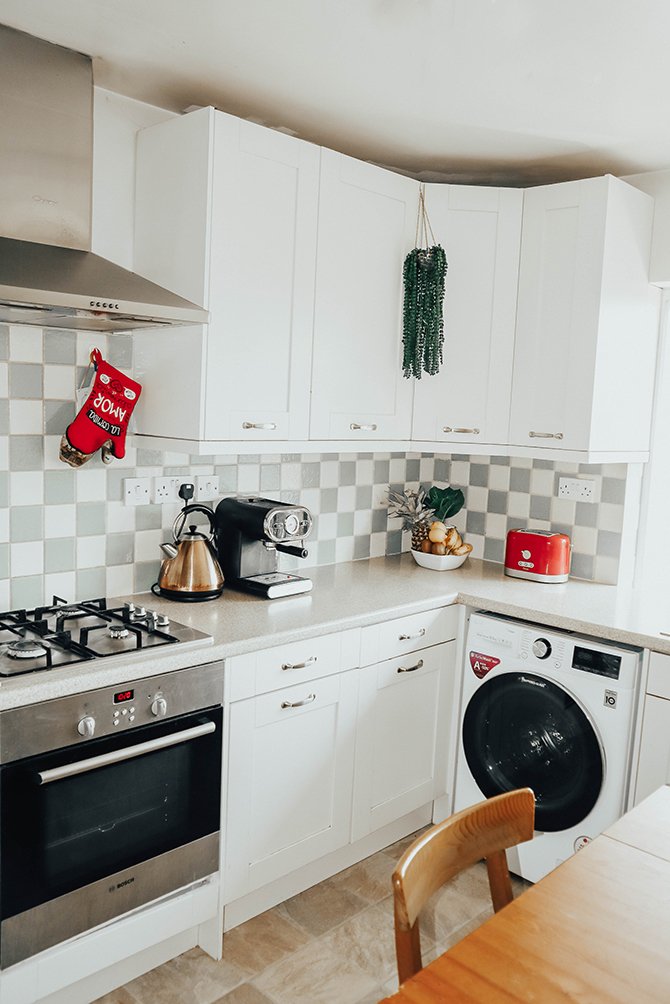 Since I moved to London 9 years ago I've been renting various apartments and the only one I can truly call home is the one where I live now. I moved in couple of months before my little one was born and we as a family started our journey here. We created a cosy space that we loved. And even though it's constantly a mess now (if you have kids you will know why) I still love it.
I've been asked many times for a home tour on my Instagram so I thought just before we move out to our own place (hooray) I will show you around this house and share 10 things that make your home cosy.
Let's start with the bedroom. Originally this room was sitting area, but we decided that we prefer a larger bedroom than a sitting room. We had to fit our baby's bed when we've moved in and this room looked more spacious for this reason. (The baby bed is now removed obviously). I also wanted some space for a dressing table. Within these three years, the room has slightly changed, but mostly it looks the same as we've moved in.
Our sitting room is rather my husband's workplace than the actual sitting room, especially now that he is working from home all the time. Unfortunately, the sofas were here already and we couldn't remove them so I couldn't style this room the way I wanted. We just added my husband's workspace and a chest of drawers.
Our son's nursery has changed a lot starting from the bed to hundreds of toys in every corner. Love his new house bed and the bedding though. I also want to decorate his wall around the bed but as soon as we received this bed we found out that our rental contract is finished. I will wait till we move to a new place and will decorate the wall with some cute stickers.
Kitchen? Well, I love this kitchen a lot as this is the only big kitchen in all my renting years. All other places had pretty small kitchens without a dining table.
Whether you are renting or have your own home, it is important to make it yours and make it cosy. So what are 10 Things That Make Home Cosy?
– Plants
– Cushions
– Candles
– Bed Throws
– Bedding
– Wall Art
– Flowers
– Home Fragrances
– Soft Rugs
– Happiness (you can not buy this but you can feel it and believe me happiness makes cosy any home :)).
P.S Stunning Red Dress is from JJsHouse, you can use code VAIDA10 to get 10% off.
*This article includes gifted items, however, all views and pictures are my own.