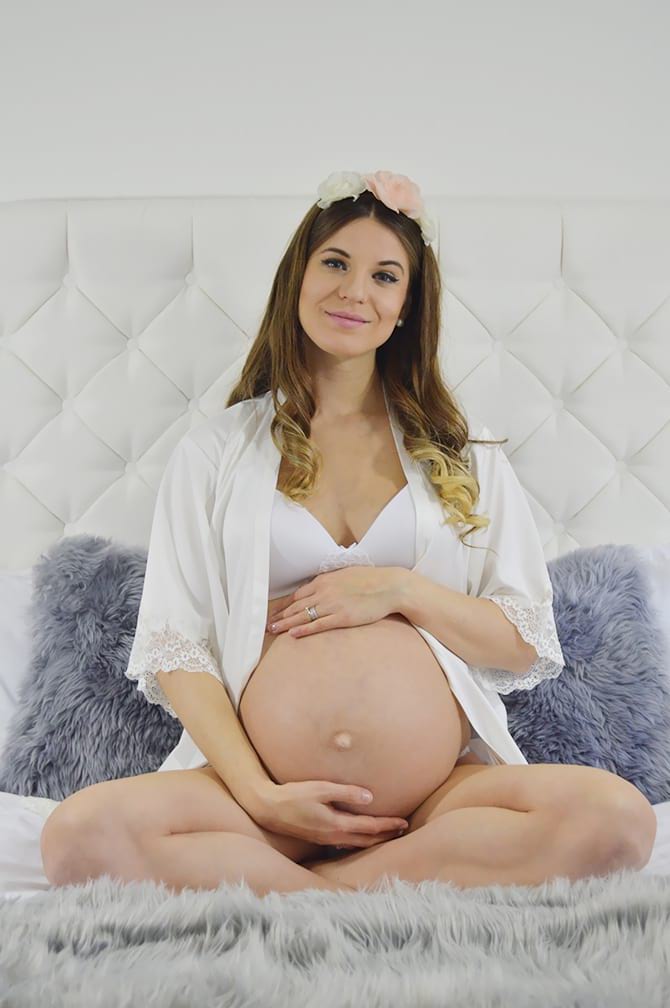 As a first time mum I wanted to record every moment of my pregnancy. I decided to make a short film of my bump growth week by week during pregnancy. It's such a magical time watching how your baby is growing in your belly and knowing that with every week you are getting closer to a day when you'll hold your baby in your arms.
Our baby was planned, not an oops what has just happened thing :) I will be honest with you till I met my husband I didn't think much about babies, but with a right person desire to be a mum just naturally comes and that's what happened to me. Although we weren't rushing things as we wanted to enjoy each other, travel, experience a lot of things and after 4 years together we decided that it's about time.
My pregnancy was quite smooth, no morning sickness or any troubles so I was quite lucky. Well eventually when my bump grew more and more it became uncomfortable to do just simple daily things, like zip the shoes or turn on other side when sleeping but I think every mum to be goes through that.
I took pictures of my pregnancy progress nearly every week. Well I had some weeks missing but most of them are recorded in one short video. I also decided to include a shot after to let mums know that your huge belly doesn't go away the same day as you give a birth. But with days and weeks and constantly running around your baby it will definitely go back to what it was before.