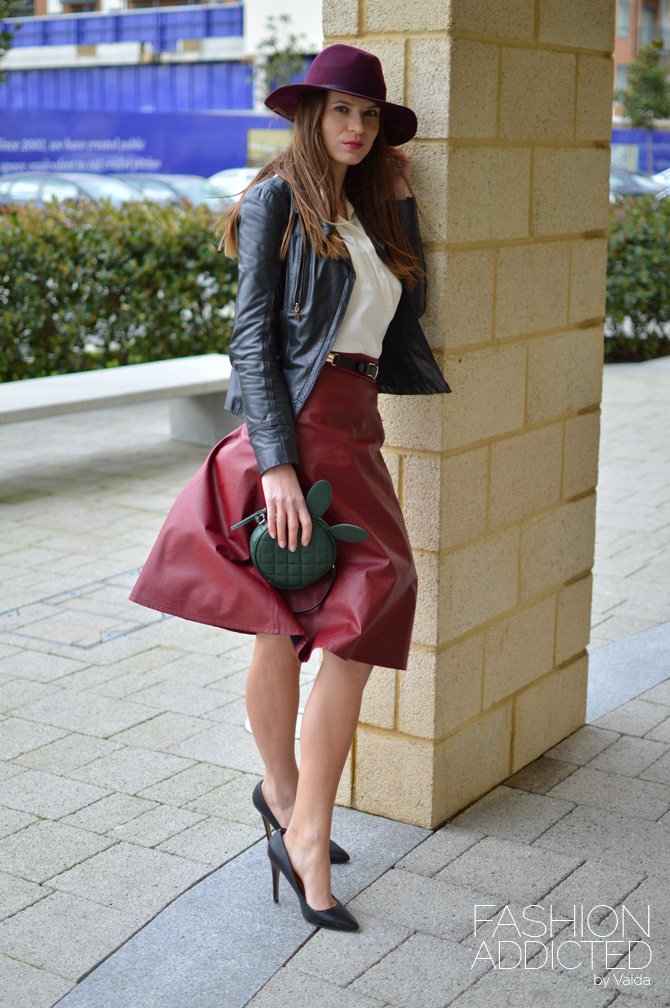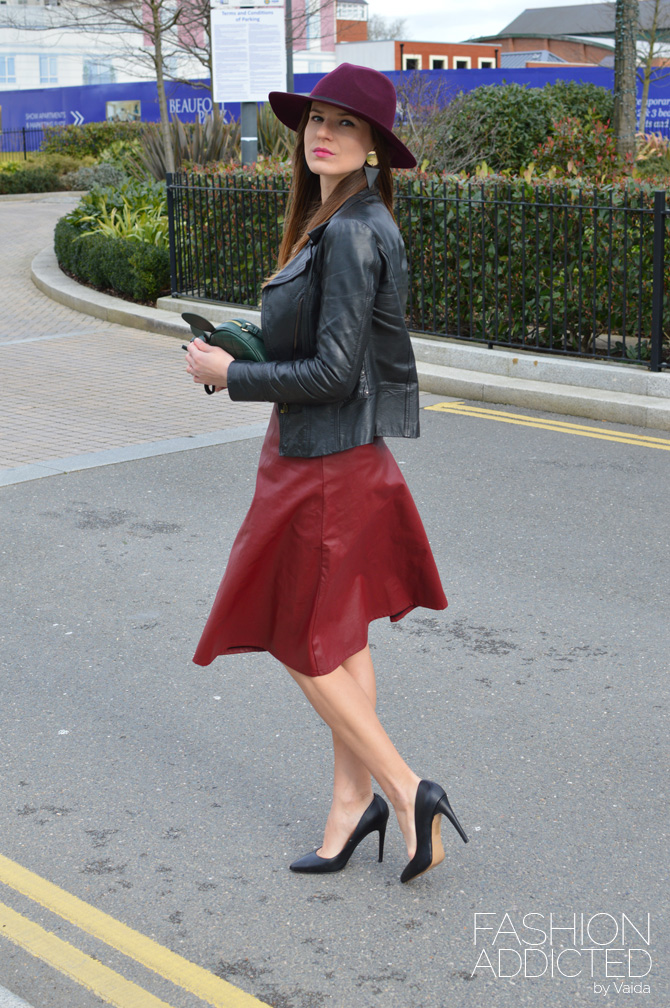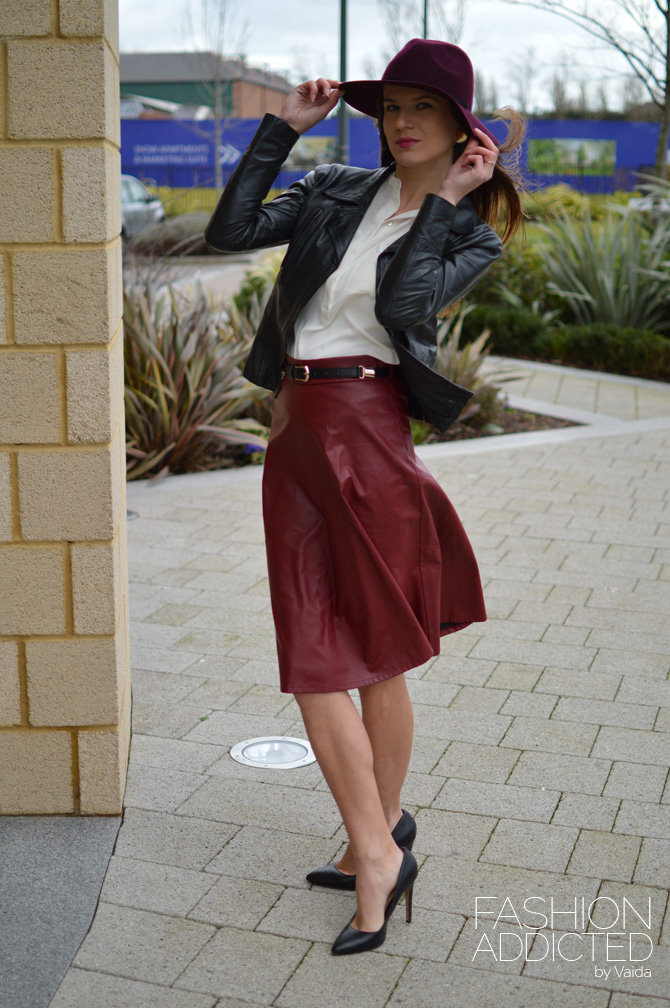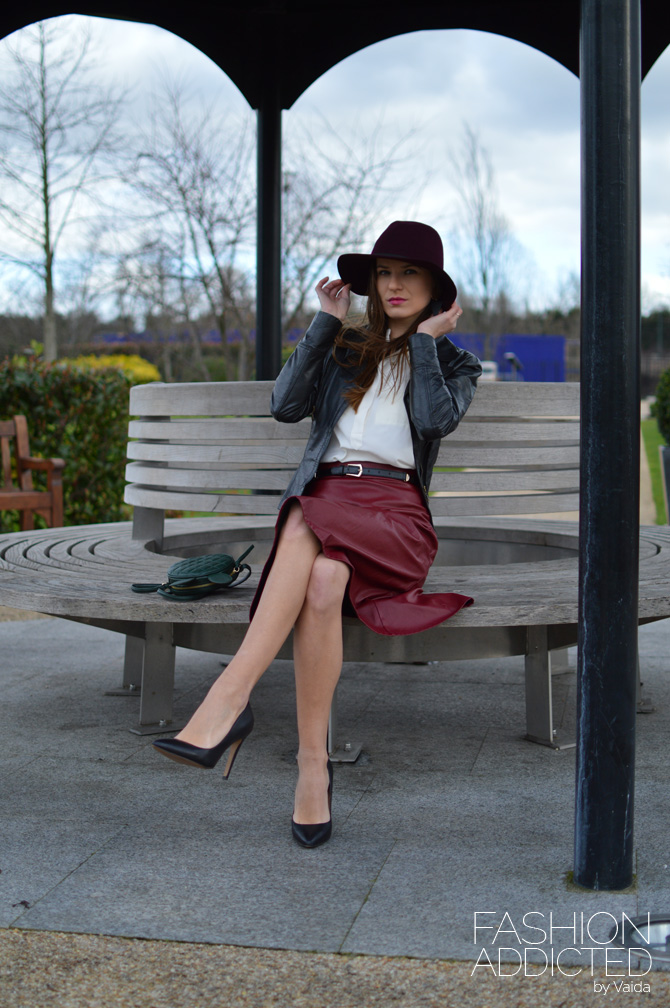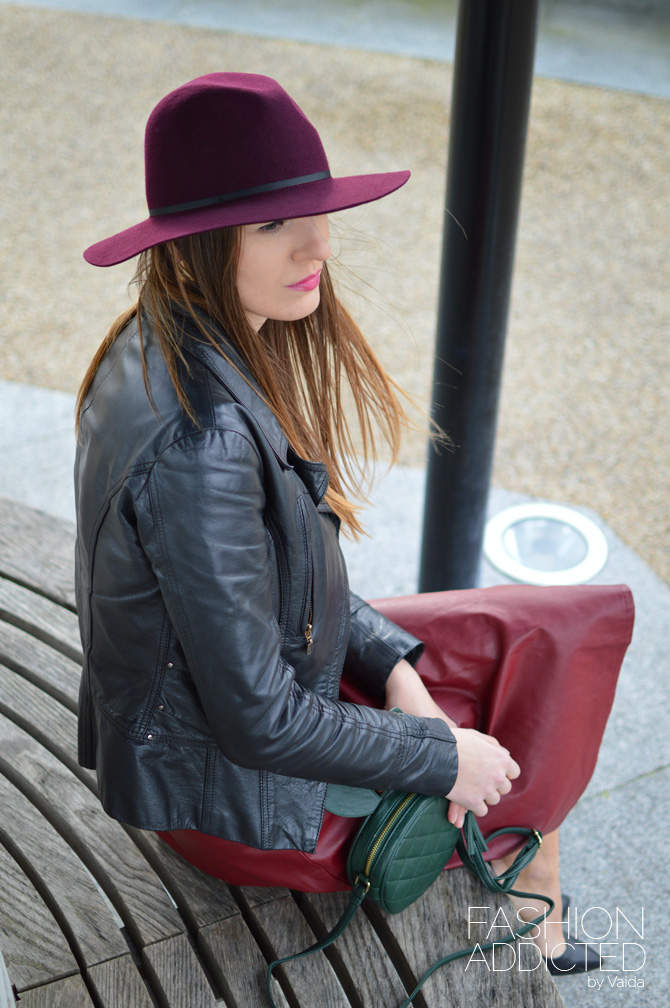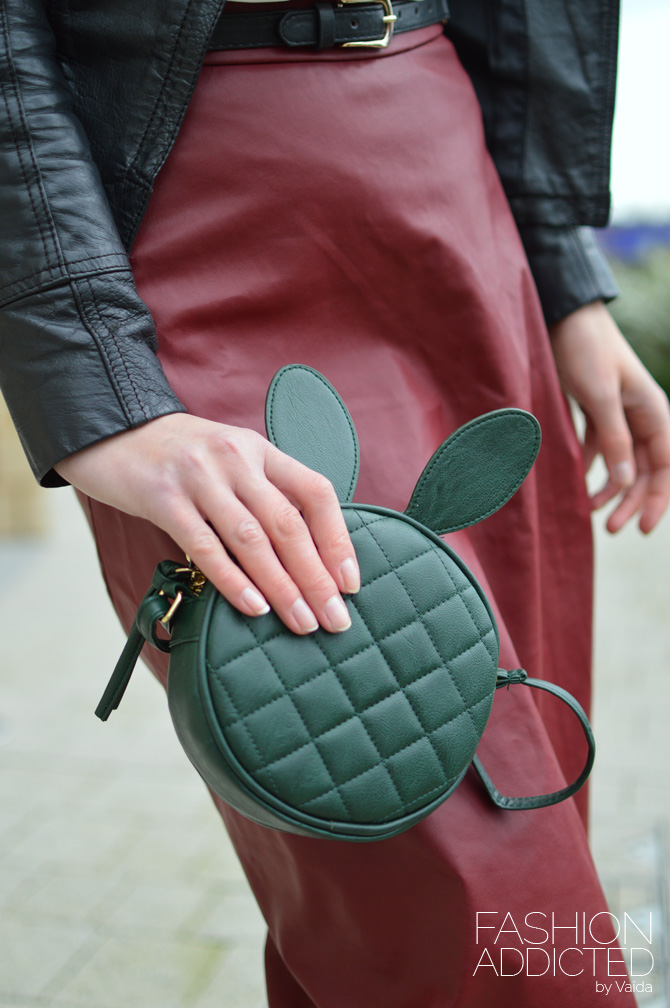 Hello all.
That's the third midi skirt in my wardrobe. Do midi skirts slowly replacing the mini ones? Is it fashion trend or am I just getting old? Check out the latest best known brands and you'll find out. Midi skirt is the new mini!
How to wear midi skirt? It's not so easy. I would suggest to combine a simple cropped top or sweater. Or just tuck in shirts just the way I did. And of course don't forget feminine chick shoes.
I added some accessories to give the outfit my own personal touch. I chose the fancy bag and fedora hat.