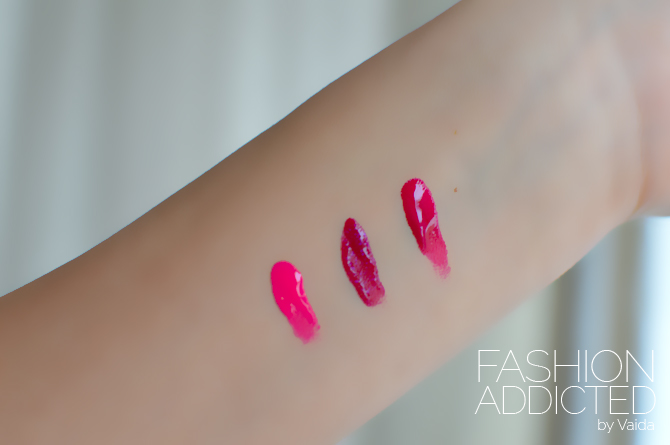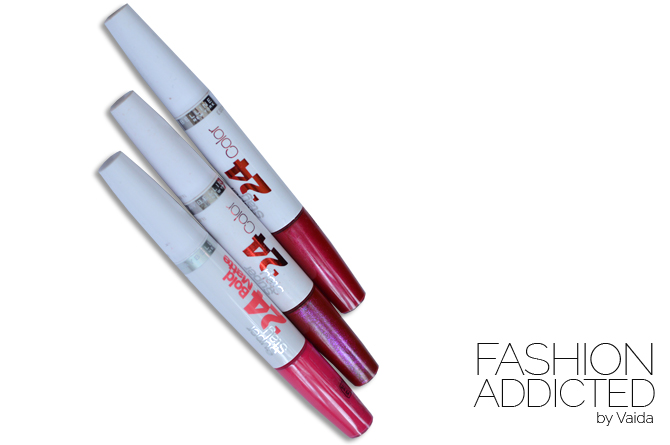 Hello ladies.
Today I would like to introduce one of my favourite lipstick. It's Maybelline Superstay 24hr Lipstick. I love it so much that I bought it in three shades and probably will get more.
Why I love it? Because it's super long lasting, do not transfer or fade. It includes a lip balm which keeps my lips hydrated and makes it glossy.
There are nearly 20 shades so I can bet you'll find one too.
I have 800 Glamour pink, 290 Glowing Garnet and 175 Extreme Fuchsia.
You can get it in Superdrug, and Boots or any other shop which has Maybelline stock.
Pros:
– Long lasting
– No transferring
– No fading
– No smudging
– No drying
Cons:
– Takes time to dry up before you can put on the balm