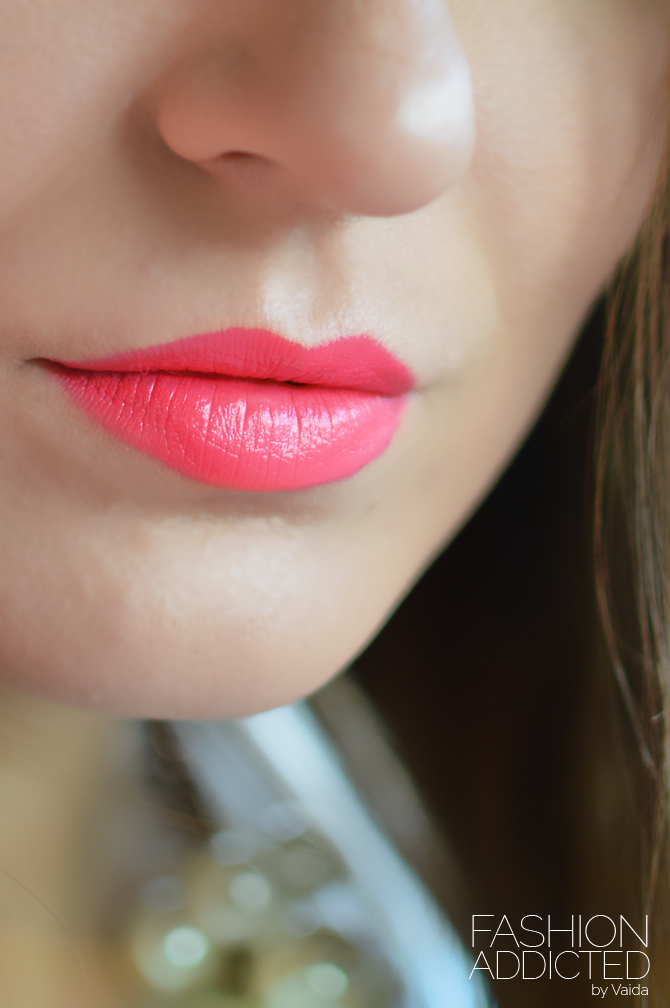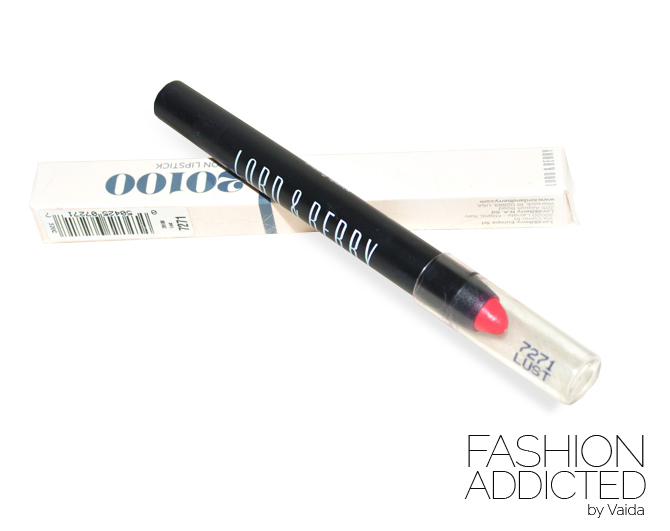 Hello ladies. As a fashion addicted girl I am always on asos.com website looking for some nice pair of shoes or lovely dress, but this time a beauty product caught my eyes.
Lord & Berry Crayon 20100 lipstick. I wasn't really aware of this brand before but I was lucky to add this lipstick to my basket.
I was just simply amazed of its pigment and not just that, but lasting as well.
I put it on at 8am and it lasted till my lunch time. After my lunch it was still there, though I had to retouch a little bit but then after it stayed till I came home at 7pm. Sadly I had to wipe it off at home as my fiance doesn't really like the lipstick on his face (:
I got it in a lust shade which is lovely pink colour. I tried to find the real look before buying it, but I couldn't really find anything in that lovely lust shade. So I tried to do my best and post some pics how does it look like.
I can say that now it is one of my favourite lipstick. I am sure I'll get another shade as well, though I read some comments that not all shades last and are very pigmented, which is a bit disappointing.
To sum up here are the results:
Lord & Berry Crayon 20100 shining lipstick in Lust shade:
Pros:
Well pigmented
Long lasting
Cheap (it's jus £8.00 at asos.com and I got it with 20% discount off so it's a bargain)
Creamy
Hydrating
Cons: