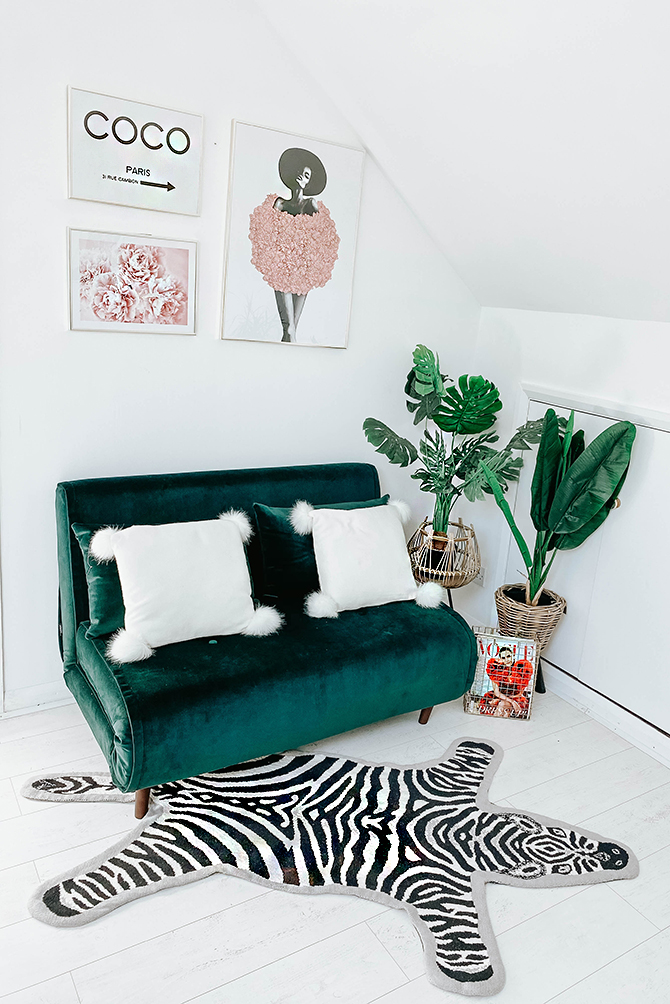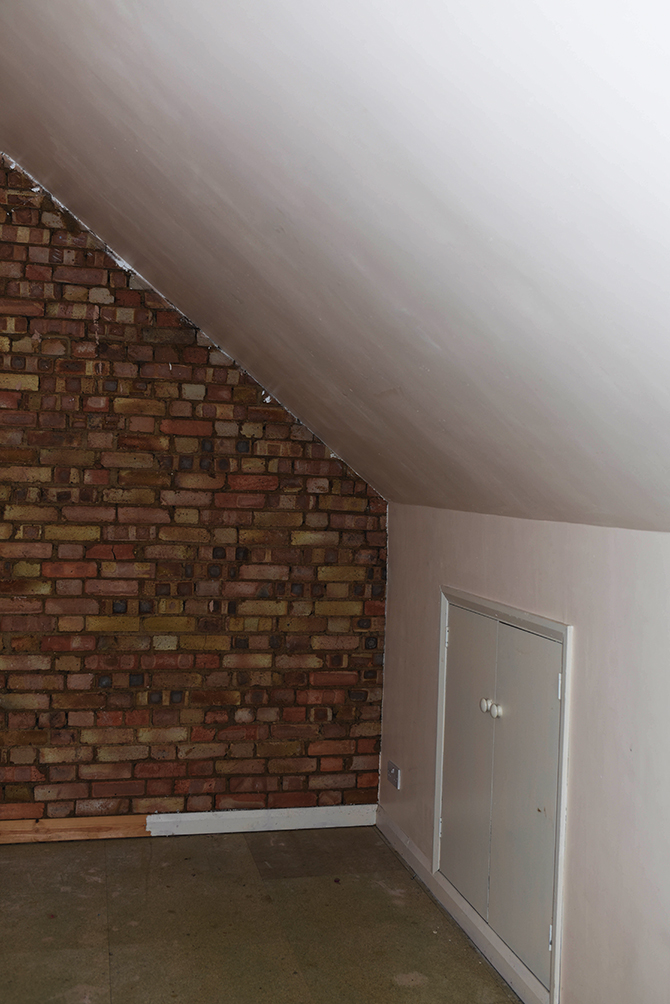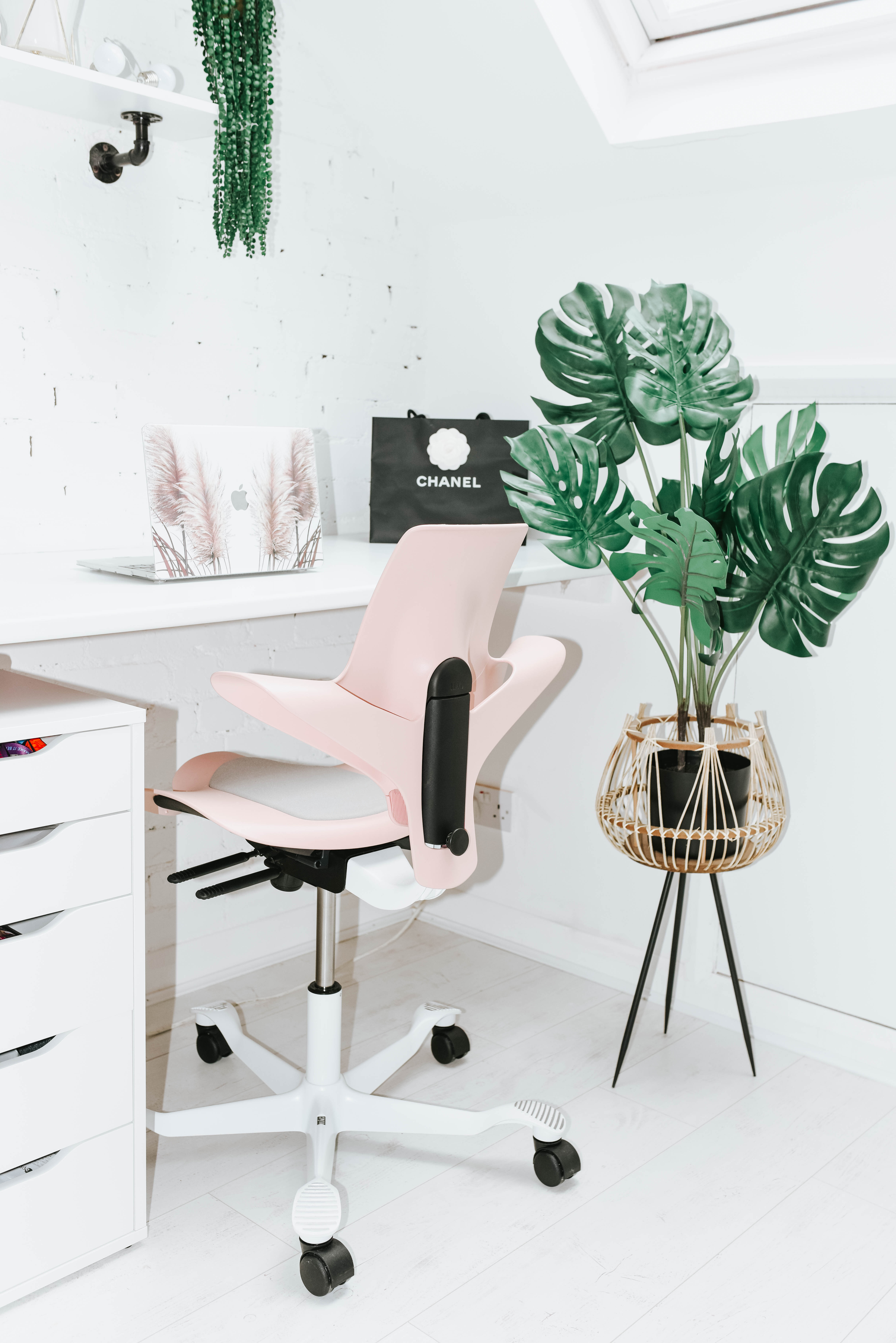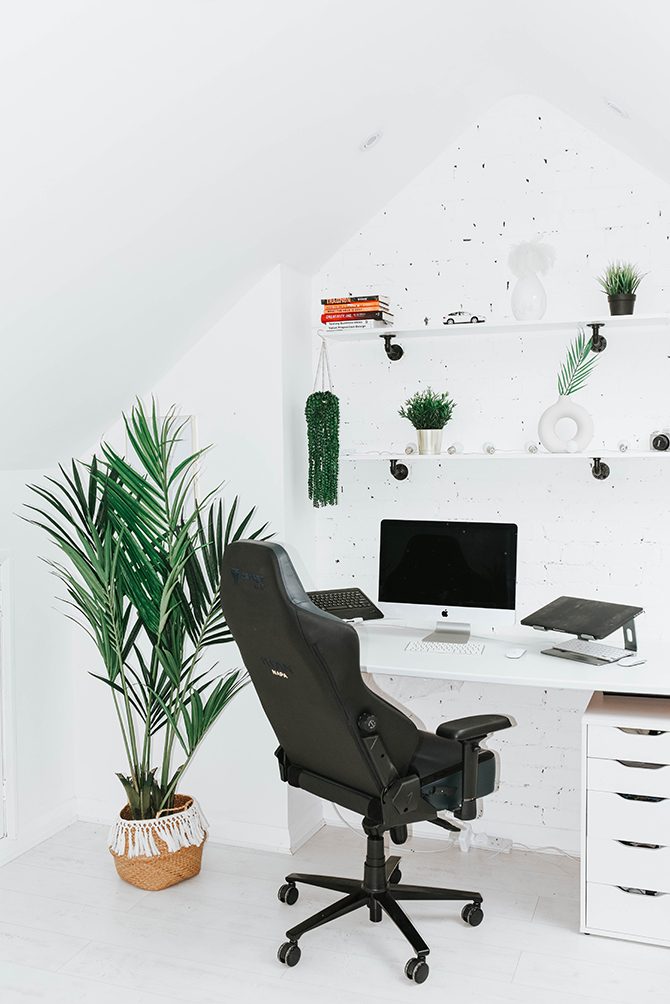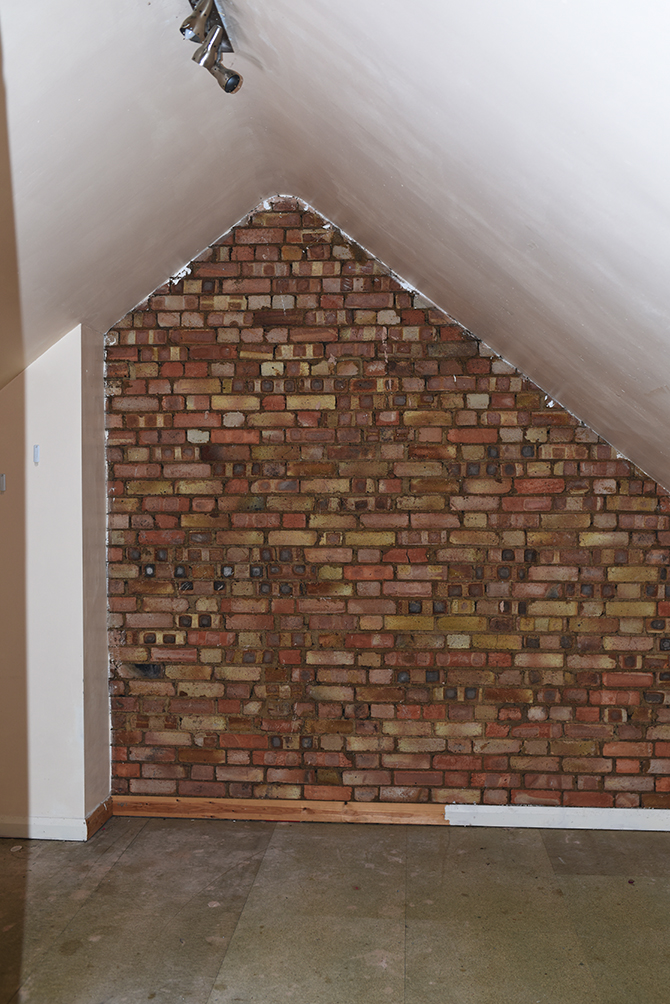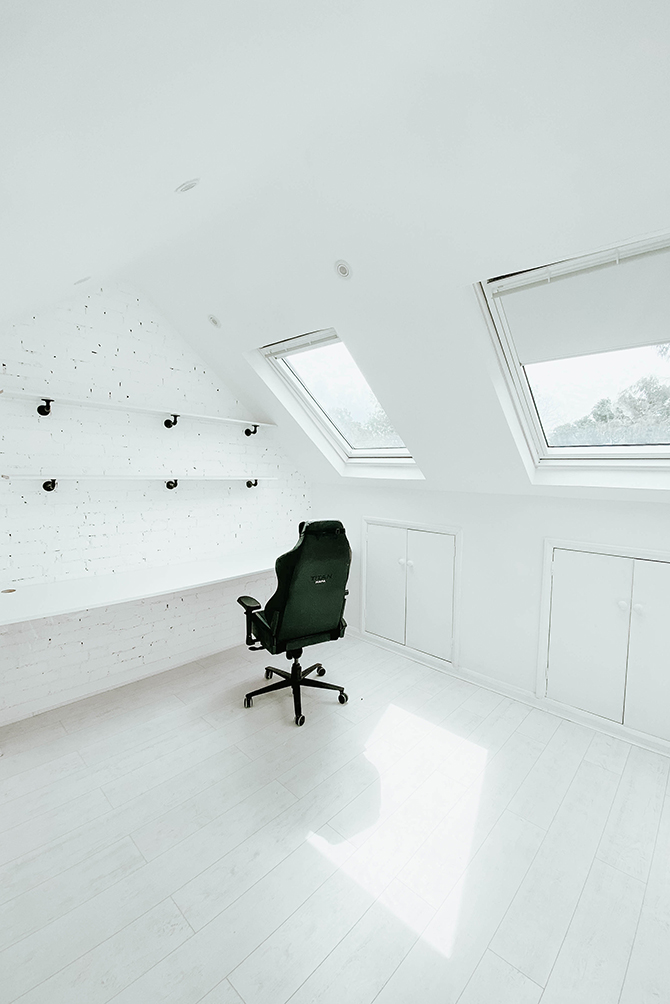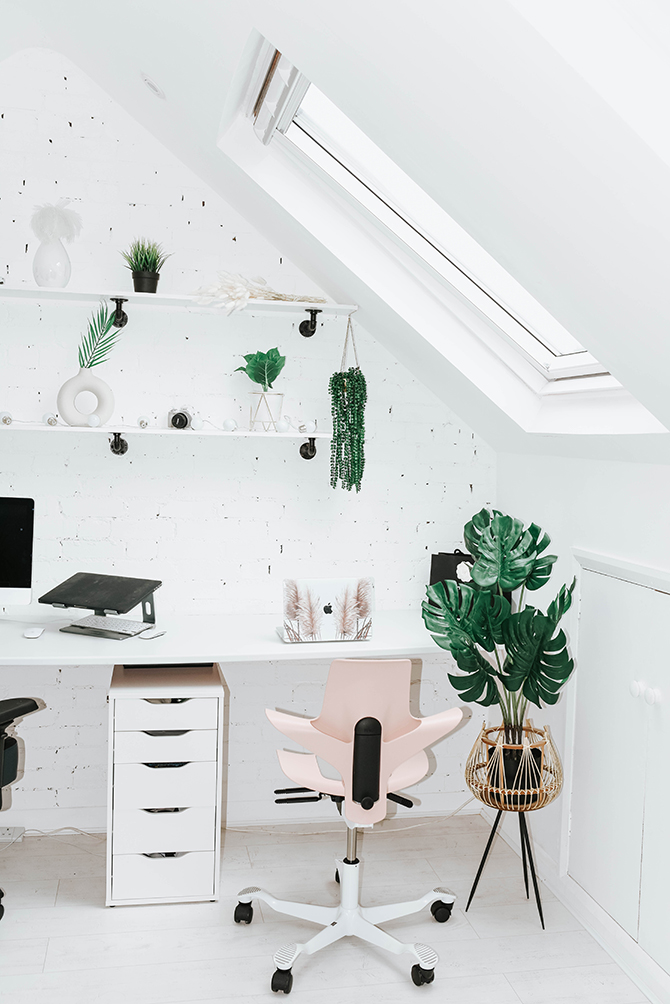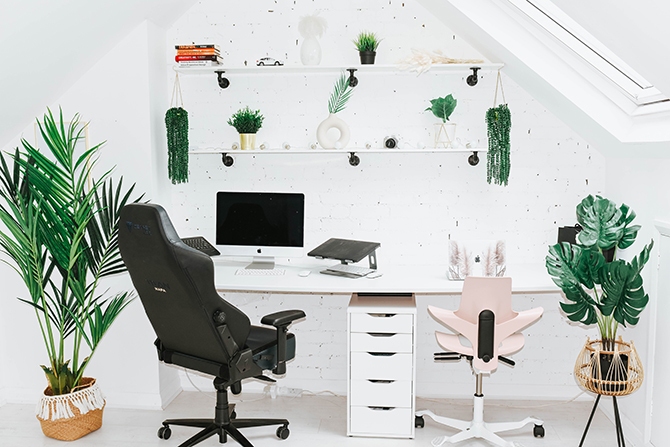 During these strange times more than ever we realised that the home office is a truly important addition to our house. Even though I've been working from home for over three years I didn't have a designated working space. We discovered an opportunity to have a home office for both myself and my husband as soon as we spotted loft space in our new house during our first viewing. Obviously the loft looked nothing like office space, it was a dingy dark space with no windows. It looked like a huge project to convert this unusable space into home office and my walk-in wardrobe (you can read more about my wardrobe here) however we decided to go ahead. And we couldn't be happier with the results!
The first thing that needed to be done was the installation of VELUX Windows. Thanks to VELUX the dark storage space instantly became light and bright.
We kept the colour scheme in whites and greens (by greens I mean green plants) and with golden props. I constantly add bits and pieces on the shelves, so you can follow our office journey on homebyvaida Instagram too. We had some thoughts to leave the brick wall in its natural colour but in the end, we decided to paint it white too.
My husband's idea was to incorporate some industrial details so we chose industrial shelf brackets and we love them! They instantly give an extra edge. We had a pretty wide space between walls but as we decided to share the office space we went for a full-width desk. It gives enough space for both of us to work. Although my hubby has millions of meetings so I sneak out to my opposite office aka walking wardrobe lol :)
The final touch (for now) was chill-out space. We got a foldable sofa bed, just in case someone gets stuck in the office and needs to have a sleepover there lol. Jokes aside it is a lovely chill-out area for a morning coffee before work. And obviously, if we have guests they can easily have a sleepover.
Get the Look:
Made.com Sofa Bed £329
Amara Zebra Rug (gifted) £70
Flokk Chair (gifted) £400
Industrial Shelf Brackets £19.99
VELUX windows (previous collab)
*This article includes gifted items, however, all views and pictures are my own.