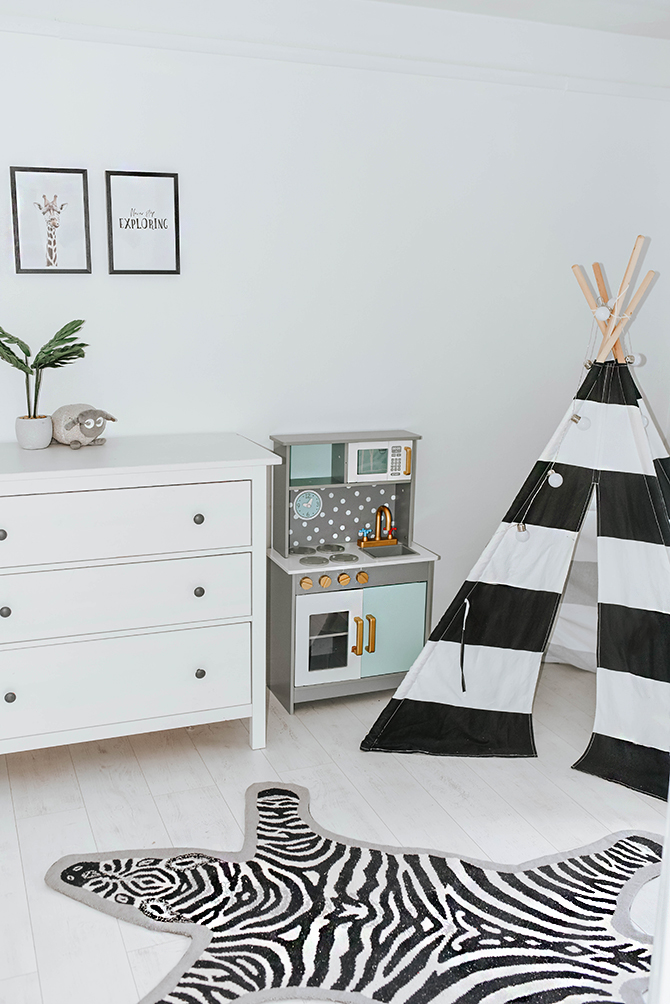 How to create a fun and cute space for your little one? Just add few touch-ups, get some playful furniture and your kids' bedroom ideas will become reality. Yes, it is that simple. Of course, depending on your time and budget there are various ways to decorate kids bedroom.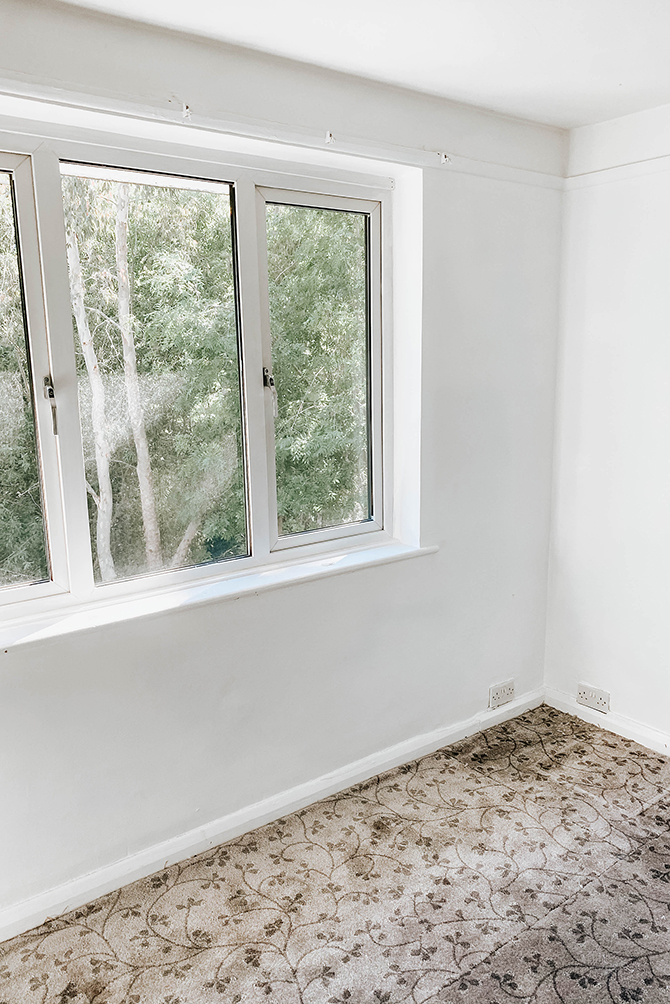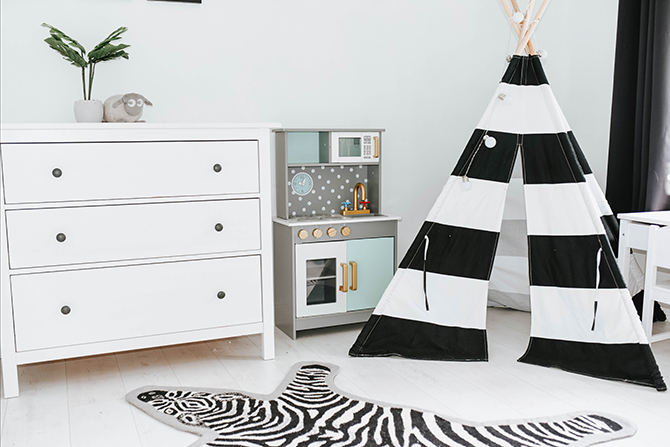 Today I will share 10 ideas on how to decorate a cool kid's room. I chose a unisex colour scheme so it would suit both girls and boys.
1. Look for a different bed option rather than standard. One of the most important things in kids bedroom is the bed. So why choose a blank and boring one? If you choose yours carefully, think about your child's one too. They love different shapes and styles. If your budget is big enough to change beds often you can look for theme/novelty beds, just have in mind that their interest changes quite a lot every year. So if you decide to buy a paw patrol bed when he/she is two, they might not even like it when he/she turns three. I would go for a safer option and would look into shape rather than theme. We decided to go for a house frame bed, it is long-lasting and you can decorate it however you want.
2. Hang posters. Posters are a great way to make the room lively, fun and cool. You can choose from a huge variety of black/white prints to colourful and from tiny sizes to huge ones. Our posters are from POSTER STORE. (gifted)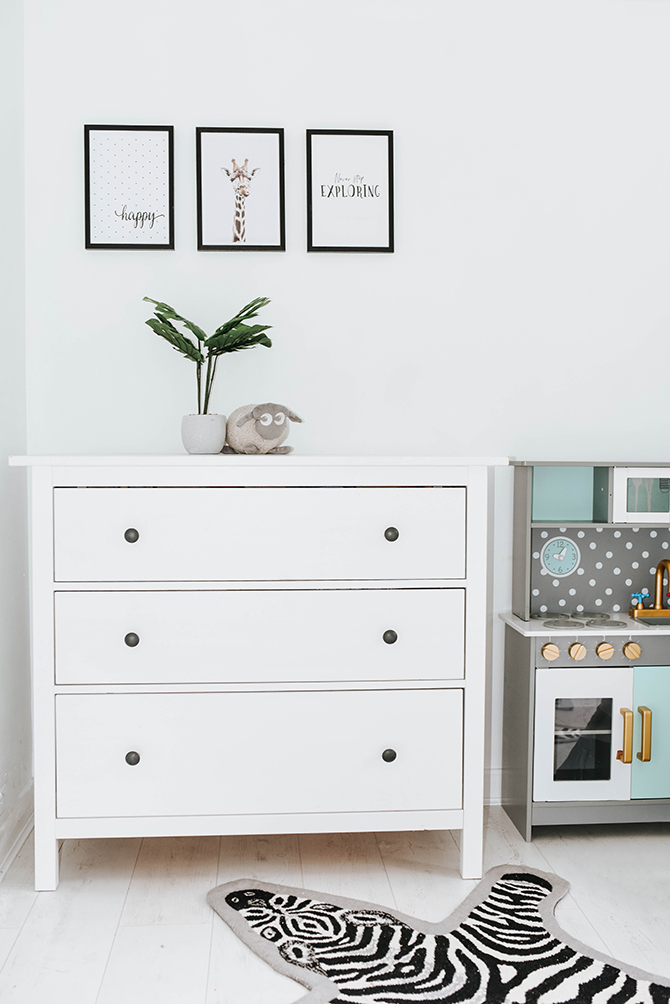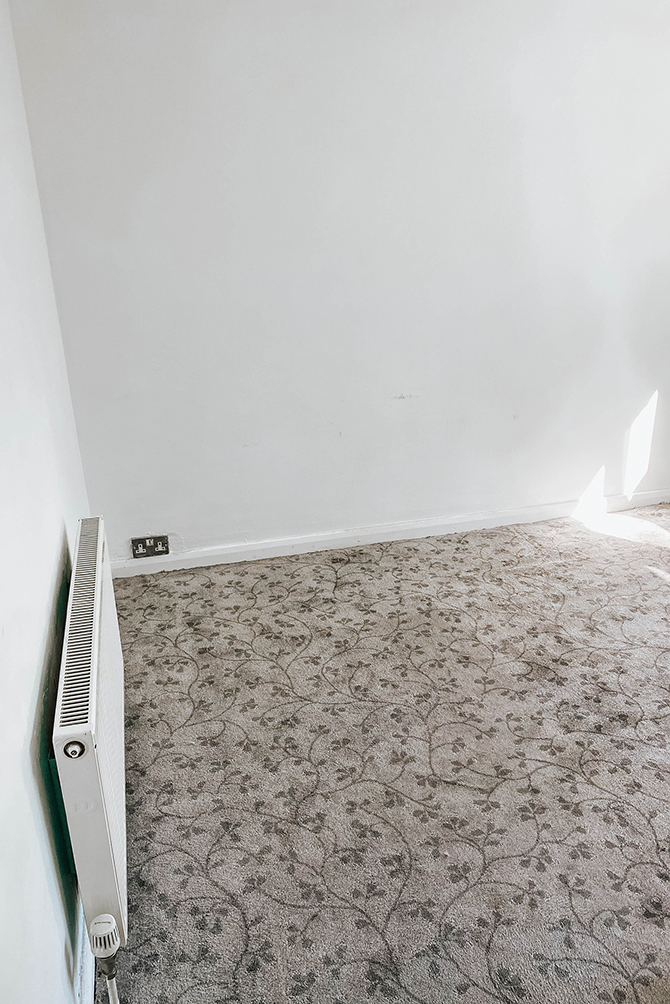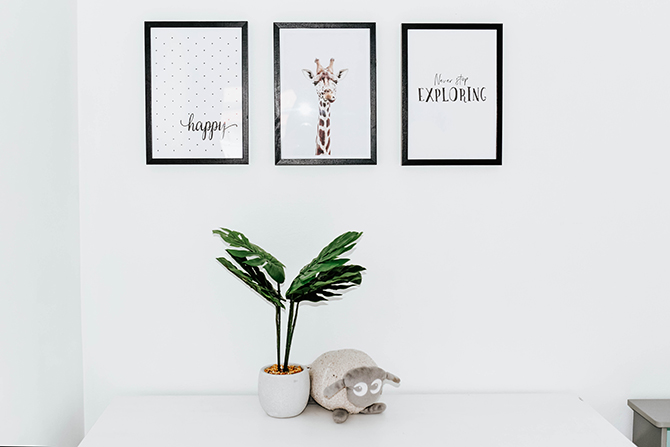 3. If your little one is into books, get a nice bookcase or shelving. We got ours from Vertbaudet.
4. Choose a fun rug. Instead of standard rug look for something fun/creative/cute. It makes such a difference! Our little one loves his zebra rug from AMARA. (gifted)
5. Instead of the bulky wardrobe, choose either kids small wardrobe or a chest of drawers. It will save space and will look neat! We chose the Hemni chest of drawers from Ikea. It has a lot of space and fits all of the clothes and some other bits.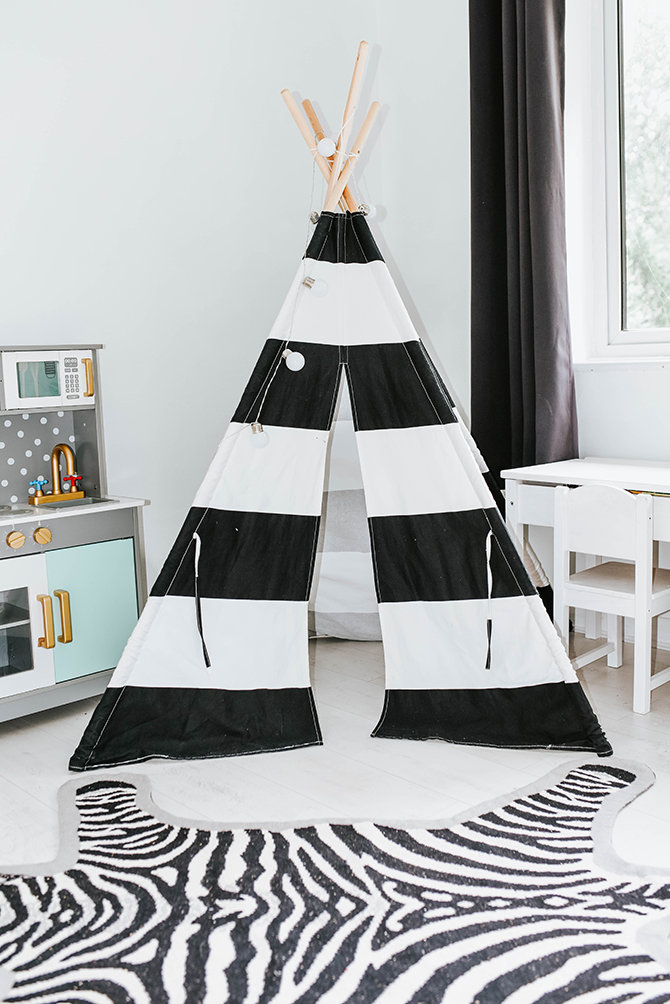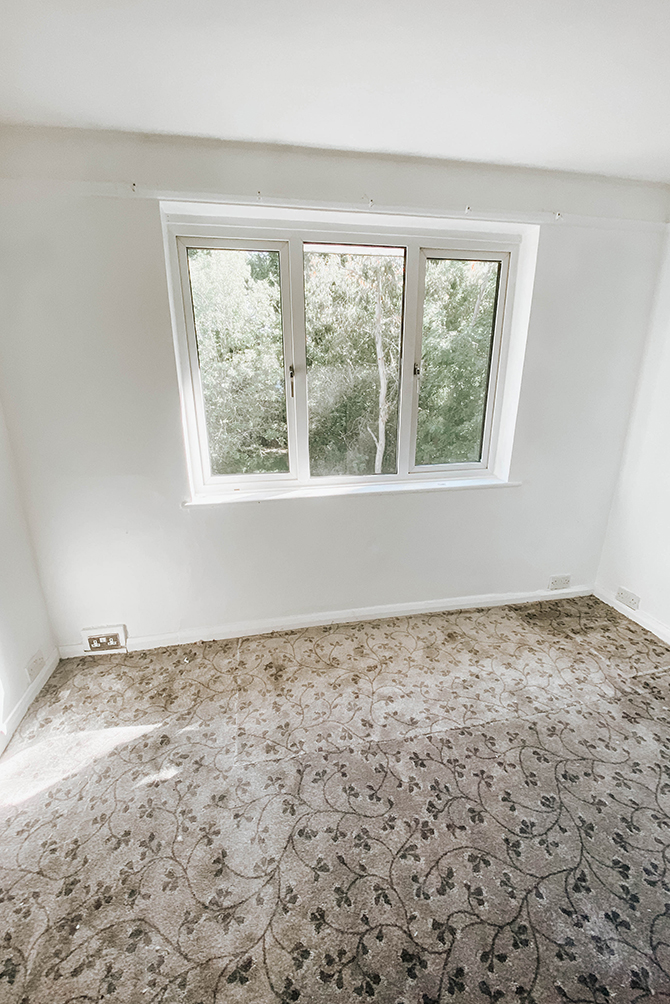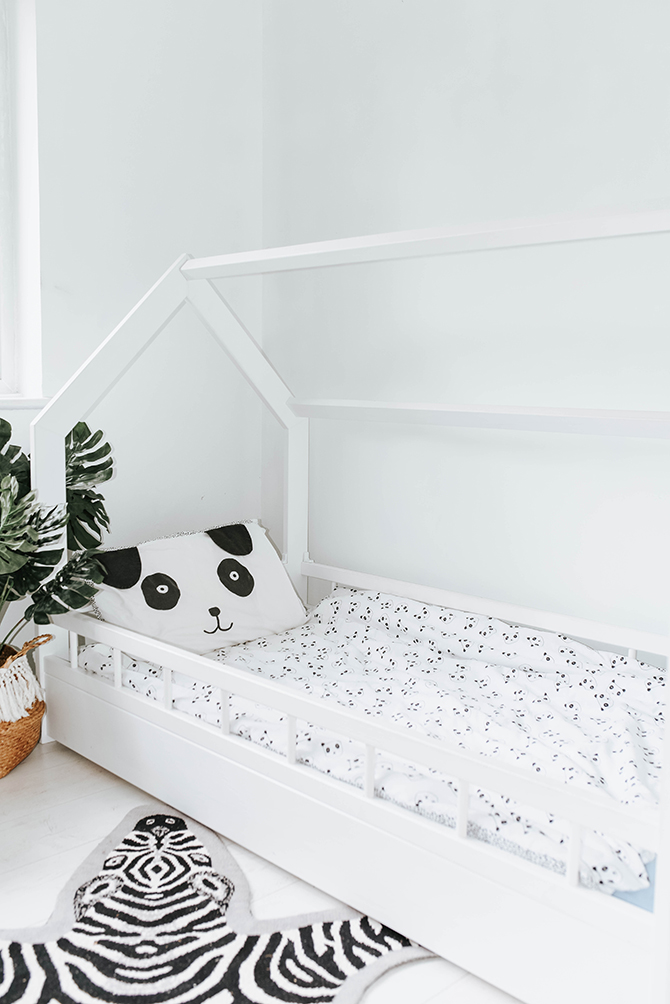 6. Get a little desk for your little one to do crafts and arts, writing, painting, and learning. You can choose some fun animal chairs. I am looking for one at the moment.
7. Think about storage for toys. We keep toys in storage bags and cover them in a teepee tent while the little one is not playing. You can check some storage basket ideas here.
8. Add some artificial plants and teach your kids to take care of them, then you can upgrade to real ones.
9. If you have enough space get a Teepee tent. (gifted). Choose easily foldable that you could pack it away in the corner if not needed. Teepee tent is like a new space for kids and they love it. Also, it is a great way to decorate the room.
10. Choose fun/theme bedding. Such a small thing like bedding can transform the look of the room too. Choose the bedding depending on your child's interest and the idea you want to create the room. I love neutral colours for the interior, so I chose black and white panda bedding.
There is no right or wrong way to decorate your kids room. Think about your ideas and what your little one likes and combine those two factors. You can create amazing space with a limited budget too. Facebook market place is a great way to get some bits and pieces much cheaper.
Get the Room Look:
Amara Zebra Rug was £70, now £54
Bookcase from £30
Toys Storage from £5
Teepee Tent from £29
Kids Kitchen from £30
House Bed Frame from £160
*This article includes gifted items, however, all views and pictures are my own.