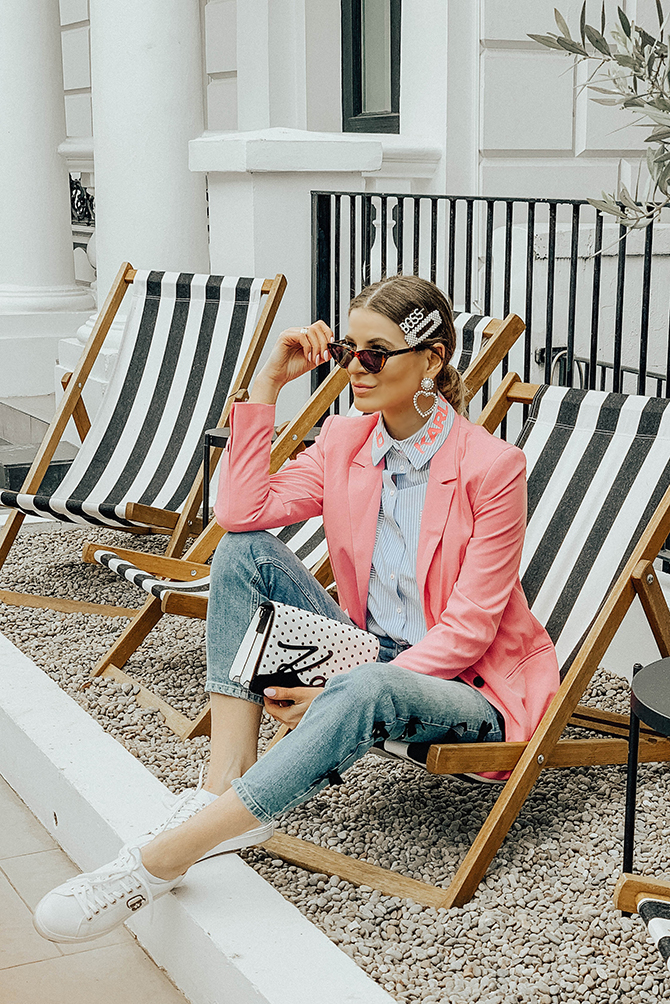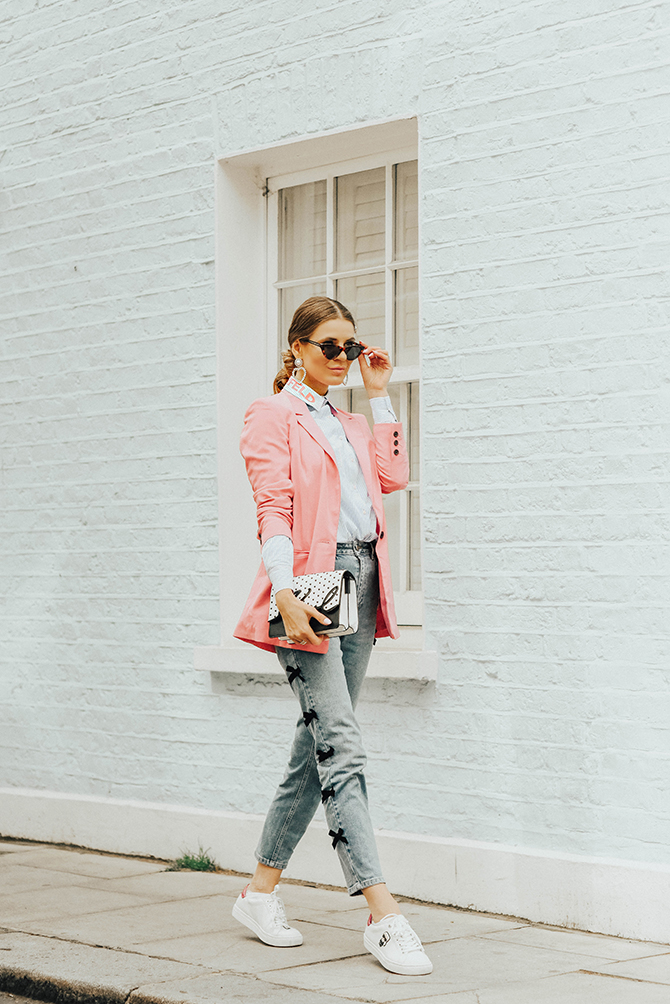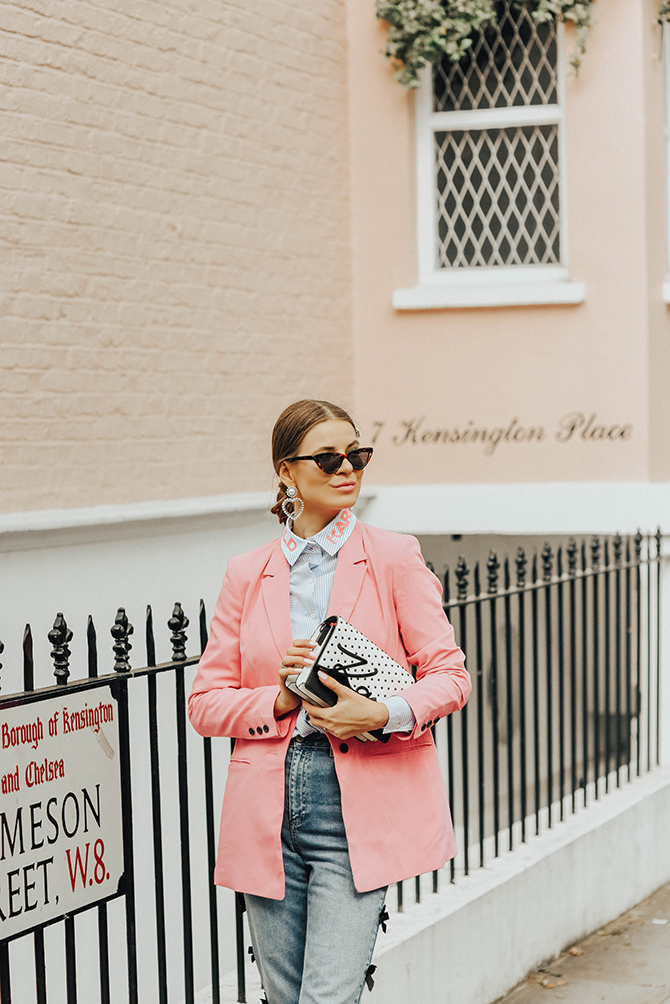 A shirt dress is quite casual dress, but there is always a way to make it special and especially when you wear Karl Lagerfeld Shirt Dress.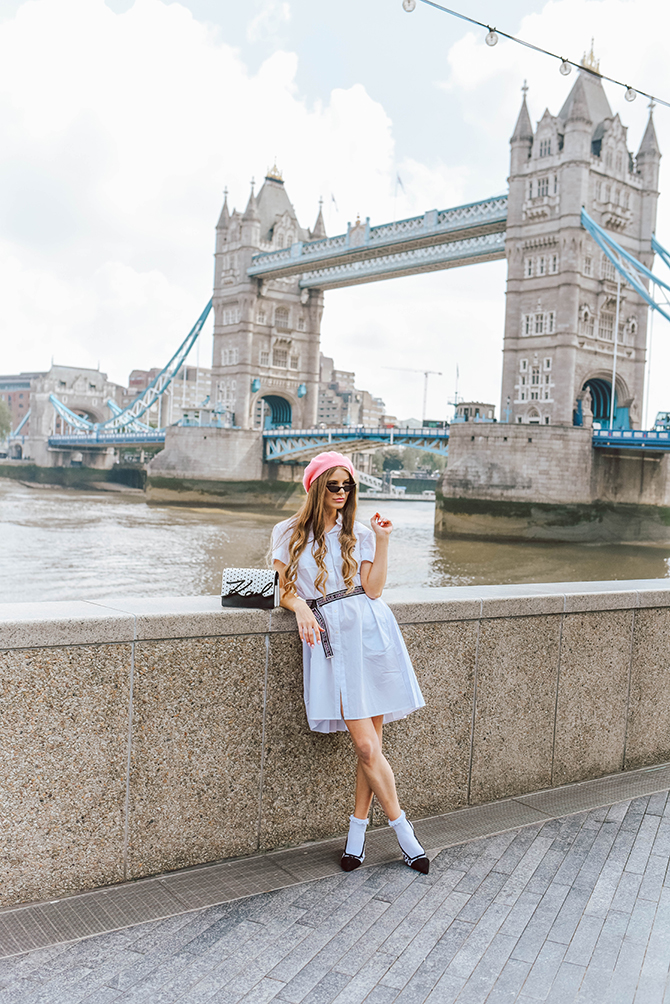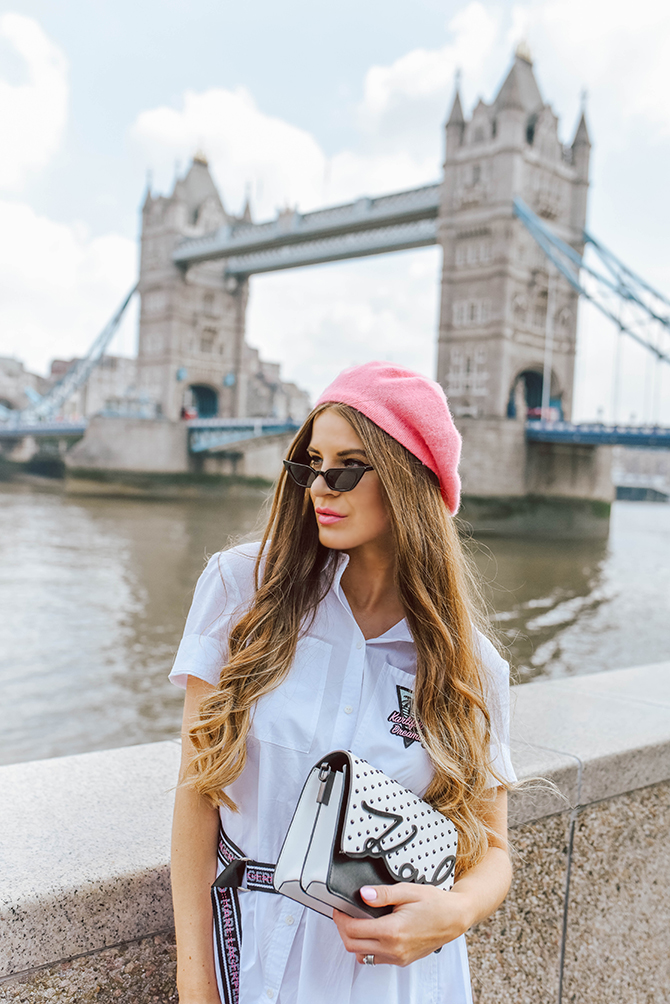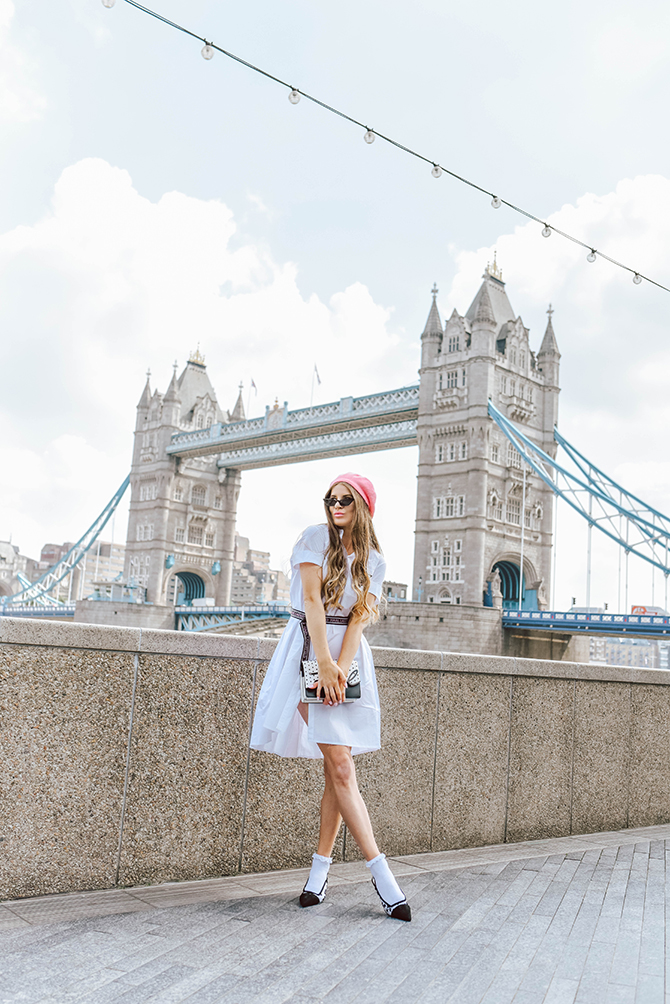 You can dress down or dress up a shirt dress and there are more many ways to wear it. I created two different looks with two different Karl Lagerfeld shirt dresses.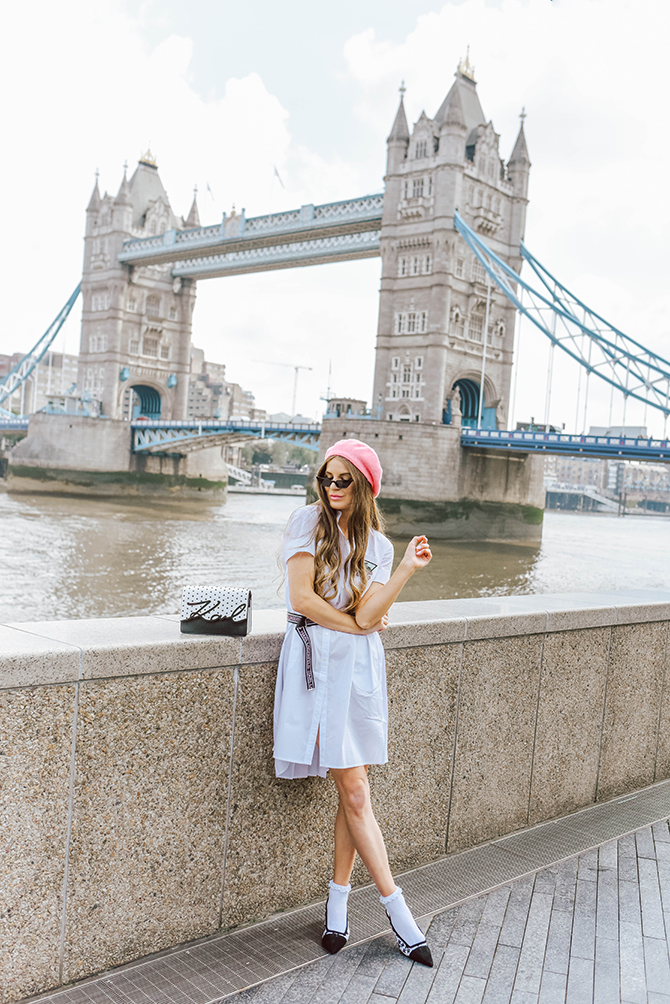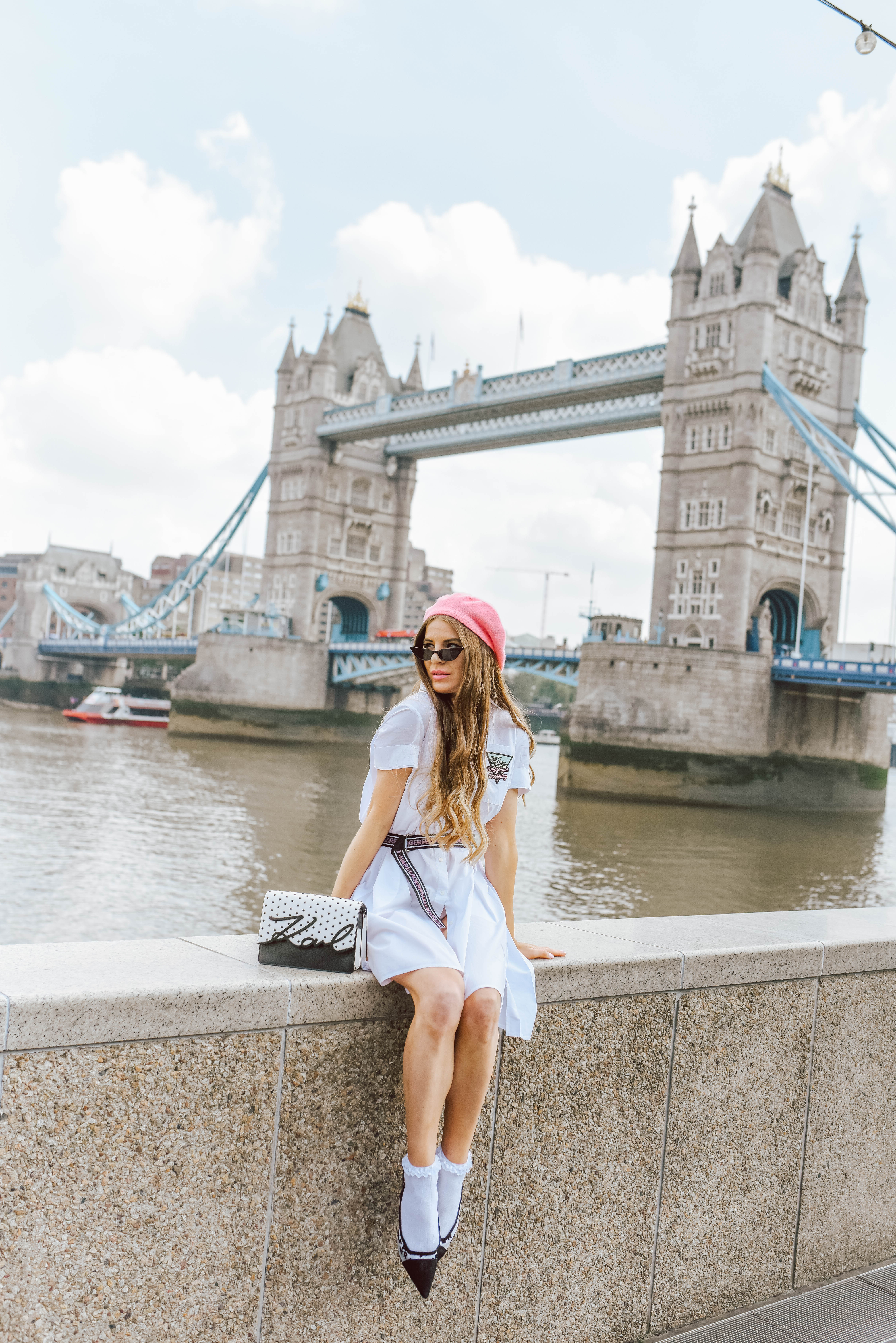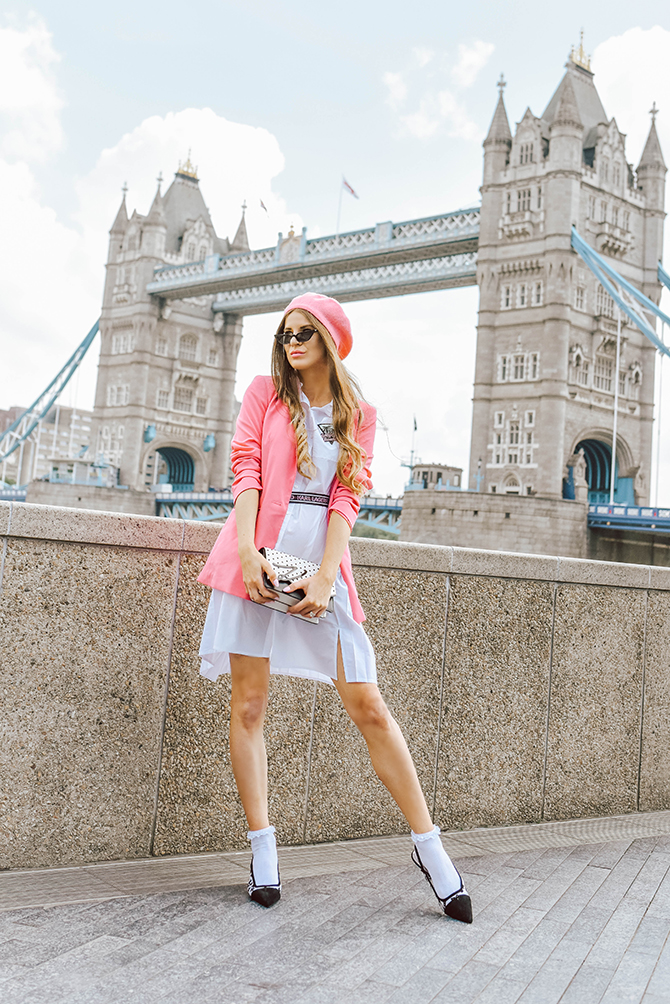 The first dress had a stunning collar so I decided to get all attention out of it and wore this dress as a shirt. It was sunny but a bit chilly day so I thought that shirt and jeans combo will be the best choice that day.
The second dress reminds me of sunny south France so I opted for a French chic look. Even though I had a stroll around the iconic London Tower Bridge I felt like I am in Cannes in this outfit. It's a lovely summery shirt dress great for both beach & city holiday or for strolls around your own city.
There are many ways to wear a shirt dress, but this time I will suggest 5 ways to wear it in spring/summer.
– Wear a shirt dress as a shirt with jeans and blazer for a casual daytime look.
– Wear a shirt dress with kitten heels and beret for a french chic look.
– Wear a shirt dress with trainers and a cap hat for casual sunny days.
– Wear a shirt dress with a straw sunhat and sandals on beach holidays.
– Wear a shirt dress with court shoes, elegant slim belt and watch for an office look.
Get the 1st Look:
Karl Lagerfeld Pinstripe Tunic £165
Karl Lagerfeld Ikonik Kupsole Trainer £135
Karl Lagerfeld Signature Bag £335, now £234
Get the 2nd Look:
Karl Lagerfeld Kalifornia Poplin Shirt Dress £245
Karl Lagerfeld Kitten Heel Logo Sandal £145
Karl Lagerfeld Signature Bag £335, now £234
*This post includes gifted items, however, all views and pictures are my own.