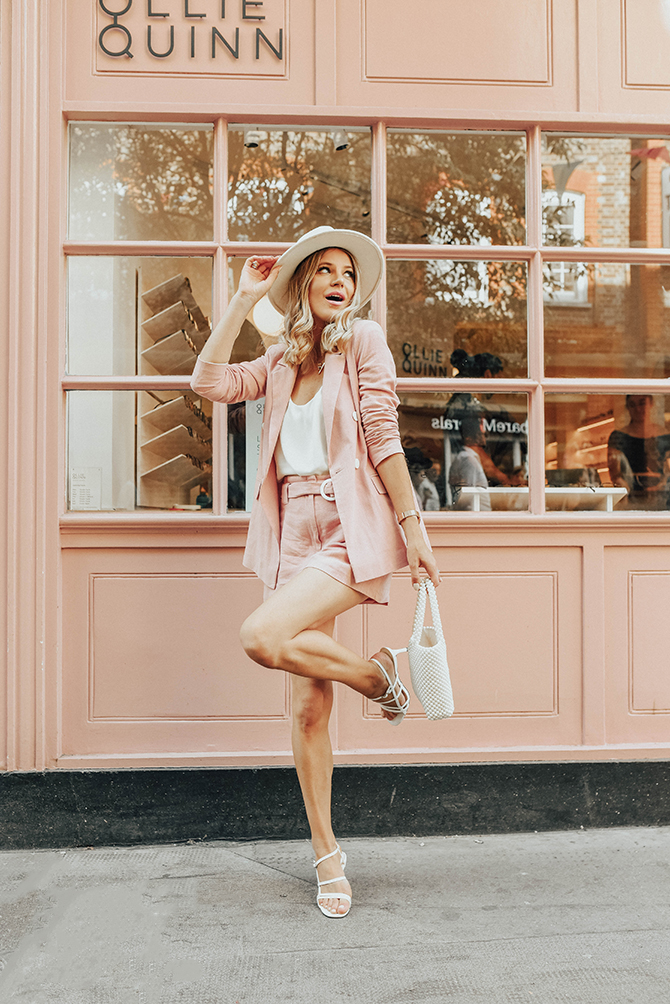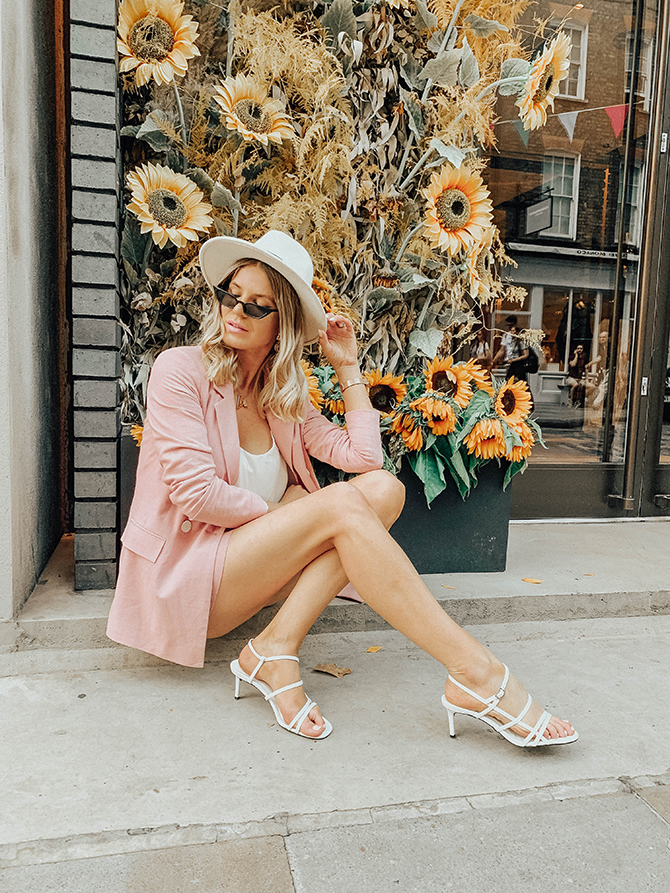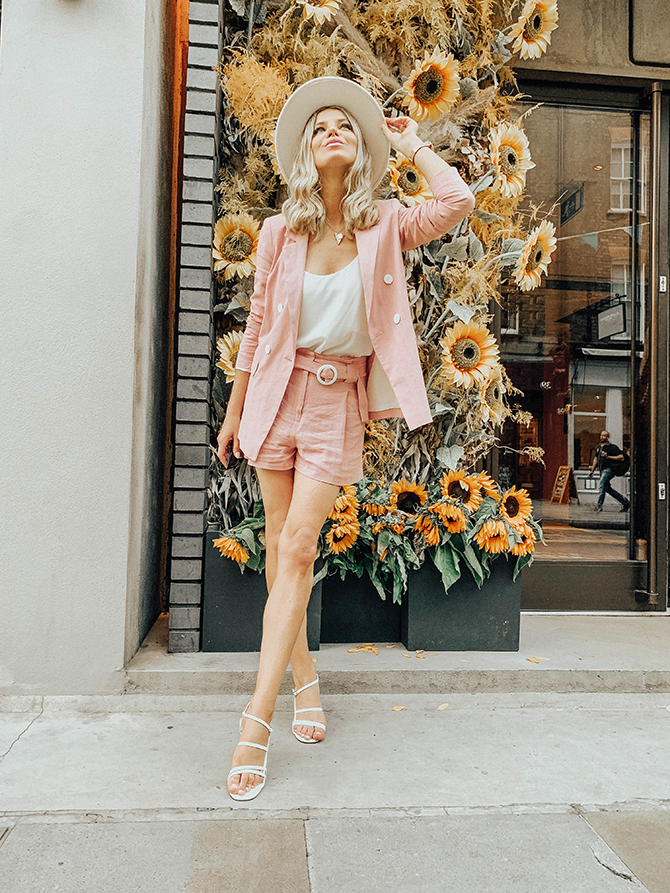 Power Trouser Suit is pushed away by a Shorts Suit this summer. What can be better than a tailored set of shorts and a blazer for those summer meetings and meetups? And even though some years ago I was pretty skeptical about a shorts suit, I've been totally in love with it for the last year or so.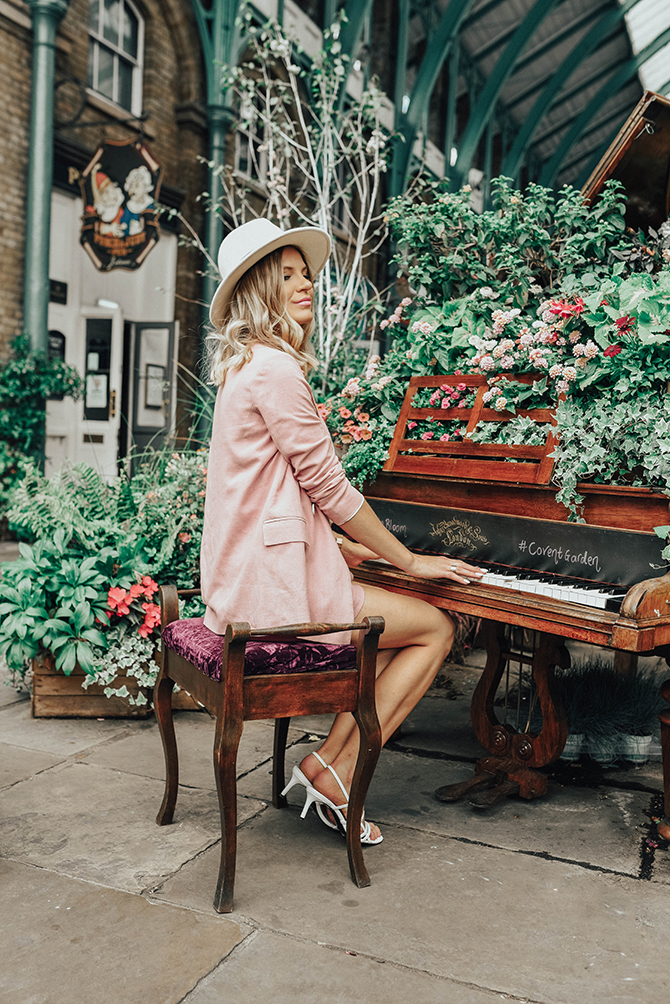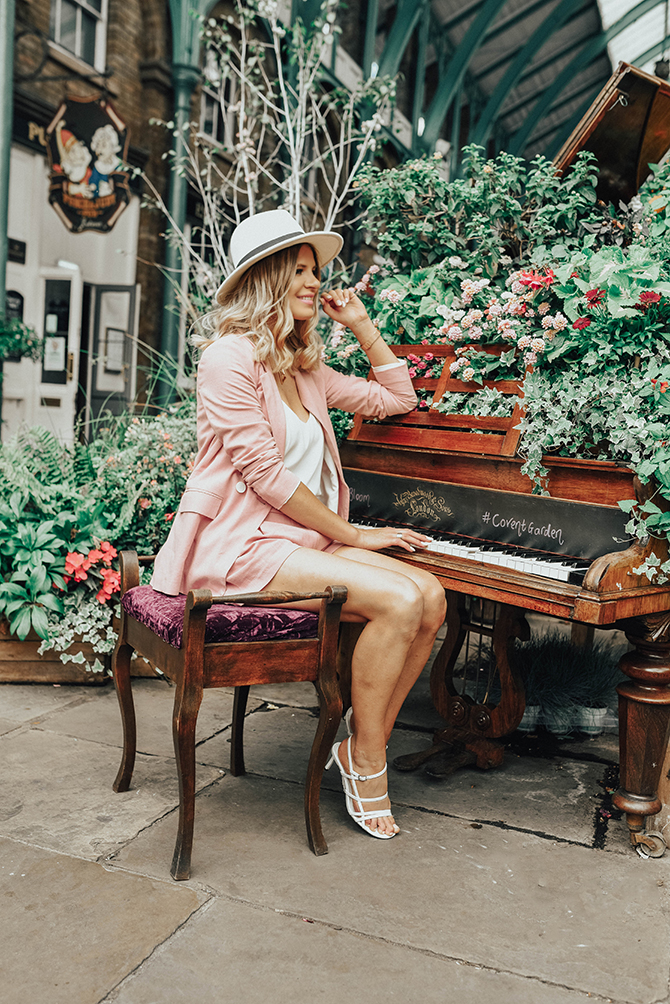 I got this gorgeous pink suit from River Island and couldn't be happier about it. Great for meetings and catch-ups with friends or worn separately for other styling possibilities.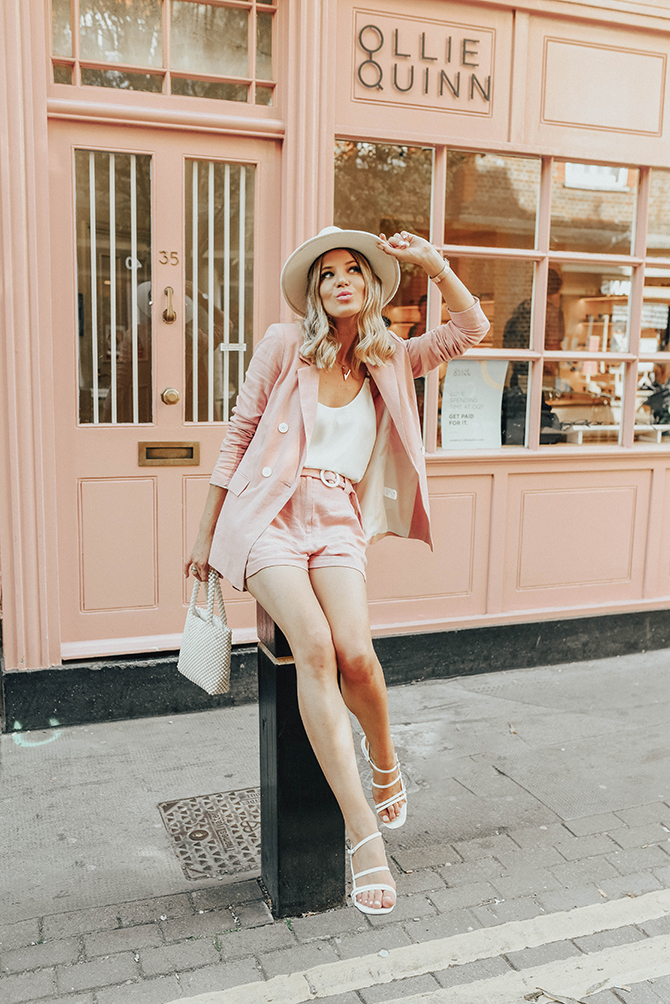 If you struggle to find ideas How to Wear the Shorts Suit Trend, check the tips below:
1. Wear a shorts suit with a cami top for a more sophisticated look.
2. Style shorts suit with a t-shirt for a casual look.
3. Wear court heels or smart heeled sandals for work and meetings.
4. Style shorts suit with chunky trainers for a casual daily look.
5. Mix it up, lose the blazer and style just shorts and opposite.
Get the Look:
River Island Linen Suit Shorts £28
River Island Linen Suit Blazer £50
River Island Cage Sandals £38
White Cami Top (sold out, similar) £16
White Sunhat (sold out, similar) £16
*This post includes gifted items, however, all views and pictures are my own.