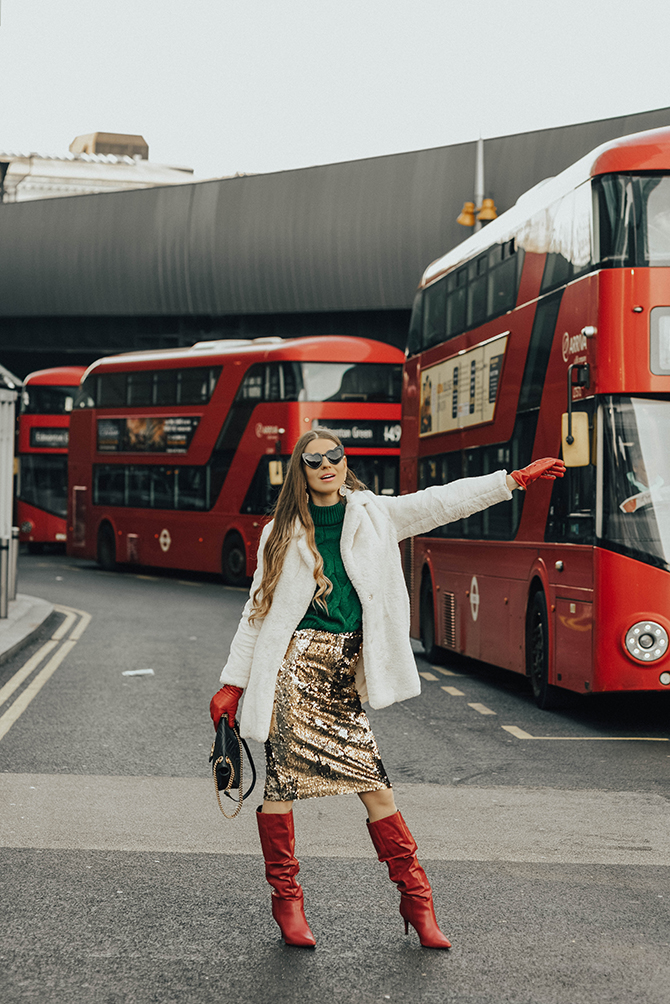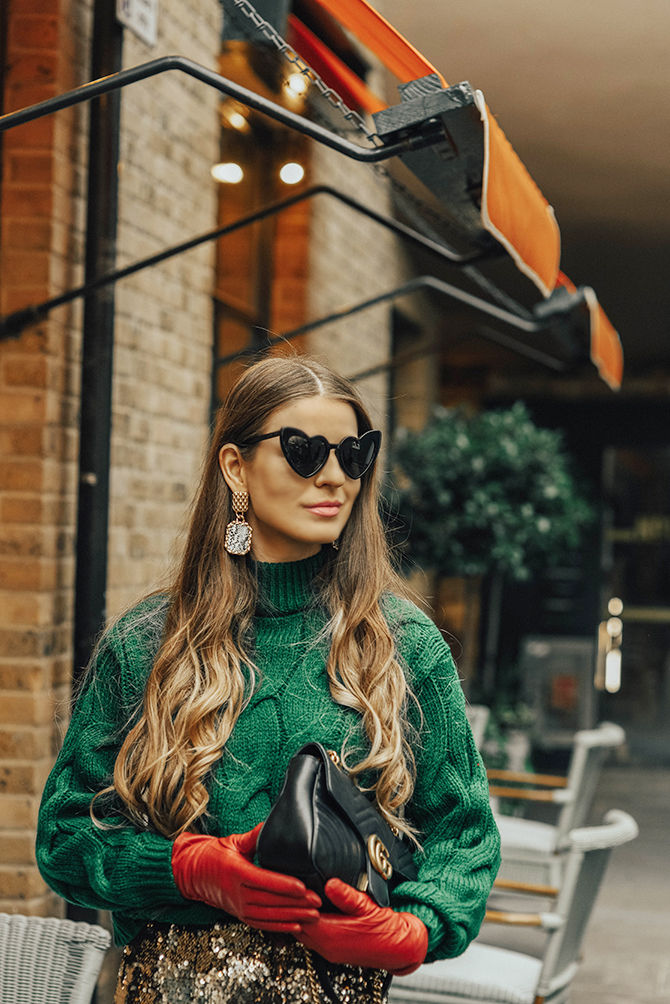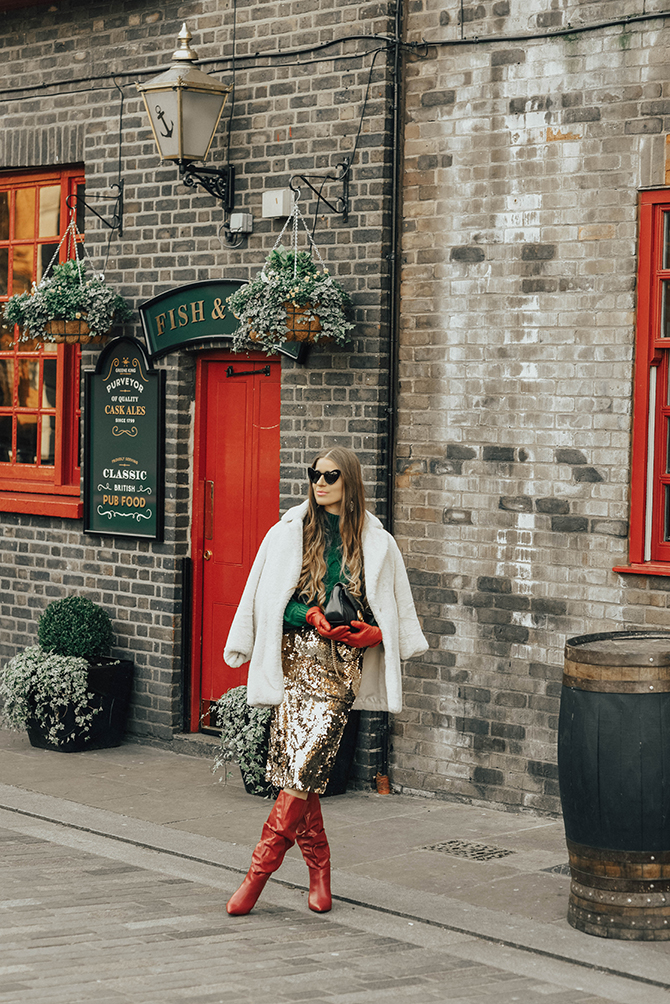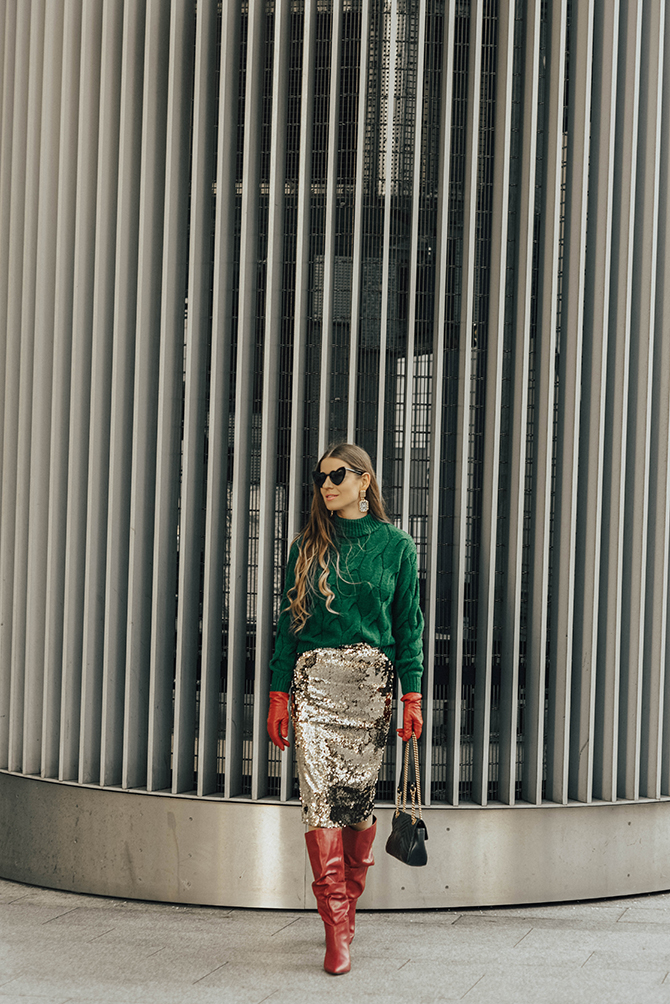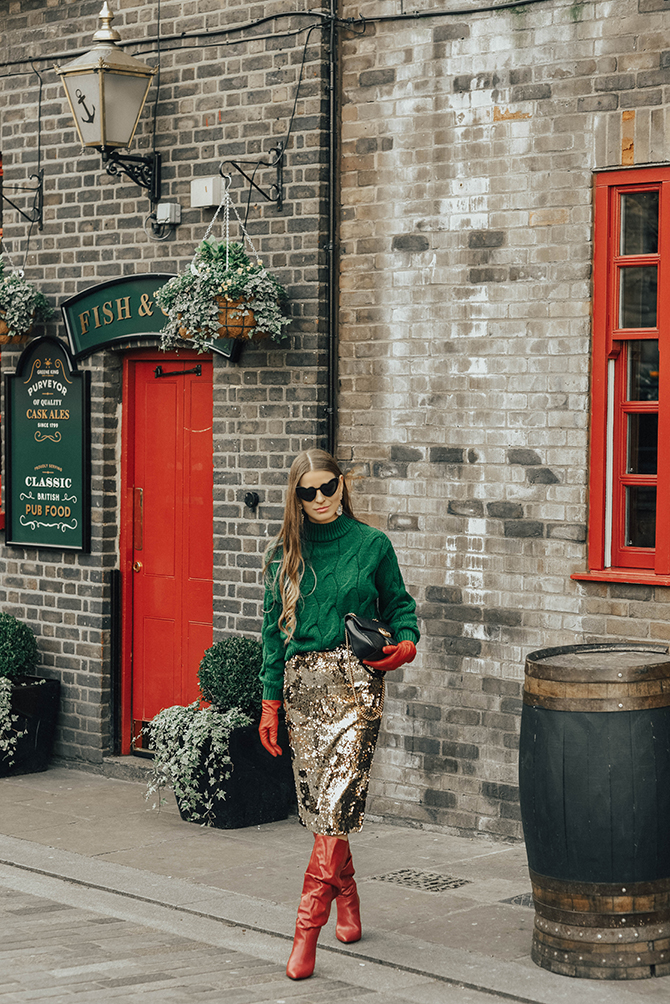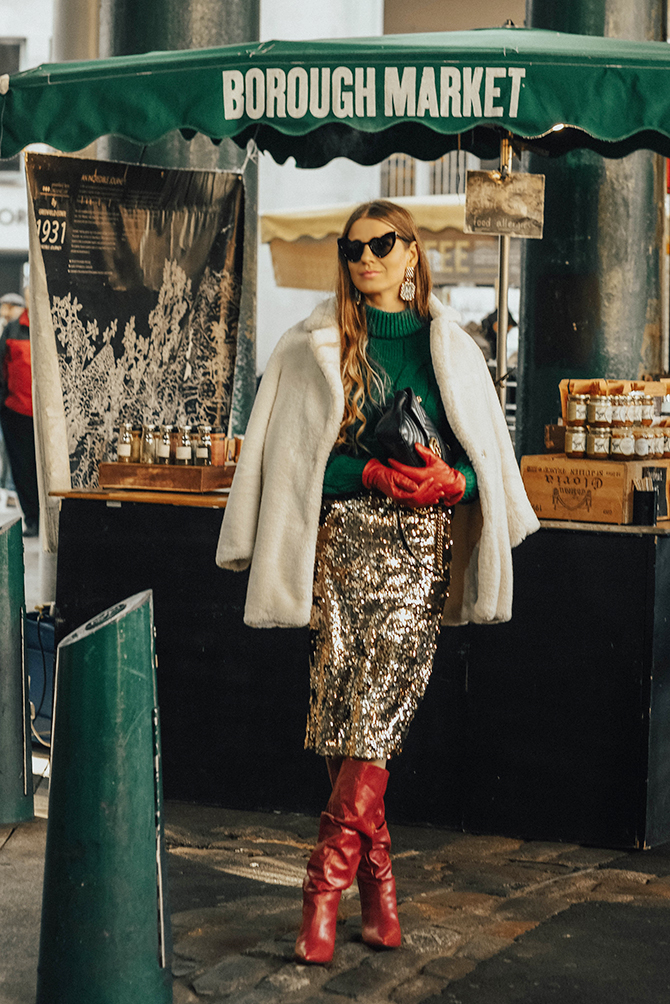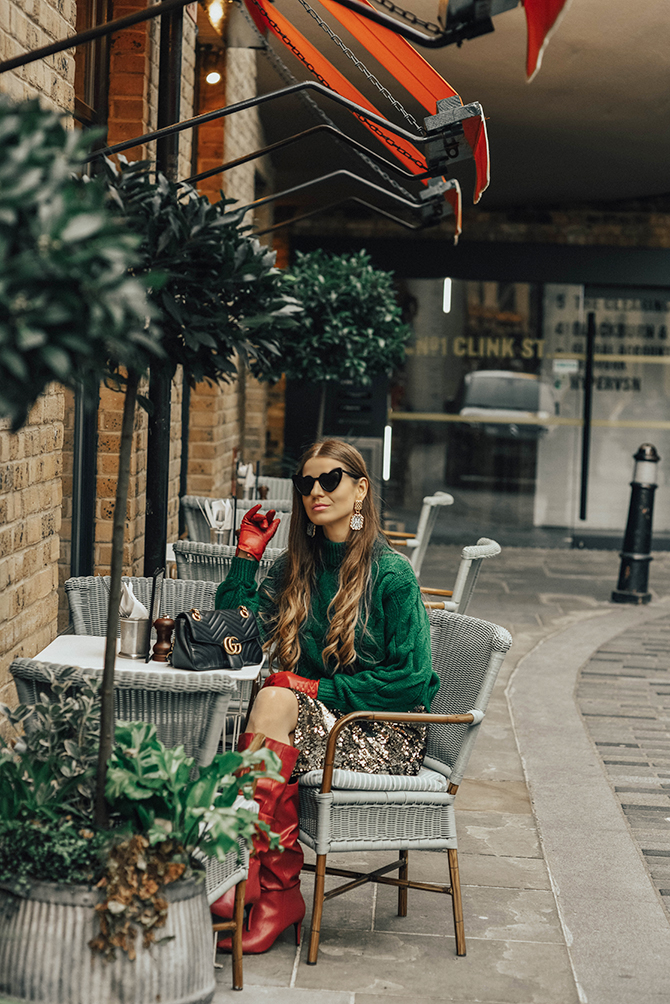 We all know that sequins are great for occasions but how about wearing sequins during the day? Yes, sequins during the day are no longer a taboo and you don't need to save them till the night out or next occasion. It would be just silly to save this sparkle for later, so bring on sequins, let's shine bright like a diamond during the day. If you lack ideas on How to Wear Sequins During the Day, keep reading.
– Wear sequin skirt with a simple t-shirt in summer
– Wear pencil sequin skirt with knitwear in winter, as I did.
– Wear sequin top with elegant blazer and jeans
– Wear sequin jacket with jeans and trainers
– Style sequin accessories with your daily outfits
I got this gorgeous Sequin skirt from Amazon Find for just £16 and it would be a shame to not wear it during the day. It's beautiful, it's elegant and can be styled in many different ways.
Get the Look:
Sequin Gold Skirt from £16
Green Jumper (sold out, similar) £23
Amazon Red Slouch Boots (sold out, similar) £103
Loulou Sunglasses £275
Red Leather Gloves £39.99
*This is a gifted collaboration with Amazon, however, all views and pictures are my own.