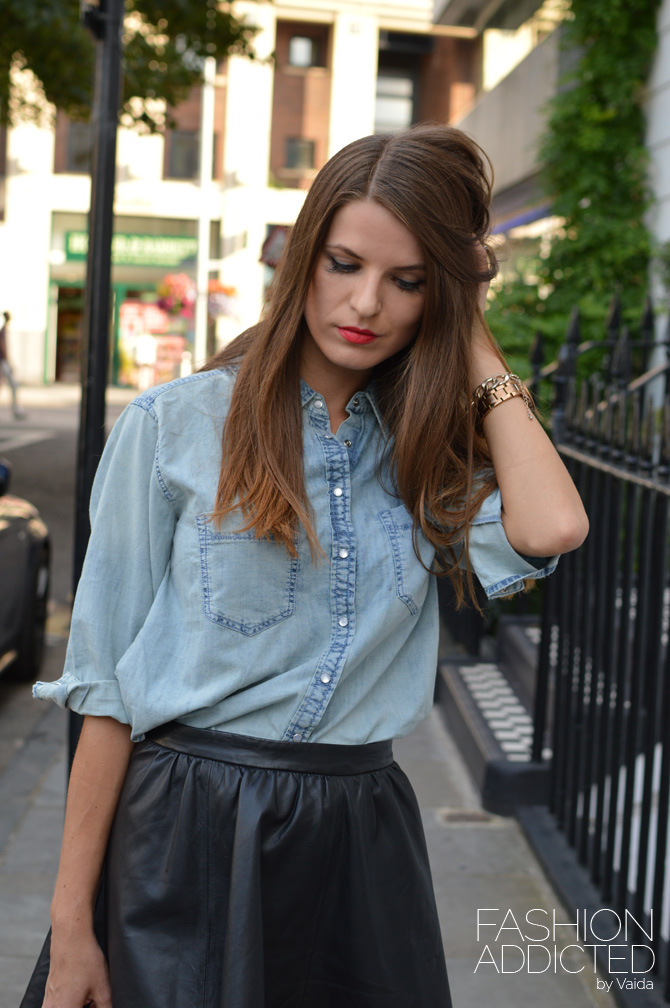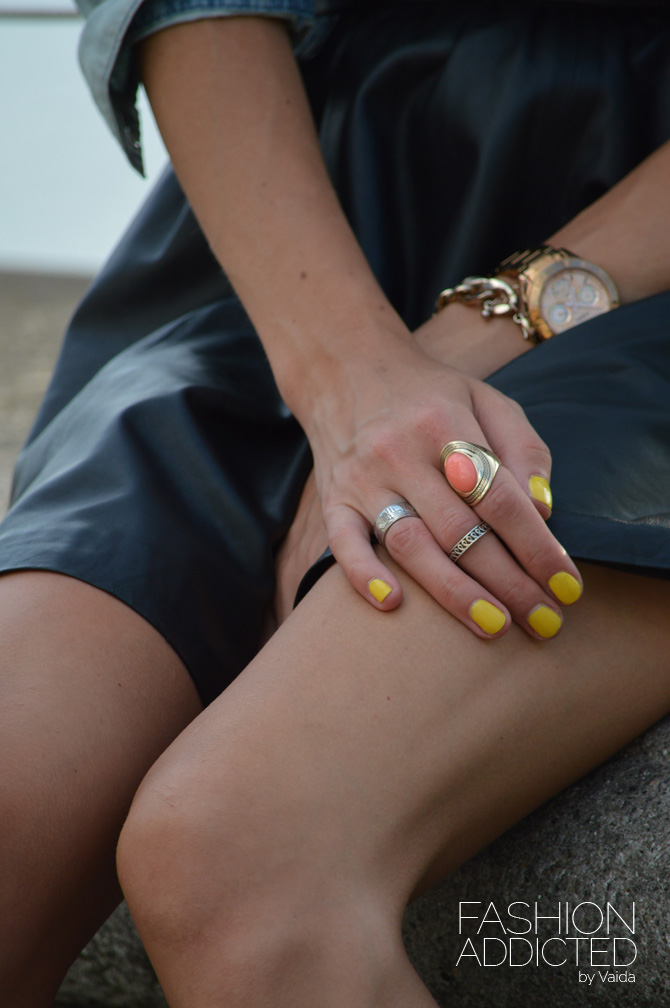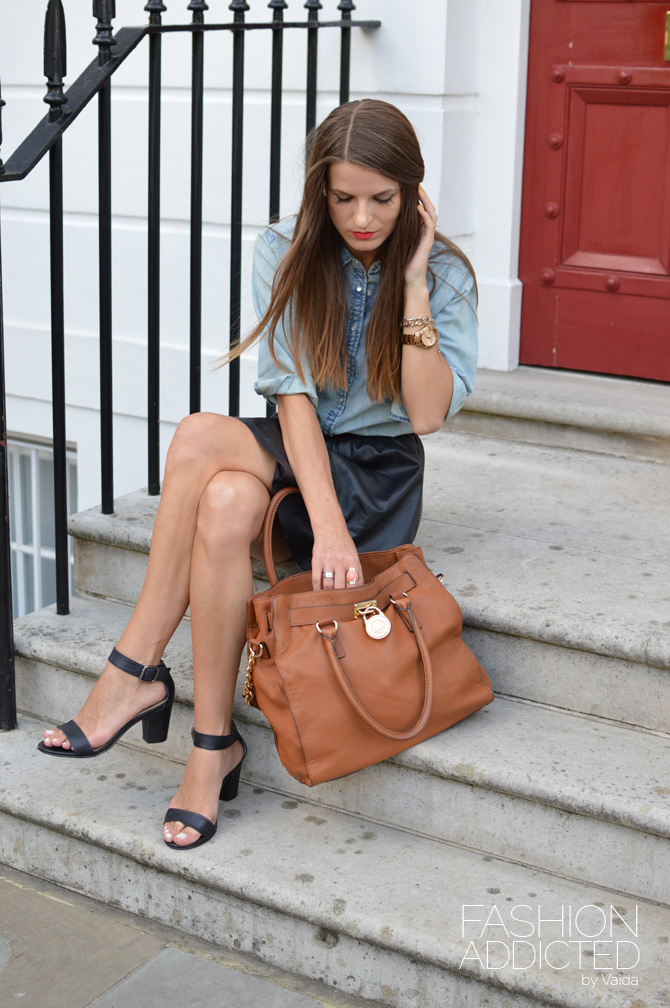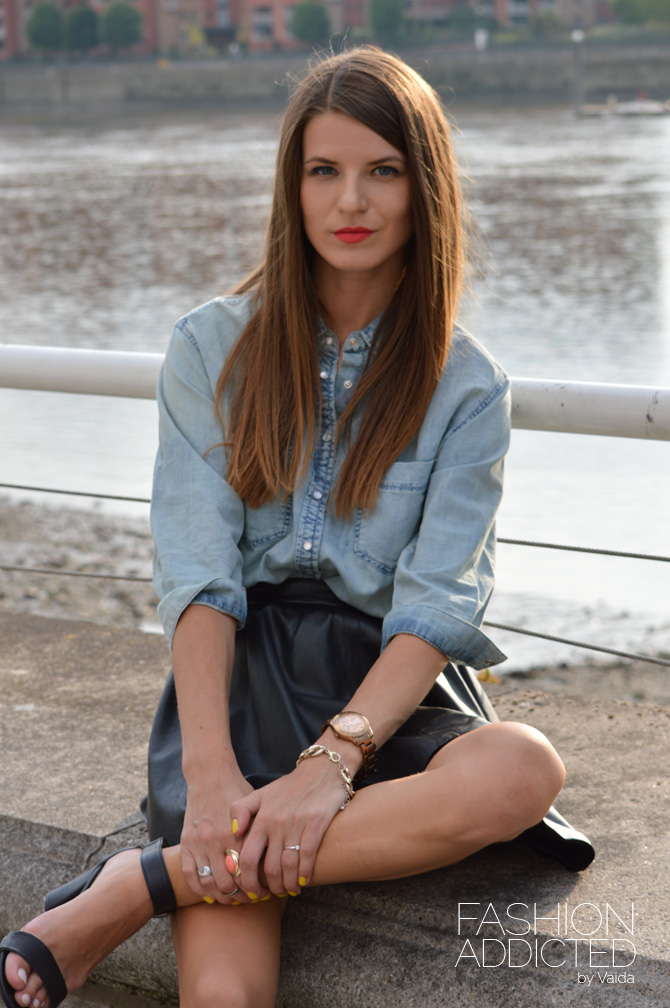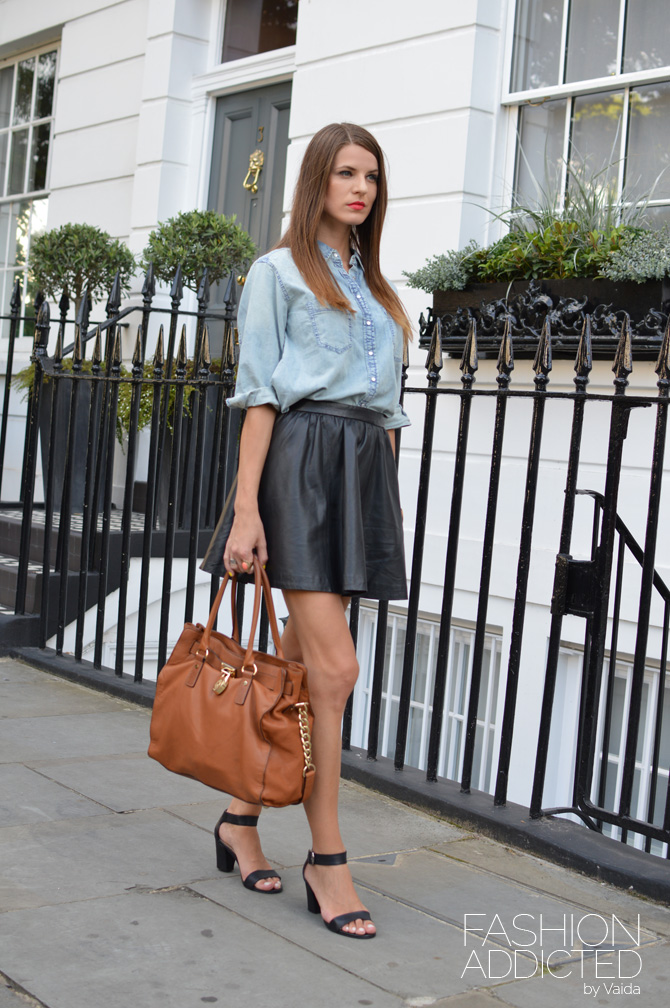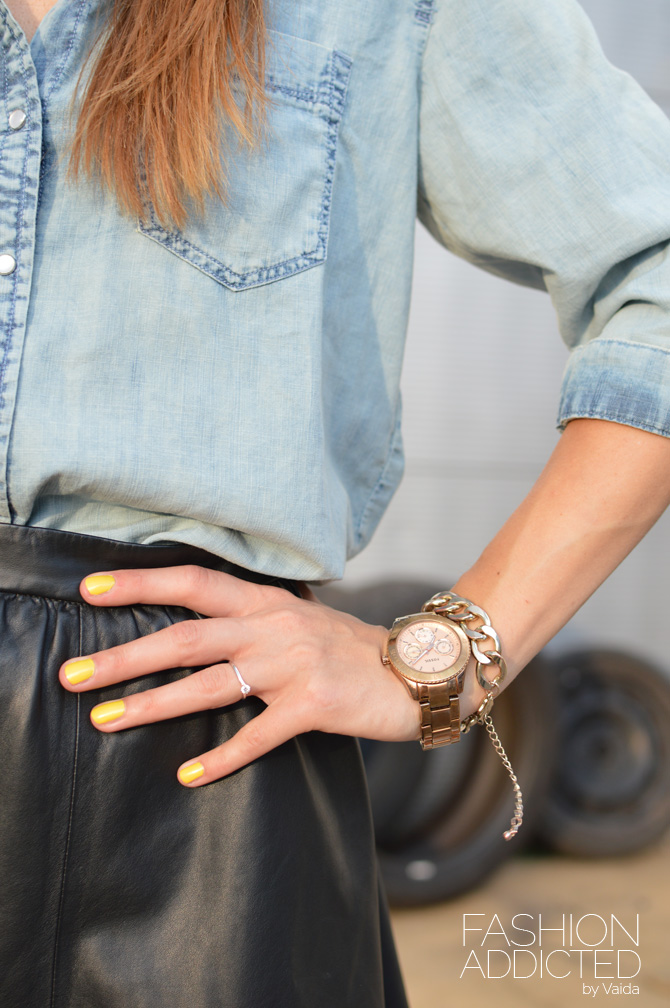 >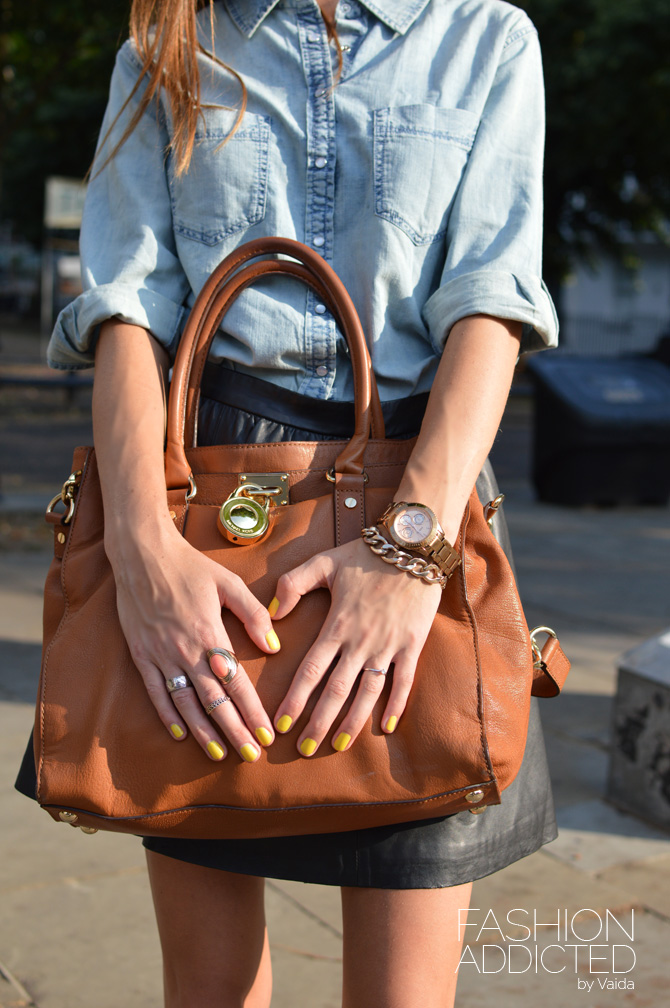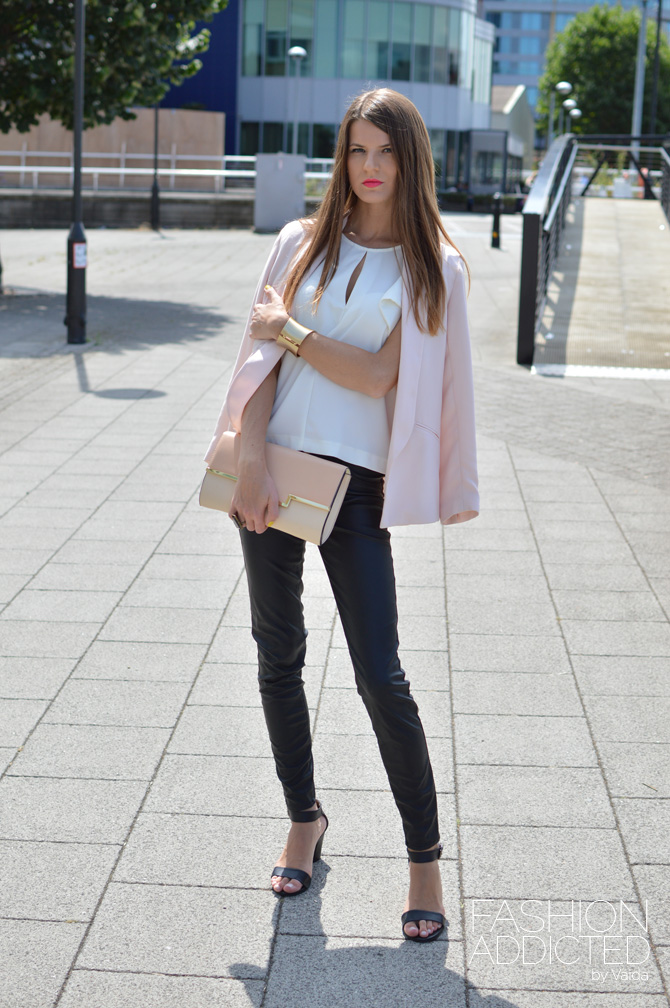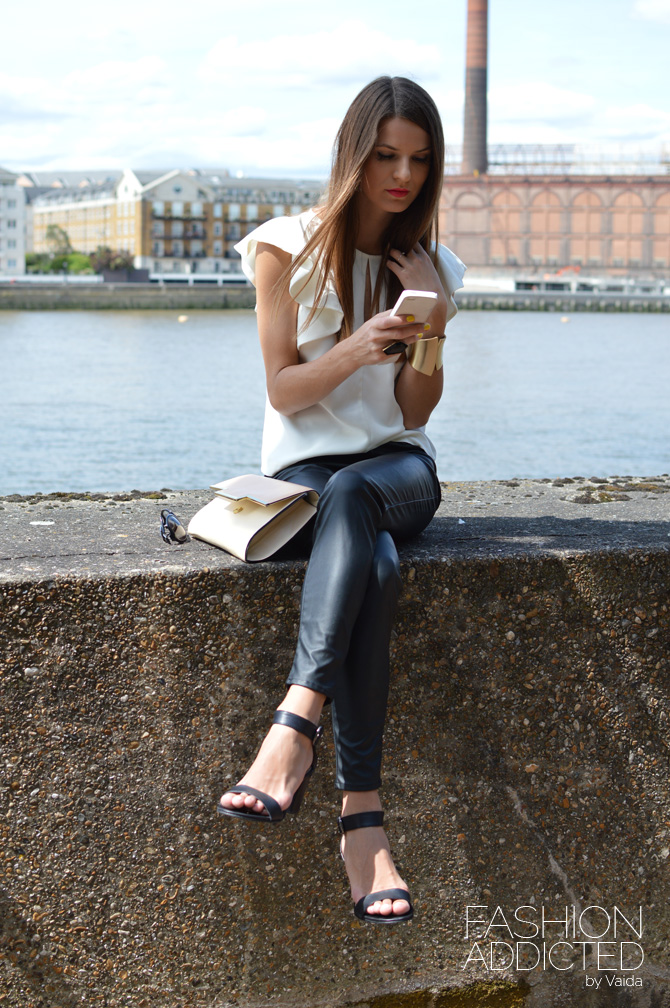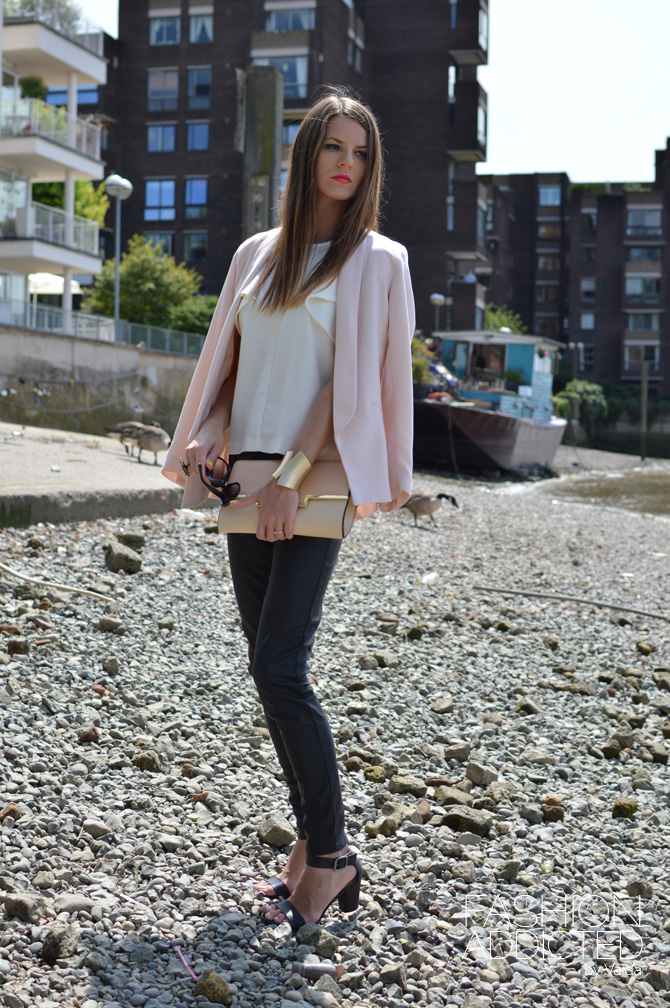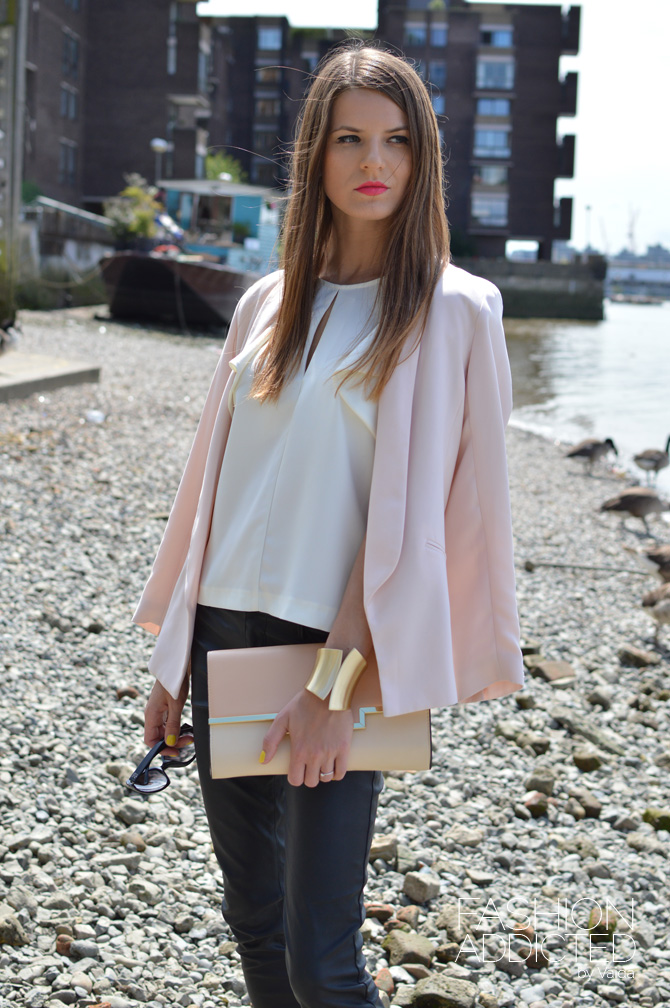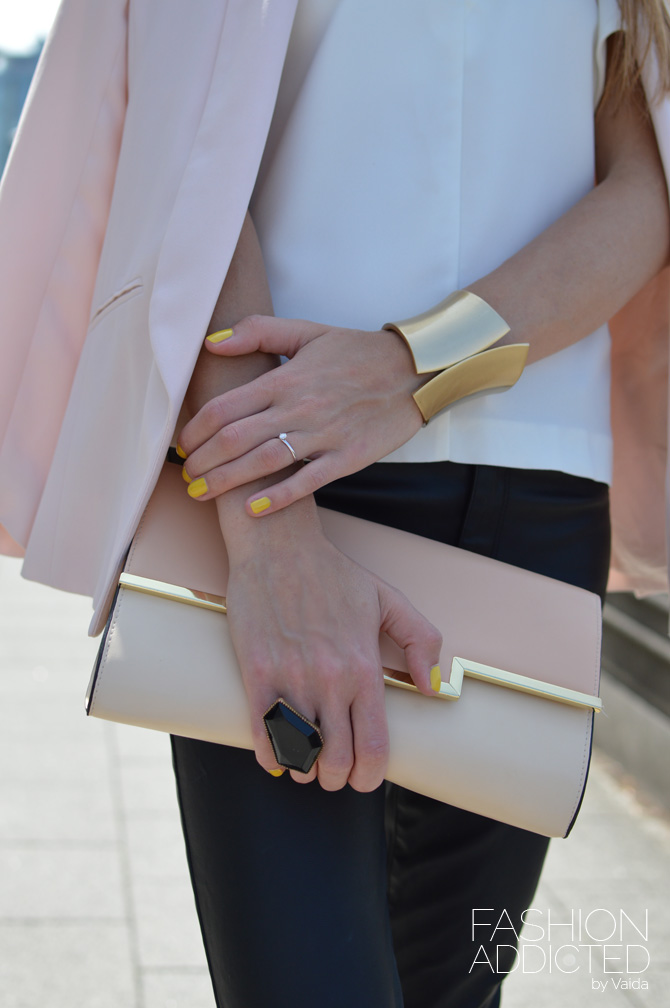 Hello all,
Just wondering how many leather items do you have in your wardrobe? Or does word leather gives you an idea of too sexy? If you think that way, you should change your mind.
You can easily combine leather skirt with a casual top and your outfit will look simple and sophisticated. Special for magazine Ji24 I tried to match Circle Leather skirt with Mango Roll Up Sleeve Denim Shirt and voila. I have simple day outfit. Add Aldo Ring set to add more colour.
What about leather trousers? Don't be afraid of them. Just put on nice Ruffle Sleeve top, New Look Pink Blazer, grab Pink Clutch and you are ready for a day out or shopping. Simplicity and elegance.