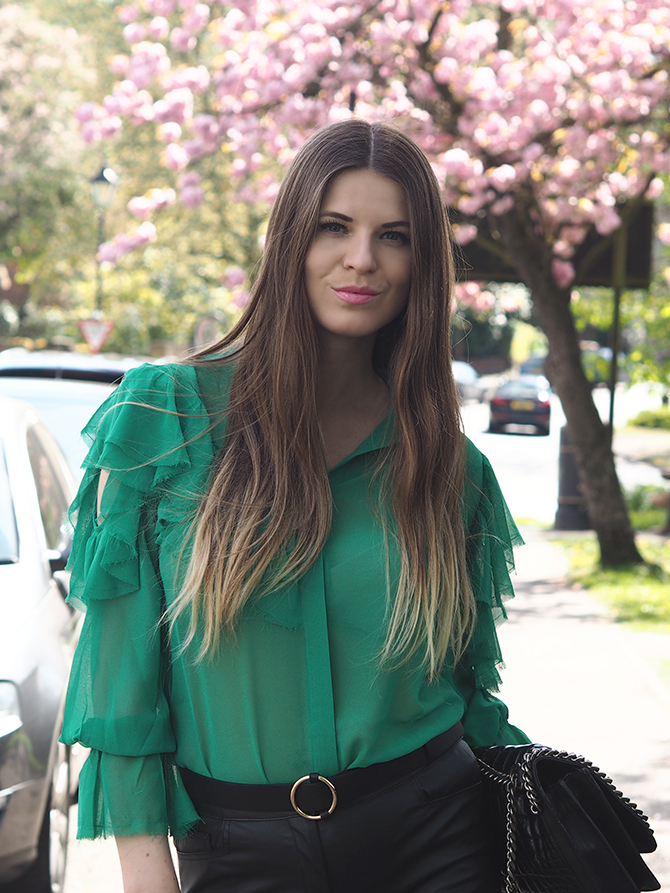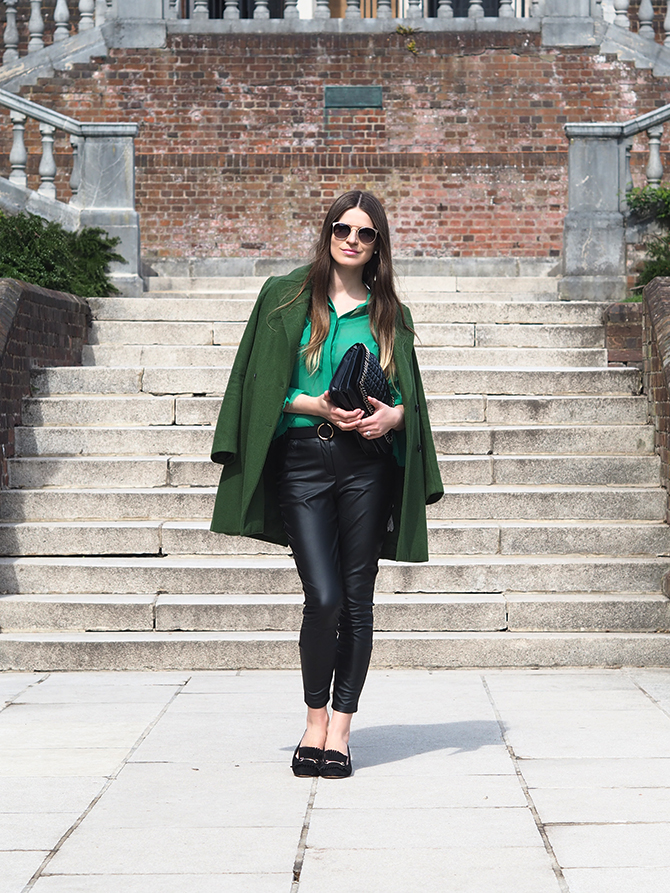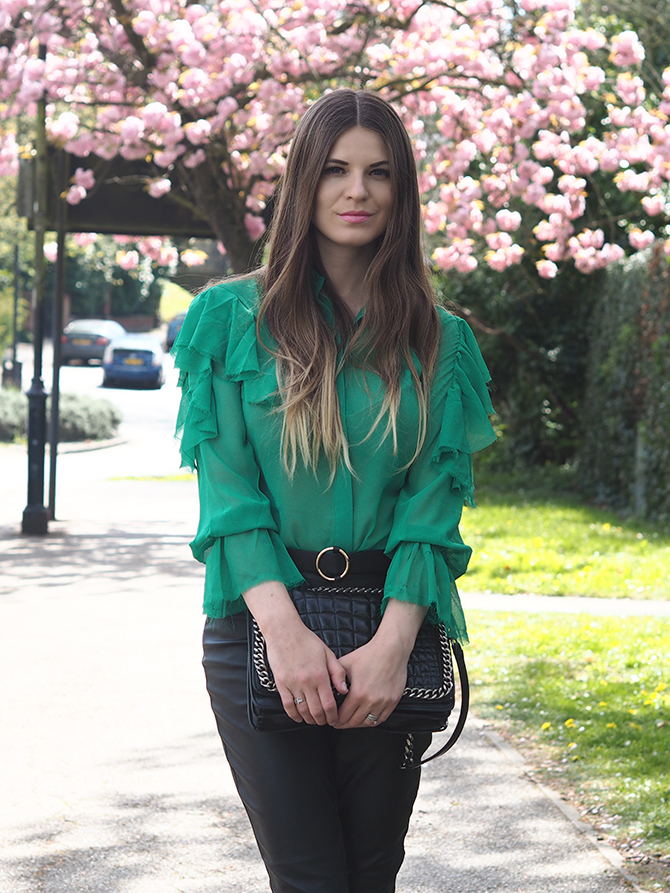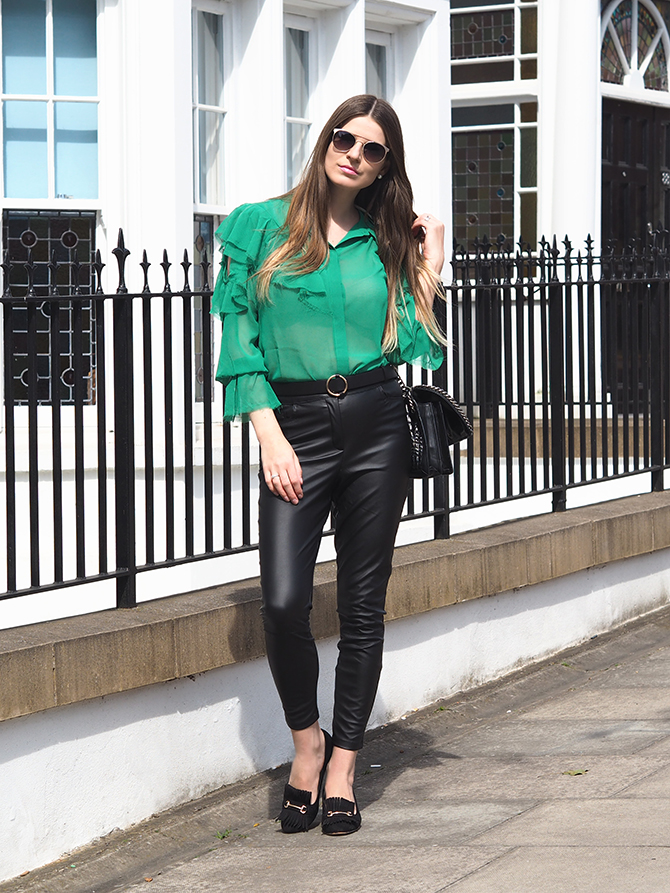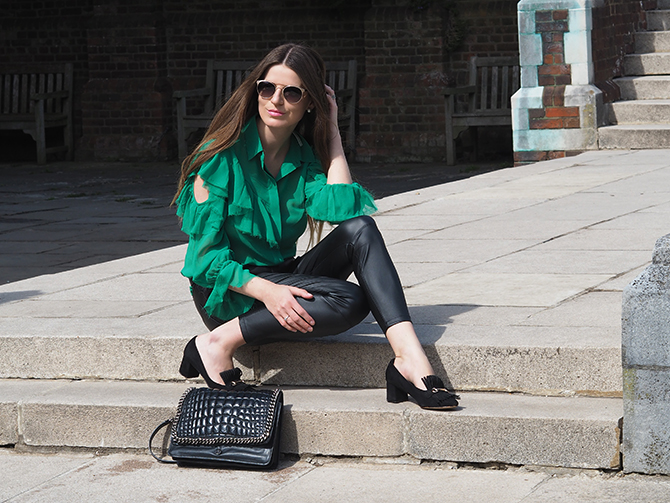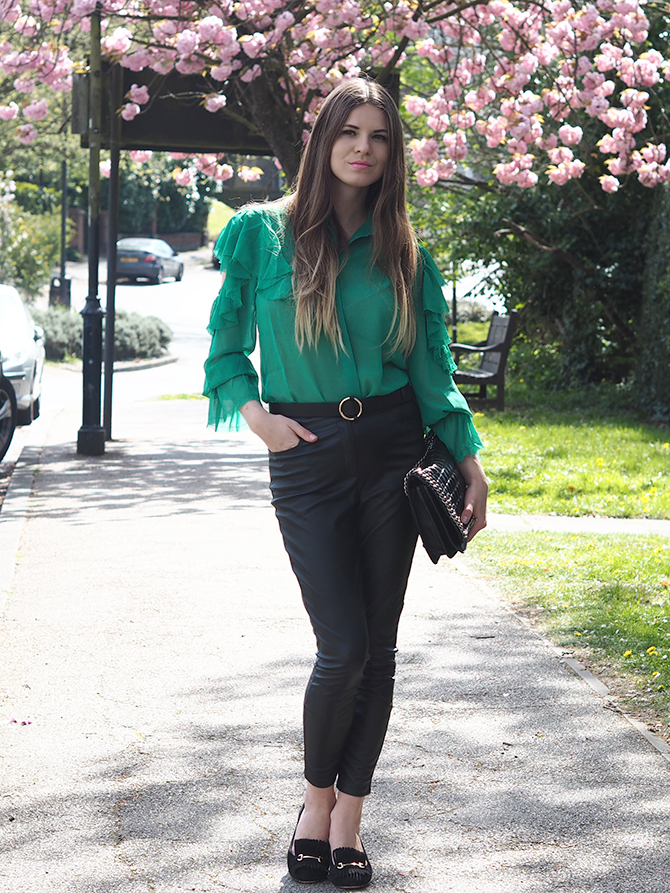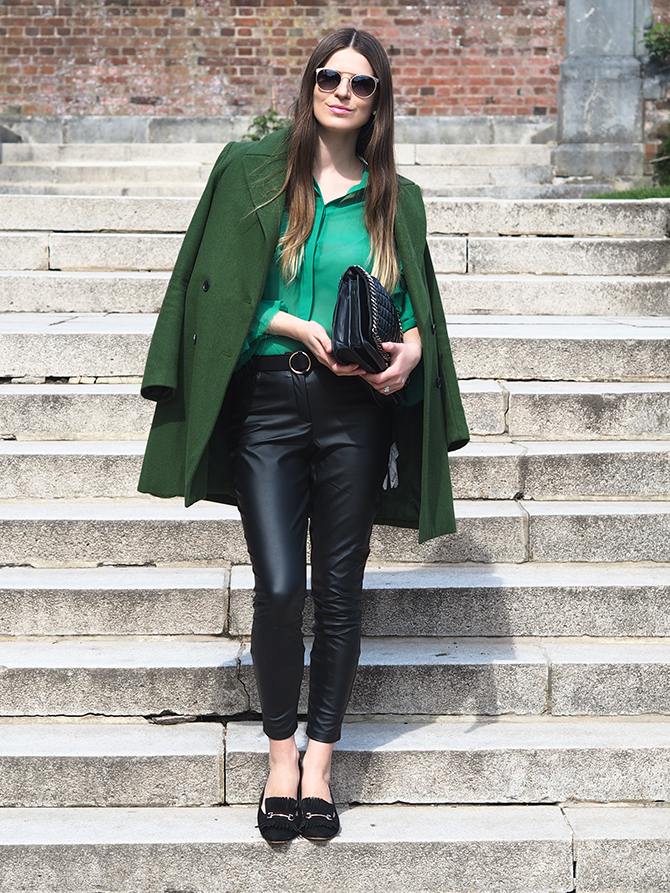 With blooming spring, green colour covers not just nature but fashion world as well. So it's worth to check these how to wear green top tips whether you choose green top or other piece of clothing in green.
– Pair it with neutral tones, like white, nude or black. White jeans or black leather trousers/skirt would work wonders.
– Pair it with blue or burgundy in winter and autumn months. Blue & burgundy are cooler tones so it works perfectly with fresh warm green.
– Pair it with yellow or orange, it's unusual and stands out.
– Green is a versatile colour so it can be dressed up or down.
I styled this emerald green ruffle top (which by the way is super fashionable now because of the ruffle details, which I mentioned here) with black leather trousers. Simple but chic outfit which was featured on Cosmopolitan Lithuania Magazine.
Get the Look:
Green Ruffle Blouse £36
Black Leather Look Trousers £35
Black Loafers (sold out, similar) £42
BTW guys, Fashion Addicted just announced a competition to win £100 worth MISSGUIDED voucher, it takes just few seconds and you can enjoy shopping spree, check it here.