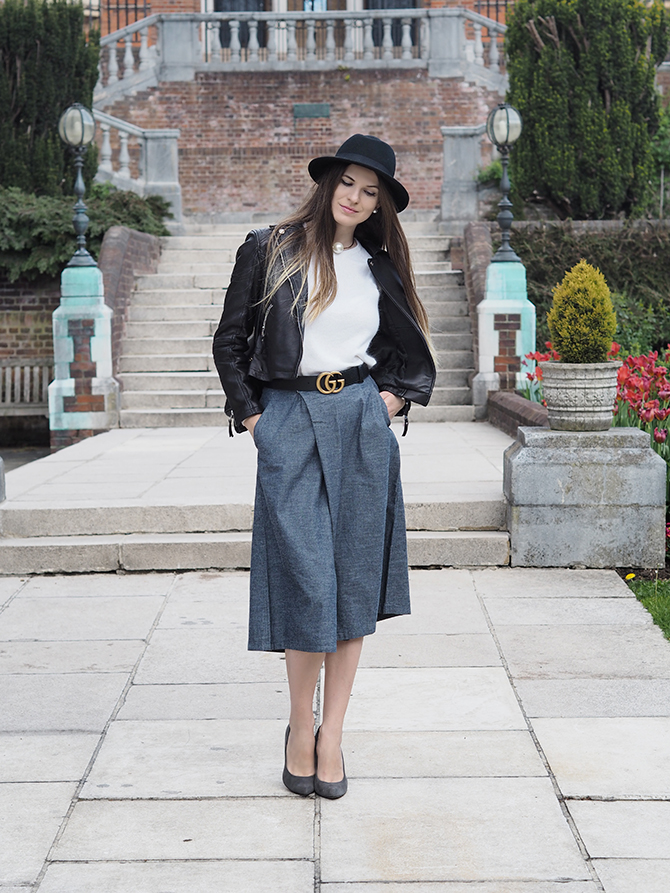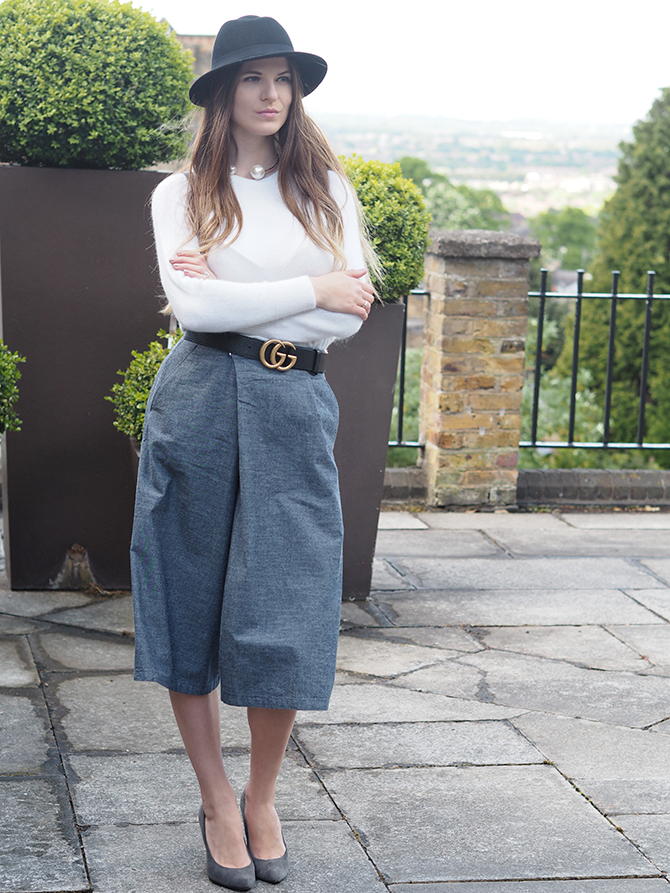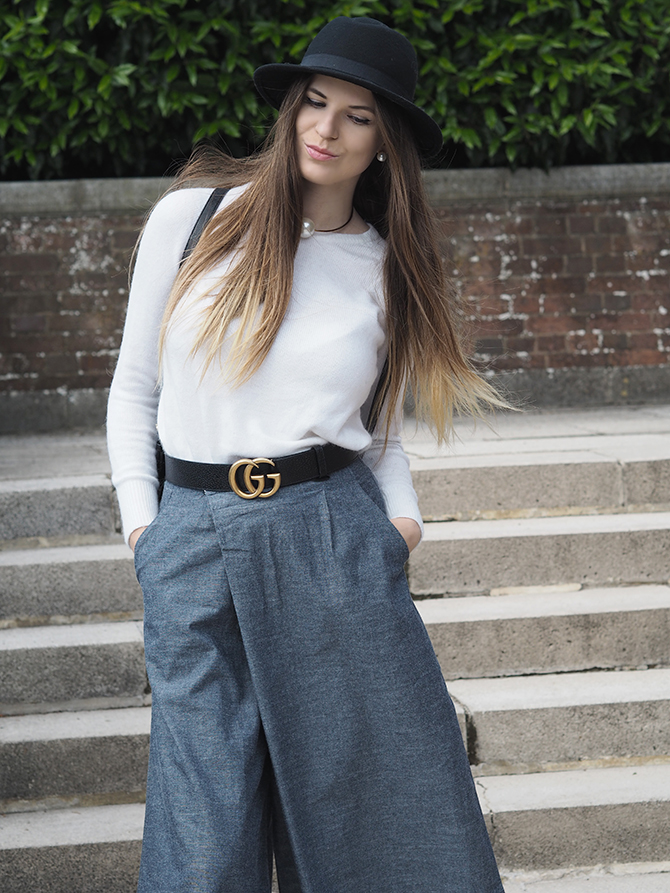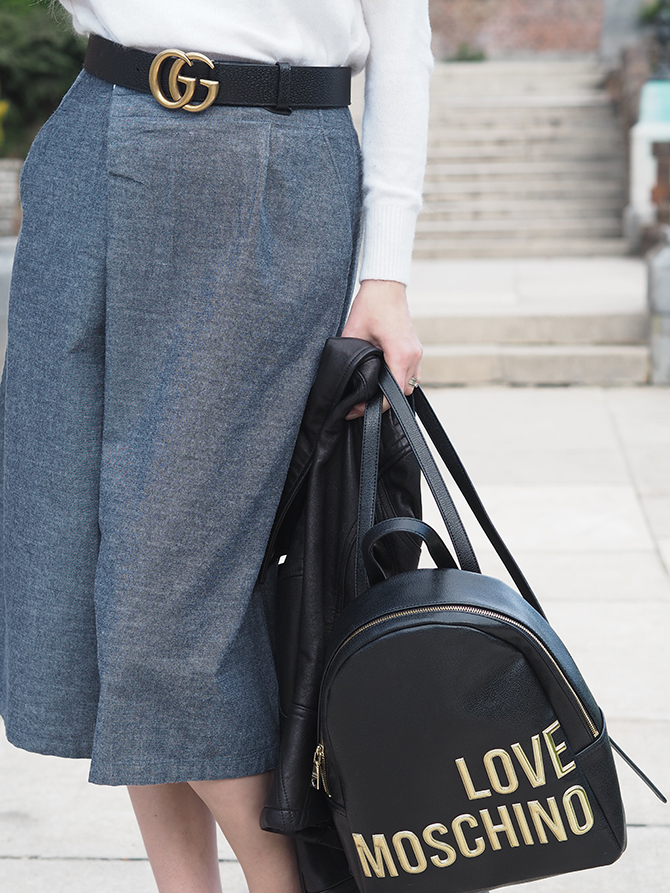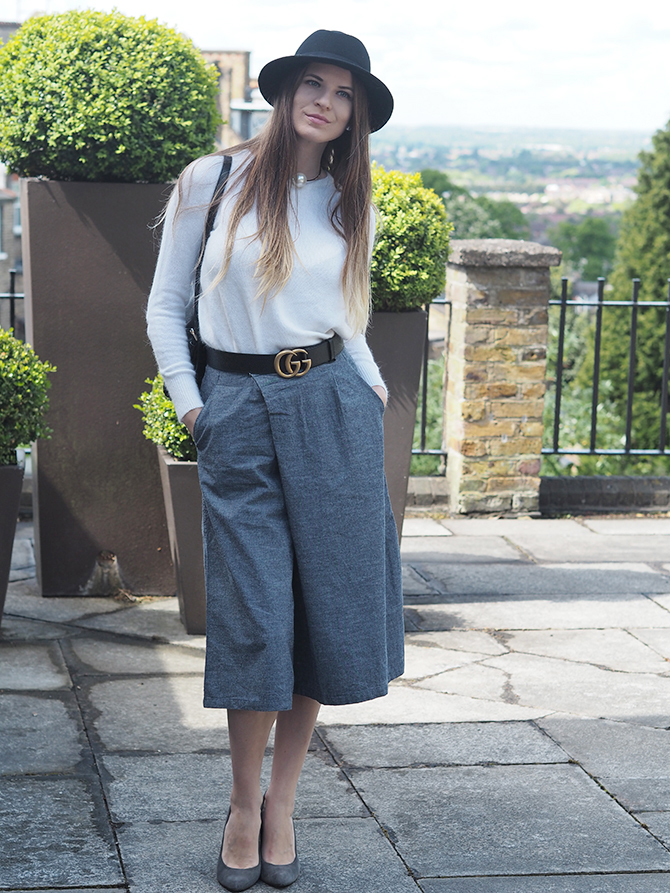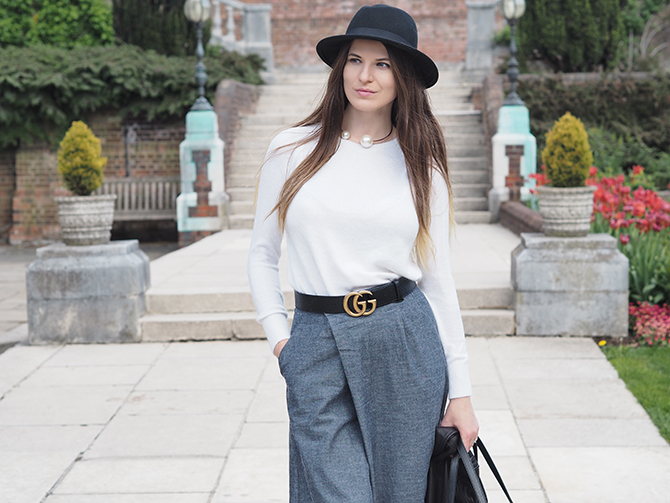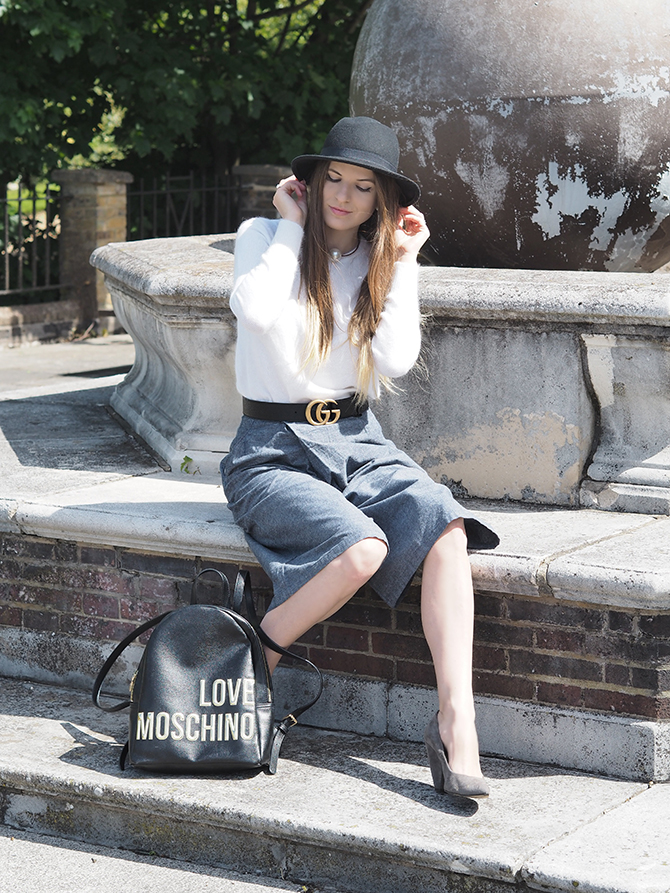 Back in 2016 culottes were a big thing, but what about this year? Are they still on trend? The answer is yes! If you still wonder how to style culottes, then keep reading.
I just got another pair of grey culottes (you can check my old ones here and here) and styled them in a different way than usual. Even some of you might think that culottes are ugly piece of clothing but I would say that they are one of the coolest trends and there are many ways to pull them off. Some tips on how to style culottes:
– Choose top that has less volume than culottes
– Accessorise it with a belt to show off your waist
– Pair it with heels or trainers, both ways are equally good, just do not choose flat shoes if you are petite
– Add a pop of colour
Get the Look:
Grey Culottes £28
White Jumper (sold out, similar) £129
Gucci Marmont Belt £240
Love Moschino Backpack (sold out, similar) £185
BTW guys, Fashion Addicted just announced a competition to win £100 worth MISSGUIDED voucher, it takes just few seconds and you can enjoy shopping spree, check it here.