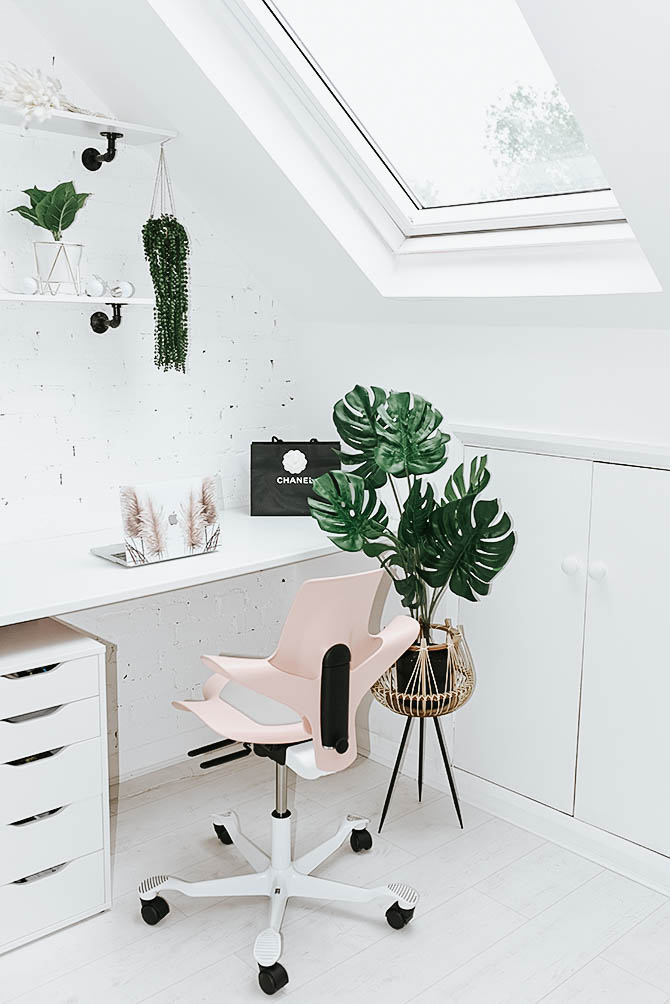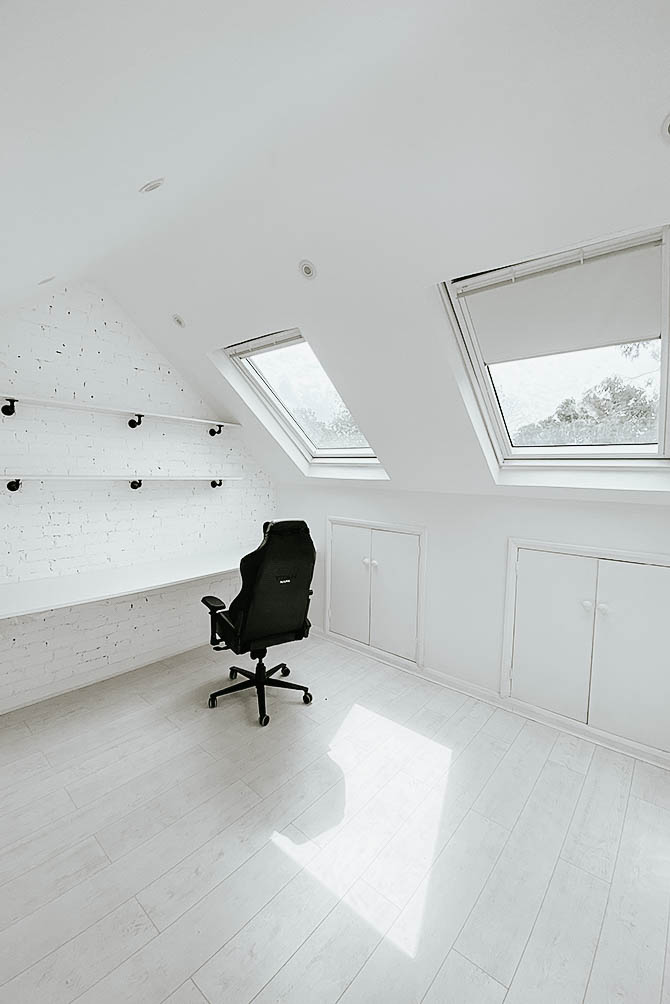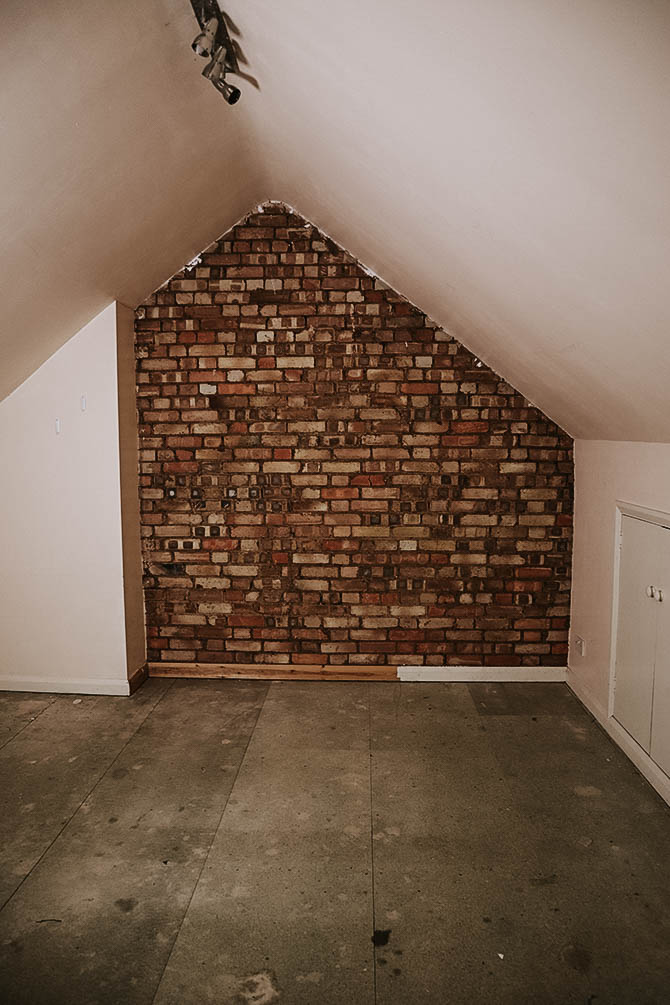 As soon as we stepped into the loft, we instantly knew that the only way to convert this dark storage space into the dreamy loft is using VELUX windows. It is the easiest and simplest way to convert the loft space and it gives the best results. And therefore we decided to renovate our new house starting from the loft and create two bright and airy rooms with the help of VELUX.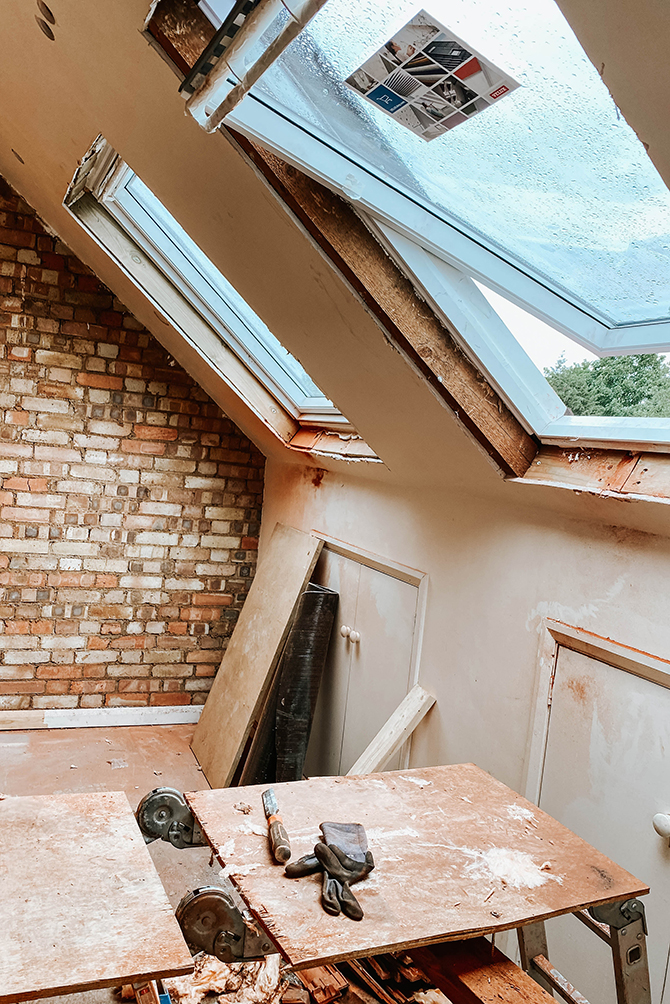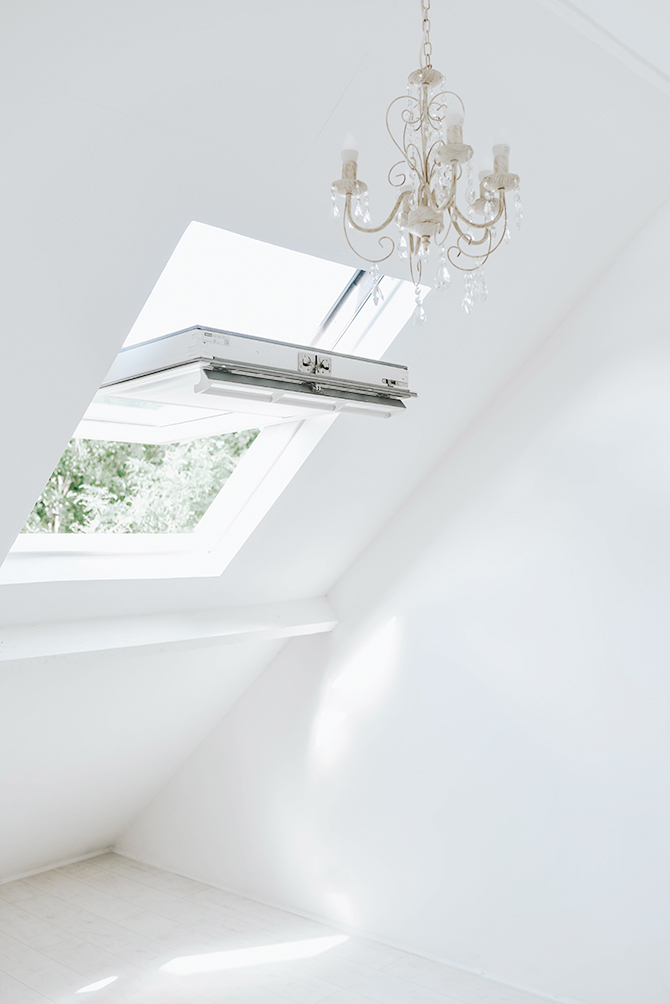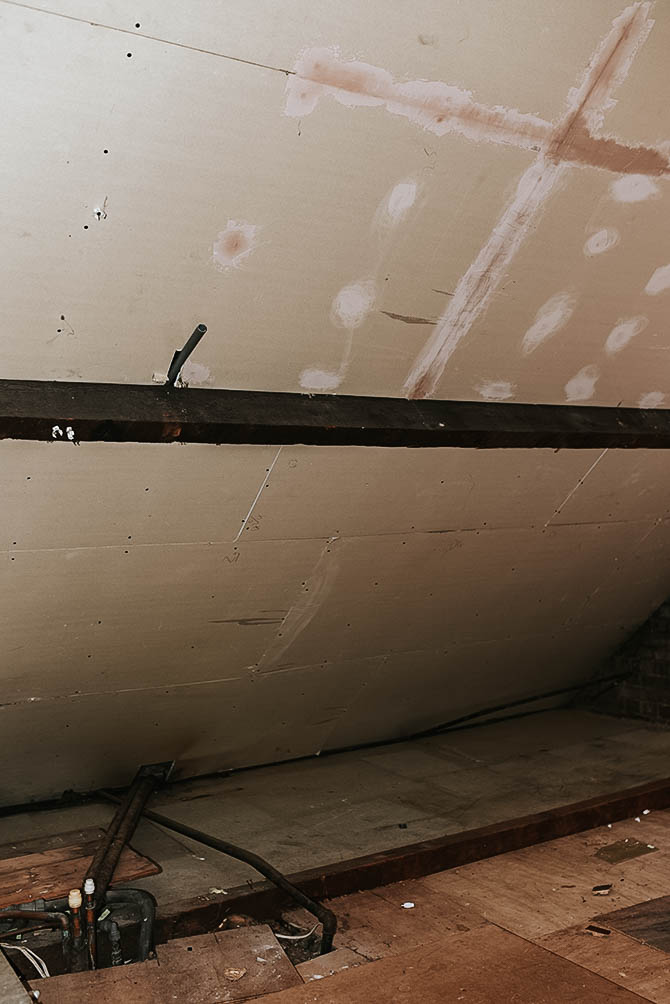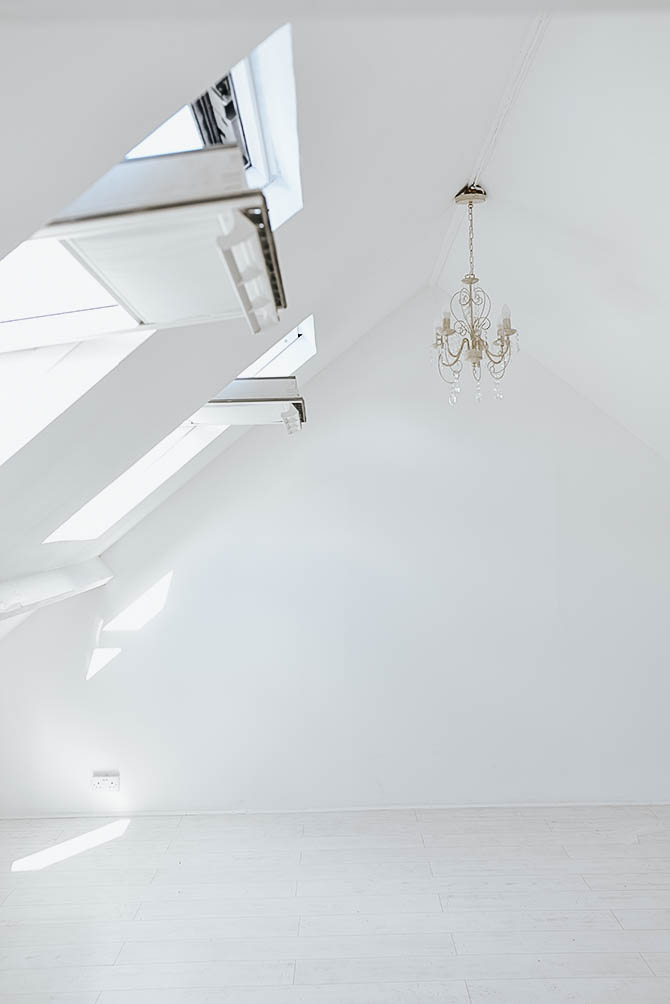 We had many ideas for the loft but in the end, we decided to convert one space to a workspace for my husband and me, and the other one to my walk-in wardrobe (hooray my long time dream will finally come true).
It couldn't happen without VELUX! So let me tell you a little bit about the history of VELUX. Back in 1941, inventor Villum Kann Rasmussen came up with an idea that would transform dingy attics into spaces full of sunlight. His first roof window was patented in 1942. He came up with a name with a meaning behind: 'VE', short for ventilation and 'LUX', latin for light and so were born VELUX.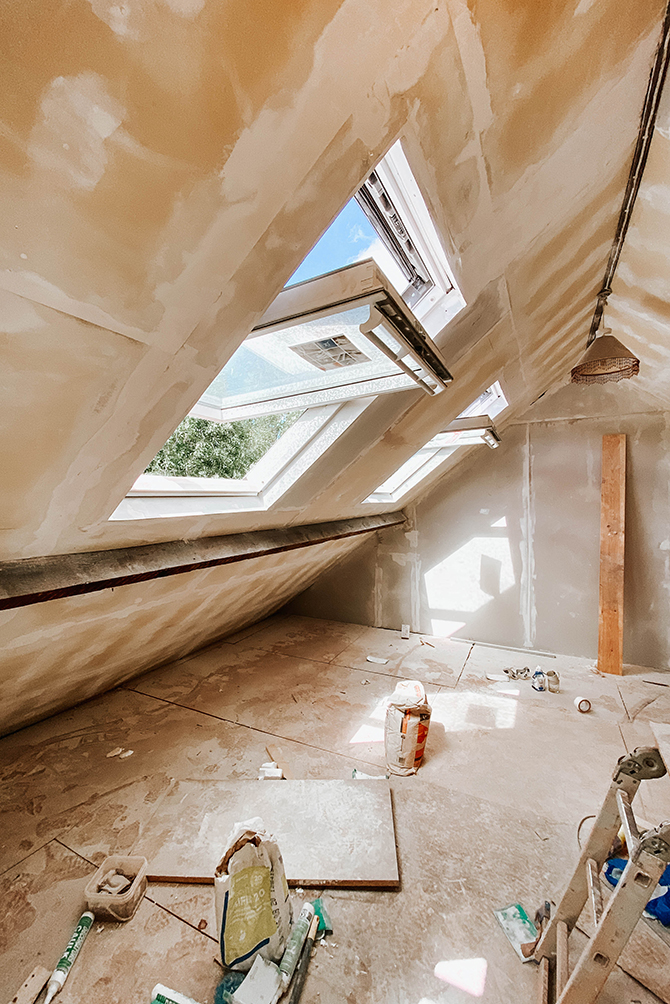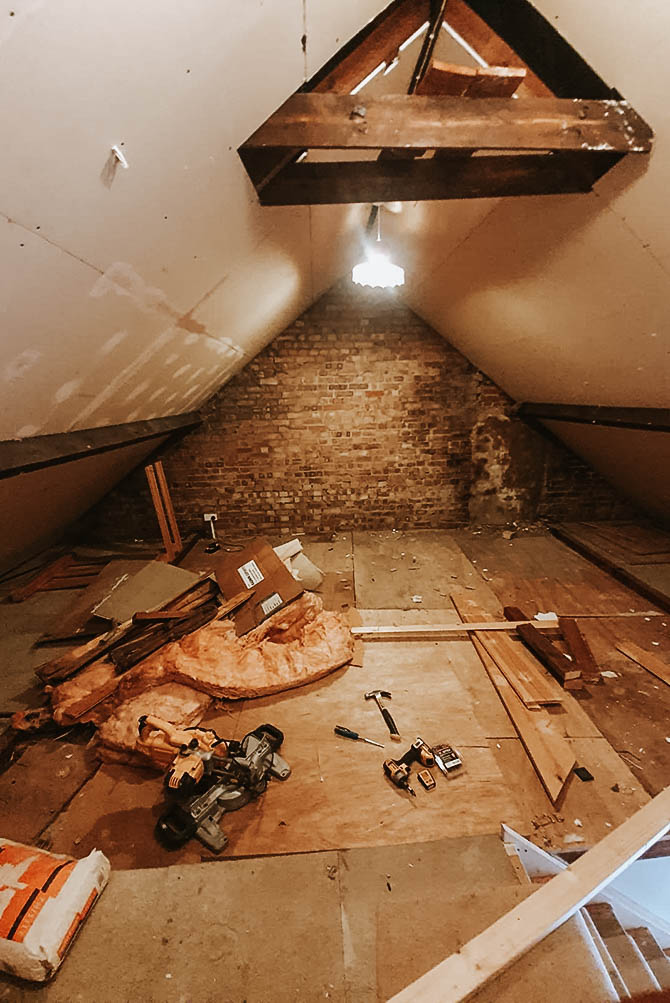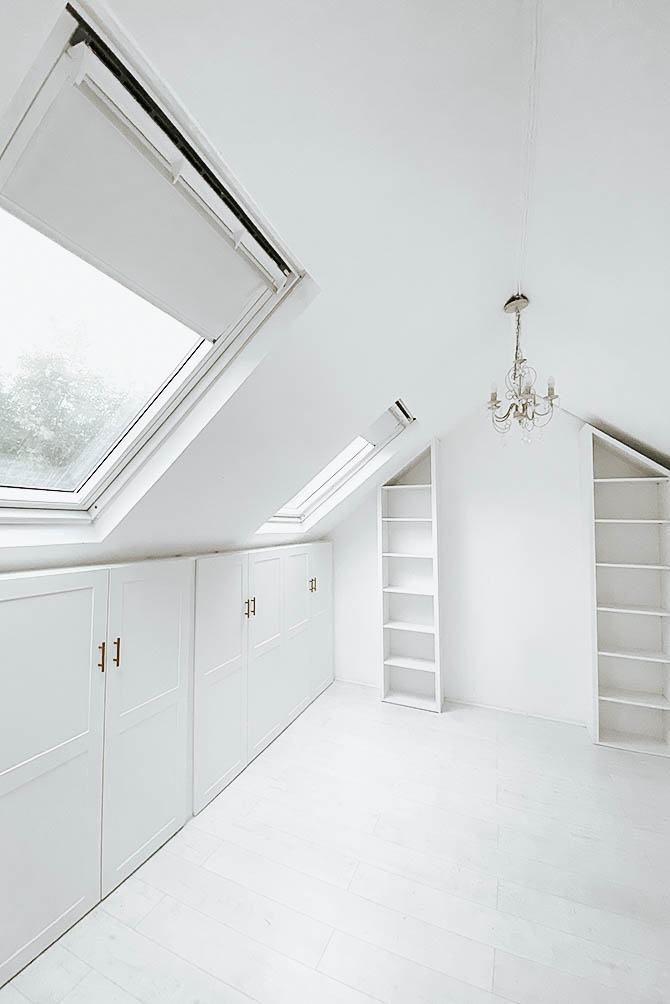 VELUX windows not only unlock potential from nonusable or hardly usable attic spaces but lightens them up and allows for fresh air to flow into spaces.
As for our project instead of going for a standard size suggested by our builders, we wanted to go big, to fill the space with plenty of light. Having in mind that we were allowed to place windows just on one side, we chose windows that would cover most of the wall (VELUX Top Hung 94×140 (PK08)). As soon as windows arrived our builders were quite surprised by the size of them and had to increase the quote for the fitting (please bear in mind if you do a renovation that quote may depend on the size of windows). However, in the end, everyone was happy with the look of the loft. Dark dingy loft space was flooding with sunlight and it no longer looked unusable space but it was lovely livable and workable space with my walk-in wardrobe included but more about it a bit later. Stay tuned!
*This article is sponsored by VELUX, however, all views and pictures are my own.