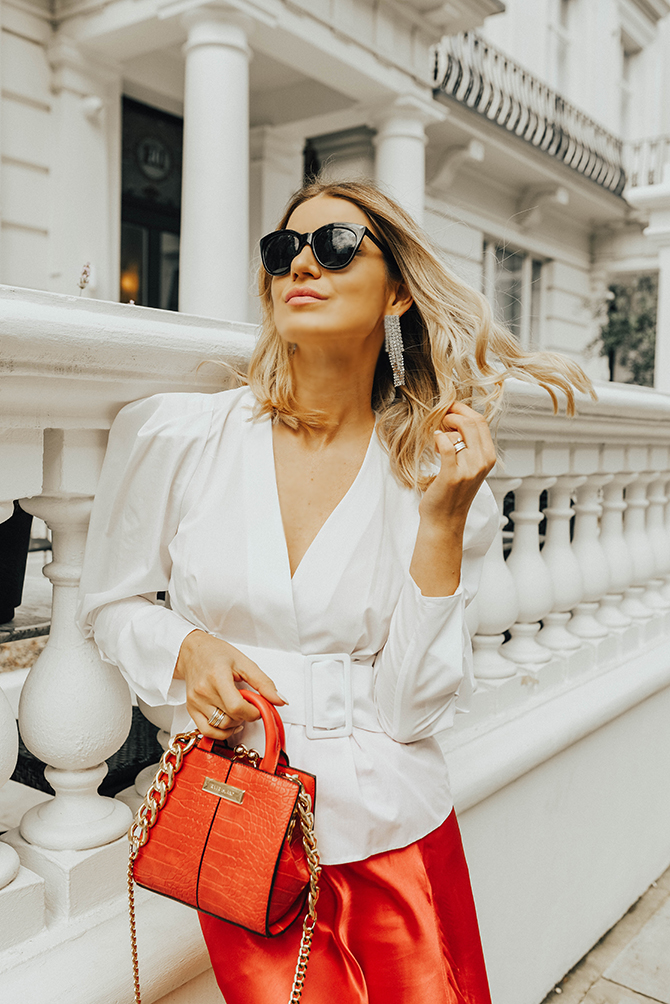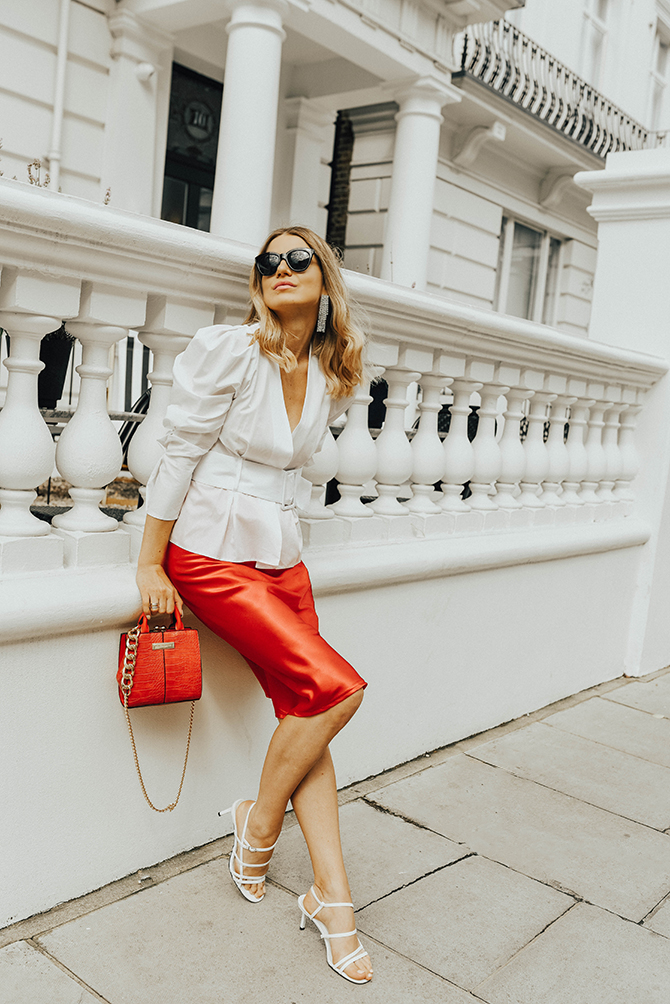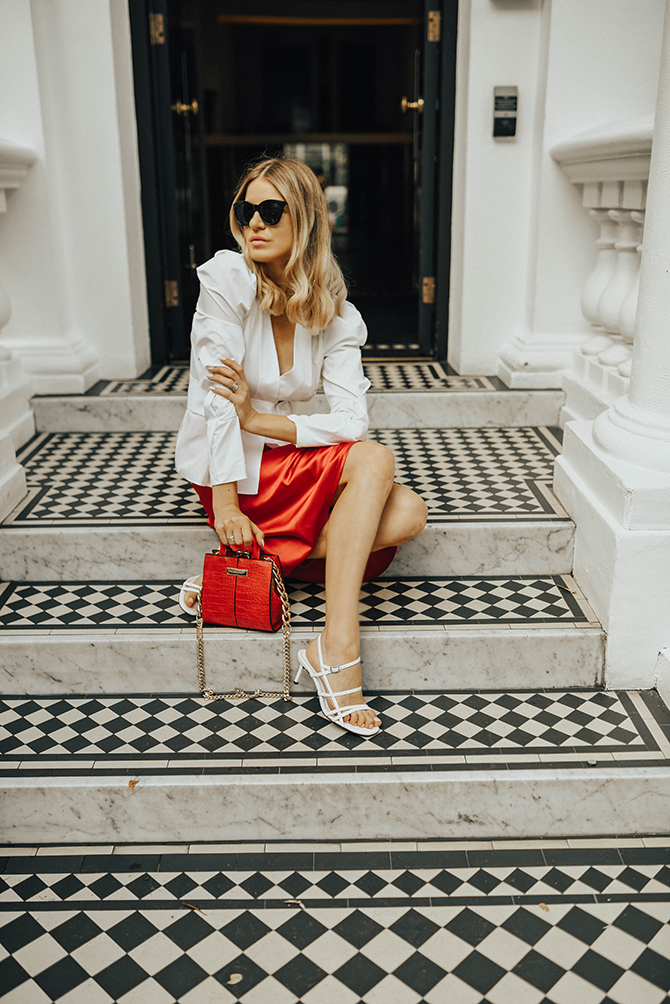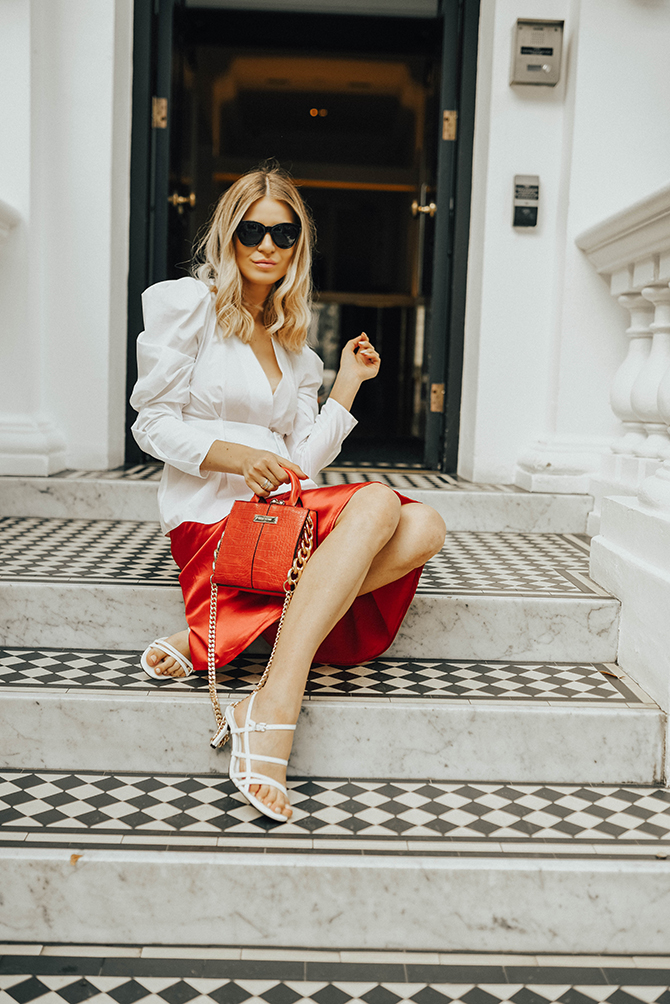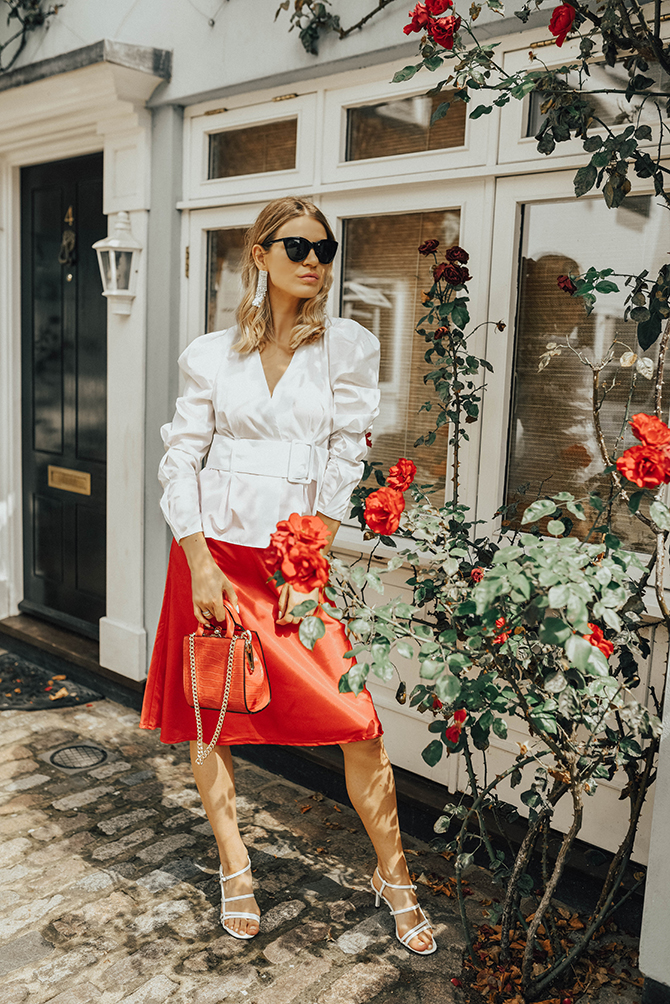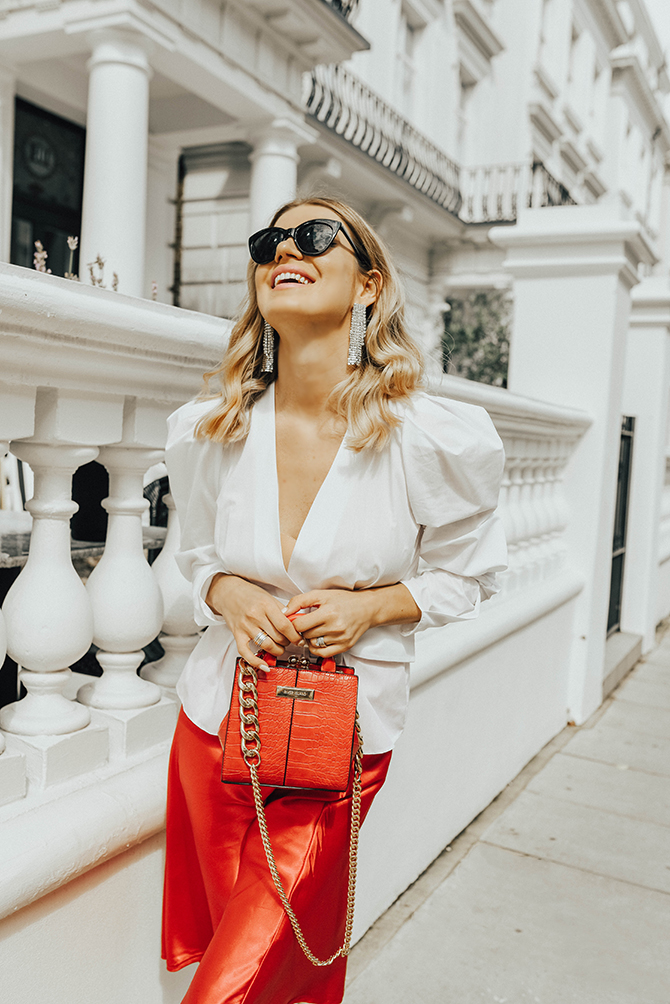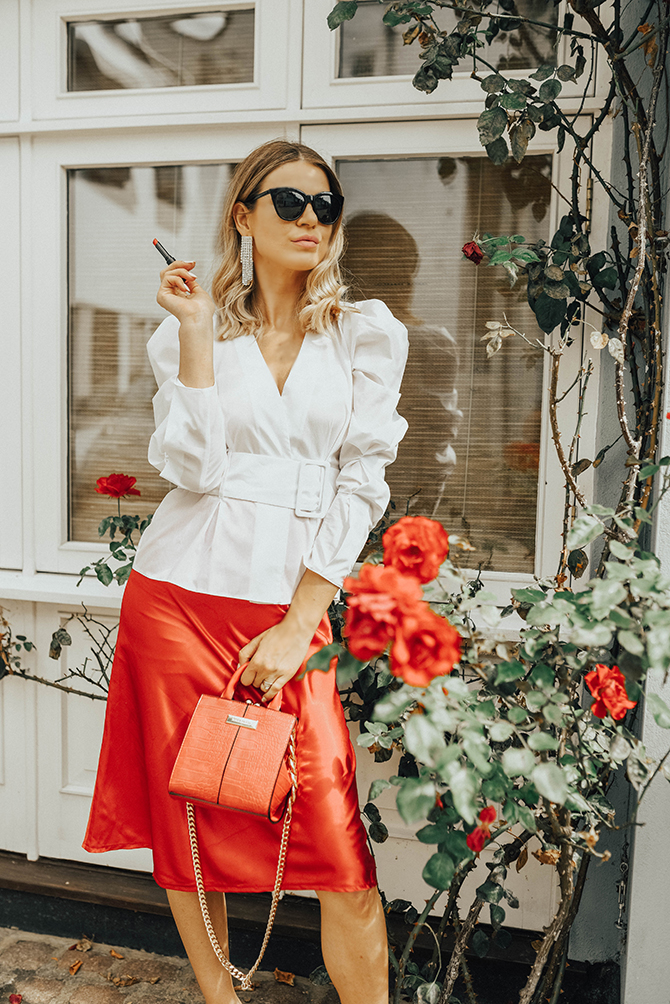 I've been getting a lot of questions on how I changed my hair from long brown to short blond. And why did I do it? Well, the only reason why is because I wanted some changes and no it's not about my life changes as people usually think, it's just about my hair. I've been natural brunette for most of my life, well except twice. I cut fringes and had highlights when I was 18 and then cut short and dyed blond when I was 24 but all these changes didn't last long. I don't know how long this new hairstyle will last but I am glad I did it.
Thanks to hair salon Live True London in Clapham and hairstylist Szindy I can enjoy this beautiful cut and colour. They did an amazing job!
So if you have doubts about your hairstyle and want some changes, girl, just do it! It's such a great feeling to have new hair!
Get the Look:
Hair Cut and Colour
White Belted Shirt £35
Red Croc Mini Bag £28
Red Slip Skirt £14.40
Cage Sandals £38
*This post includes gifted services and items, however, all views and pictures are my own.