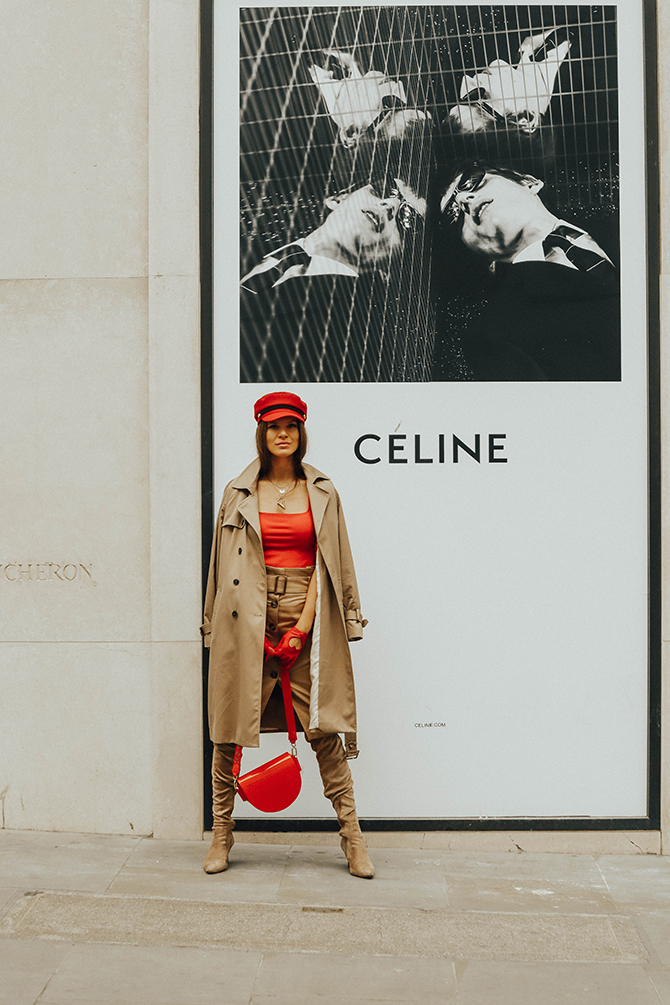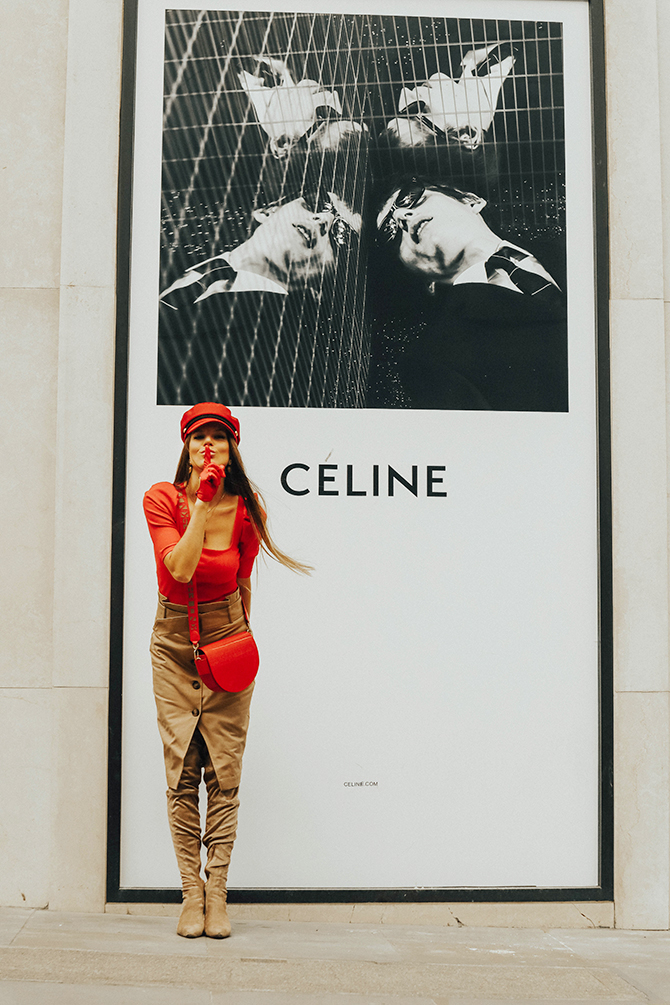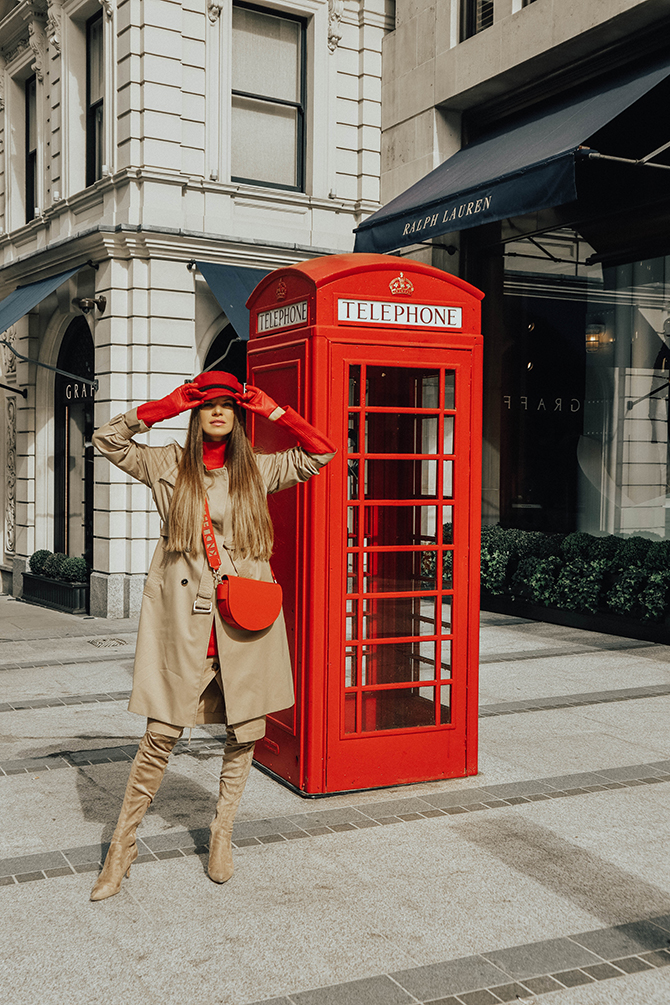 H&M Classic Trench coat will cost you just under £60 and will last you a lifetime. Trench coat trend has been over for decades and it will not go off the radar for a long time and most likely won't go at all. It's a classic piece that has to be in every woman's wardrobe. It can be worn all year round despite the season. Whether it's worn with a dress on a breezy summer evening or with jeans and boots on a rainy autumn day, it will be your perfect all year round coat.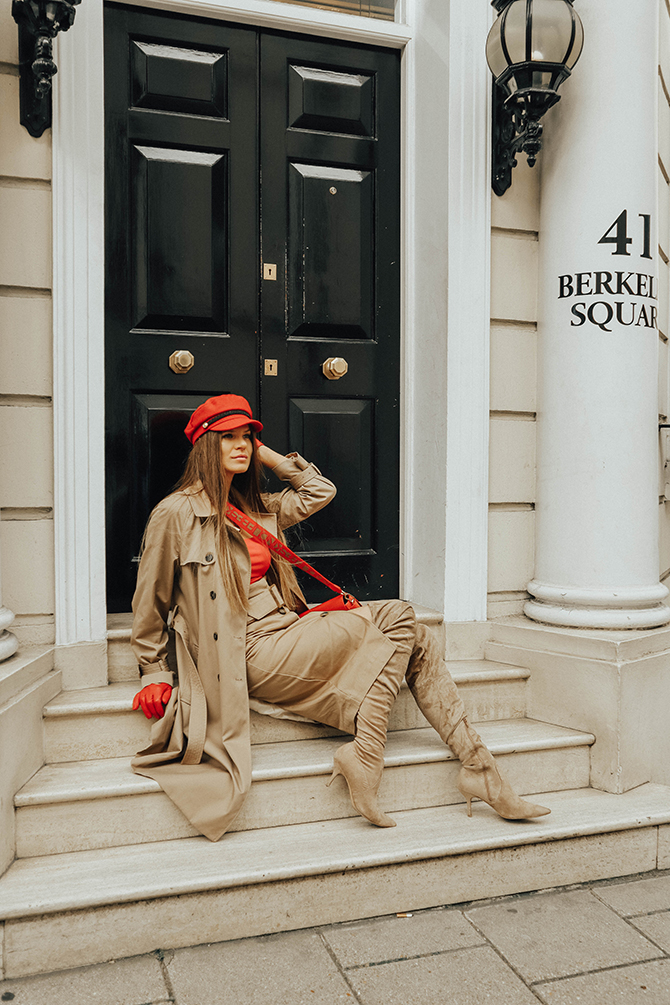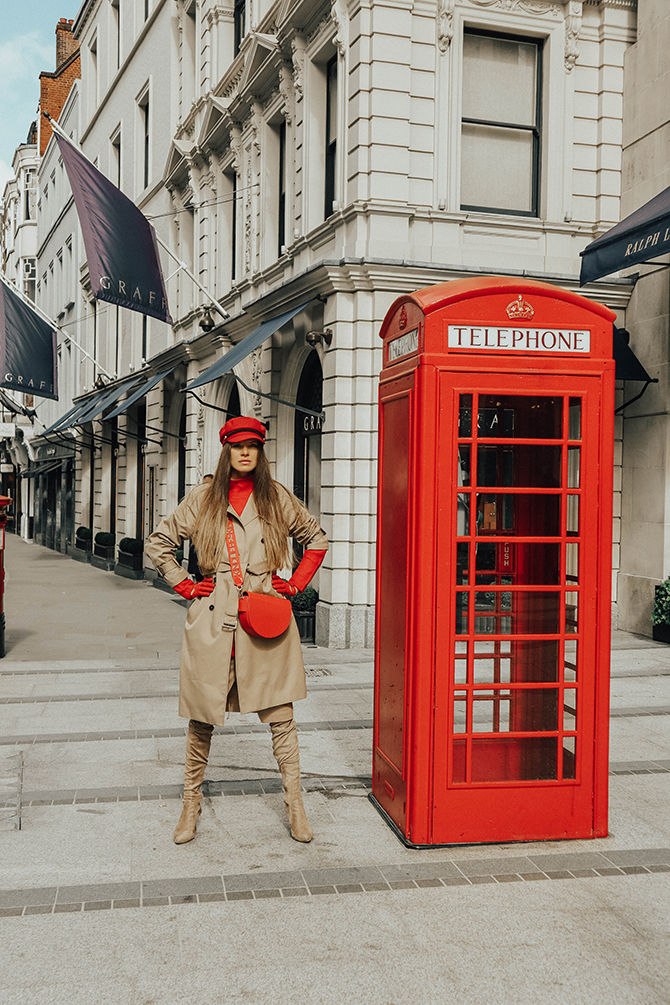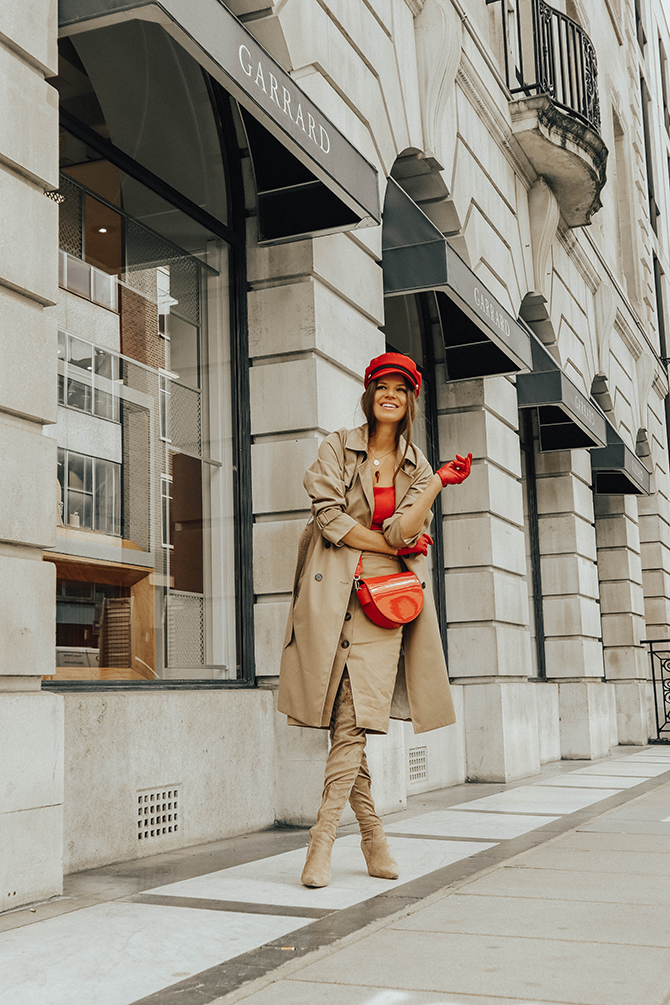 How to choose that perfect one? Well, the easiest way to try it on lol. Honestly, a trench coat can be in different shapes, different fabrics, different colours and the only way to know if it fits you right is to try it on. If you are on a budget then just go for a classic cut beige trench coat, if you can splash more get two or three in different shapes/colours.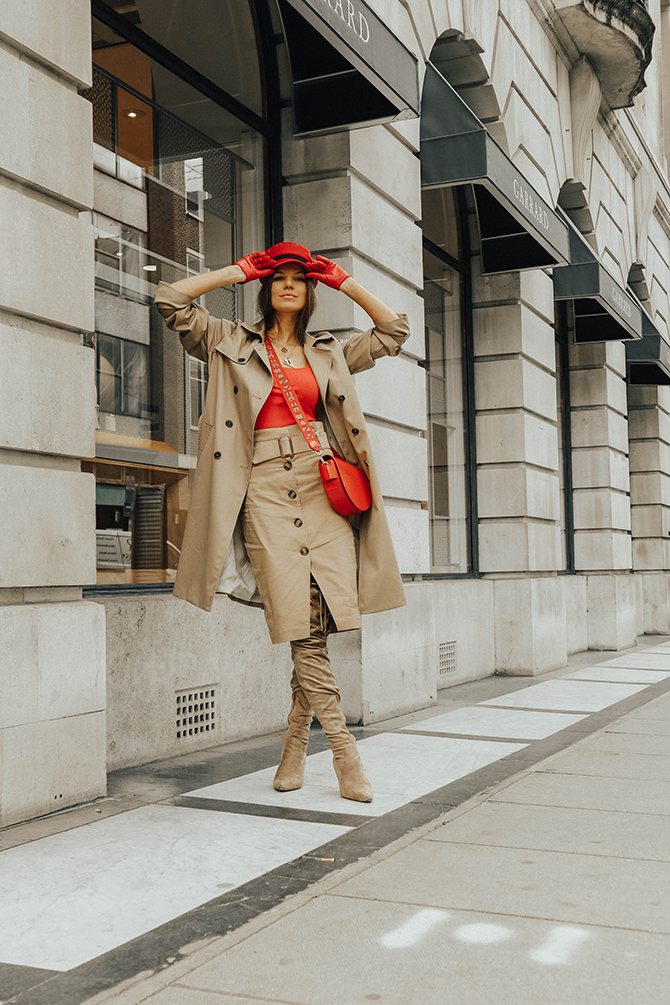 I have three in my wardrobe: two clasic ones in beige colour, but different shapes and one in pink colour. This time I wore H&M classic trench coat (which costs just £59.99, can you believe it?) and styled it with utility skirt and red top. I love a pop of colour so added red bag and red hat as well. If you are a lover of natural tones, you can choose white blouse and neutral accessories.
Get My Look:
H&M Trench Coat £59.99
H&M Utility Skirt (sold out, similar) £17.99
H&M Red Top £17.99
Liebeskind Berlin Bag
Nude over the Knee Boots (sold out, similar) £27.50
*This post includes gifted items, however, all views and pictures are my own.