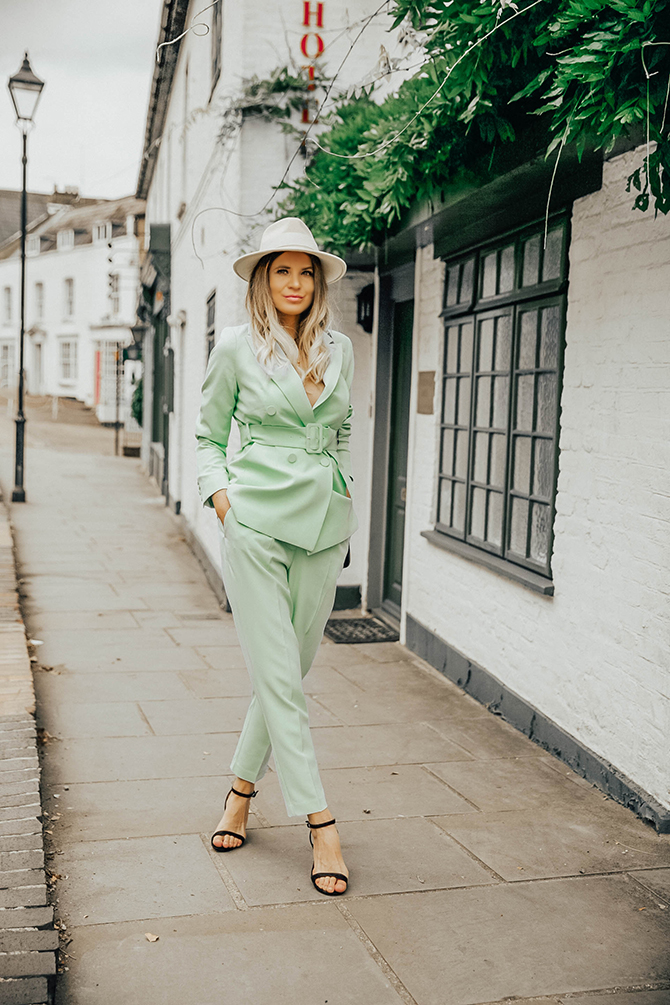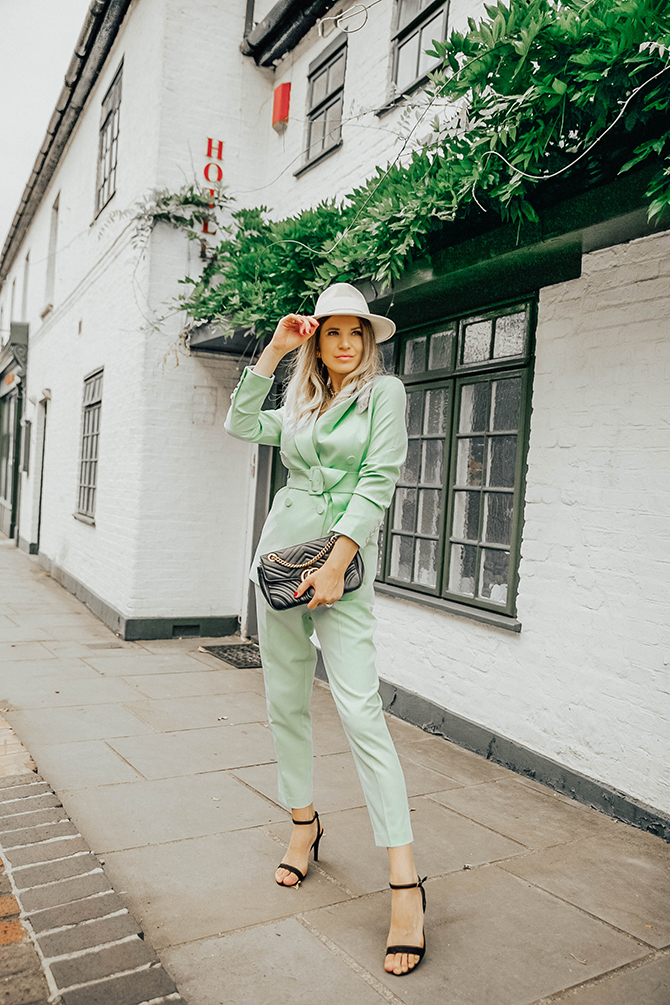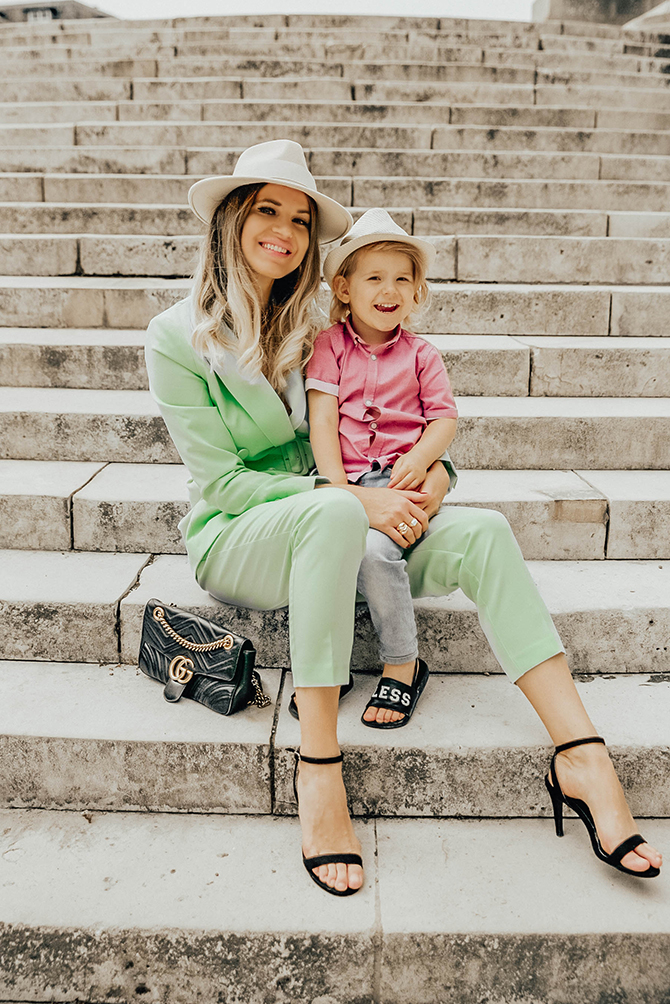 Following up on London's Fashion Week and streetstyle trends we can clearly say that green colour has flourished as one of the biggest colour trends in 2020. A trend that brings a touch of nature in various shades from pastel mint to bottle green both in fashion and interior has truly won my heart.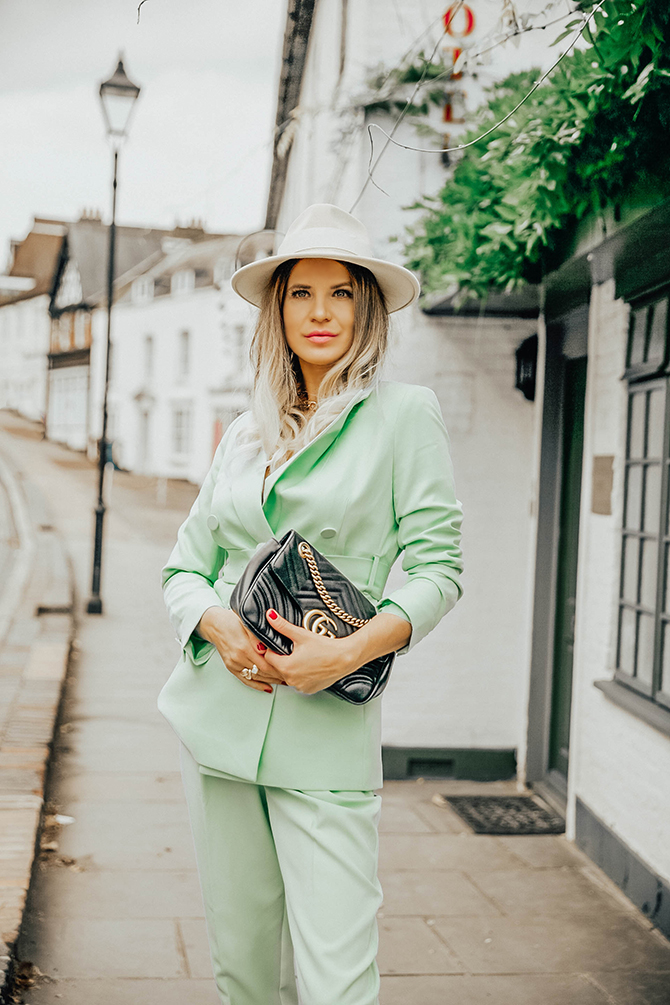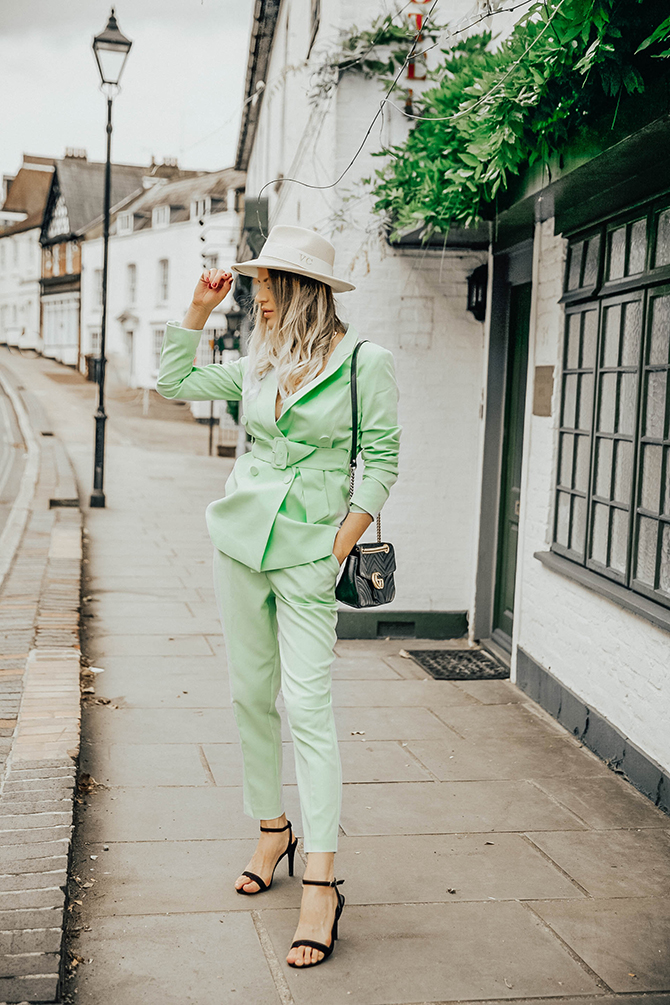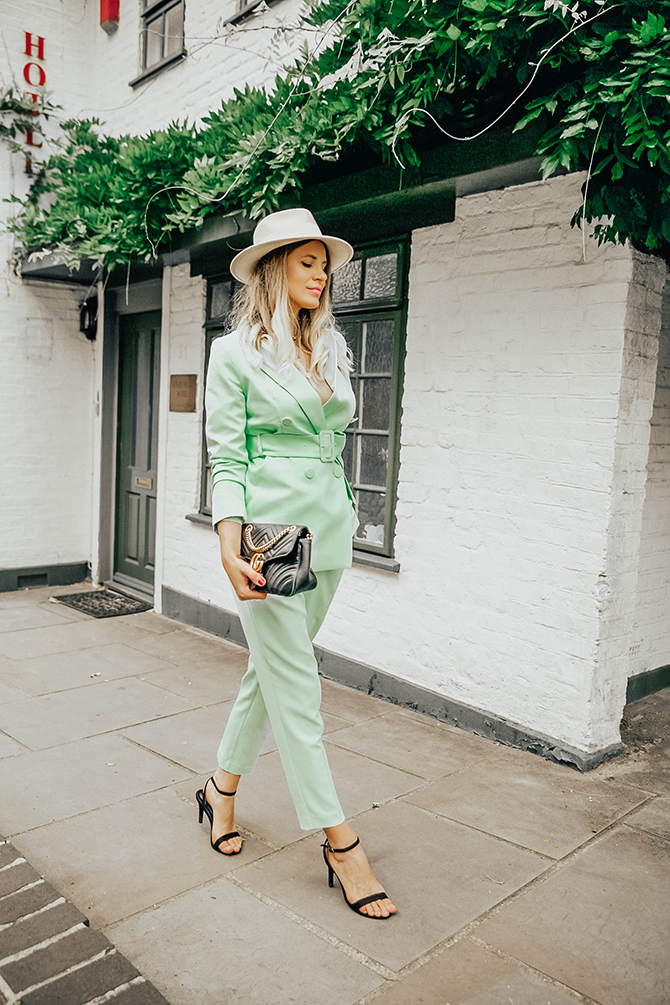 I am sure you have already noticed my few last London's Fashion Week looks (if not you can check them here and here) in green shades. I couldn't keep myself from getting another suit in green. Both green shade and cut of the suit looked great and moreover the price was a bargain. Having in mind that all my expenses are now focused on property and interior creation, I am happy to find some good looking budget pieces which I can style with my high-end accessories.
If you, however, feel that green is not your colour, don't judge it just yet as the pallet of green shades is very rich. You can try lighter shades like lime green, mint green, spring green or darker tones like forest green, emerald or pine green. If you prefer more brown tones, try olive or army green. I am sure that you can find something that suits you.
Get the Look:
Green Suit Blazer £37.99
Green Suit Trousers £19.99
Black Heeled Sandals (sold out, similar) £20
Fedora Hat (sold out, similar) £10
YSL Velvet Bag £1870
Photos by Michaela Efford Photography.