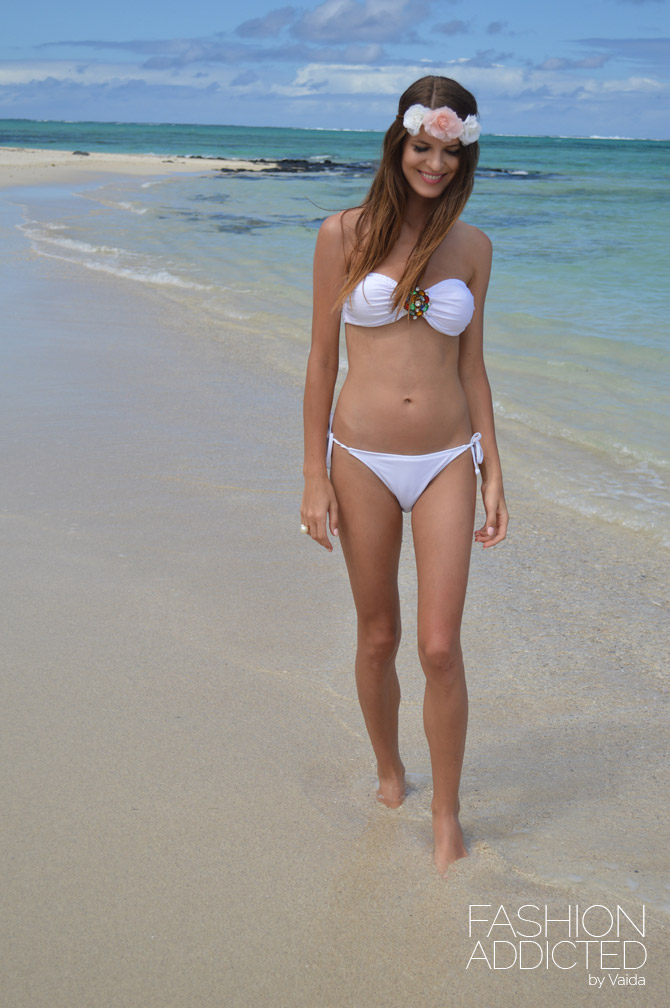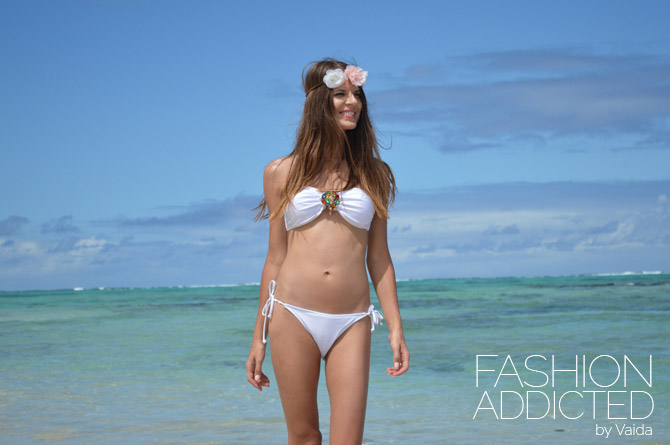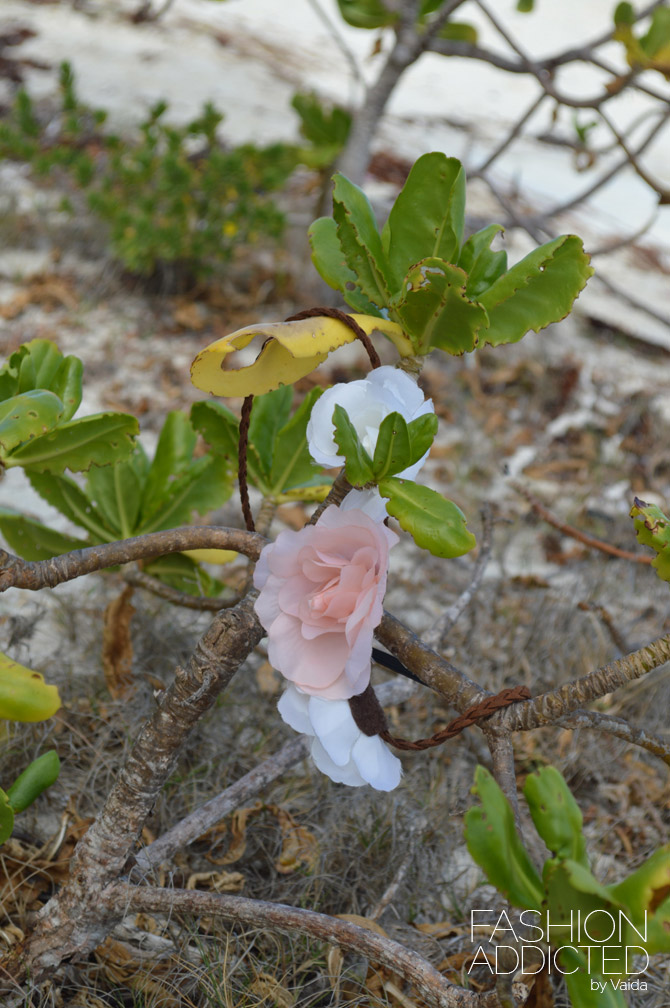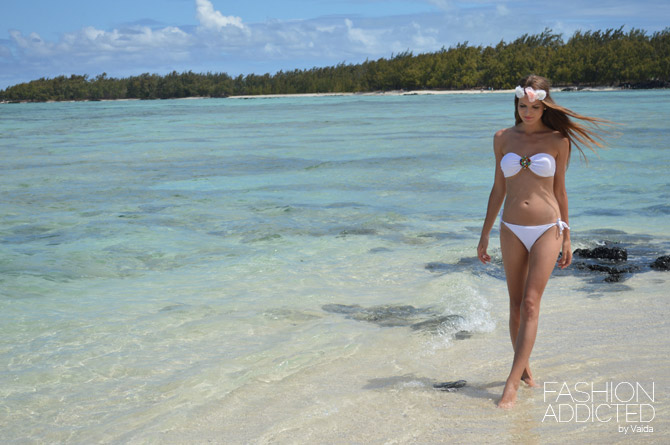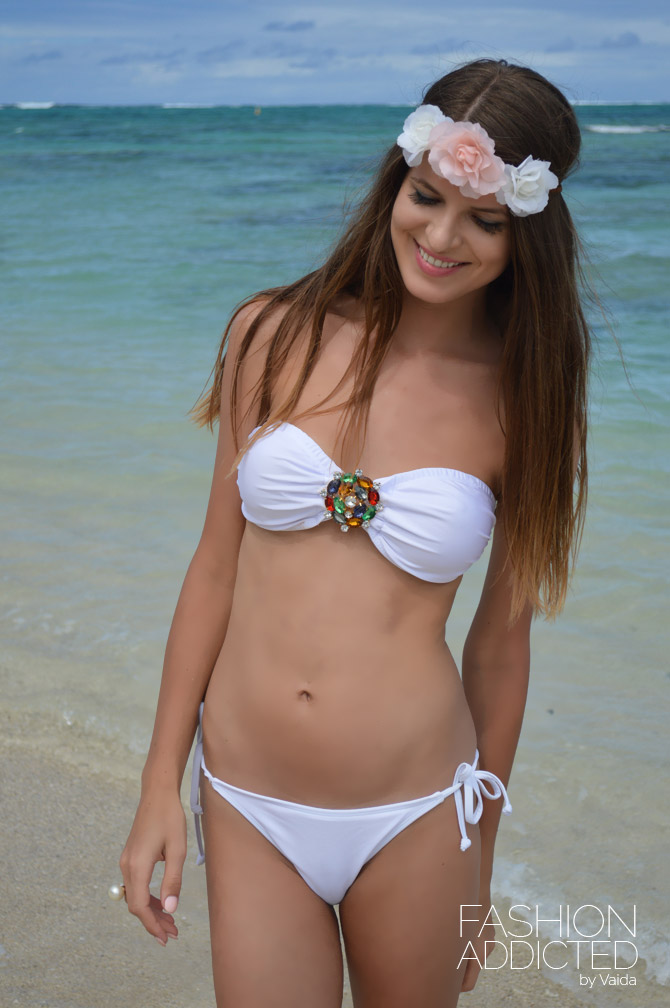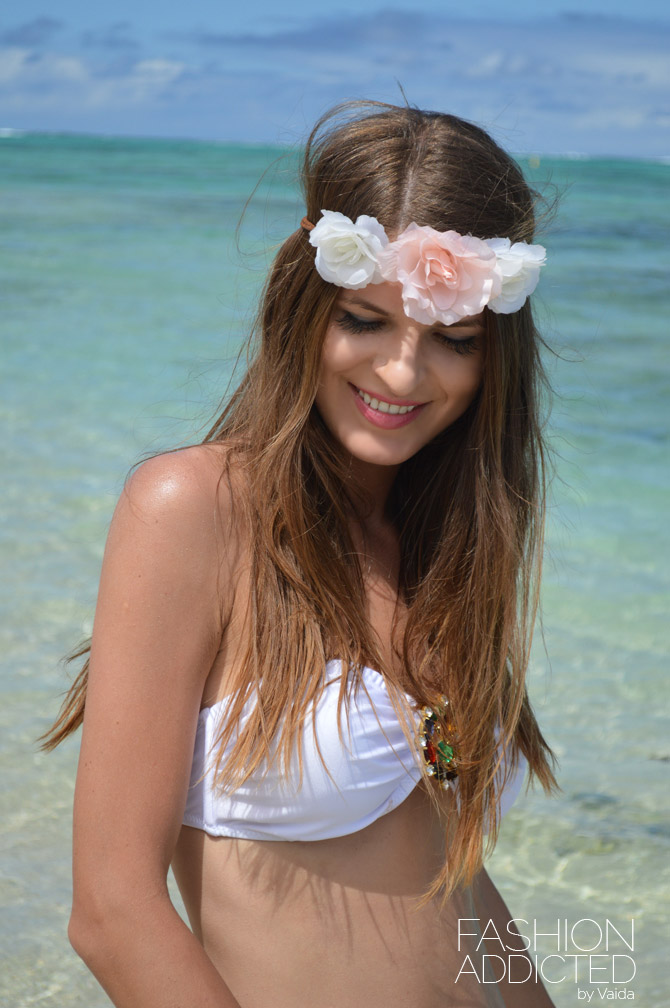 What could be better than a sunny summer day to start in bikini? Whether your holiday is in a few days or in a month and you are counting days, your ultimate bikini set is a must.
I was dreaming about this year's holiday and I went through my last year's experience. I came back to Ile aux Cerfs Beach paradise on my minds. One of the most gorgeous beaches in Mauritius.
Just before this fantastic holiday I had ultimate bikini search here. I styled it up with gorgeous Rose Flower Hair Garland and Zara double pearl ring.
Don't be boring on holidays, accessorize your look and be the goddess of the beach.