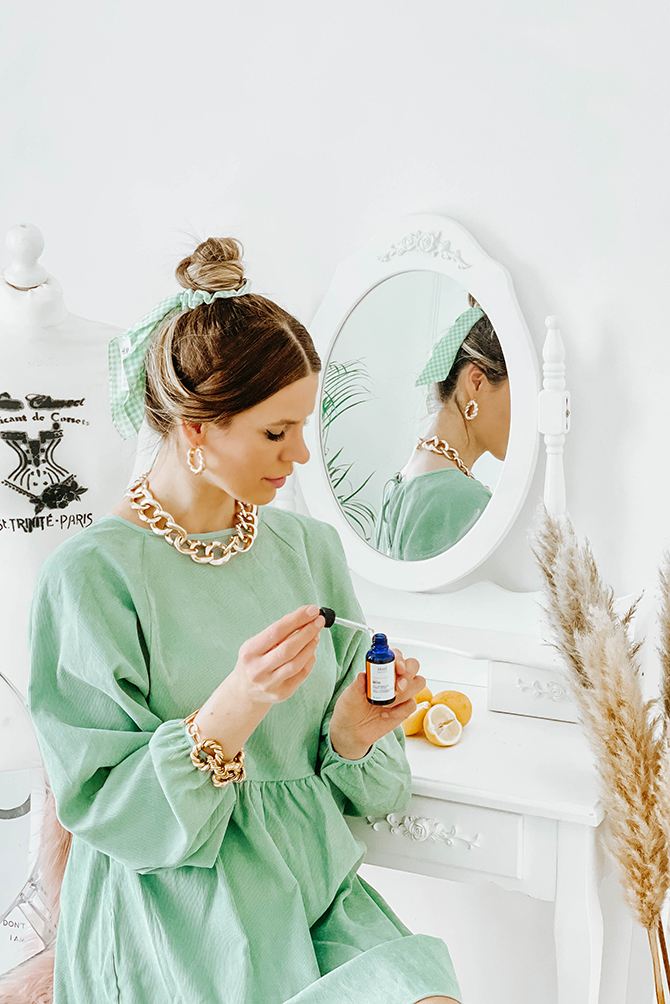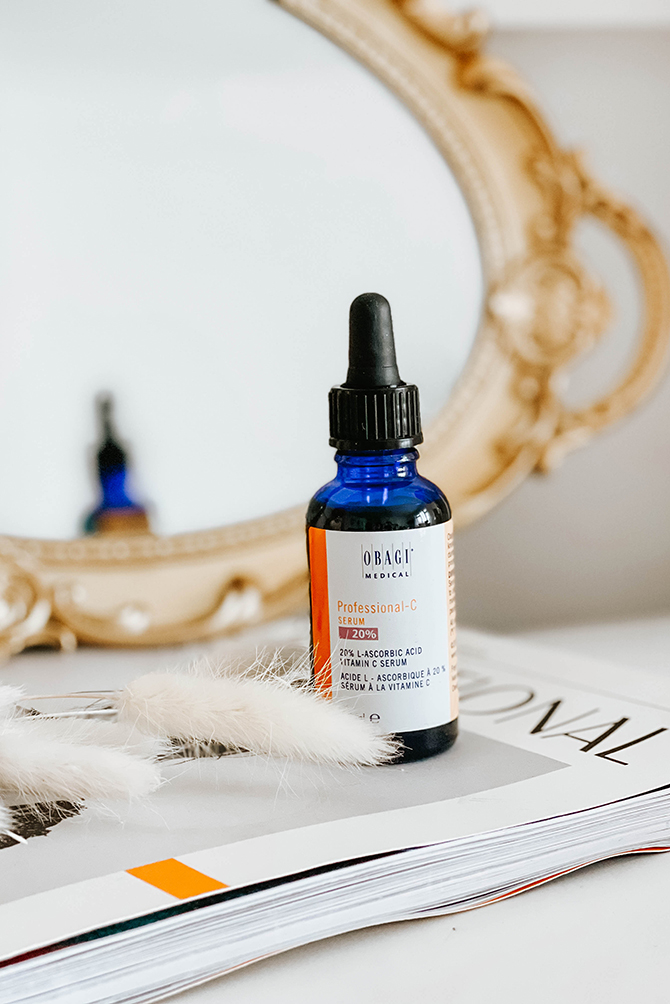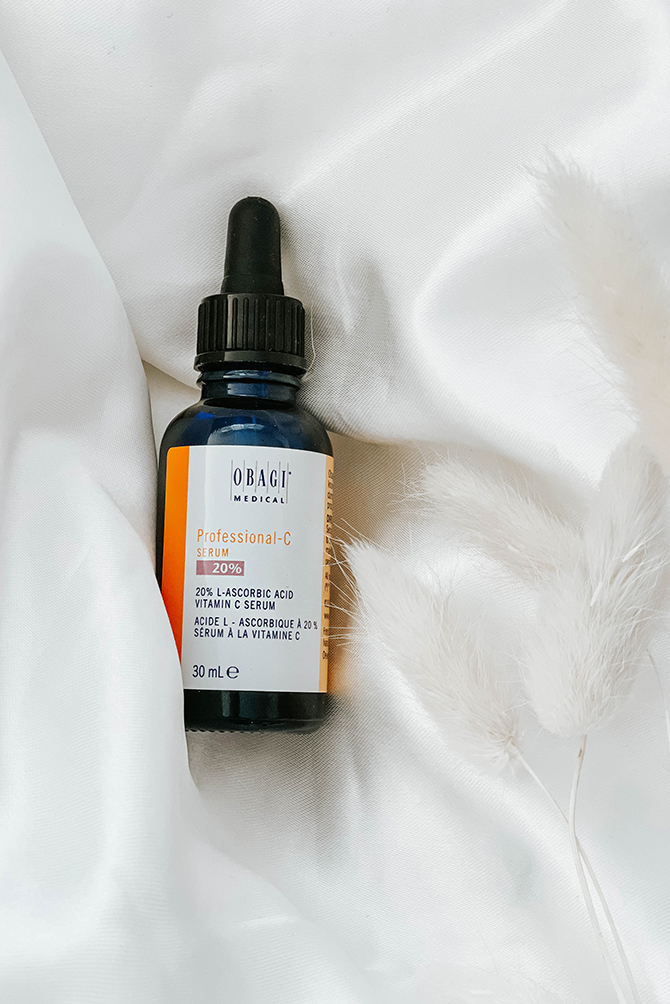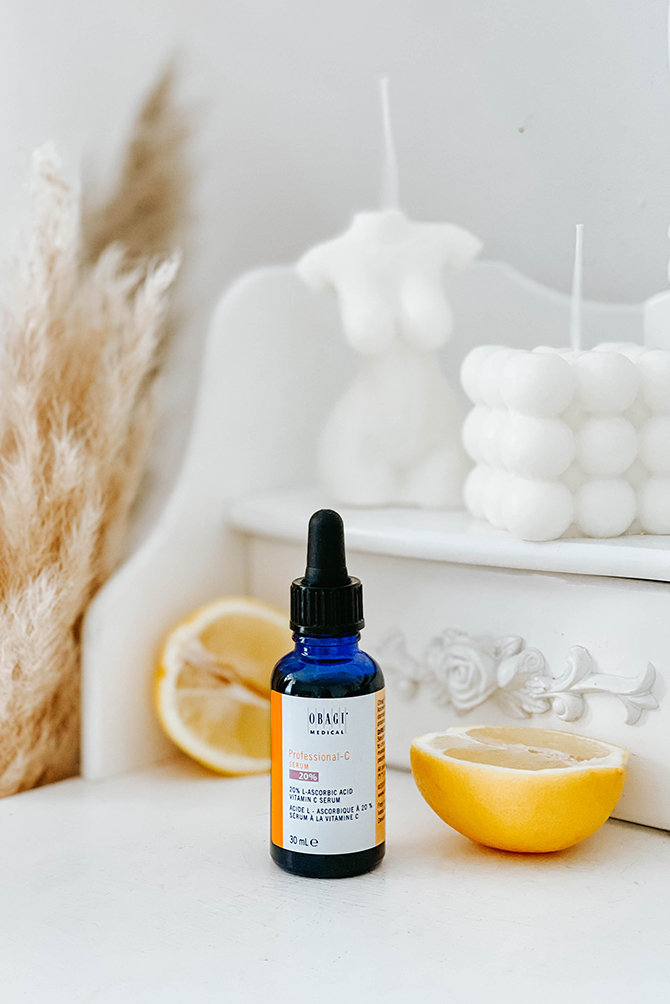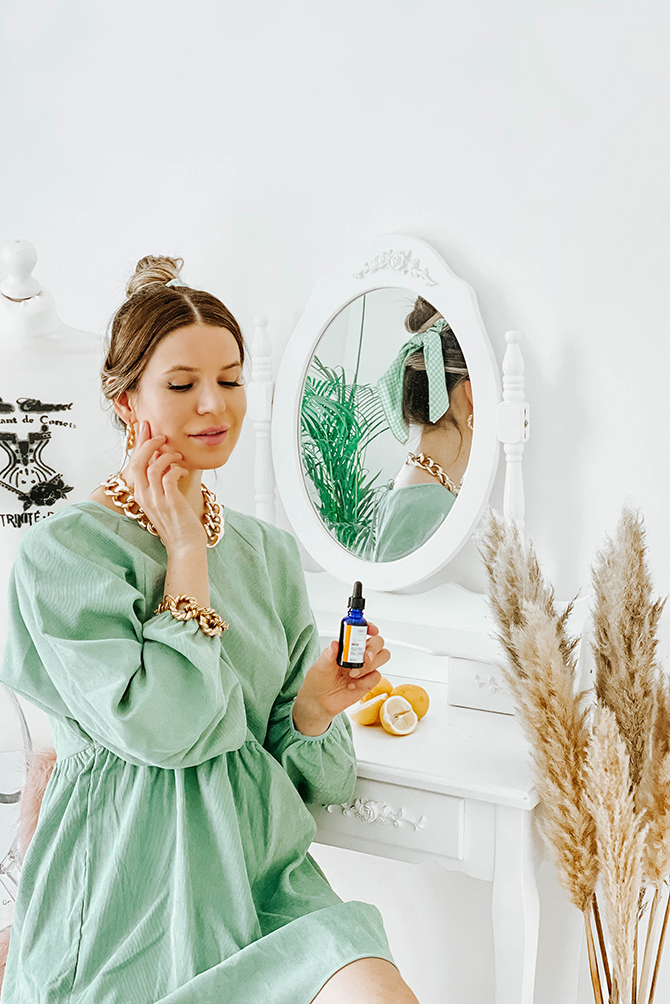 I don't often talk about my skin as I am not really comfortable with how my skin looks. I suffered pretty bad acne as a teenager and I can still see the consequences, such as uneven skin tone and scarring.
Now that I am over 30, other skin issues such as fine lines, wrinkles, dullness have added on.
I was looking for a product that could help me with my skin problems and lift my confidence about my skin. I needed something that could help even the skin tone as well as reduce fine lines and give a healthy-looking skin feeling. So after long research, I decided to go for professional skincare Obagi rather than trying high street products. I chose Obagi Professional-C Serum 20% and I couldn't be happier with my choice. I am only two weeks into using it and I can already see results. My skin tone is getting more even, it is visibly brighter and no more dullness – my skin is glowing.
I use Obagi Professional-C Serum every morning after washing my face. I add 5-7 drops and gently apply them over the face and neck. It feels a bit tingly for the first few minutes, but it's very gentle and calms down very quickly. The skin absorbs the serum very quickly leaving the face fresh and glowing. I then add my foundation with SPF which just glides on top. No oily feeling or dry patches, so perfectly fine to use it before makeup. It also has a very subtle orange scent which I love.
I love Obagi Professional-C Serum as a part of my routine, it is not only easy to use, gives glowy look but tackles my various skin issues. By infusing skin with L-ascorbic acid, it provides protection from UV damage, brightens hyperpigmentation and encourages the growth of collagen.
If you are looking to improve your skin appearance, reduce fine lines, even skin tone, and enjoy radiant and glowy skin, look no further.
Get it now:
Obagi Professional-C Serum
*This article is sponsored by Obagi, however, all views and pictures are my own.