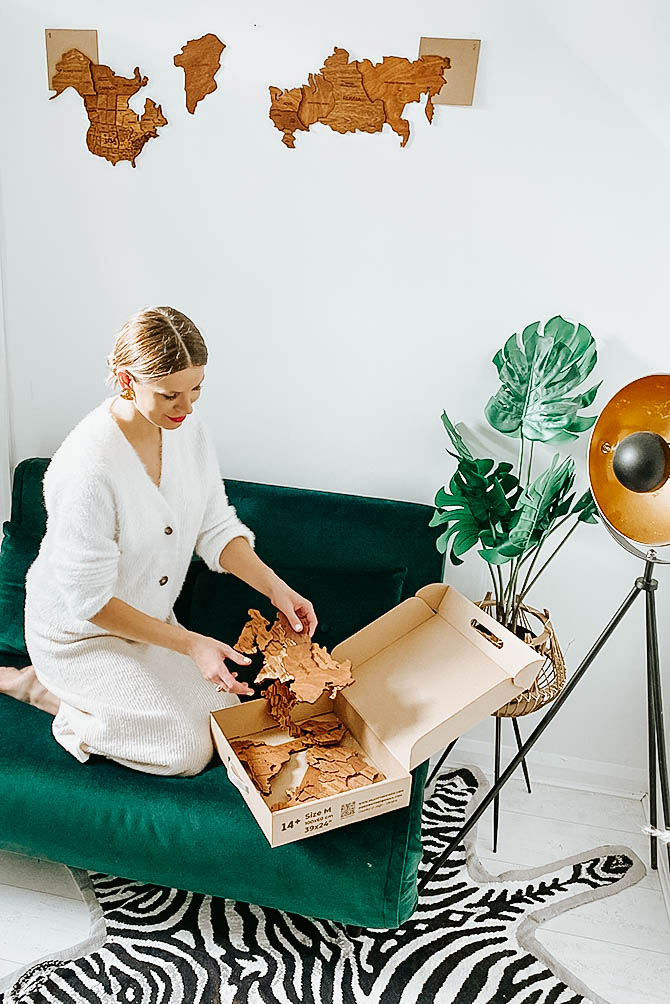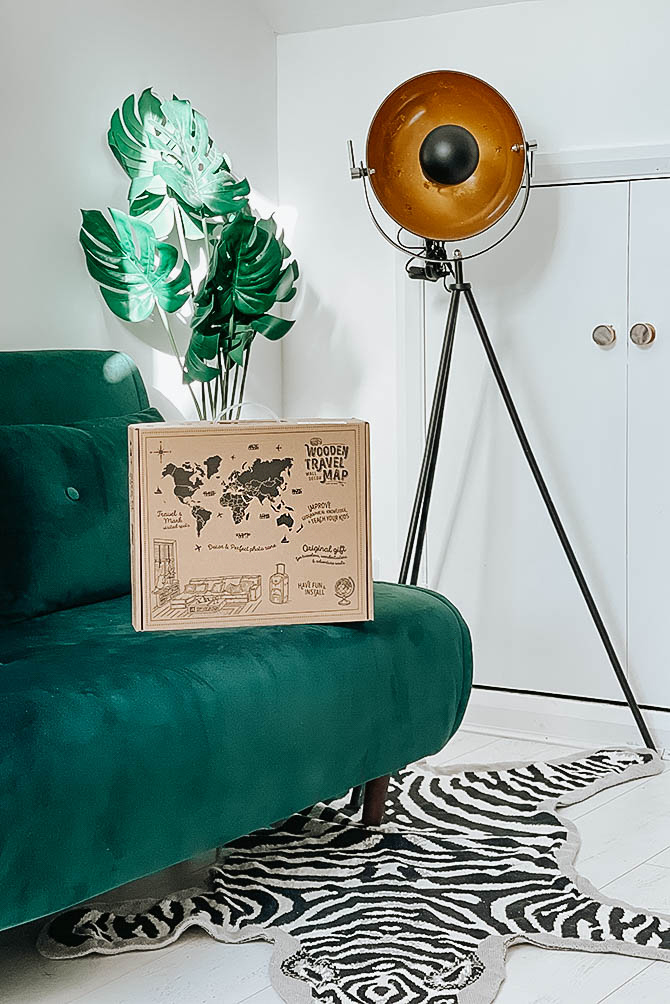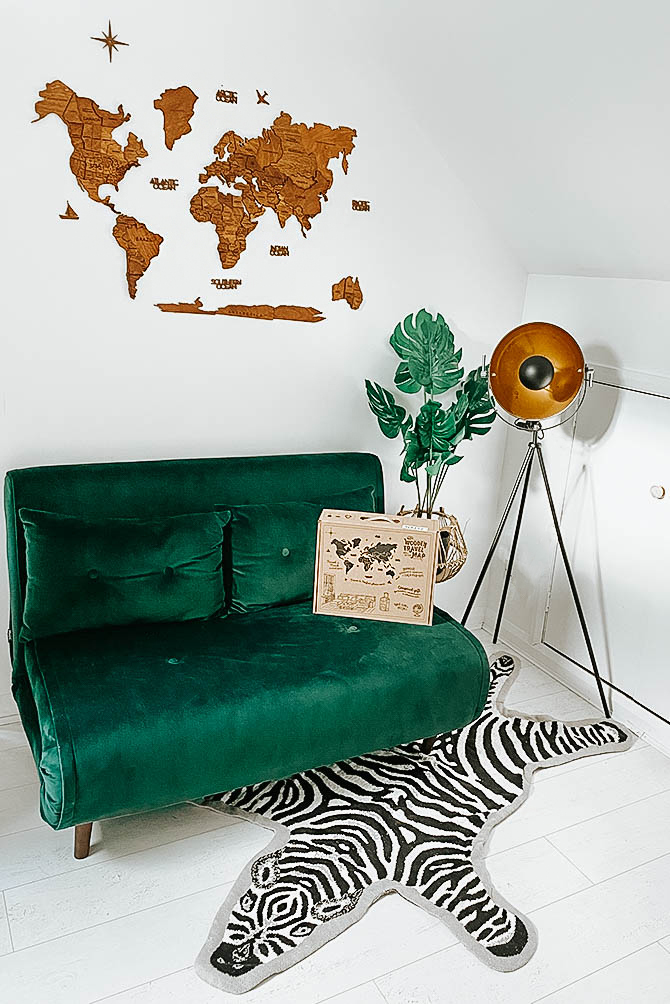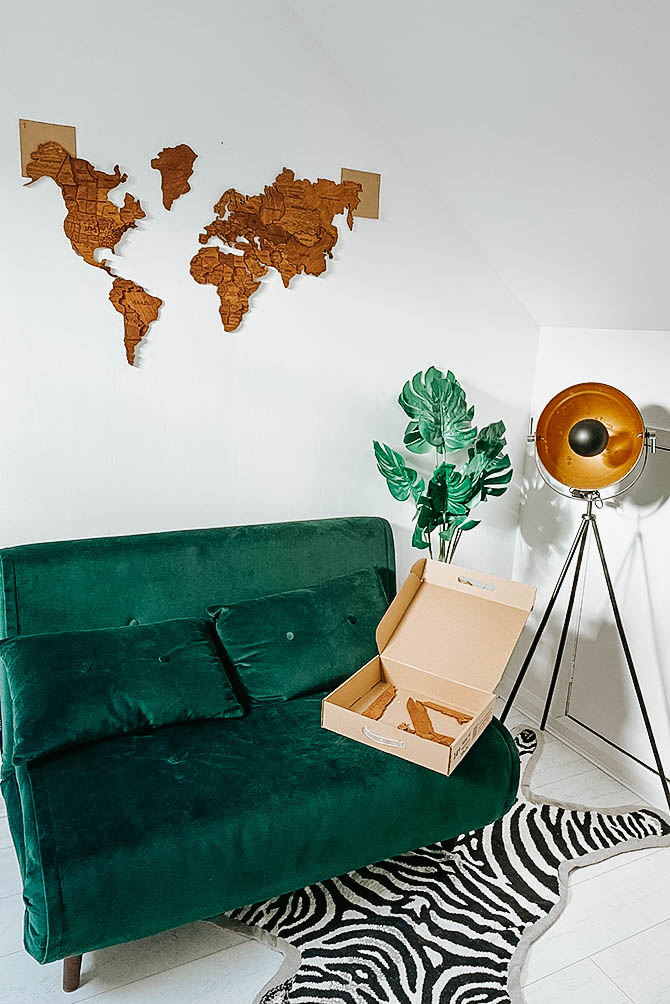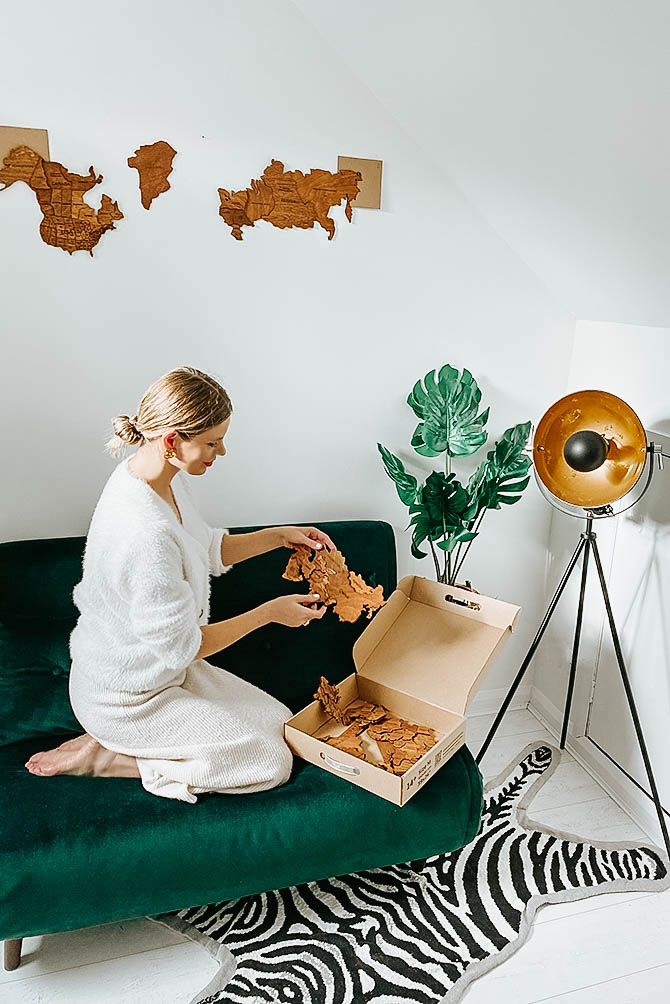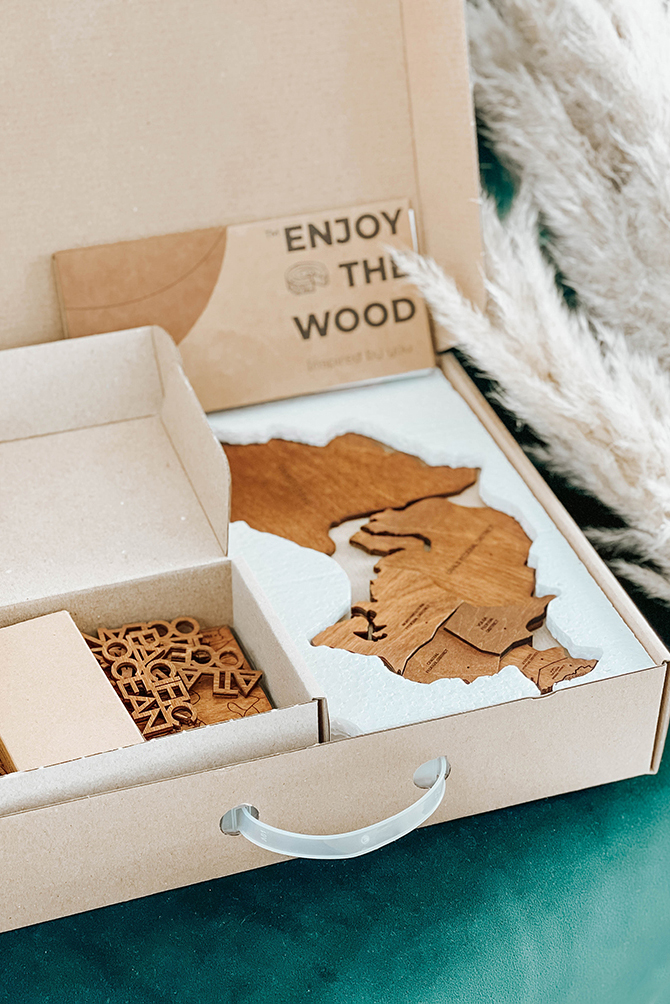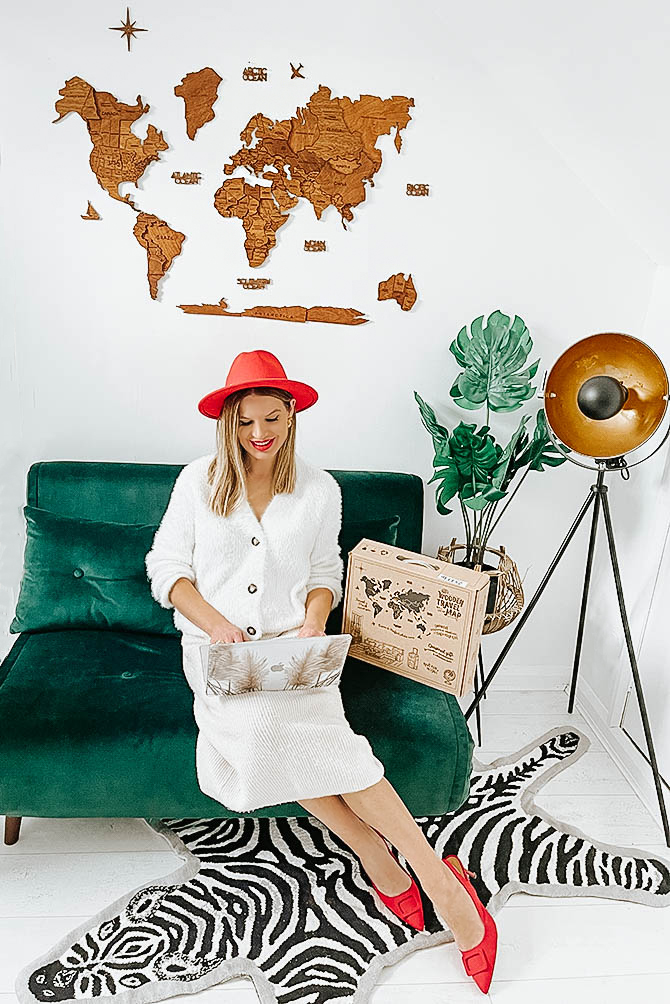 3D Wooden World Map – not only a great way to decorate your walls, but it is also a fantastic way to learn & explore countries.
There are products that will survive any trend, that's the truth! In over six months period, you might replace the textiles in the bedroom, re-glue the wallpaper in the hallway or renew the furniture set in the dining room, but with Enjoy The Wood 3D Wooden World Map it won't happen. Because it is a timeless piece!
Enjoy The Wood maps are handcrafted from high-quality birch plywood, eco-friendly, fun & easy to install and they look amazing! You can choose from a variety of shapes, sizes, and colours.
I now own two maps: one is in my son's room and the new one is in my office. This time I chose a bit smaller to fit the space but it is still perfect! Love how detailed is the map, you can see all the countries even the smallest islands.
The map comes in quite large pieces, apart from the smaller islands, so you won't need to attach each country by country. That would take days I guess :) So don't worry Enjoy the Wood Map can be installed in just an hour or two. You just need to follow instructions and apply double-sided tape to the pieces and then onto the wall. And slowly you can see pieces coming together into one beautiful wall map. You can also add flag pins.
If you love traveling, want to learn & explore, or just want to decorate your wall, Enjoy the Wood 3D Wooden Map is a great choice. It can be a perfect gift too! Visit Enjoy the Wood and use code Vaida15 to get 15% off discount.
Get the Map:
Enjoy the Wood 3d Wooden Map from $26 (use code Vaida15 to get 15% off)
Worldwide Shipping
*This post is sponsored by Enjoy the Wood, but all views and opinions are my own.