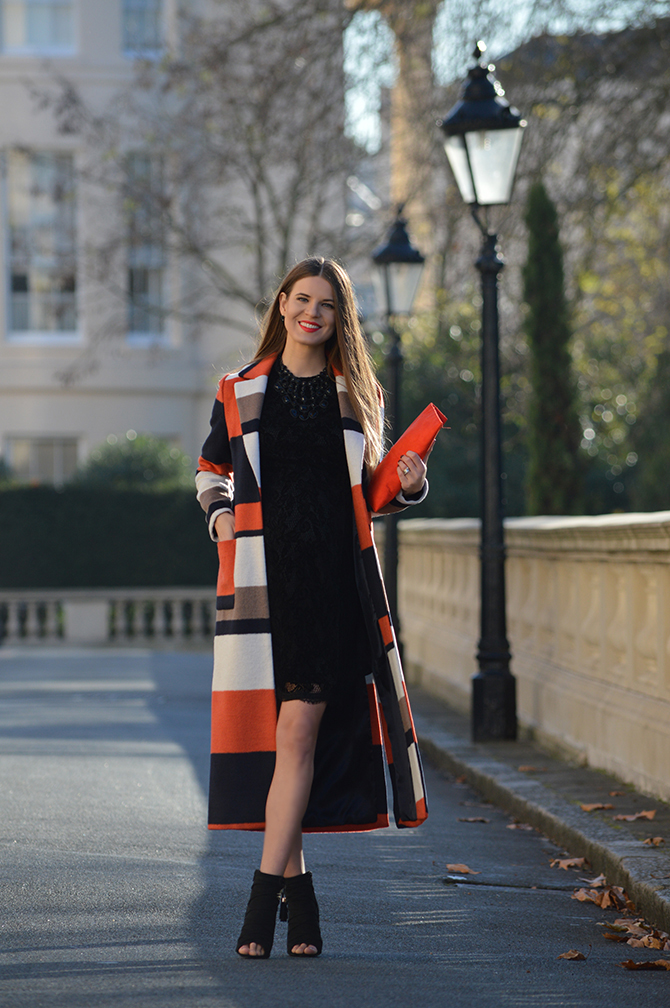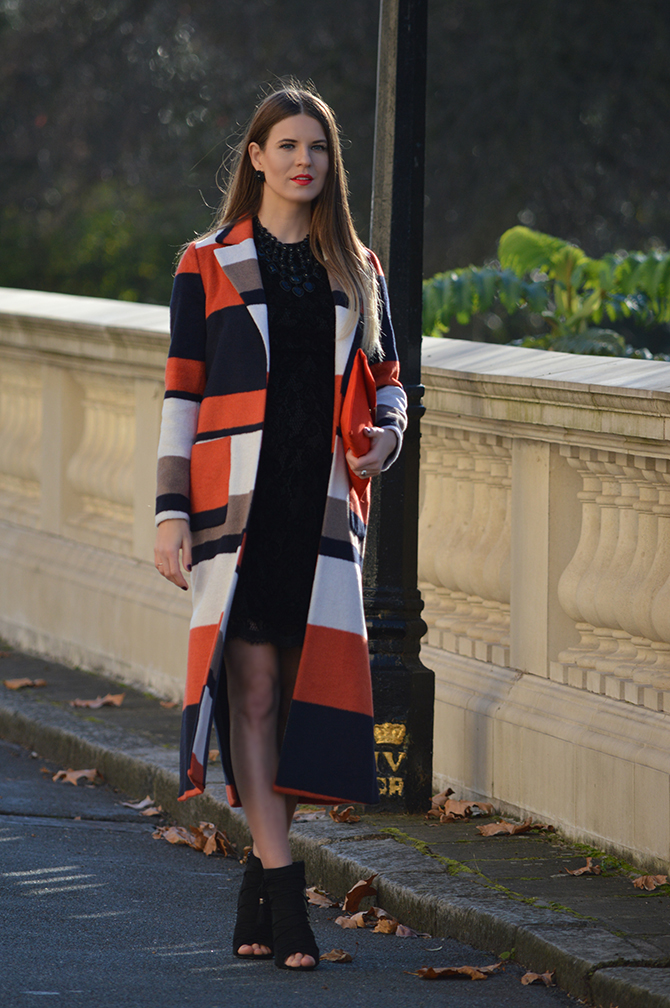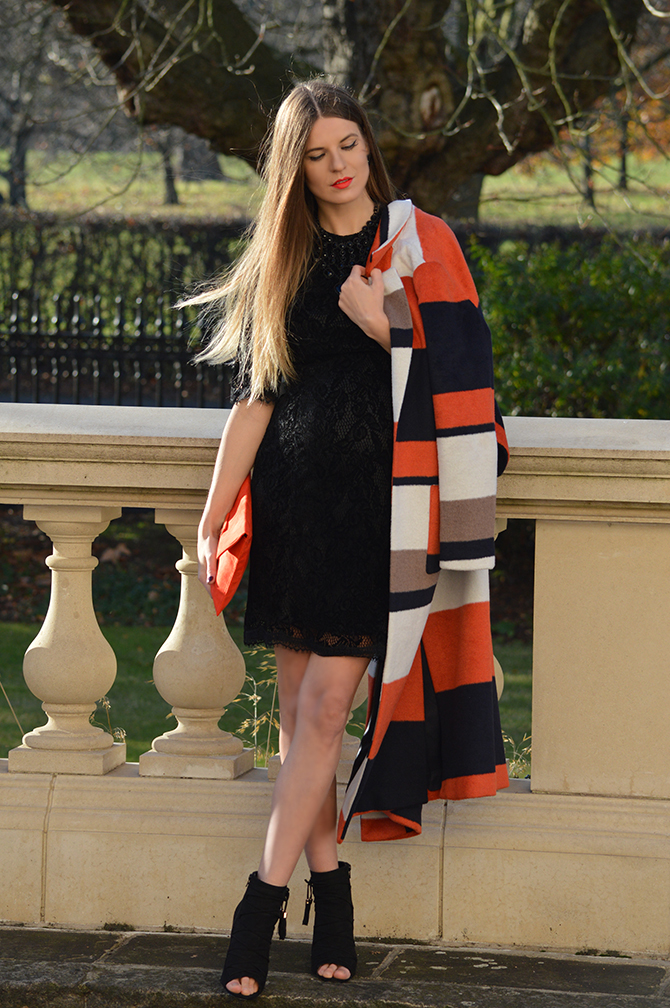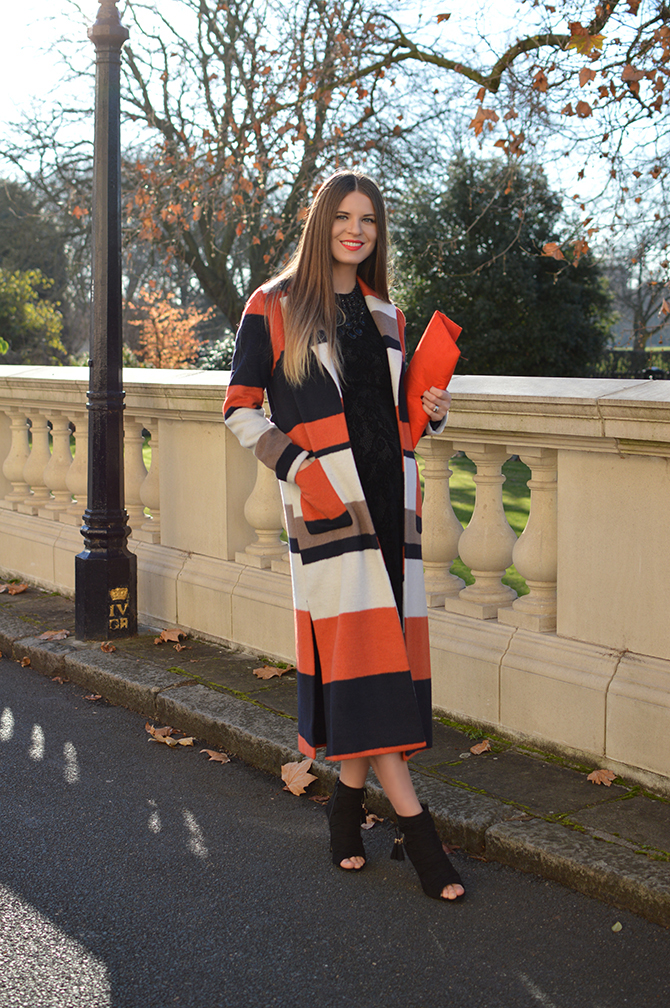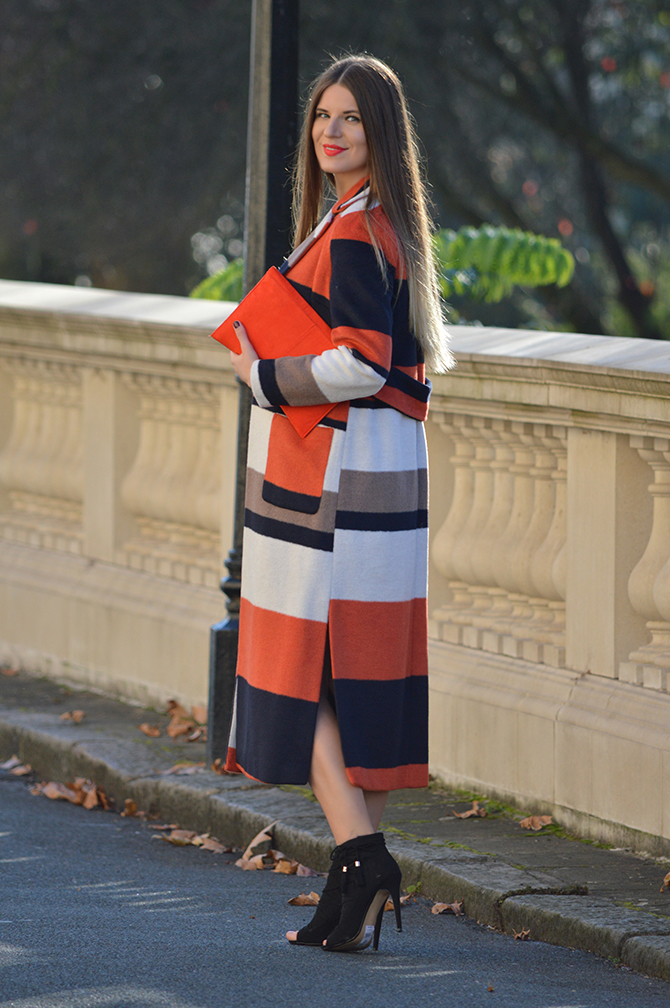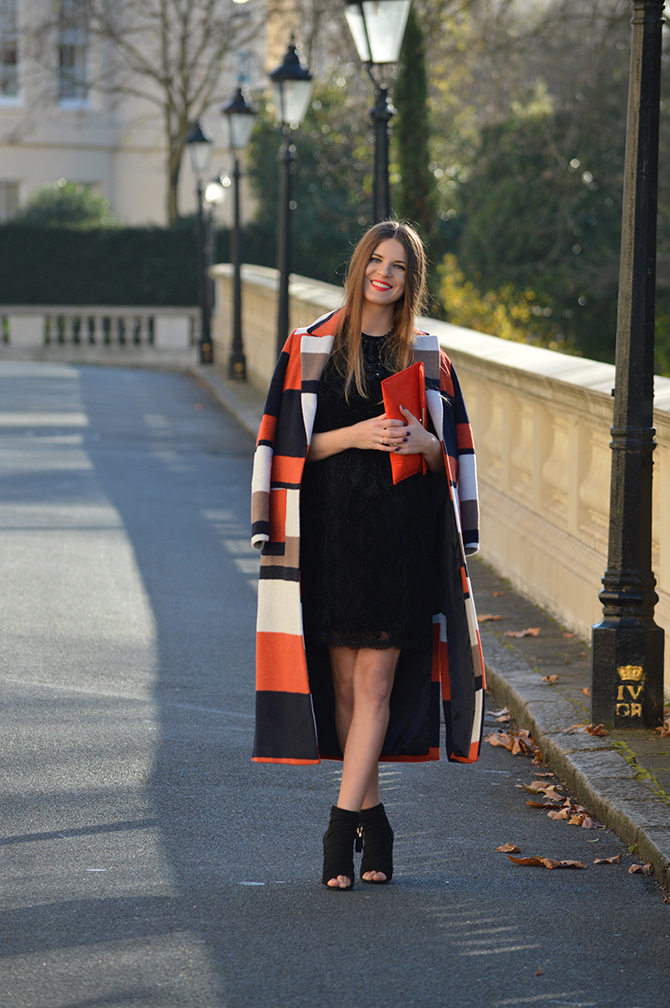 With Christmas approaching so fast that one question bothers all of us girls. What to wear to Christmas Party? There are many possibilities from little black dress to an evening maxi dress, from jumpsuit to trousers and blouse set. Everything depends on where are you going to celebrate this joyful Christmas day and night. But the most important thing is to keep away from something you would never wear again. Choose a dress that will be wearable at any other party or at least on any other occasion. I chose Dorothy Perkins lace pencil dress which I can wear many times after Christmas. I paired it with DP red clutch and DP orange stripe wool coat. As always Dorothy Perkins are great with their Christmas Party Collection.
Get the Look:
Lace Pencil Dress £38
Orange Stripe Maxi Coat £75
Red Suede Clutch bag £12
Black Wrap Boots £35
Black Flower Earrings £7.50
BTW guys I am nominated at UK Blog Awards and I really need your support, so please vote here. Thanks a million.