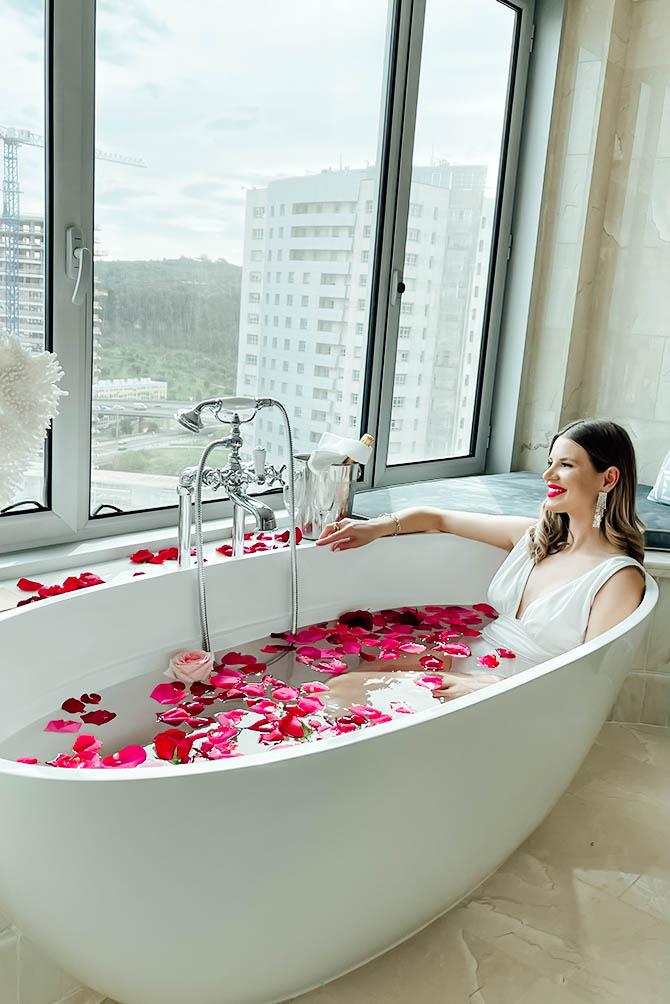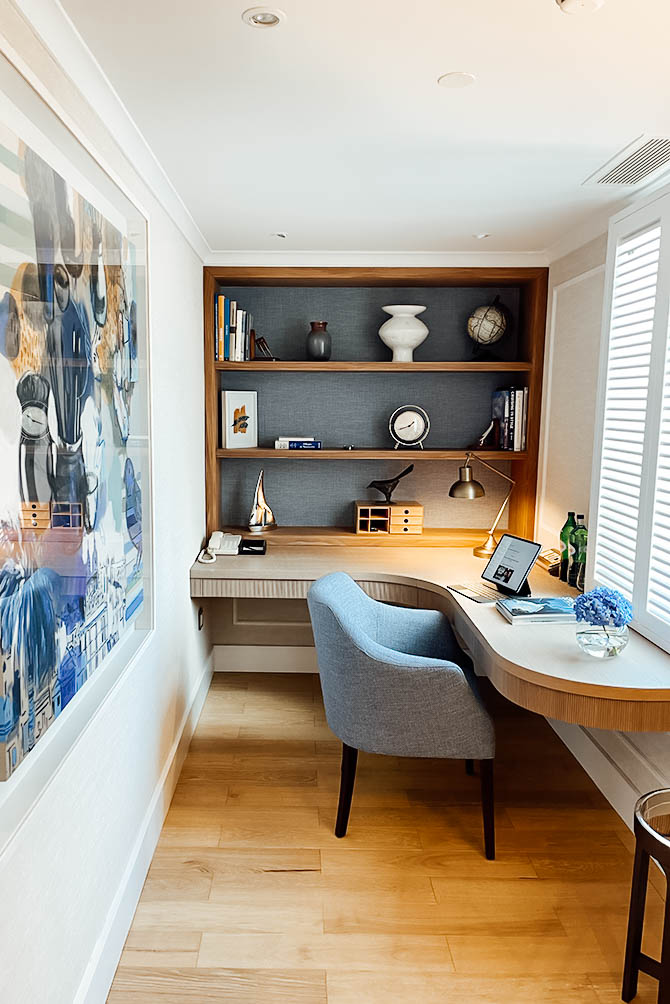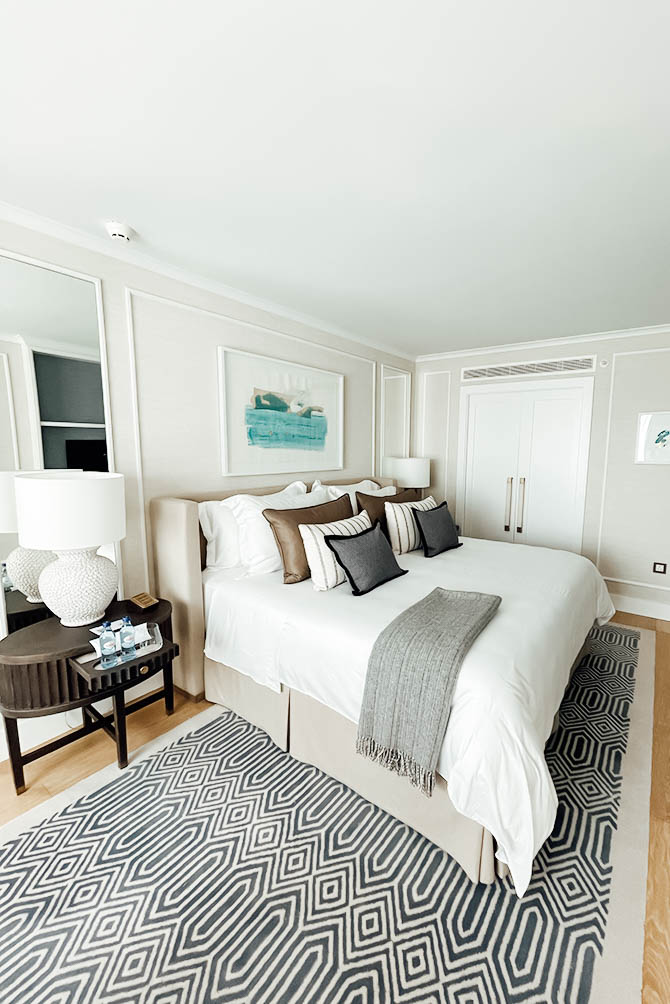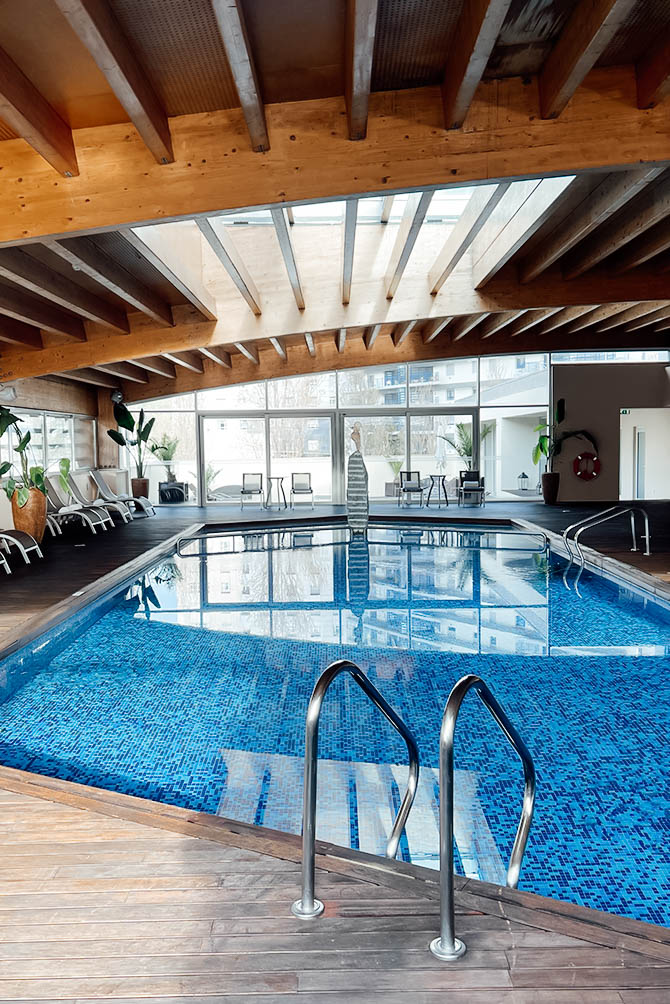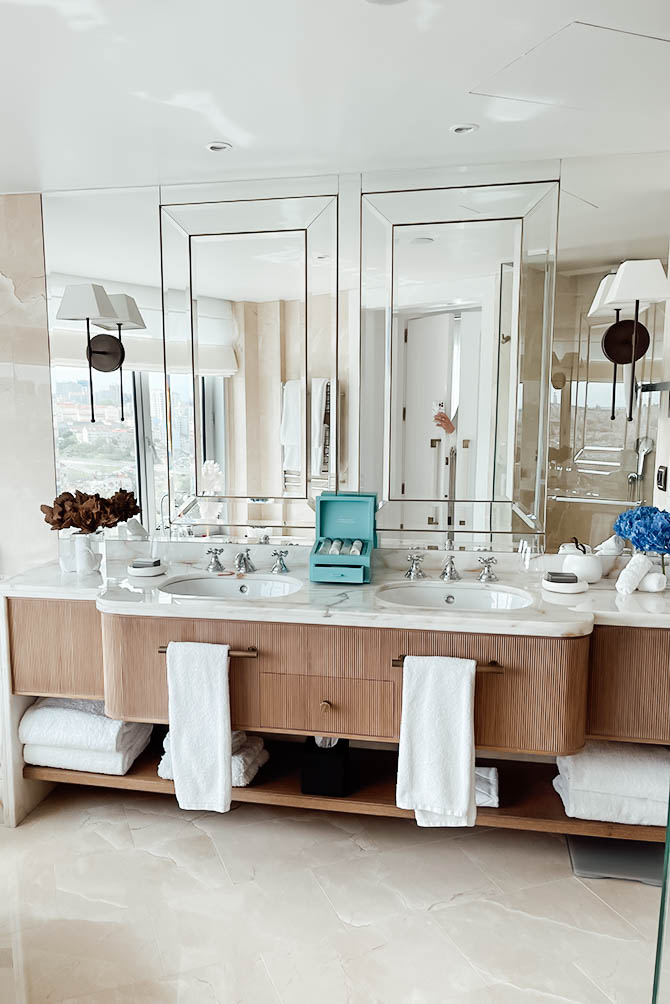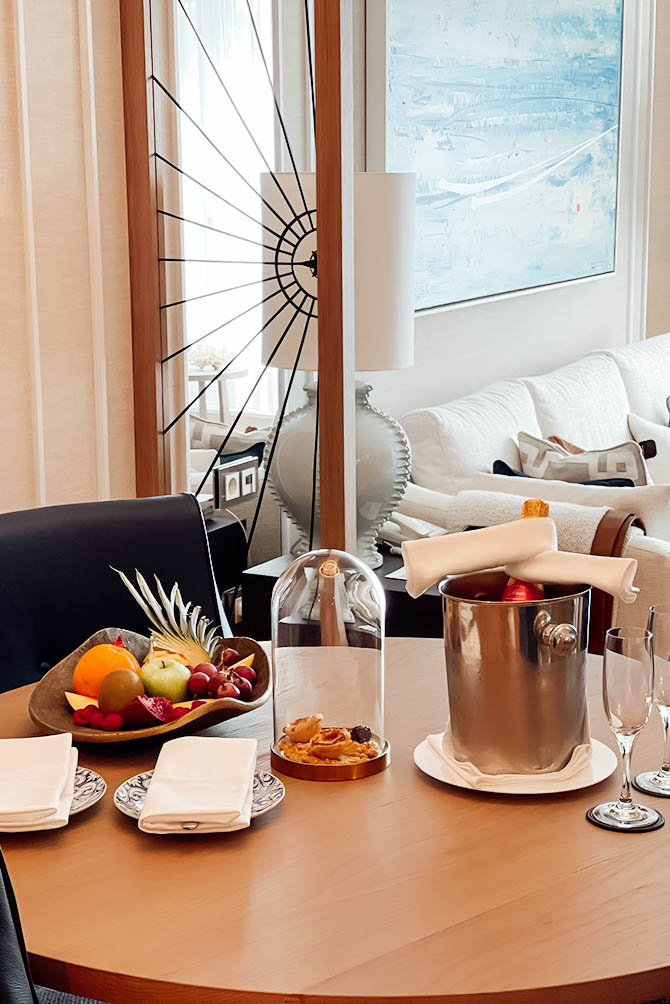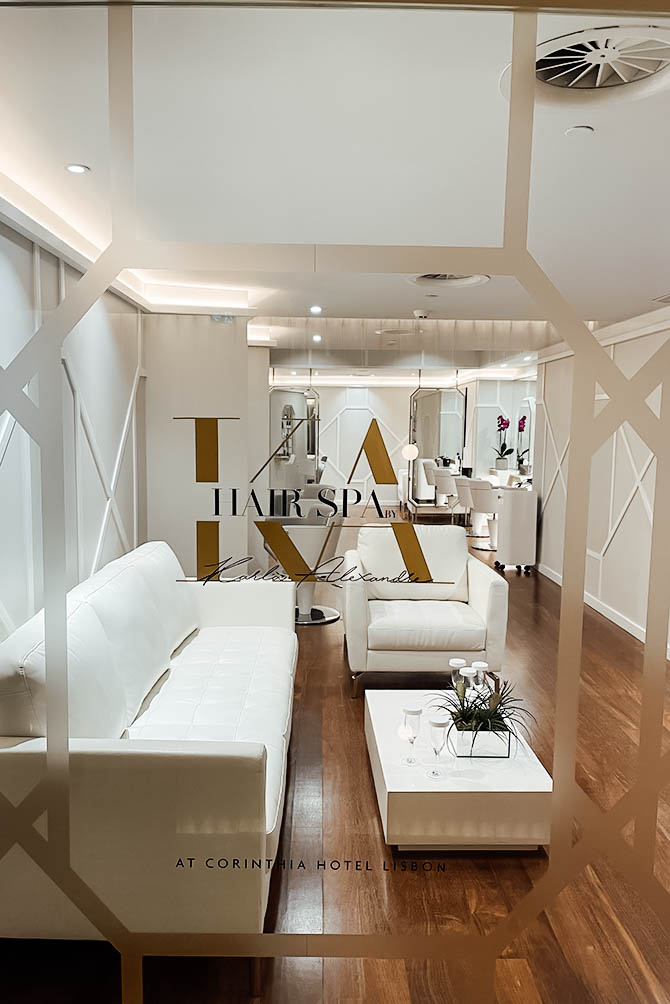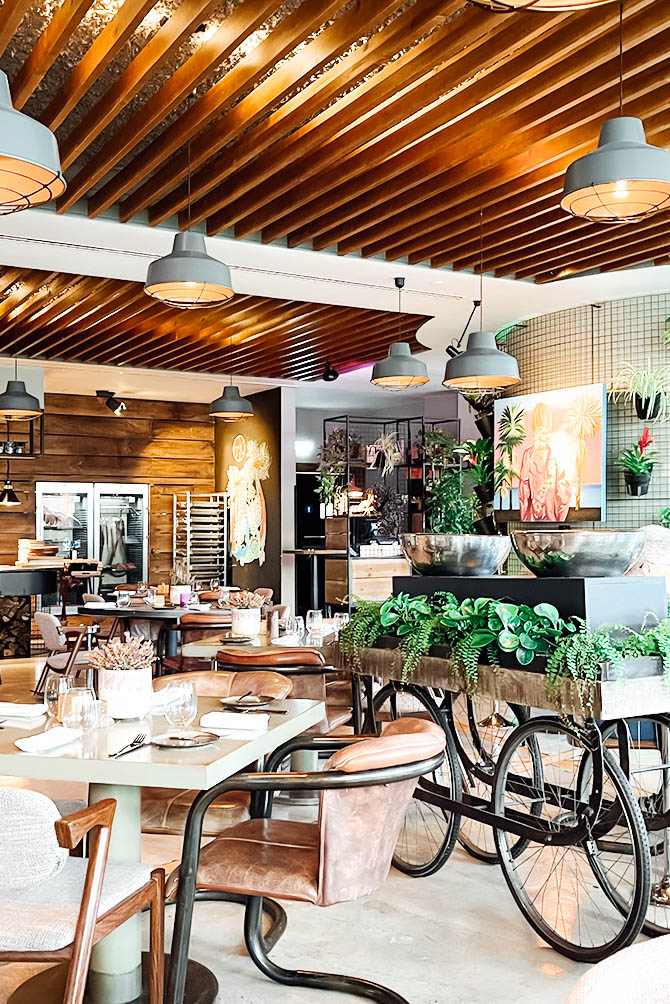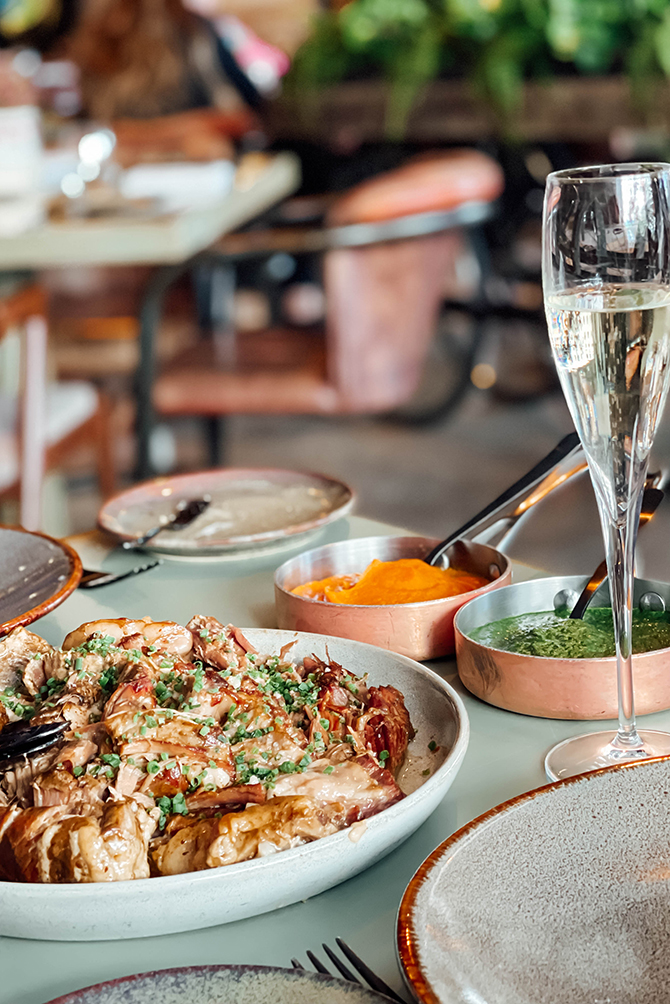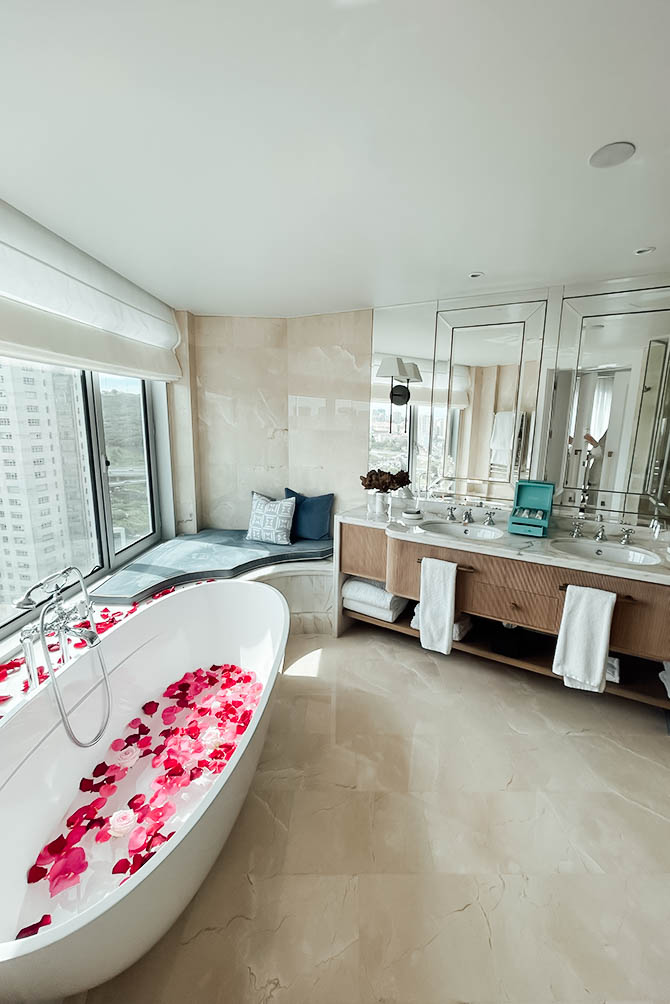 If you want to experience a luxury hotel in Lisbon, then Corinthia Lisbon is the best choice. It offers not only modern luxury, elegantly decorated rooms, most beautiful restaurants with the finest food, but also incredible views of the Aquaduct.
To celebrate our 10 years together we decided to visit Lisbon and stay at Corinthia Lisbon. It was the best decision! We had the pleasure to stay at Maritime Suit and it exceeded our expectations. Everything was perfect! The suit had stylish office space, a lounge area with a dining room, a bedroom with the most comfortable bed and walk-in wardrobe, and the last and best – bathroom with breathtaking Aquaduct views. I instantly fell in love with Maritime suit! It had everything you could ever want from the hotel room.
Corinthia Lisbon not only offers elegant and stylish rooms with comfortable beds, but it also has spa facilities such as a water therapy circuit, sauna & steam room, heated pool, massages, and various other treatments. We tried a water therapy circuit and we loved it! The couple's massage was a wonderful experience too. So relaxing.
And let's not forget the mouthwatering food in the selection of restaurants and bars. We tried slow-cooked ribs for lunch and burgers for dinner in Erva restaurant and I can truly say that both were divine. And if you ask about breakfast, well I can say it is one of the best breakfasts in my hotel's experience. You not only find here a selection of finest eggs, hams, and pastries but you will be treated with a glass (or two) of Prosecco and macaroons.
If you decide to visit Lisbon, make sure to book a room at Corinthia Lisbon.
Deluxe King from £260 (*subject to availability and day rate)
Maritime Suit from £1400 (*subject to availability and day rate)
— APPROVED BY VAIDA —
*Press Stay sponsored by Corinthia Lisbon, all views and opinions are my own.