Choosing Christmas gifts is not always easy. So today we prepared Christmas Gift Guide under £150 to make your life easier this festive season.
You will find the gift ideas for her and for him which won't break the bank!
Make this Christmas special and surprise your loved ones with handpicked gifts.
Send this list to Santa now!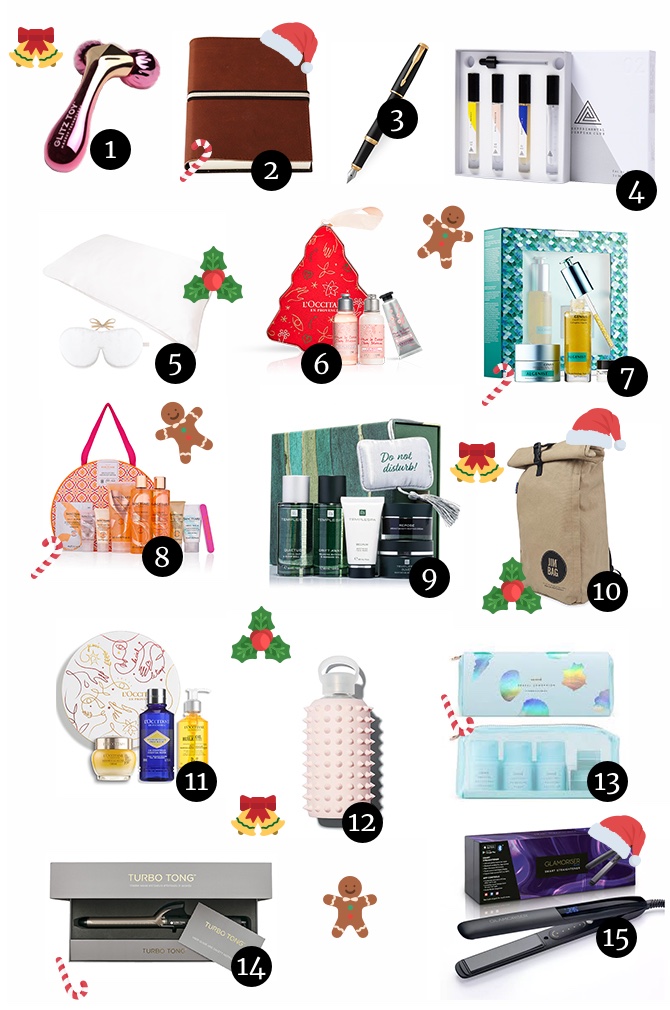 1. Glitz Tech Sculpting Roller £54
2. Leather Journal with Black & Stone Tie £29.95
3. Parker Urban Gold Trim Fountain Pen £42
4. Perfume Club Creation Set Trio £92
5. Holistic Pure Silk Rejuvenating Sleep Set £136
6. L'Occitane Festive Bauble £12
7. Secrets of Algae Kit £95
8. Sanctuary Spa Celebration Hamper Gift Set £40
9. Temple Spa. Do not Disturb. £46
10. Jimm Bag. Rolltop Bag. Was £69.99, now £39.99
11. L'Occitane Immortelle Divine Gift Set £89
12. Spikes TUTU bottle £32
13. Syrene Travel Companion £75
14. Turbo Tong. Extra Long Curling Tong £135
15. Glamoriser's Smart Straightener was £129.99, now £49.99