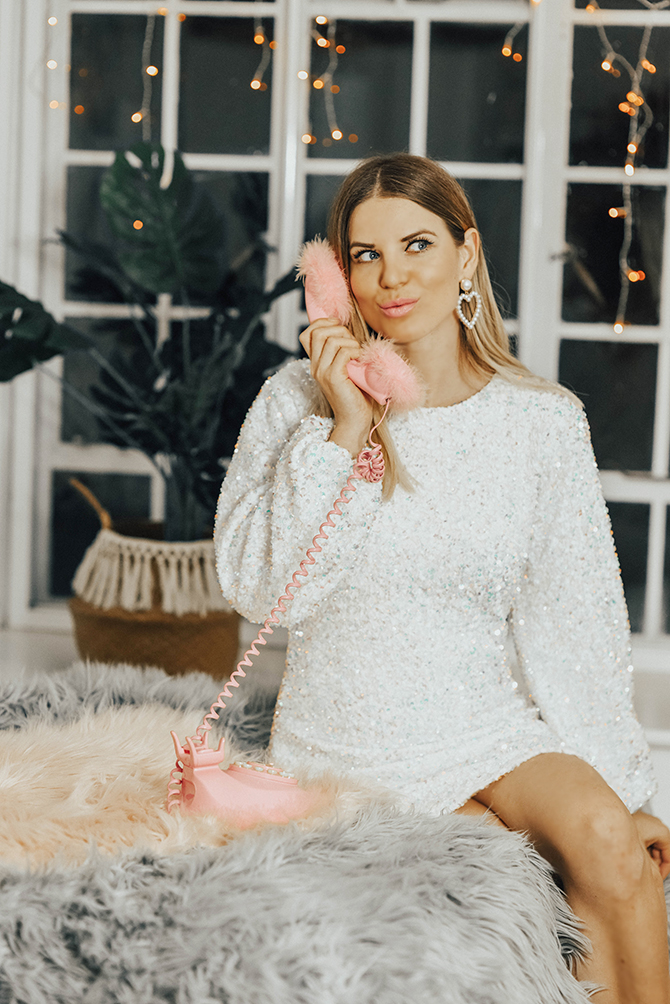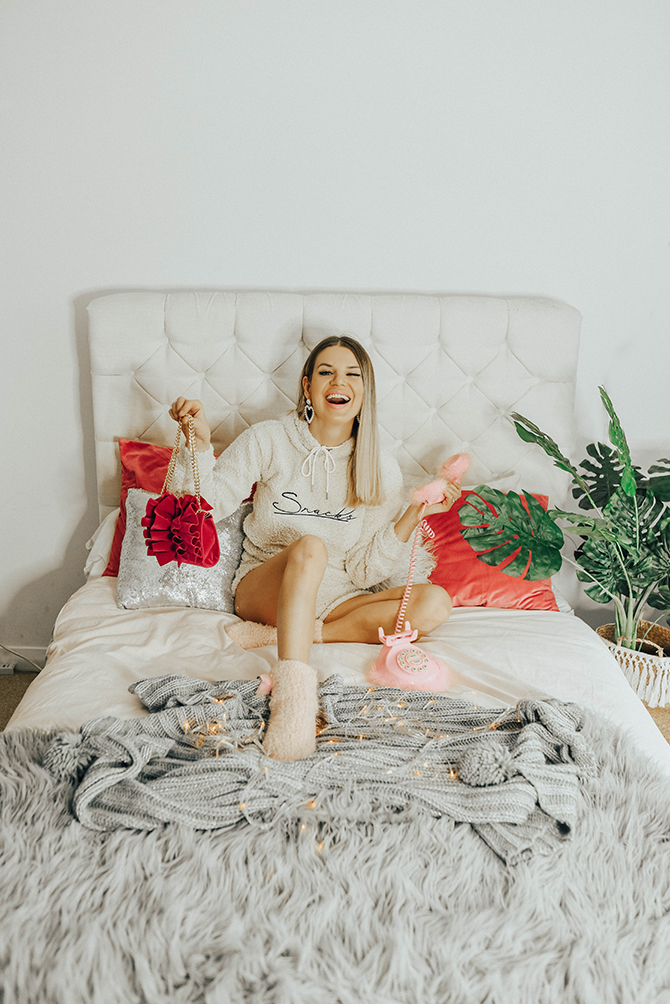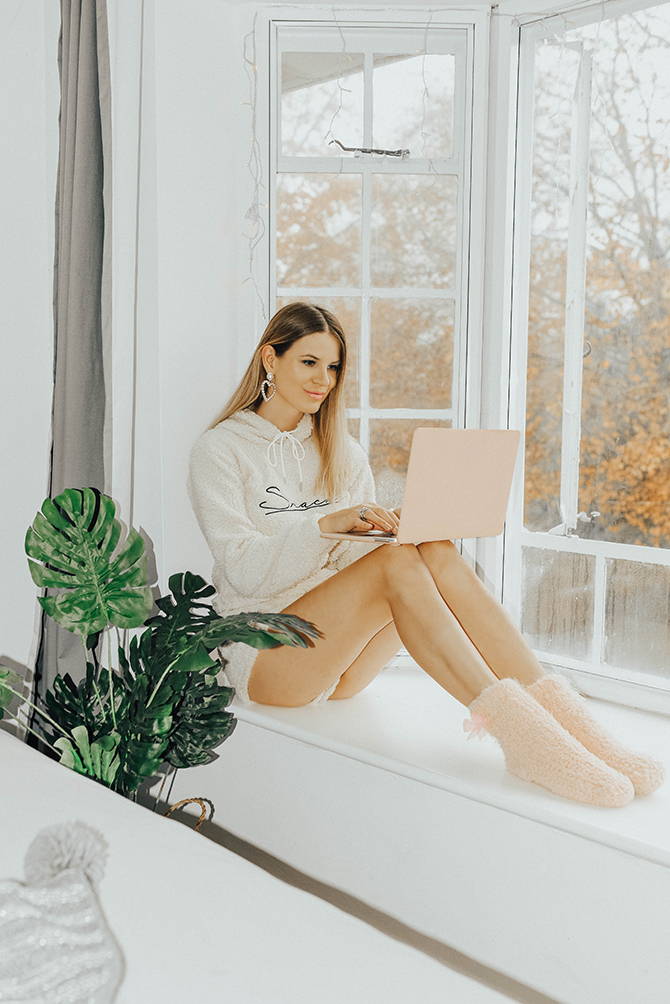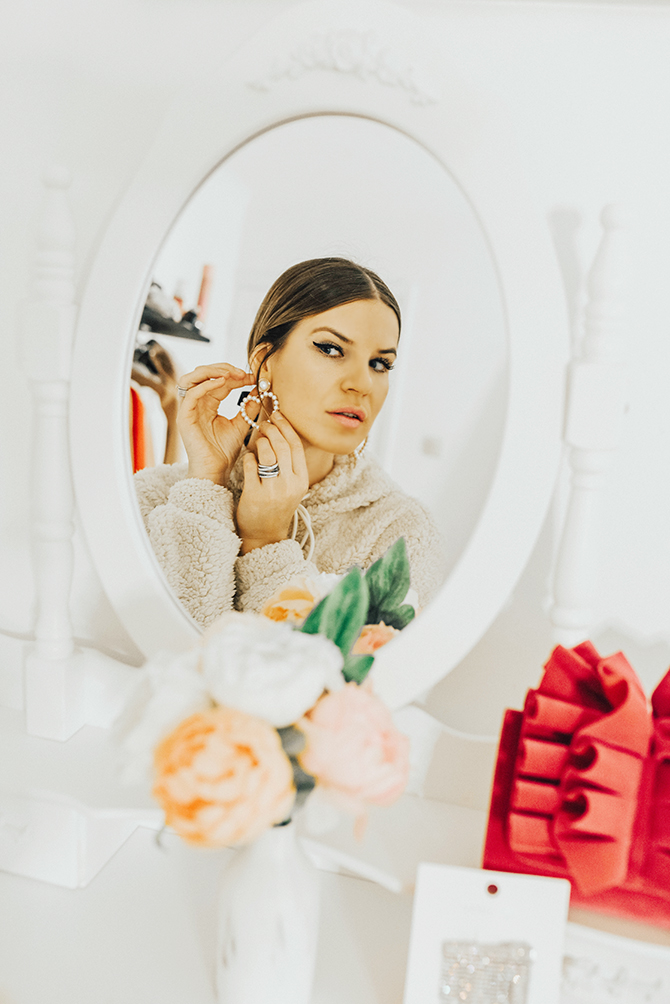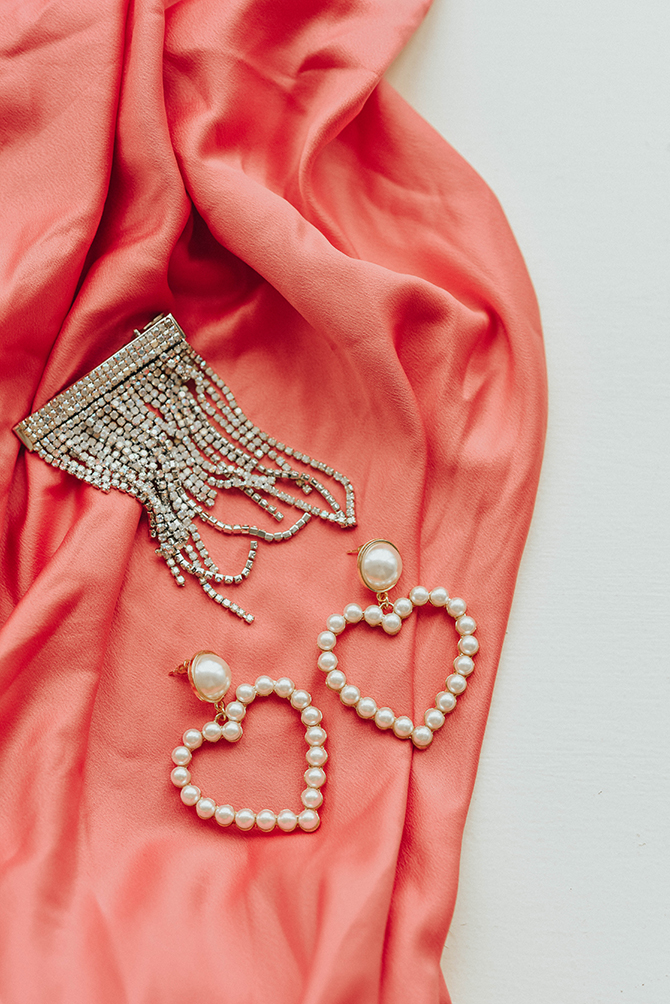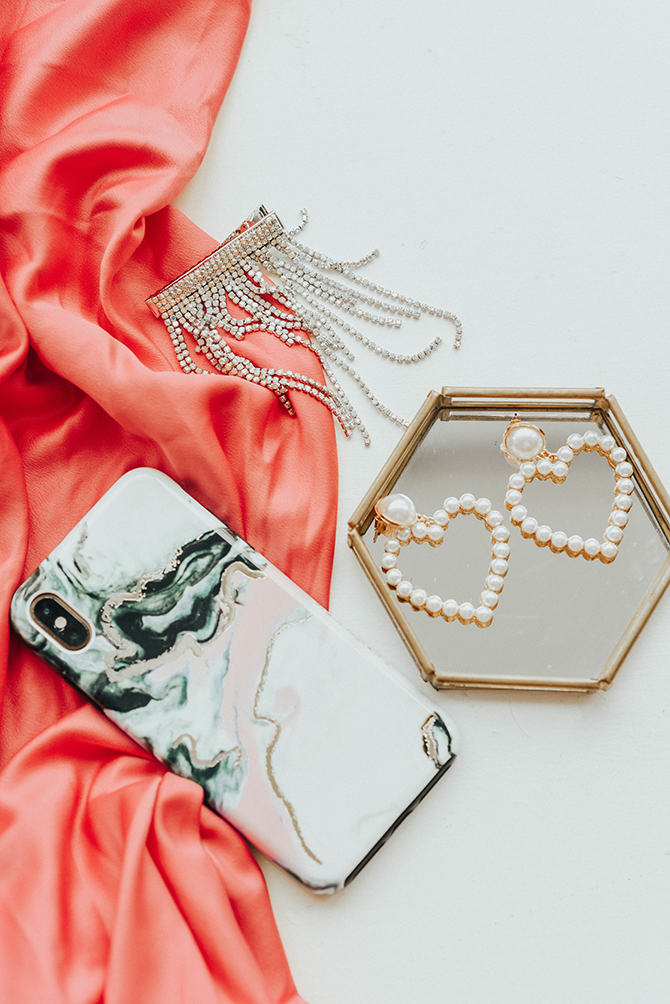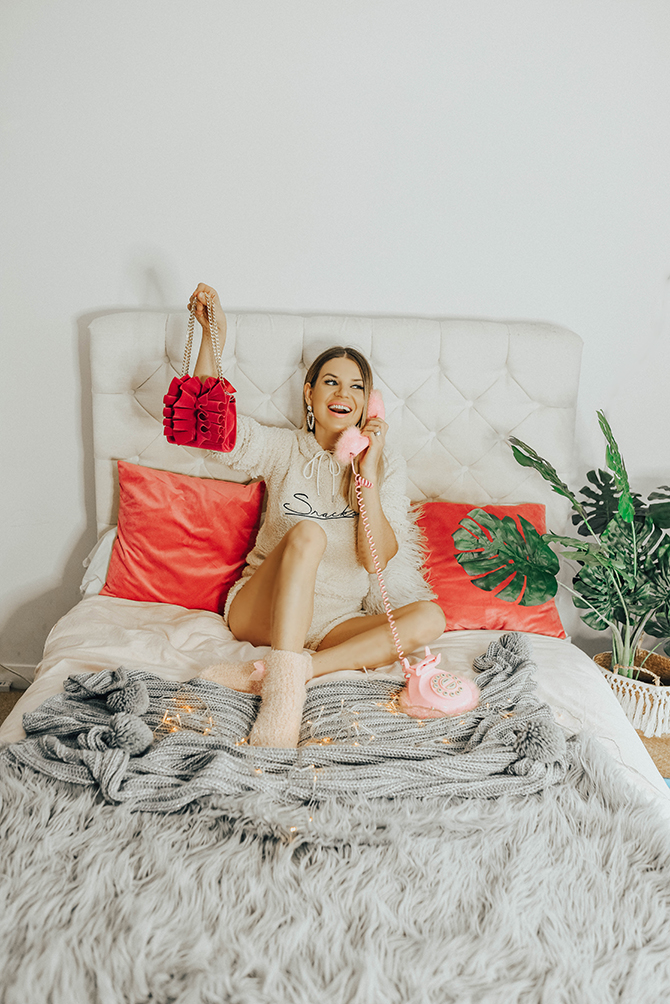 I am pretty sure that Black Friday madness affects most of us. Well, how could you ignore huge discounts and making your shopping wish come true? I am no exception – I love Black Friday deals, however, I prefer to shop from my home in my super cosy Skinnydip loungewear instead of wondering around in the crowds. This year I decided to get some beautiful accessories for my Christmas look. 30% off everything and up to 70% off sale at Skinnydip! I've always waited for the last minute to get them and had to pay the full price so I thought to myself that this year I will use Black Friday deals and get amazing sequin dress together with beautiful heart-shaped earrings, sparkly hair accessories and a new bag much cheaper. You probably know that my two main colours are red and pink so I decide to go for a beautiful pink velvet bag and style it with my sequin dress this Christmas. I also couldn't keep my eyes off this beauty Athena clutch bag (which is half price now!) but decided to leave it for now. Oh and I treated myself to a beautiful marble phone case too. Never too many phone cases, am I right haha?
So tell me what is on your wishlist this Black Friday? Do you like shopping cosy at home online or you love that buzz of the crowds?
Get my Black Friday Shopping:
Sequin Mini Dress £60
Teddy Fur Hoodie £28
Teddy Fur Shorts £18
Skinnydip Hair Clip £8
Pearl Heart Earrings £10
Skinnydip Velvet Bag
Skinnydip Marble Case £22
*This is a paid collaboration with Skinnydip, however, all views and pictures are my own.