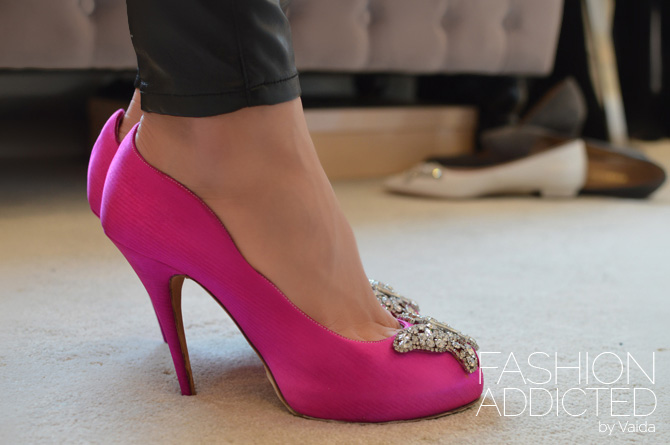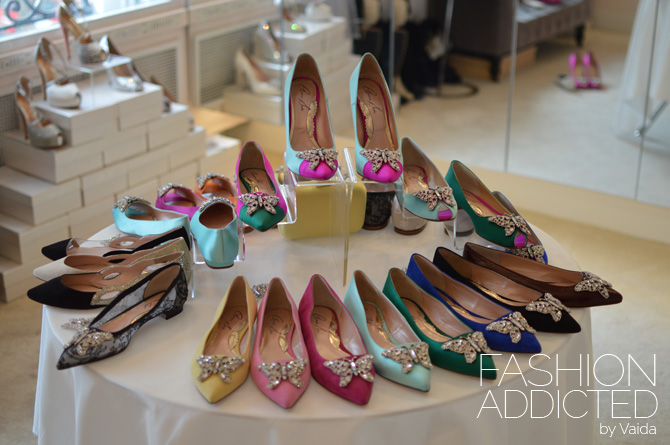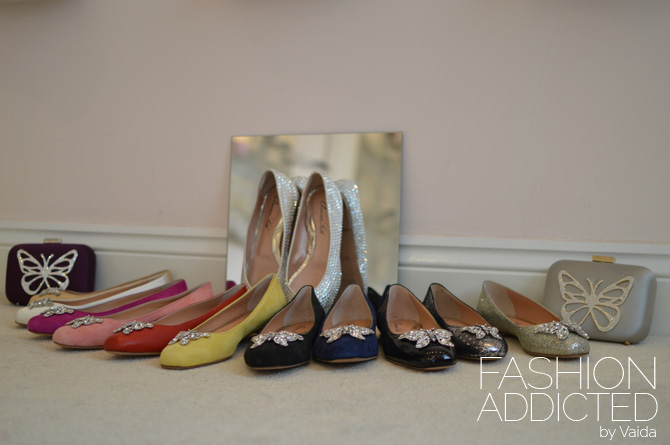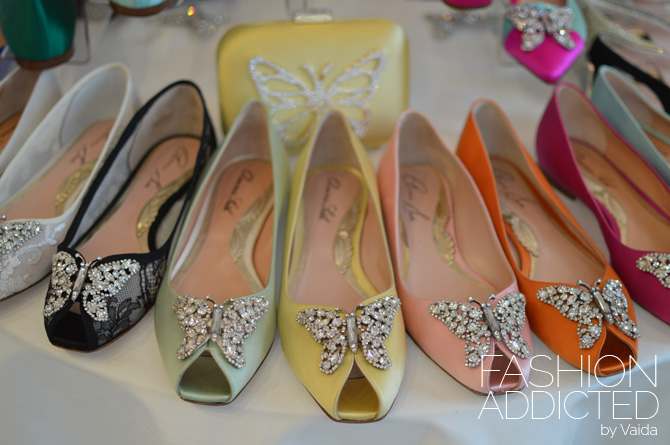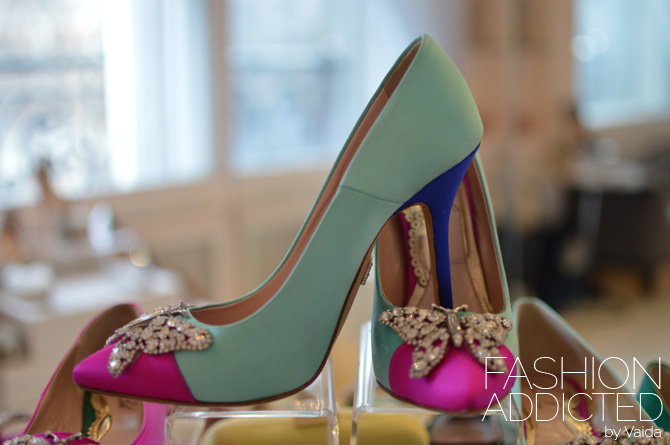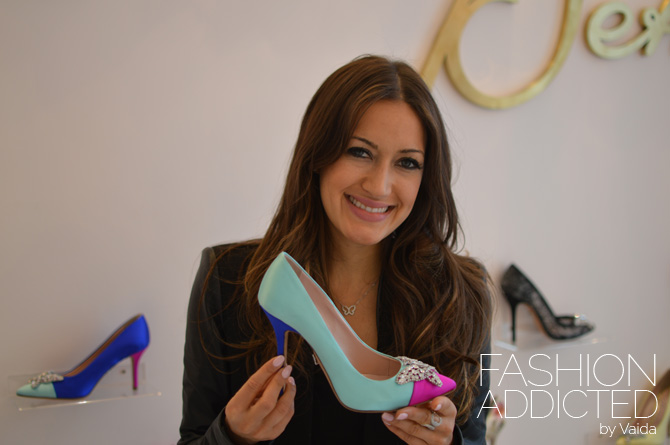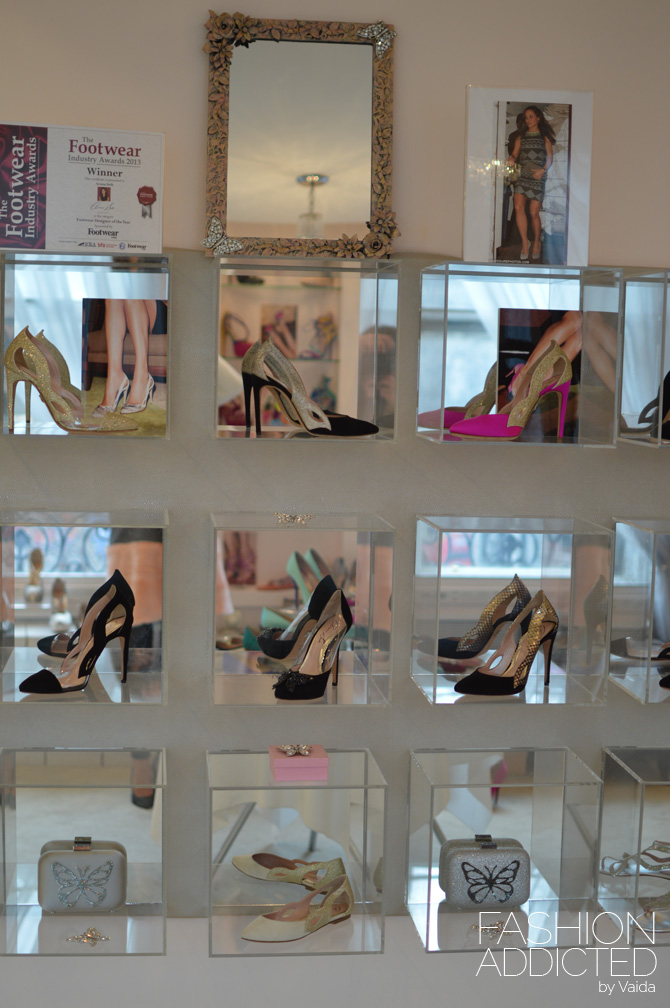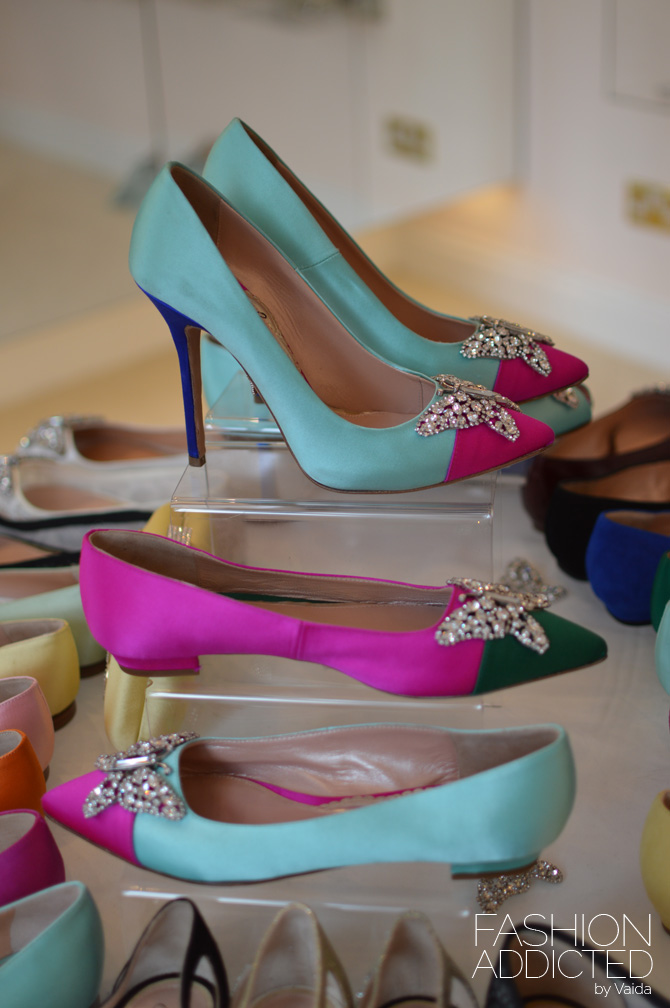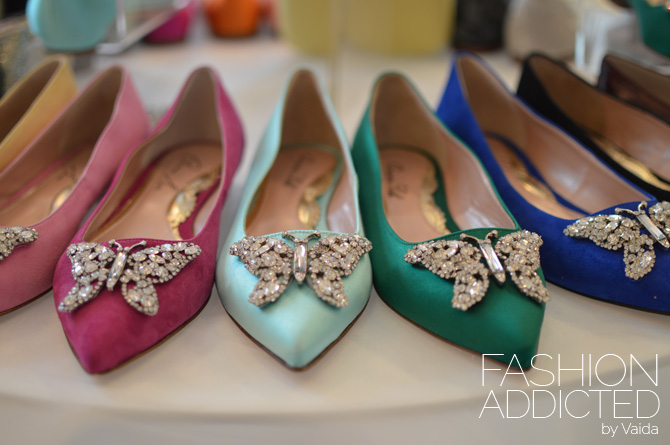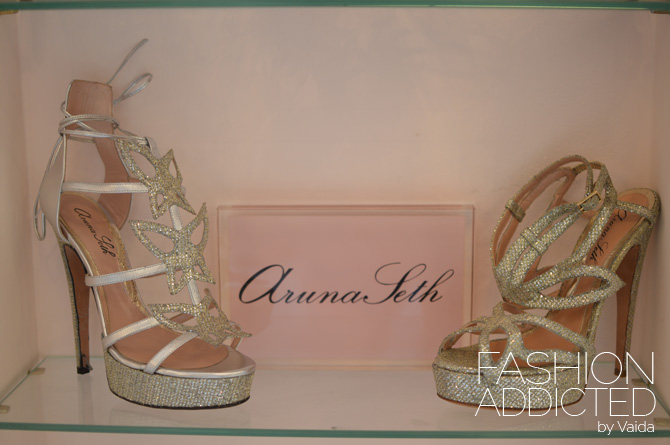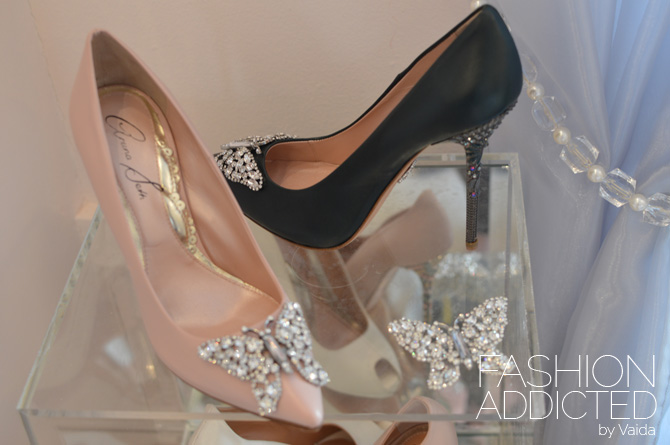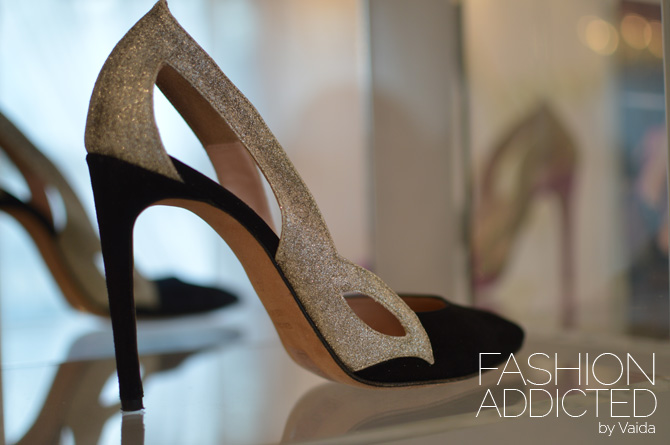 Hello,
During manic London Fashion Week I was covering Van City Vogue at Aruna Seth Showroom.
Shoe designer Aruna Seth offers an amazing collection of shoes. It's not just about fashion and style but comfort-ability as well. Most of us experienced agony on the night out in super stylish, but uncomfortable shoes. Aruna Seth designs shoes that have a wow factor and are comfortable.
Even by holding a pair of shoes in my hands I could feel how light they are. The sole is with an extra cushioning, materials are the best quality: best leather, best satin and best swarowski crystals.
Yes, they a bit pricey but you get luxurious style and comfort.
Aruna Seth offers shoes not just for ladies who likes heels, but flats as well. And there is even a bridal collection. For a bride who wants to dance all night and will stay in her shoes. Gorgeous and comfy shoes.
To be honest I was a bit skeptical before I visited the showroom as my shoes style is different. But I changed my mind straight away when I saw these gorgeous shoes. Such a variety of colours and styles. From flats to very high heels. Honestly I would buy them all if I just could.
And on top of seeing, trying and admiring these gorgeous shoes, I met absolutely stunning designer Aruna Seth. Hospitality of Aruna and her girls in the showroom was outstanding.