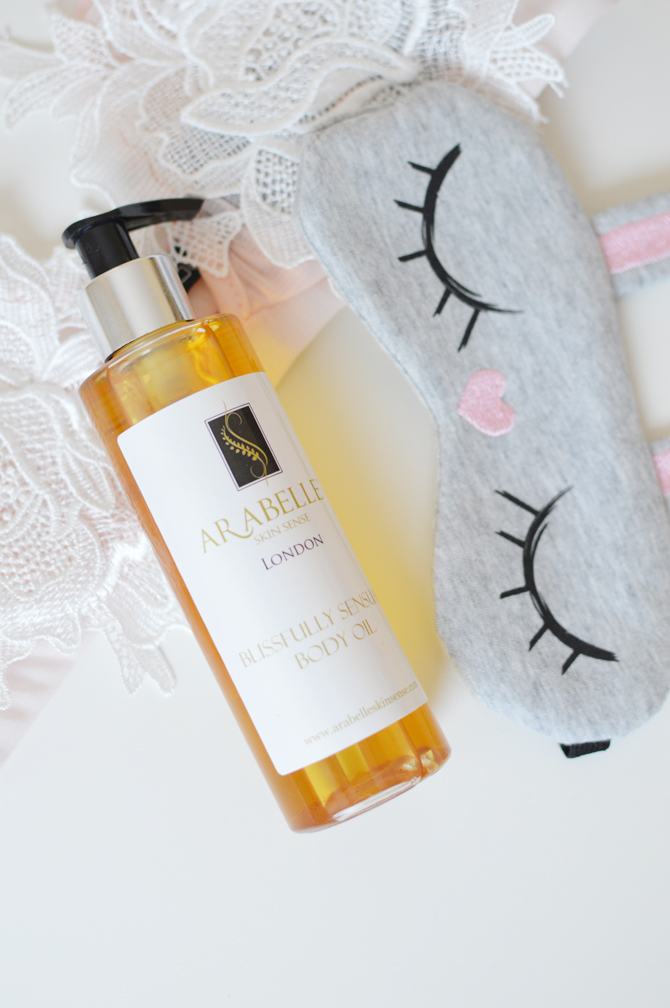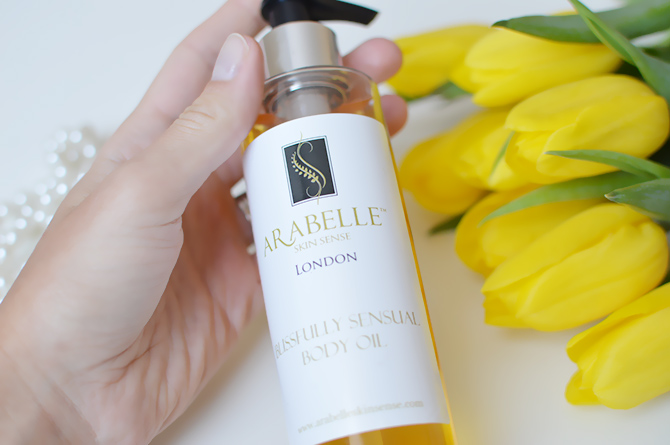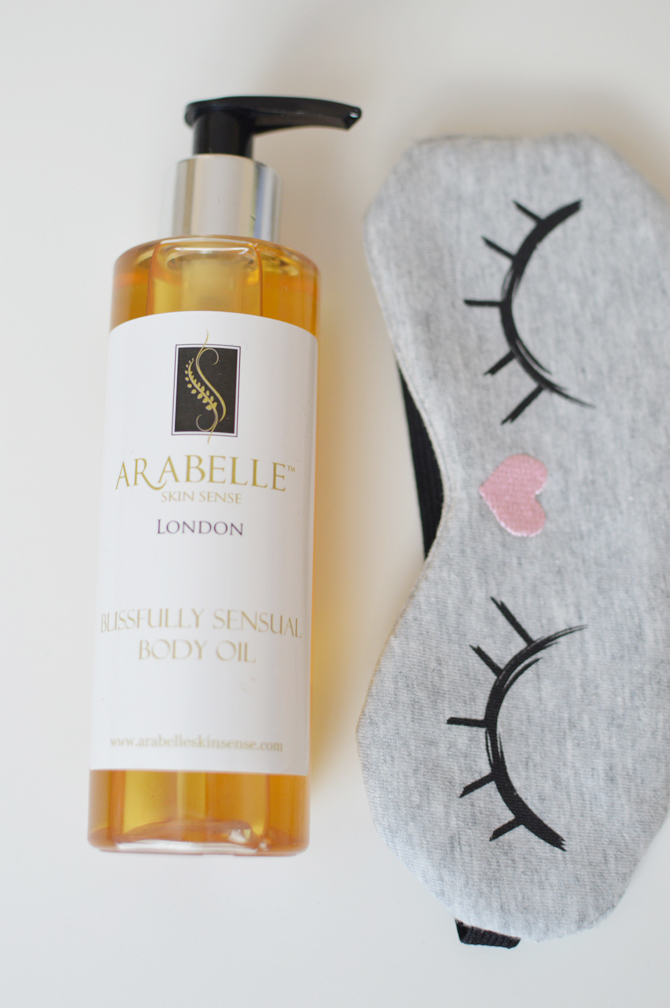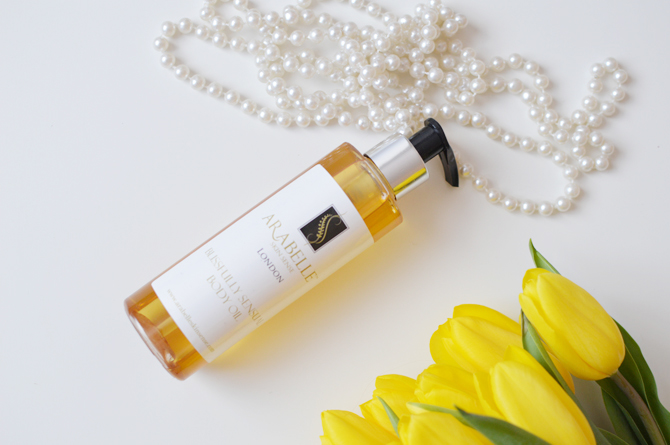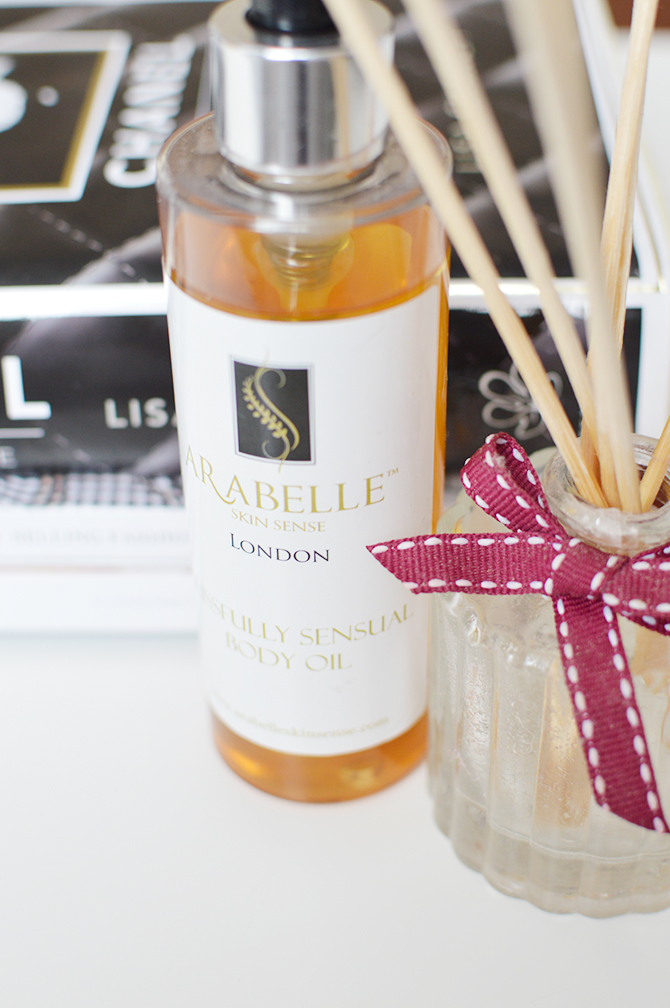 After long and hard week it's always nice to have a relaxing bath, massage or both. The Arabelle Sensual Body Oil is exactly what you need after tiring week. It's amazing oil that hydrates your skin. It can be used as a massage oil or added to the bath to moisturize your skin. Scents of sandalwood will leave you smelling luscious and essential oils of patchouli, sandalwood and ylang ylang will help you to calm and relax.
Pros:
– Hydrating
– Relaxing
– Contains vit E which prevents aging
Cons:
– Scent of essential oils is very strong (but it might be just me :))
Get it at Arabelleskinsense.